Eva and Brian Lovely have always been lovers of design — they both come from a fashion background, after all. So when the couple decided to take a break from their hectic lives in the industry, they used their creativity and eye for composition to create their ultimate dream home: a towering three-story treehouse they named "Punta Jaguar" tucked away in the mountainous jungle of Costa Rica's Cabo Matapalo.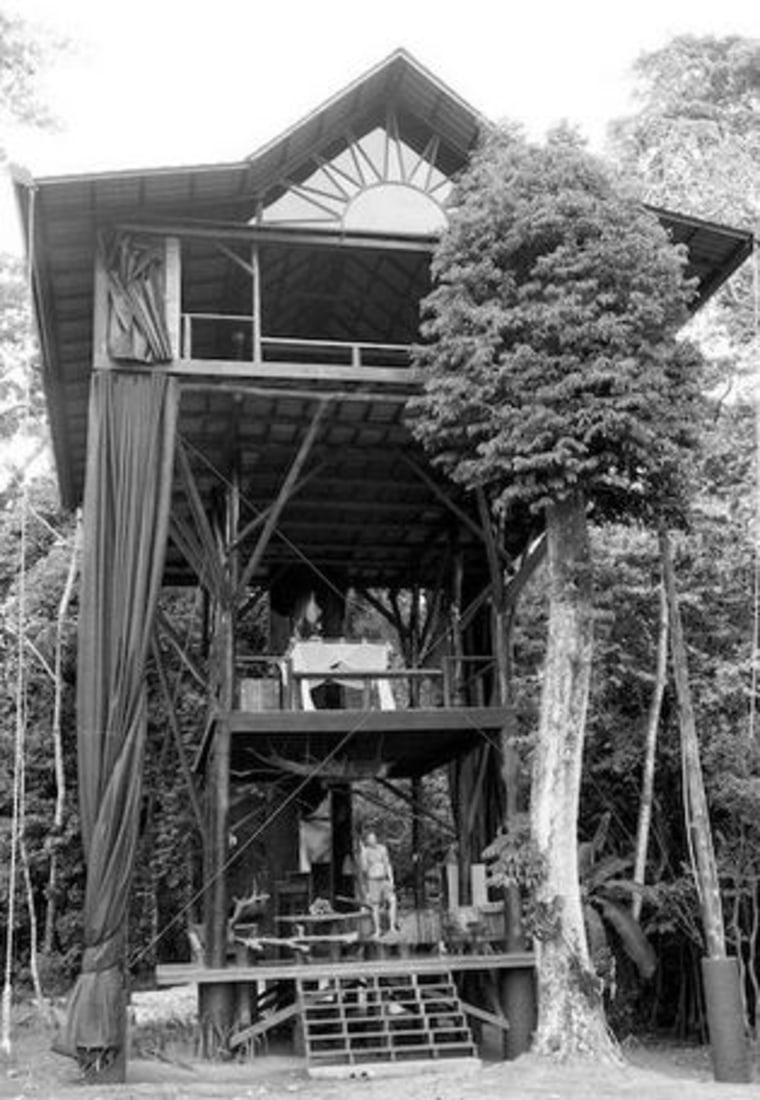 "We would stay up late looking at all of Lloyd Kahn's books and dreamed of pulling off some construction that was fluid in its surroundings and also made with love and limitless possibility," Eva told to TODAY.com.
The property was purchased in 1999, and the home took three years to complete. During that time, the couple camped out with no electricity or creature comforts as they turned their vision into a reality.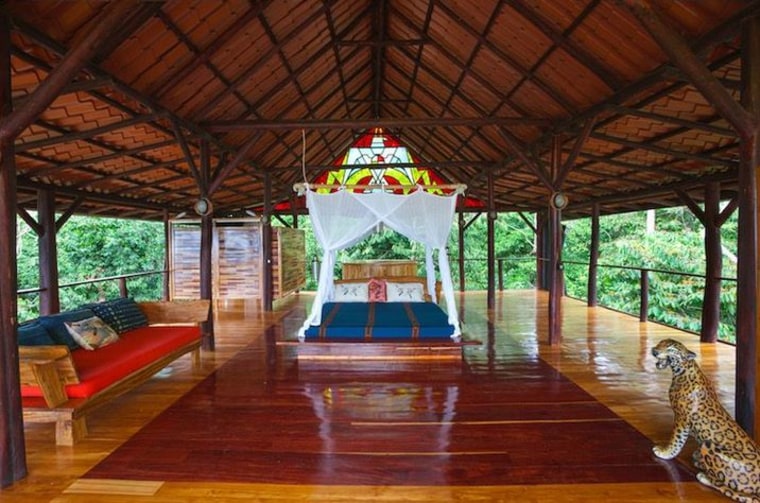 "We had our hands on every single aspect of this house," she said. "We employed locals to work with us, as it's no easy feat to lift and build at these great heights. Due to our remote location, the people working with us lived on the property with us. We were one big family."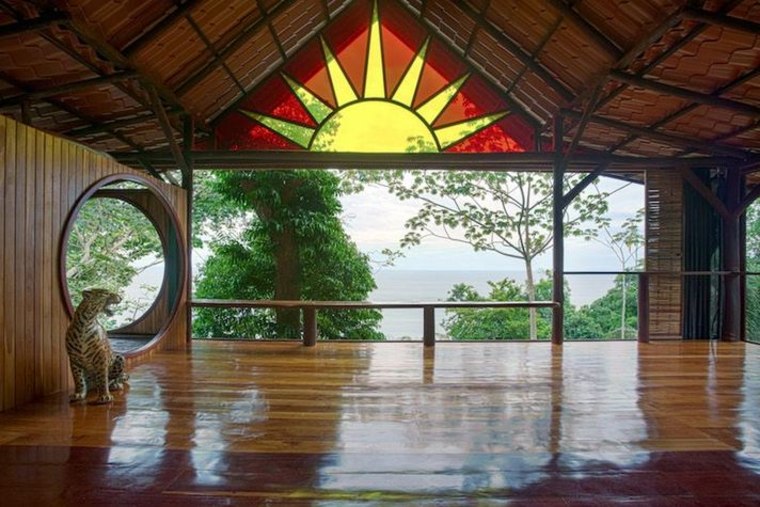 The home sleeps six and includes one full bath, one half bath and an outdoor shower. The open-air rooms are decorated with elements direct from nature — for example, you'll find lots of rich wooden furniture throughout the house. It also features water views, a private pathway through the jungle to the beach, and the protected Corcovado National Park is right next door.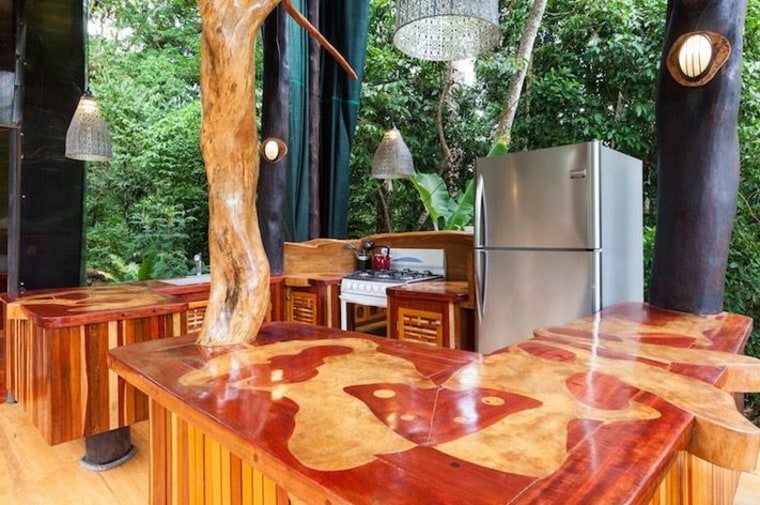 Eva says one of her favorite things about the home is that when you're there, you're treated daily to the animals, which are inches away but undisturbed by your presence.
"It's so exciting to sit back and drink a cup of coffee in the morning and have tribes of monkeys cruise by or parrots hanging next to you in a tree," she said. "It's a magical place and one that we strive to preserve."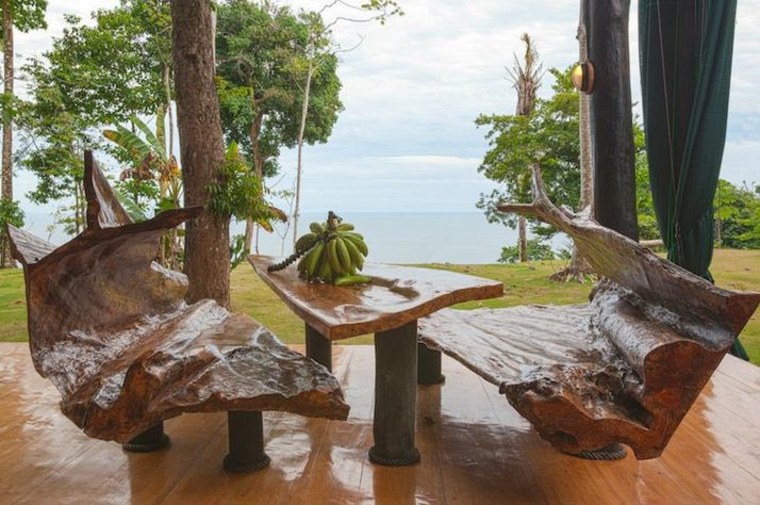 The couple currently lives in the United States, raising their little one, Hawk. But they rent the treehouse out so others can experience it. Interested in staying here? For more details, visit the property listing on HomeAway.com.