For Kerra Michele Huerta, sitting on her emerald sofa in her Washington, D.C. apartment every night isn't just a pleasant way to spend the evening. It's a statement.
In 2013, after a three-year marriage, her husband moved out of their shared home, leaving Kerra — for the first time in her life — alone.
But instead of sulking, she hit Craigslist.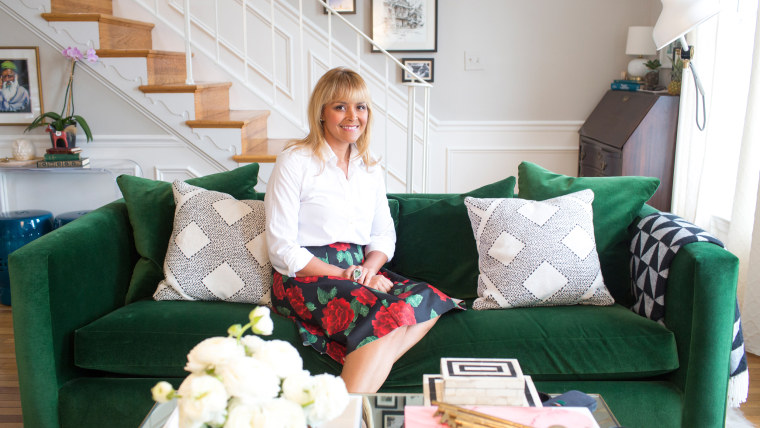 Kerra, who's an interior designer and runs the DIY blog AptEnvy, listed nearly every piece of furniture she owned on the website, and within a week, the one-bedroom apartment was empty.
RELATED: See inside this DIY blogger's home — and steal her decorating tips!
"Everyone I know thought I was completely insane," Kerra told TODAY.com. "Everything in this house really just reminded me more of bad times than good, and I wanted so badly to have a happy life and start over."
After 11 months of second-hand shopping and DIY projects — which included covering kitchen appliances with temporary wallpaper, painting cabinet interiors and creating a headboard — that's exactly what she did.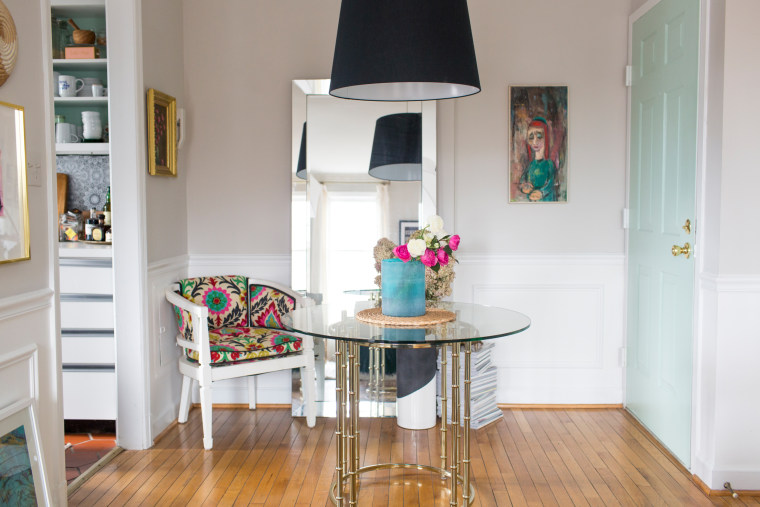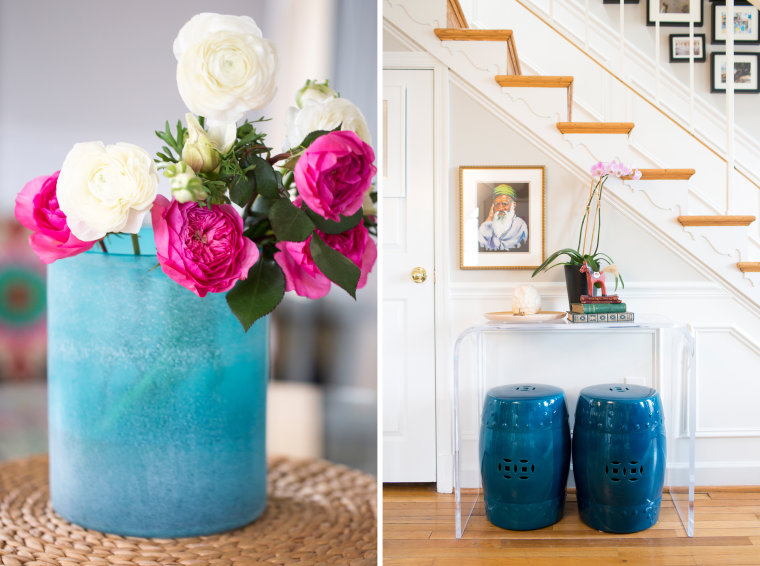 Kerra recently let TODAY come by for a visit to her apartment, and like the blogger, it is inspiring. Read her story below, and find more of her DIY decorating tips by watching our interactive video here.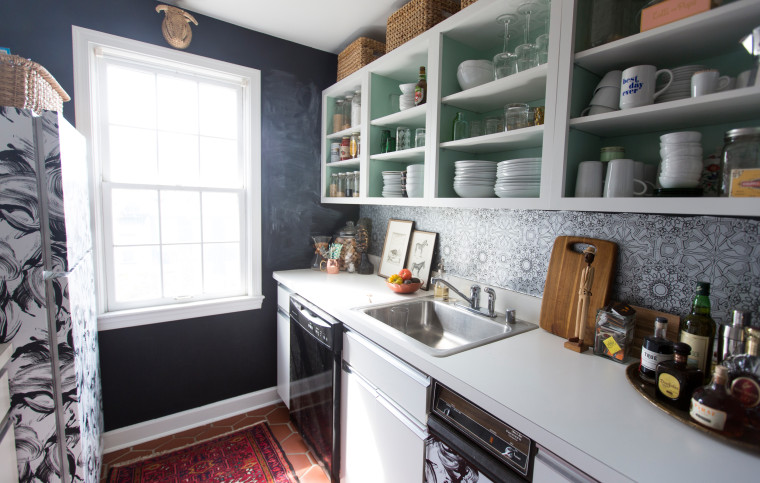 On selling all of her belongings after her divorce: "It was bananas. I moved into this apartment with my ex-husband and our dogs. It's very difficult to move on when you're surrounded by your past, so I wanted to create a space that was more reflective of me as an individual rather than everything I had built with my previous relationship."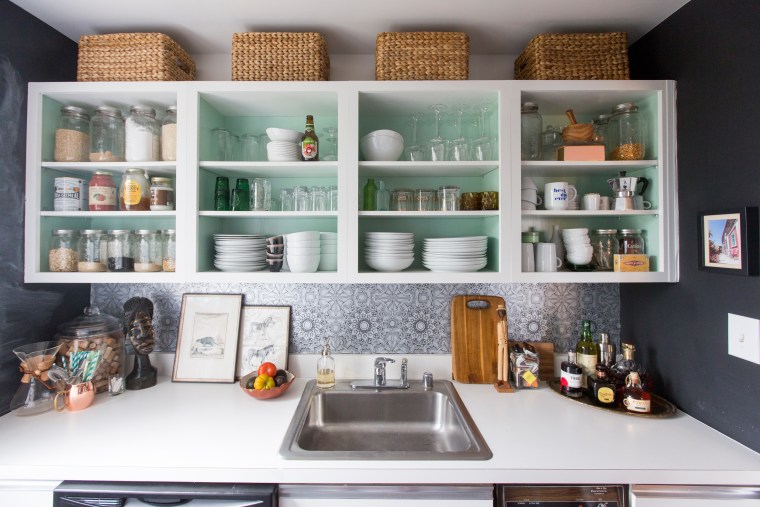 "So I ripped off the Band-Aid and got it all out and started with a blank canvas."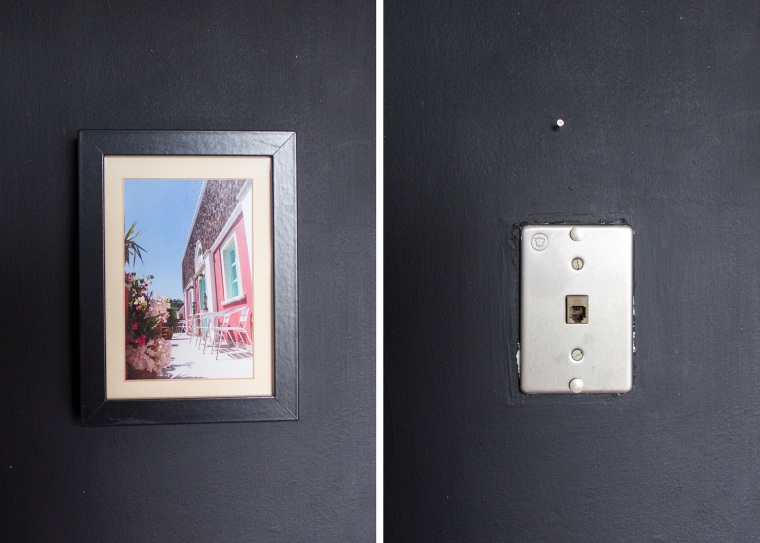 On how it felt to sell of her furniture and decor: "It's freeing, especially when you're in a relationship that's not making you happy and you feel trapped and suffocated and weighed down by this negativity that's consuming your life. To just embrace it all is very powerful psychologically."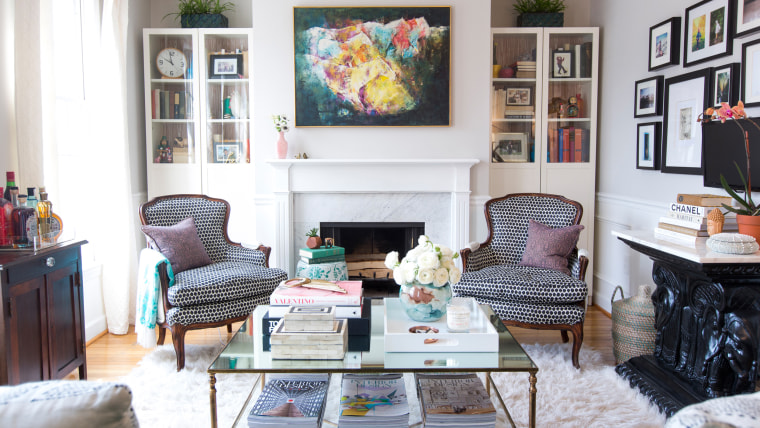 On what she wanted her home to feel like after her divorce: "I really wanted to have a much more feminine space because this is the first time in my life I've ever really lived alone. I've always had roommates or lived with a partner of some kind, so I never really had my own personal space. With my husband, it was a gender-neutral space, or even a more masculine space."
RELATED: 'Where we are safe': Plane crash survivor builds dream home — see inside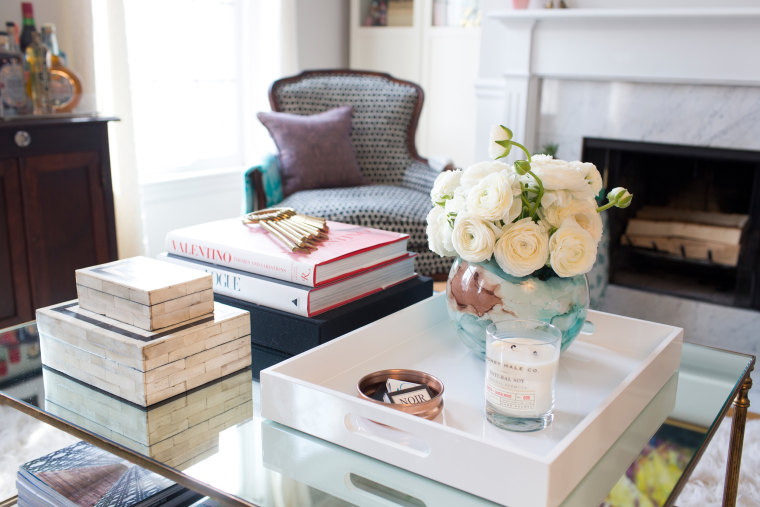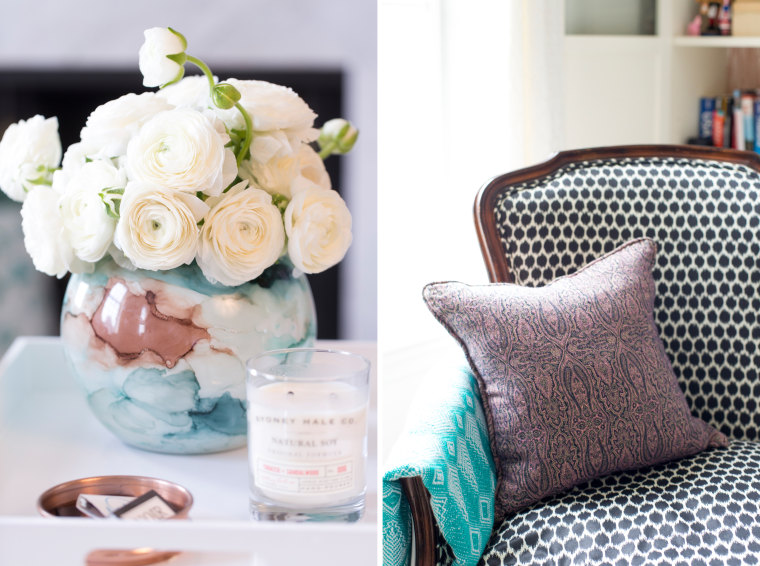 "Because I was focusing more on myself and rising up as a strong female for myself, I liked the idea of using black with glitzy metallic and pinks and greens and making this powerful feminine combo that I've never been able to do for myself. I assume I won't be alone forever, so I might as well just enjoy it now."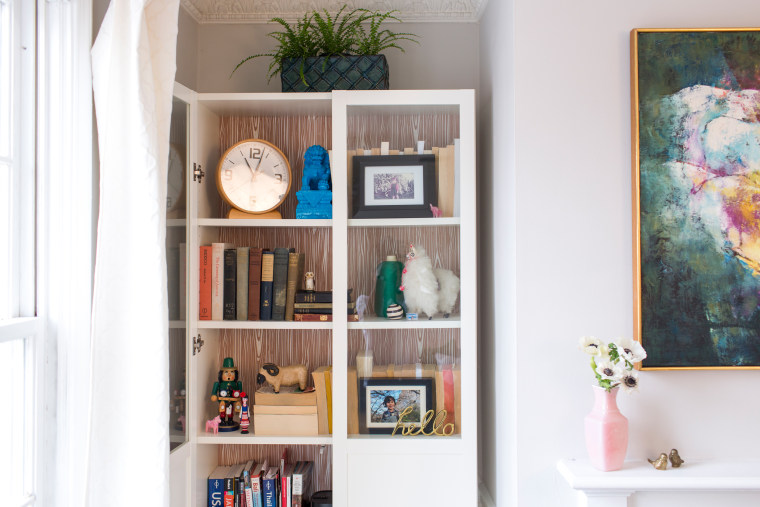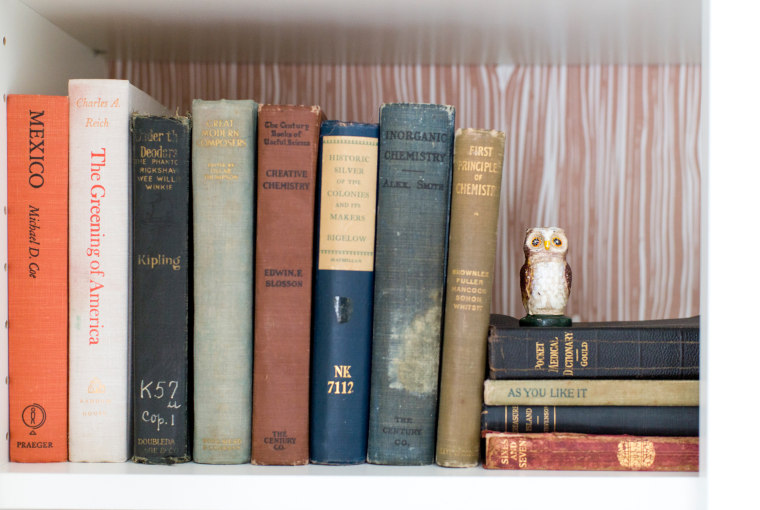 On why she's focused on DIY projects in her home and on her blog: "I think that most interior design is considered slightly out of reach for most people. It's a luxury thing. But it feels extremely important for people to live in a well-designed space that reflects their own personality and their own style."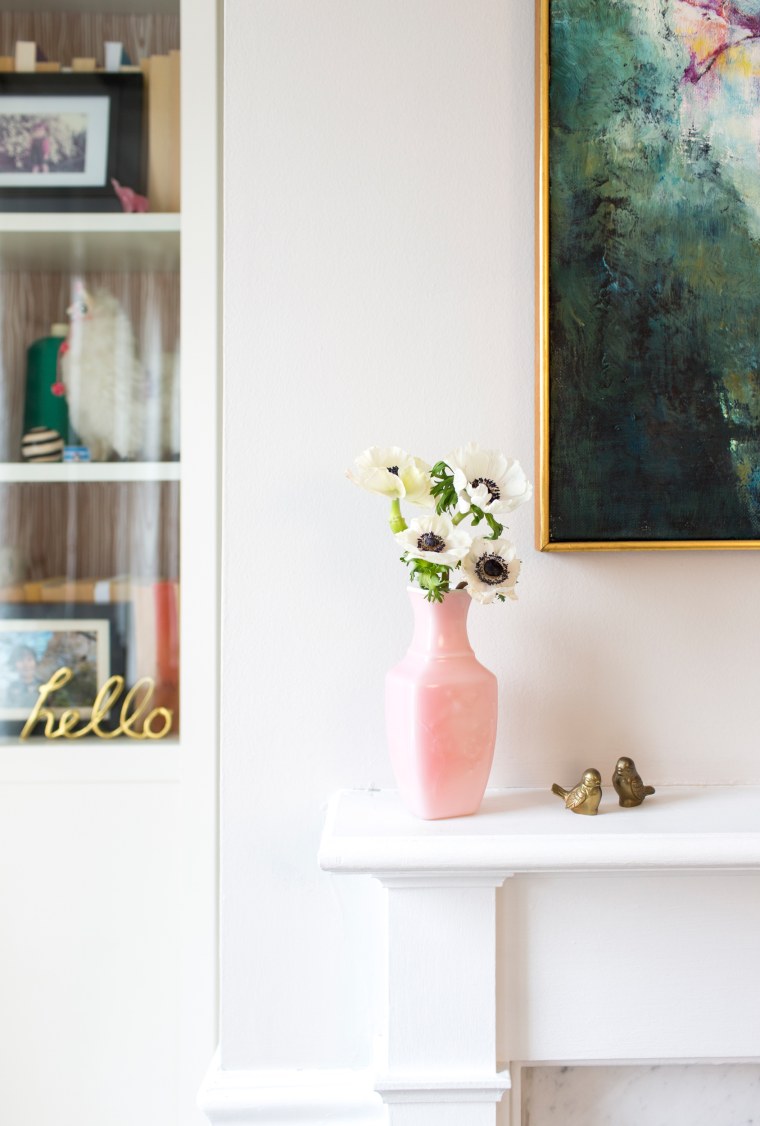 "I think it's important to come home at the end of a long day to a space that helps you rejuvenate. And because interior design was always high design or always expensive, I feel like the mass population is really missing out on that."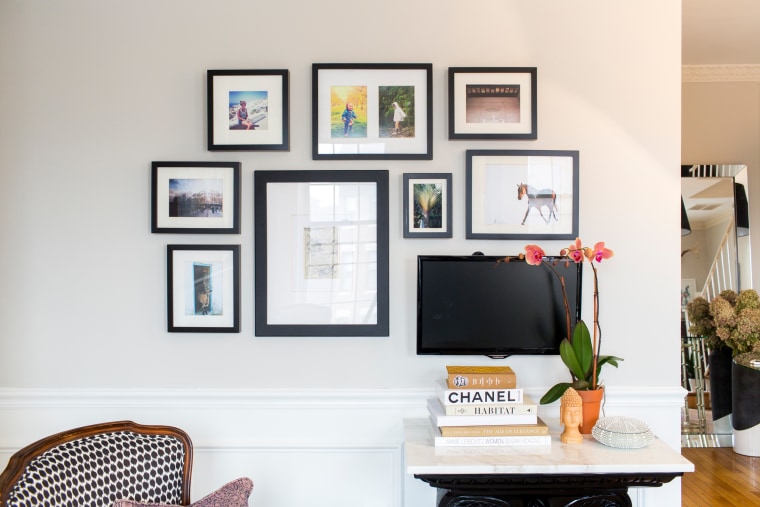 "When I moved to DC and saw what a high percentage of renters were in the same position as I was in, which is living in a little box with no personality, I had the idea to chronicle what I was doing and show people that it wasn't out of reach. It's not an unrealistic goal to create a beautiful space for yourself."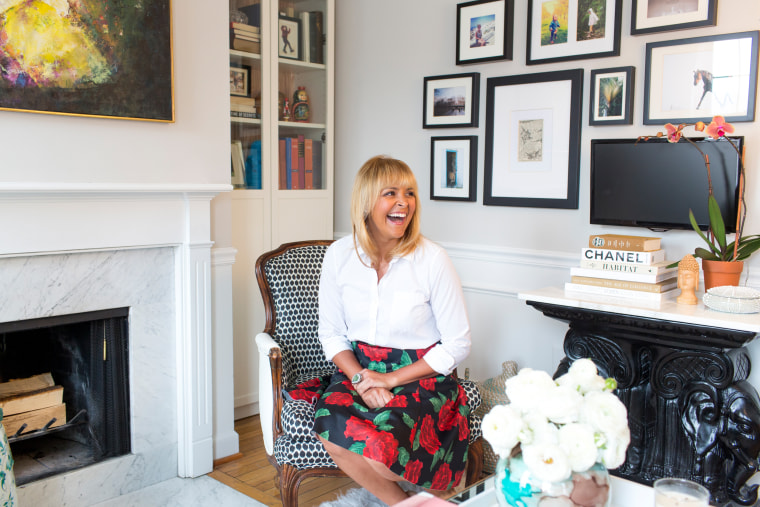 On her favorite piece in her home: "I was really super excited about those begere chairs that I found on eBay. The shape of bergere chairs is very classic, so to be able to upholster them in what I consider a pretty modern fabric, I just thought it was a fun combo. I'll never get rid of those chairs."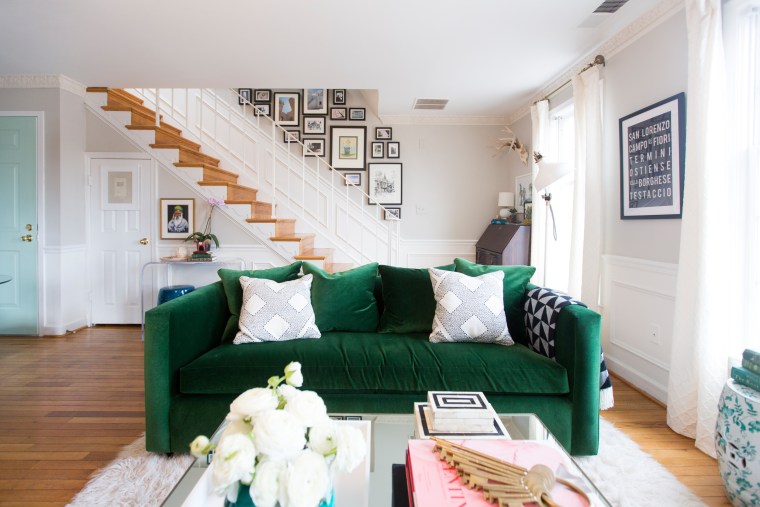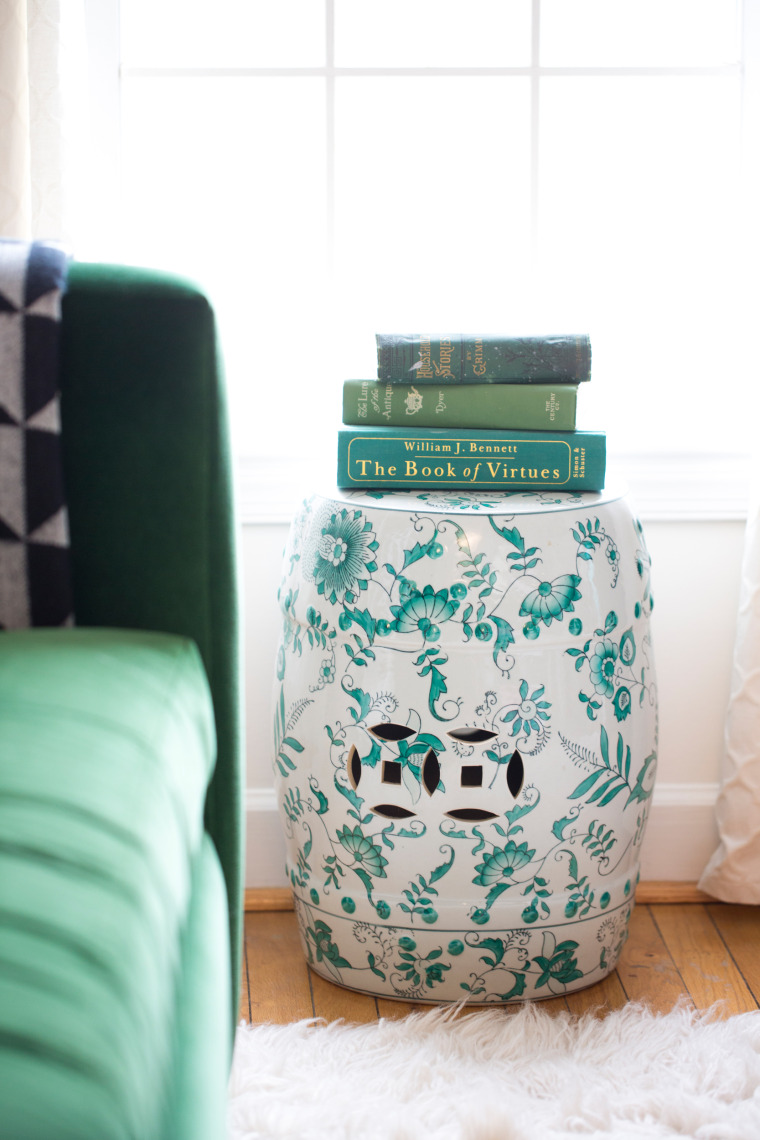 On how it feels to walk into her home now: "I feel really proud. It's hard to start over. When I turned 29, I had this total mental breakdown. You think about what you envision your life to be when you're 30, and I was really unhappy."
RELATED: See how a family lives in this 500-square-foot apartment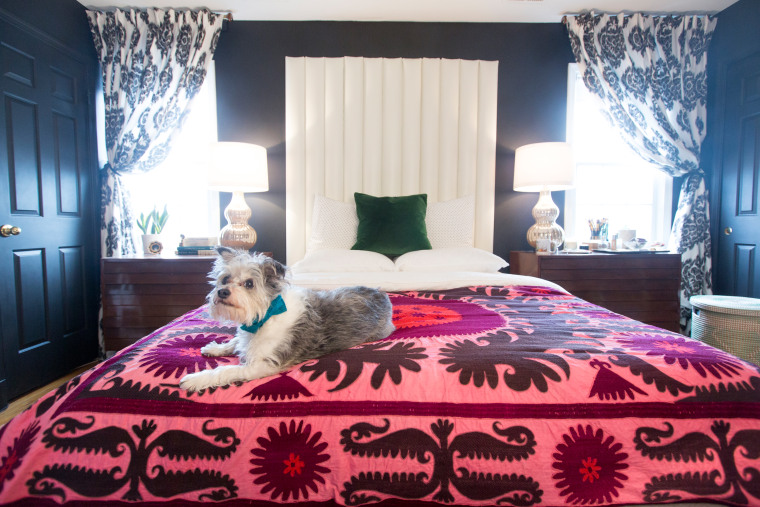 "I felt really alone and really empty, and I felt really disappointed that that was where I was at 29. I made a decision on my birthday to be the person I really wanted to be by the time I was 30."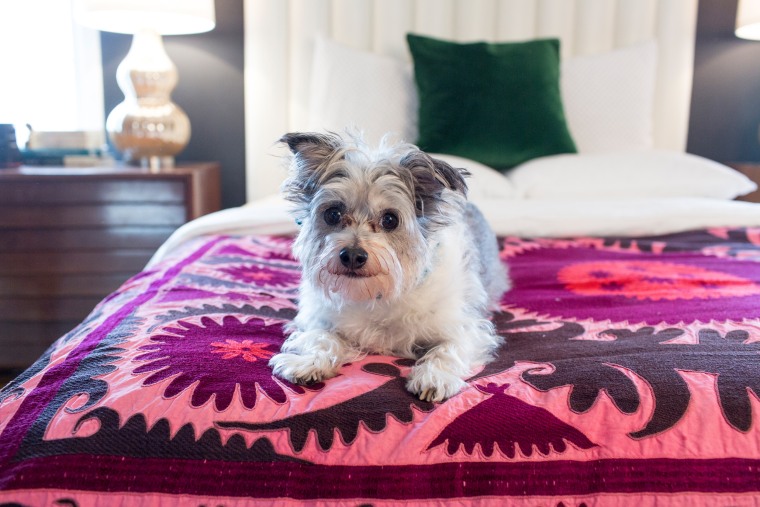 "I got healthy, I started my blog and I started doing things for myself. By the time I turned 30, I had lost 45 pounds and I was really feeling confident of where I was as a person, gaining the confidence to go out on my own and not feel like I needed to lean on this person who was not the right person for me."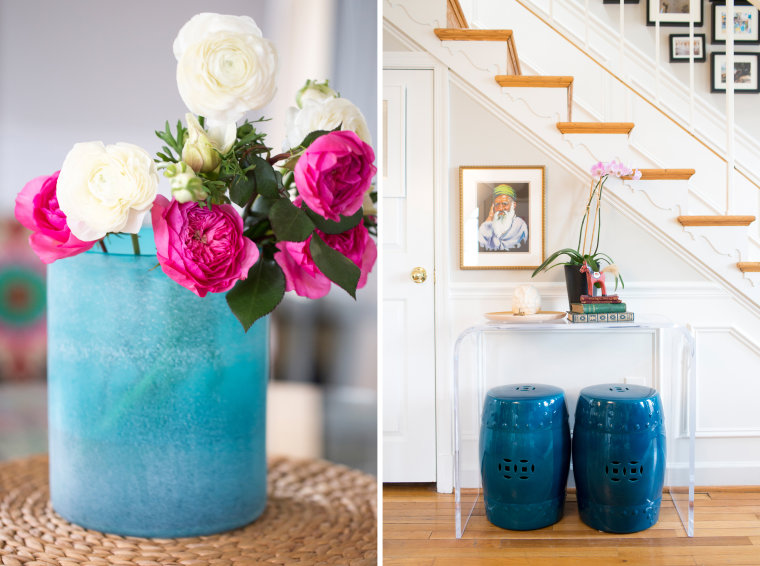 "When I think back about where I was, I walk into my house and see what I've build, including my company, and to be feeling secure on my own, I feel really proud."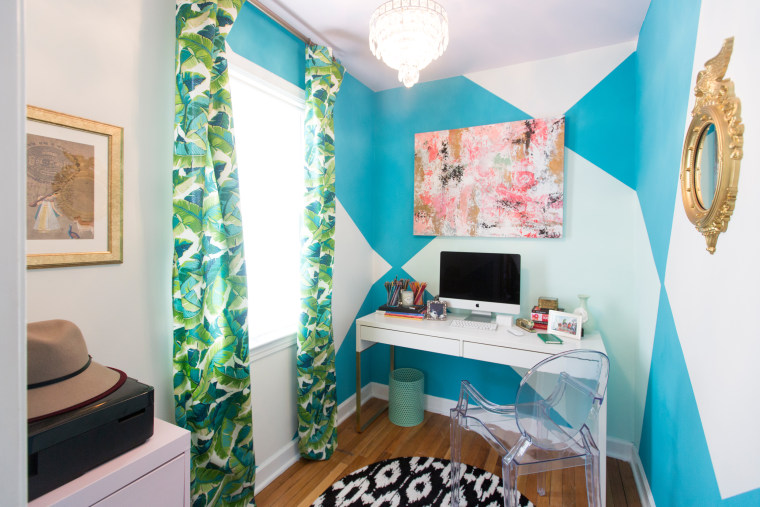 Her advice to others: "Everything can be reversed, in our homes, in our lives. Don't be afraid."