If you've ever watched HGTV, you know that 99 percent of growing families are on the hunt for more space. But Macy Miller of Boise, Idaho, finds that the smaller the square footage, the better it is for her family of four.
Miller, along with her husband, two kids, and Great Dane, live in a 196-square-foot home that she built herself three years ago. The initial plan was to stay in the place for two years, but she told TODAY that they decided to stay in it because it meets all of their needs.
RELATED: A woman bought this 800-square-foot mobile home for $5K — and totally transformed it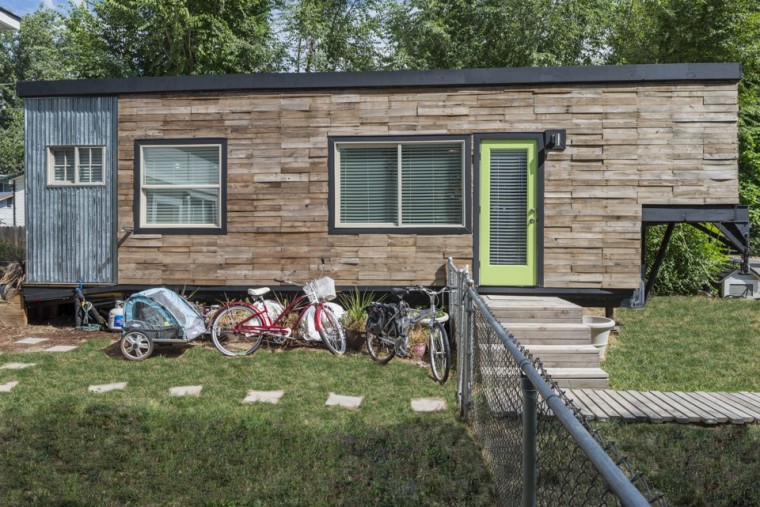 "The biggest advantage by far is low expenses," she said. The home cost $11,400 to build and their monthly bills are less than 10 percent of what she used to pay. "We can make a lot less money, cover our expenses and spend our time how we want to, which right now means more time with the kiddos since they are little."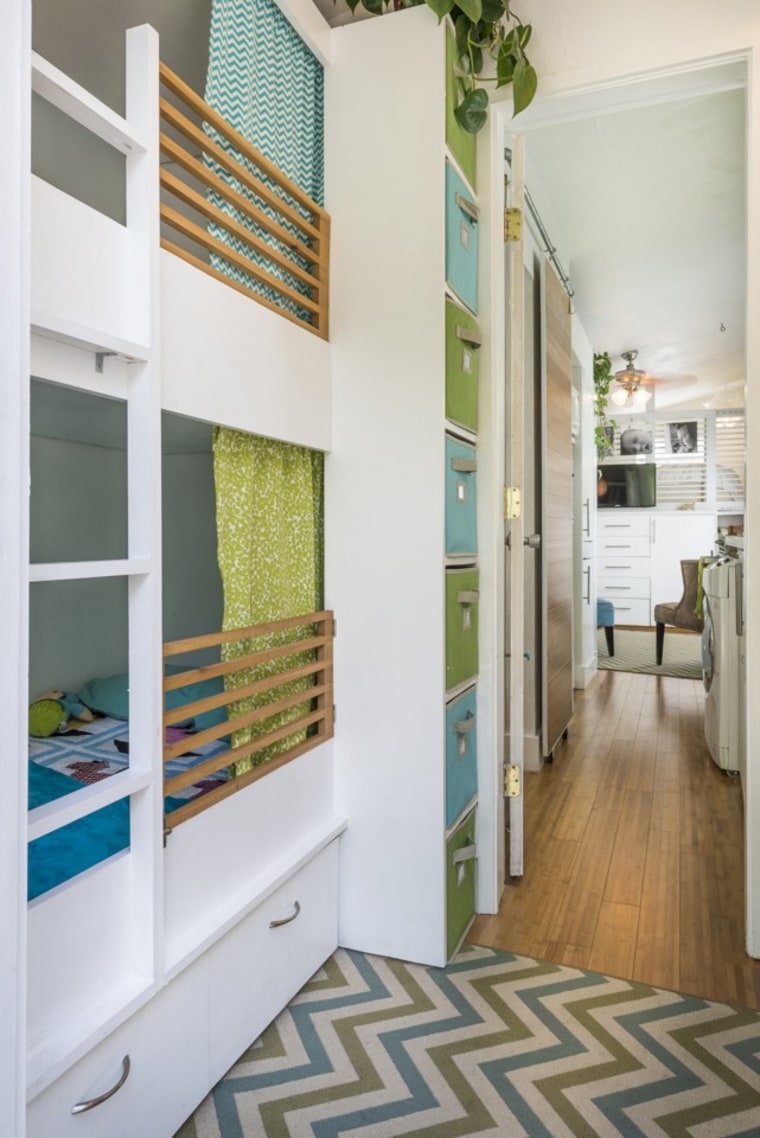 Along with the financial benefits, Miller says they can spend more time doing fun things since maintaining the small space doesn't take up all their time. Another perk? There's no room for clutter.
RELATED: See this 109-year-old home's kitchen go from dark to dreamy
"It helps keep our life intentional," she said. "We literally don't have room for things that aren't important. It keeps the kids' toys and clothes in check and lessens the emotional weight of possessions."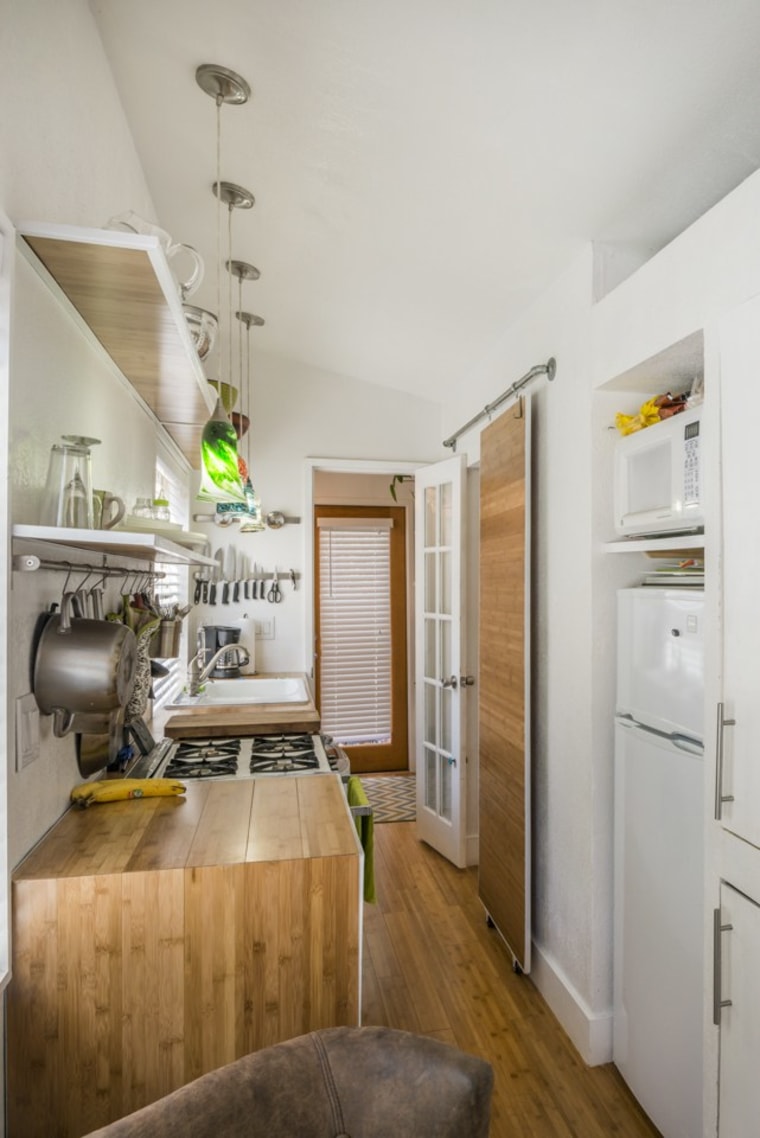 The house is built on the bed of a 24-foot-long flatbed trailer. It features a galley-style kitchen with reclaimed wood countertops, a bathroom with a composting toilet, radiant floor heating and a loft bed. As tiny as the place may seem, there's still plenty of room for the baby's crib and even a washer/dryer combination unit.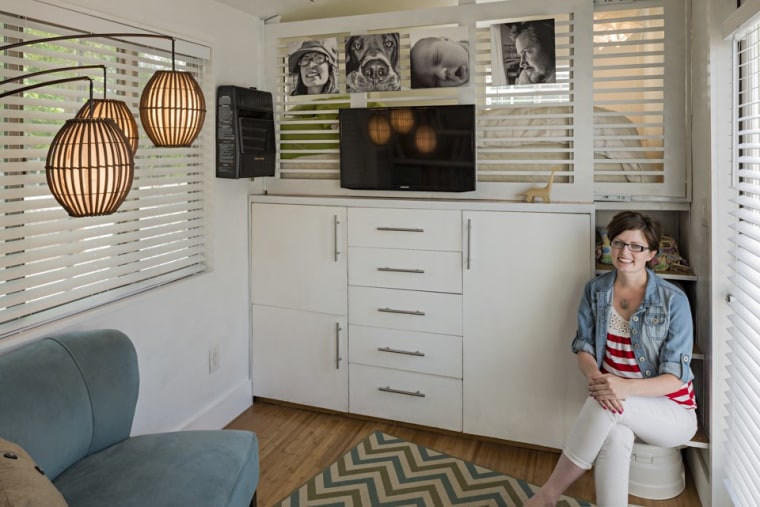 Miller says she originally thought it would take her six months to build, but it ended up taking 18 months to complete.
"I was pretty lucky to get six to 12 good work hours on it a week," she said. "It's been pretty universal that if you're planning on building your own tiny house, get your schedule figured out and then at least double it." She said there's nothing hard about building it, it's just a big learning curve.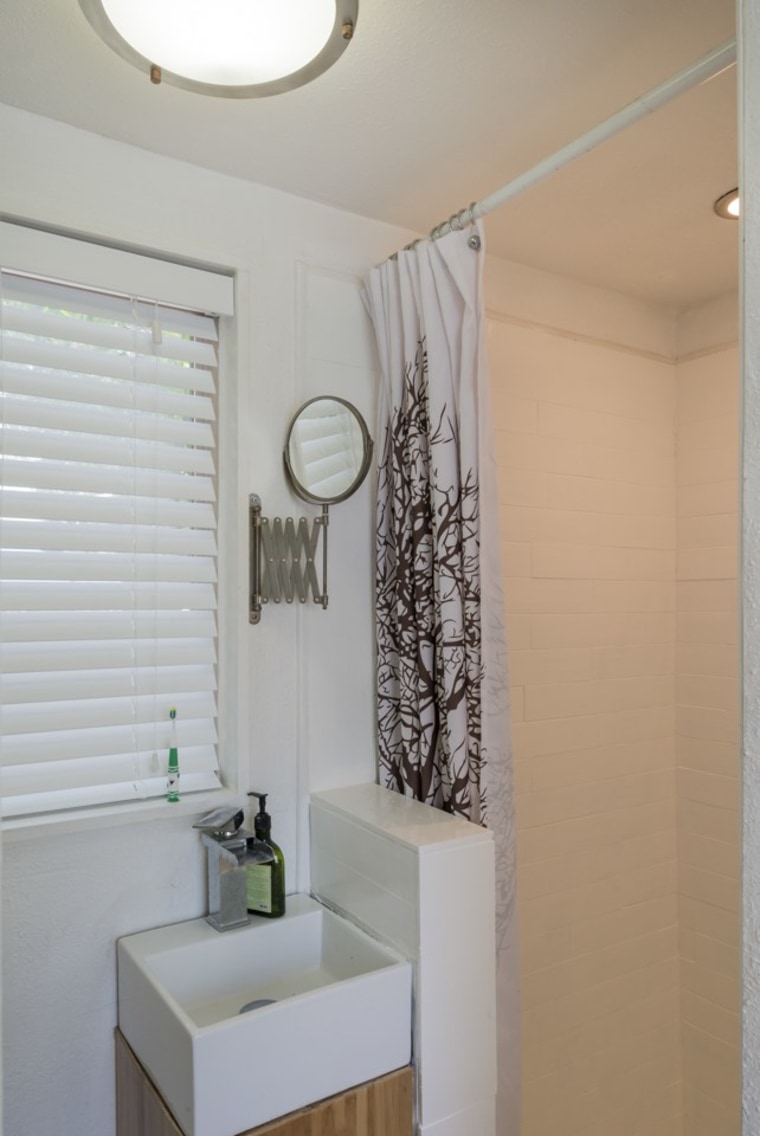 As for day-to-day living, Miller wrote in her blog that the small space is sometimes an issue. For example, when her dog is in need of a bath, he can smell up the whole house in an instant. There are also times she wants to do yoga but can only do a few poses in the space.
RELATED: Carmen Electra's new home is surprisingly traditional — until you step inside
But overall, she said the small square-footage is actually a good thing for them.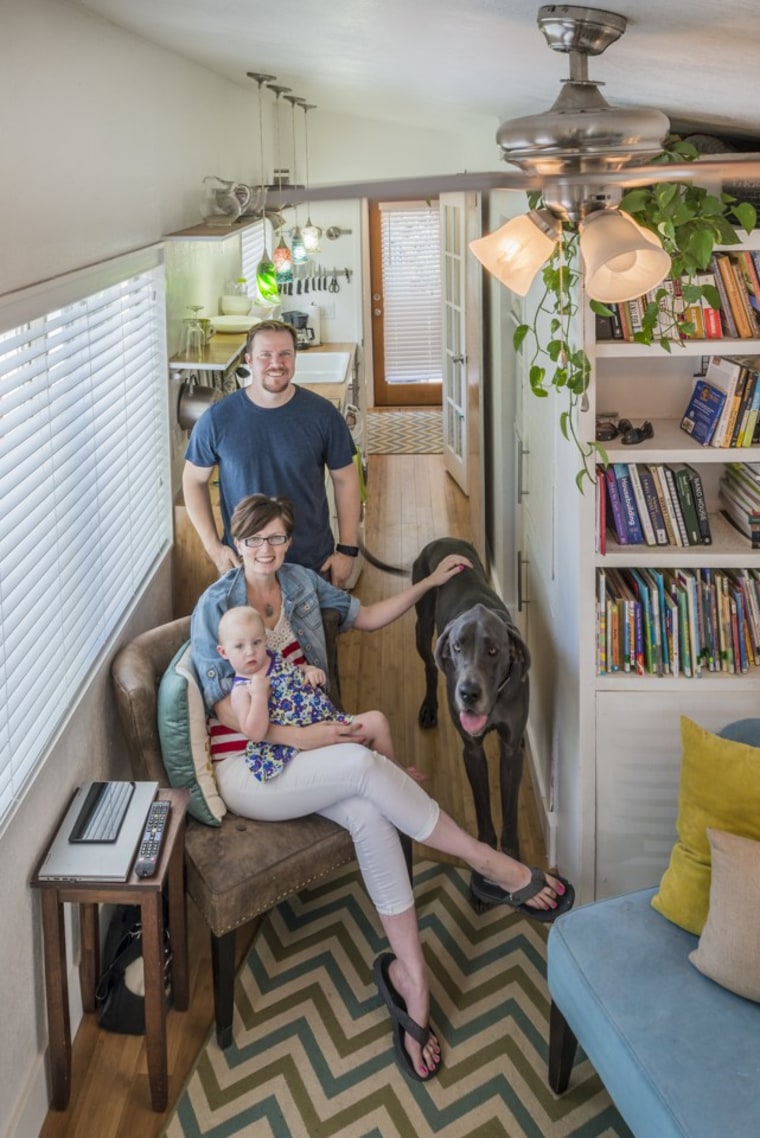 "We've lived this way the entire time we've been a family, and right now the thought of living differently gives me anxiety," she confessed. "I feel like most days I can barely keep up with the two little tornadoes that rip through the tiny house, so the thought of 10 times the space and 10 times the toys being strewn about makes me cringe."
Miller says her and her husband's relationship benefits from it too. "It's improved our communication and we get to resolve issues rather than ignore them. I think this whole tiny house thing is far more about a lifestyle change and shifting perspectives than it is about a little house," she said. "The house is just a tool that helps enables that shift."
To follow the family's adventure in their tiny house, visit Miller's blog MiniMotives.