Rod Roddy and his fiancee, Lisa Cinnater, have plenty of experience flipping old homes with their company, De Ja Vu Properties. But when they found out about an old general store for sale, things got really interesting.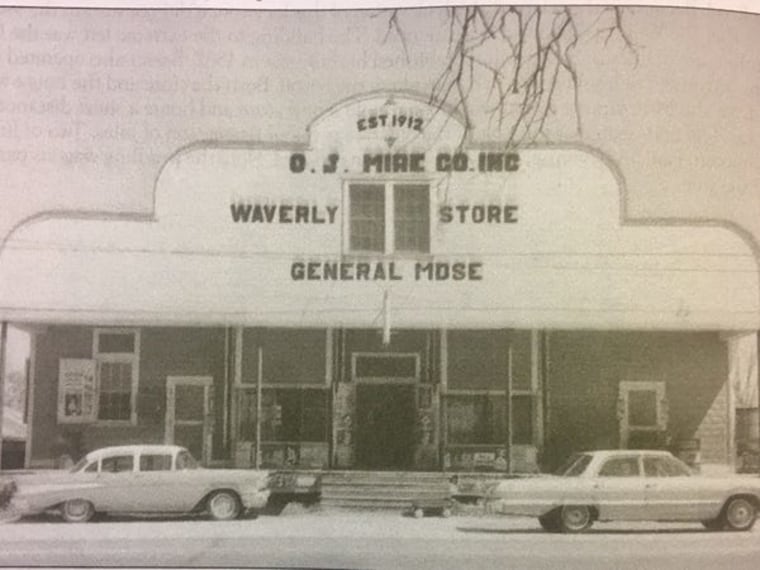 The O.J. Mire Store in Thibodaux, Louisiana, more than an hour outside of New Orleans, has plenty of history in the small town. The store was established in 1912 and this particular building was built around 1938, according to Roddy.
At first, the couple wasn't sure what they would do with a store that had been vacant for 40 years. The old metal roof was leaking, spots on the ceiling had been rotted and there was no electricity or plumbing.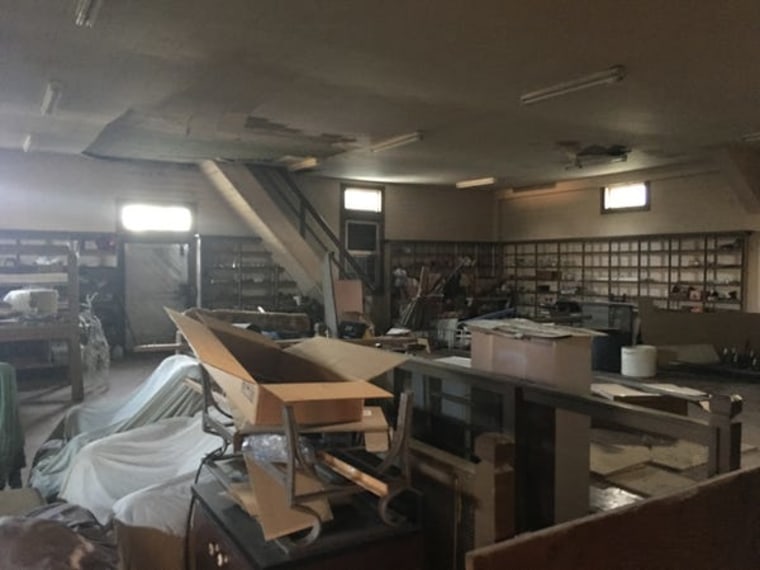 On the plus side, it sat on a beautiful piece of property. Just tearing it down and salvaging the materials would have made them a lot of money — but the two had bigger plans.
"We wound up buying it and my fiancee, Lisa, said, 'Why don't we turn it into our house?'" Roddy told TODAY Home. "Lisa's not trained in doing what she did, but she completely designed this house from scratch."
They purchased the 5,320-square-foot building for $55,000 and estimate they've spent around $400,000 on renovations. They say it was worth every penny to preserve some memories of the small town's past.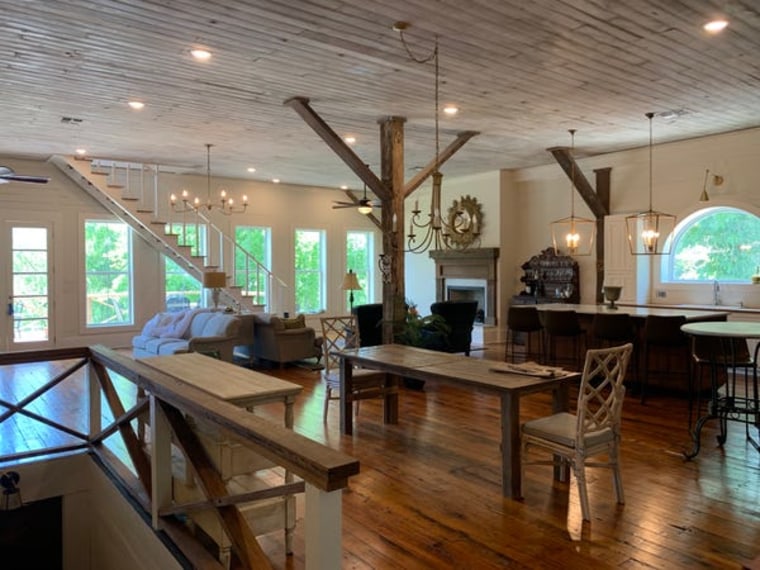 The couple salvaged materials from each of the three main areas: the main store, bar room and office. They took the original shelving from the main store and repurposed it into trim around the doors, windows and baseboards.
From the old bar room, which was known as the Cellar Bar in the '90s, they salvaged the original cypress bar tops and used them as kitchen counters.
"The kitchen island is an old display case that we wrapped with two antique doors and topped with quartz," Roddy added.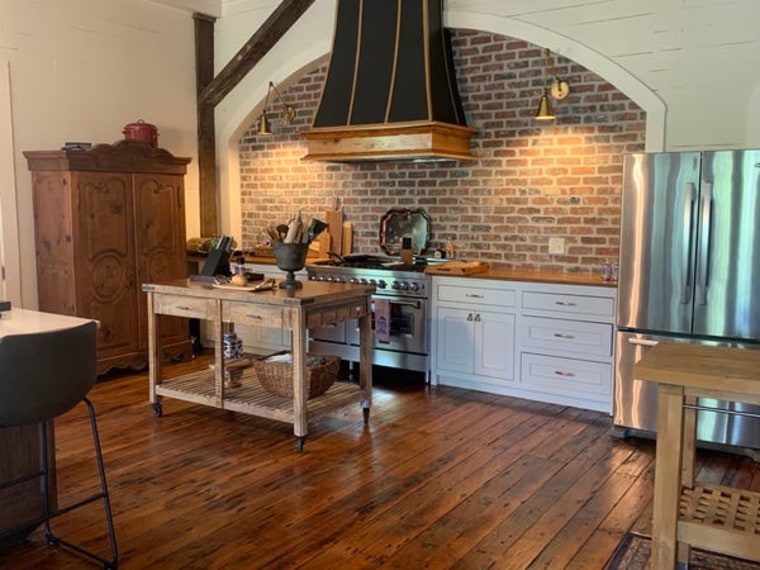 The home also boasts the store's original staircase going into the attic.
In the main living space, you'll find an open layout with generous 12-foot ceilings that includes the kitchen and dining area.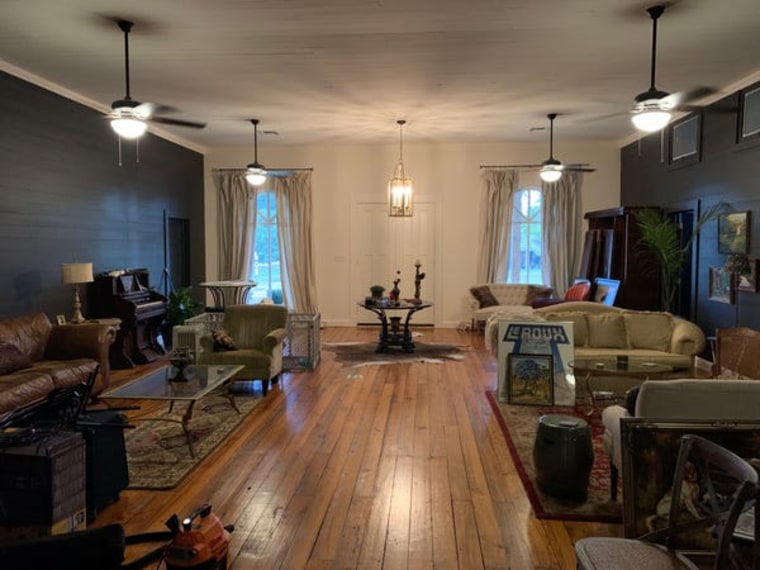 It was also important to Roddy, who plays in the band Louisiana's LeRoux, to have a music room where he could perform live music — or sit and listen to it.
But he said his favorite part is how cozy it feels. "When I come into the kitchen in the morning, I feel like I'm in a little boutique hotel in New Orleans," he said. "The place is big, but it doesn't feel that big." The couple plans to eventually downsize, but Roddy said that he could see someone turning the place into a bed-and-breakfast.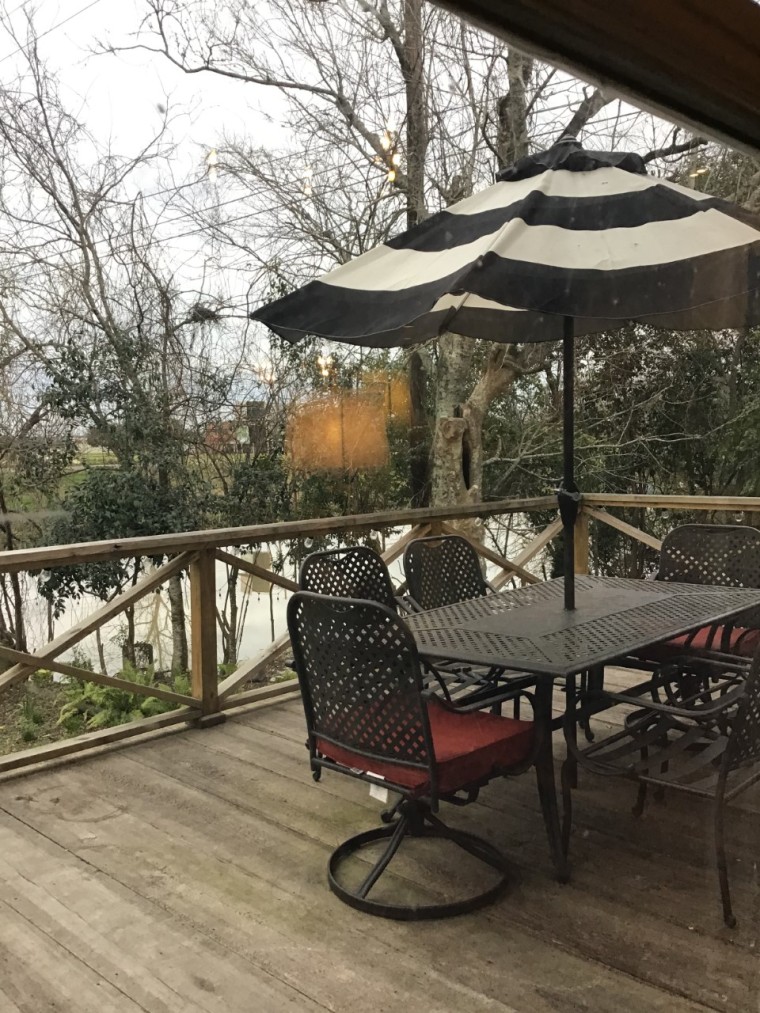 Cinnater's favorite part is the back of the property, which looks out onto Bayou Lafourche. "Just sitting in our recliners and looking out all the windows, it feels like you're in a treehouse," she said. "You don't get this in a regular house."