At first, this bathroom was not a sight to behold: it was dirty, small and very dark.
But when Kate Arends of Wit & Delight moved into her Tudor-style home in St. Paul, Minnesota, she had a vision to totally transform the space. She decided to take a risk and use a bold-printed teal wallpaper to breathe new life into a formerly worn-down room.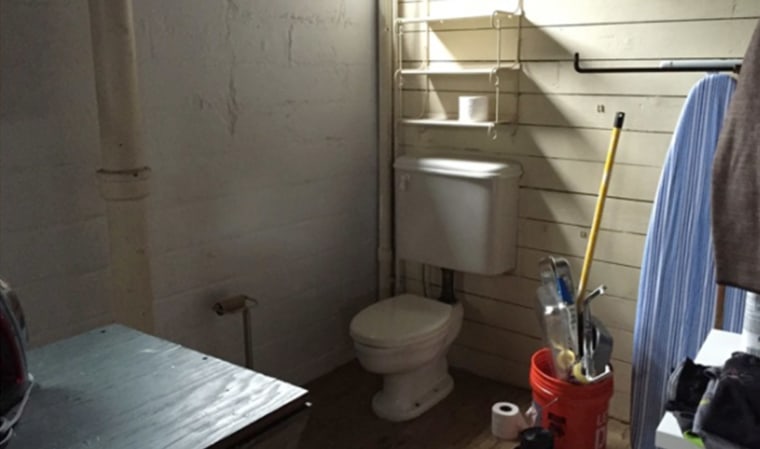 "The home had only one bathroom on the second level," Arends told TODAY Home. "Knowing we wanted this to be our family home, we knew that we would need additional bathrooms sooner rather than later."
This was the second major home re-model that the Arends undertook in the new space. They first completed the kitchen and then took on the bathroom, just before their son arrived. While it may seem stressful to take on a creative renovation during pregnancy, Arends was set on having the bathroom completed in time for their new arrival. She was particularly inspired by this wallpaper.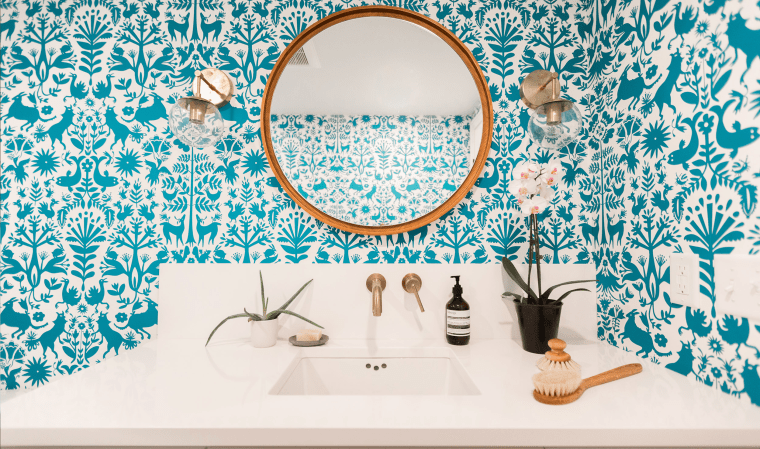 "I've always wanted to have a big, bold moment in our home," said Arends. "And a bathroom, with clean lines and white fixtures, was a perfect backdrop for the pattern and color (of the wallpaper)."
In fact, the white cabinets and clean features in the bathroom are a large reason why Arends felt safe choosing such an attention-grabbing pattern in the relatively small space.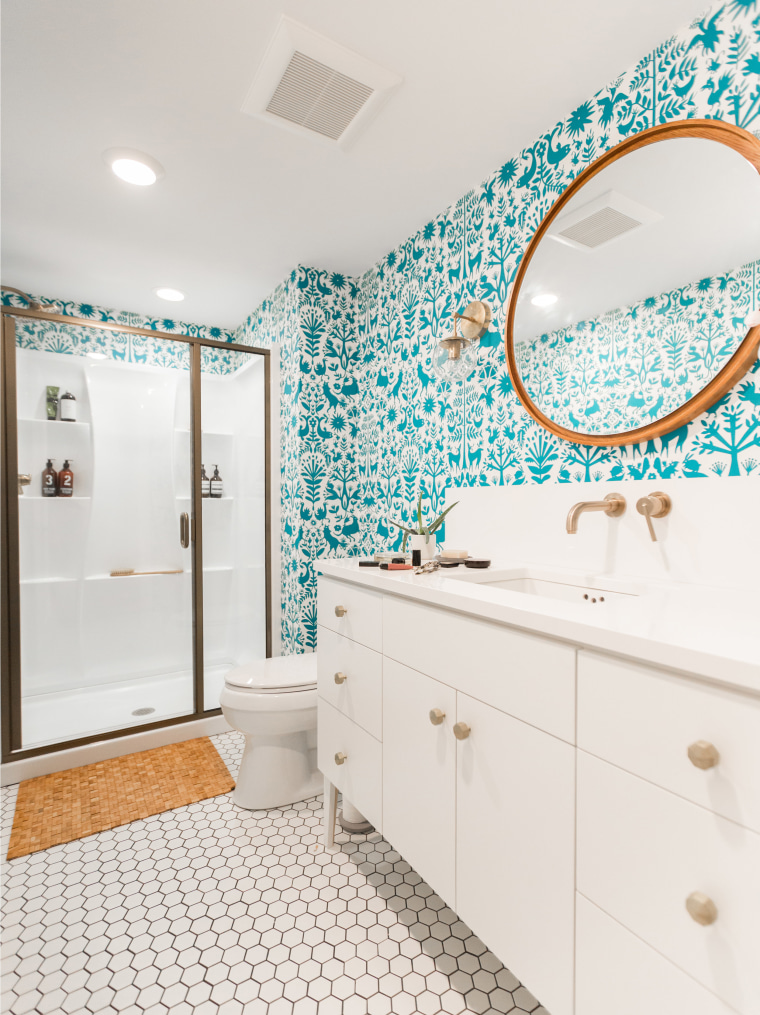 "We chose a big, bold pattern in here, knowing that the cabinets, flooring, paint — all of it would be complementary and wouldn't compete with the walls," she said. "Because nothing else competes, I personally think it makes the room feel bigger."
While the wallpaper may seem like a huge undertaking, Arends is sure to point out that it could actually be easy to try in a rental space.
"There are some really amazing removable wallpapers available that will allow you to adhere a bold pattern temporarily in a space," said Arends. "If you aren't looking to be completely surrounded by a bold pattern, pick a single wall. "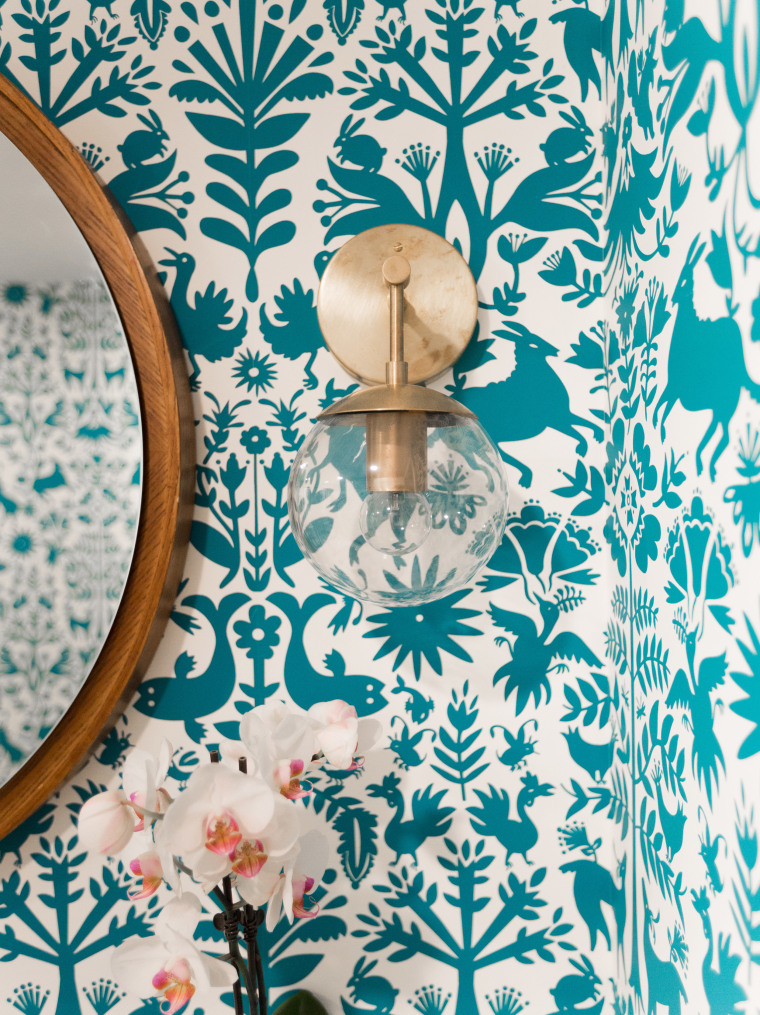 Due to the fact that Arends was pregnant, a contractor made the most sense for her family, but she has some advice for those planning on hiring someone else to execute their creative vision.
"Make sure you are working with someone who listens to your concerns, sees your vision and makes you feel valued and (like you are) a part of the process," said Arends. "Also, have a sense of humor and adventure. Roll with the punches and know that there is a light at the end of the tunnel"