Looking past the grime and dated wallpaper, Laurel Oberst of Portland, Oregon, managed to see the potential in her kitchen that was originally decorated in the 1930s.
"Even though most of the period charm had been stripped away, I knew I could bring back some of the character the home once had," she told TODAY Home.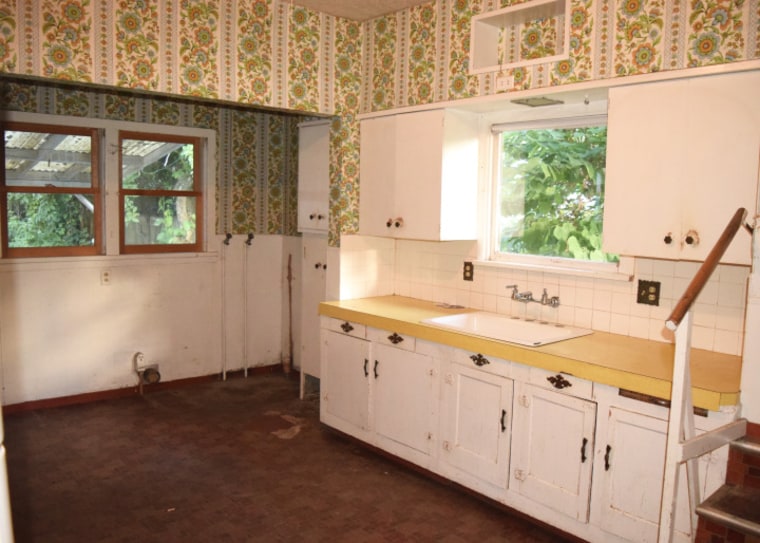 Her goal was to restore the kitchen to its former glory, but on a budget. And she managed to accomplish that — all on her own — for around $4,000 including appliances.
Oberst said her biggest challenge was preserving the 100-year-old fir floor and bringing it back to life. The process required removing two layers of sheet vinyl and then refinishing them.
"As a single woman doing most of the work alone or with the occasional help of various family members — mostly my younger sister — it was a massive and exhausting project," she said of the six-month process.
While several people discouraged her from doing it, Oberst said she was happy with her decision. "They felt it would be easier and better to slap another layer of sheet vinyl on top," she explained.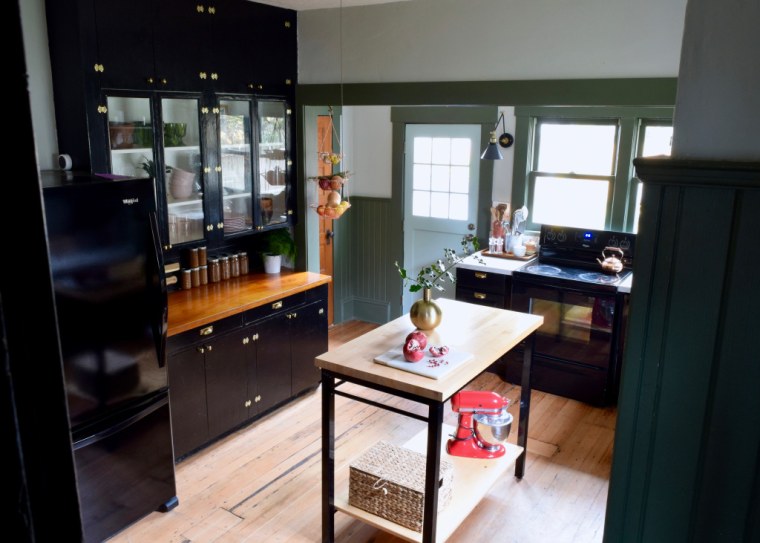 To modernize the space, she decided to paint her cabinets with the blackest paint she could find. The cabinets now blend in with her new black appliances.
"Once everything in the room had a couple coats of paint, it was hard to believe it was the same space with the exact same cabinets," she said.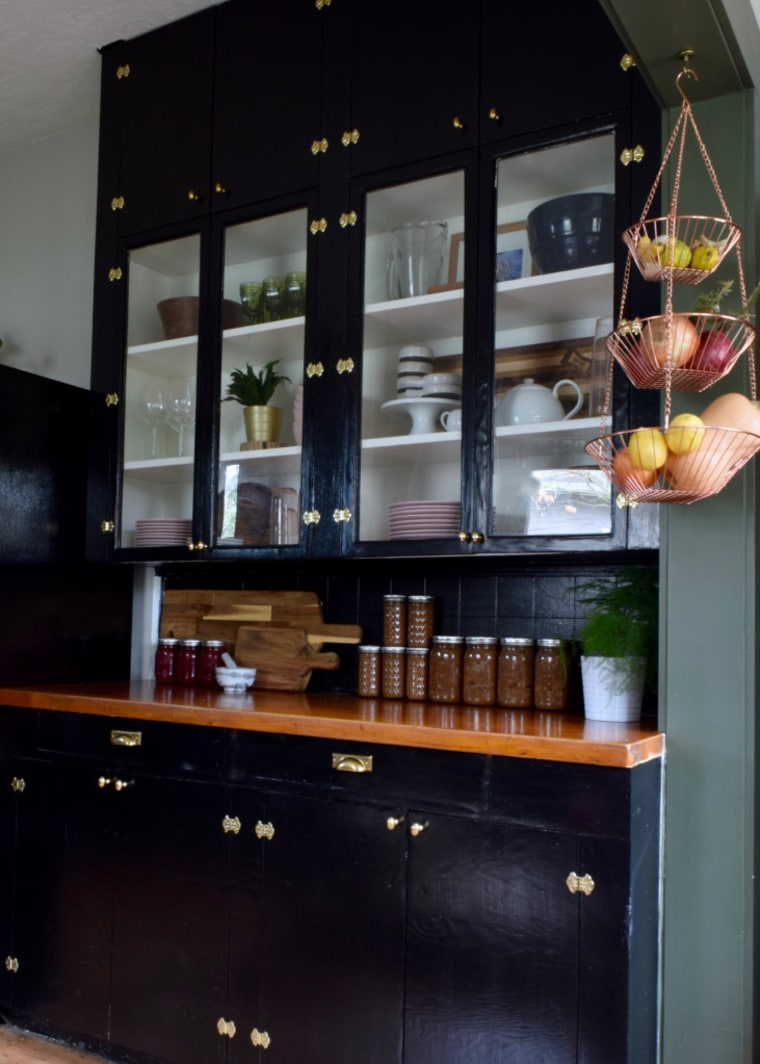 Her favorite feature in the room is the glass-front cabinets, which were there when she bought the home. "They nod to the past era in such a charming way and I love styling the shelves," she said.
For her dry goods pantry, Oberst painted a 1980s cabinet she found on Craigslist.
"The whole kitchen feels so much more in tune with the soul of a 1909 home now," she said.
See more pictures of this stunning renovation at Oberst's blog, Land of Laurel.