Designers Shannon Wollack and Brittany Zwickl of the Los Angeles-based design firm Life.Style had a challenge on their hands. A client wanted to make a small, oddly shaped attic area into a space that could both welcome their grandchildren for playtime and also serve as a guest room for young visitors to sleep comfortably. Safe to say they completely nailed it. (Are we too old come for a slumber party?) Here's how they made it happen.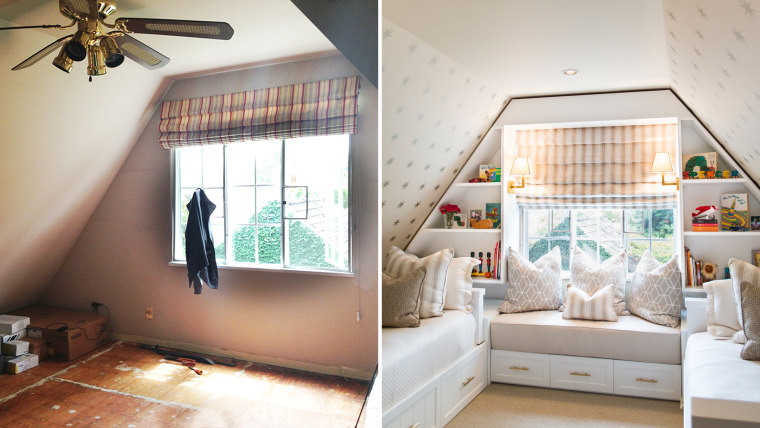 Cohesive color
To give the room a gorgeous and welcoming look and feel, the team pulled together details in a color palette of cream, gold, and neutrals. The colors manifested in a starry wallpaper, which is somehow simultaneously just right for kids and grownup sophisticated.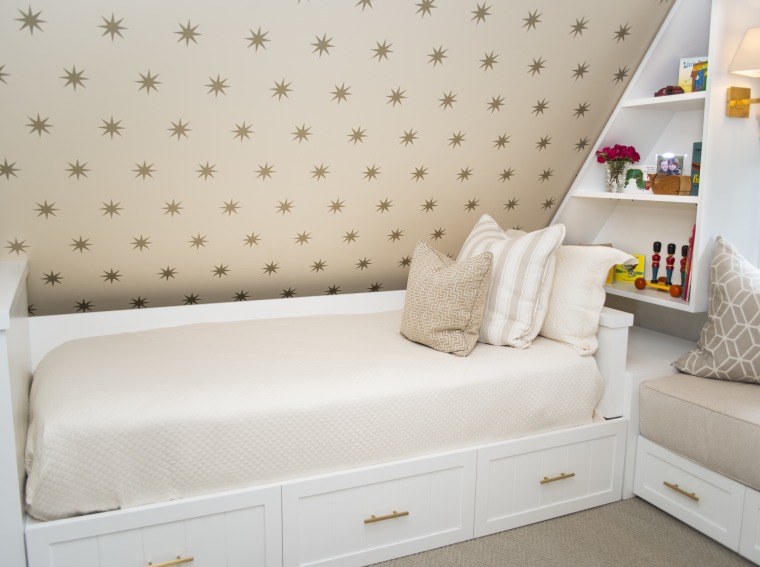 "When choosing the look for the actual room, it all started when we fell in love with this Osborne & Little star wallpaper," Wollack said. "We designed the room around that, from the light fixtures, fabrics and overall color scheme."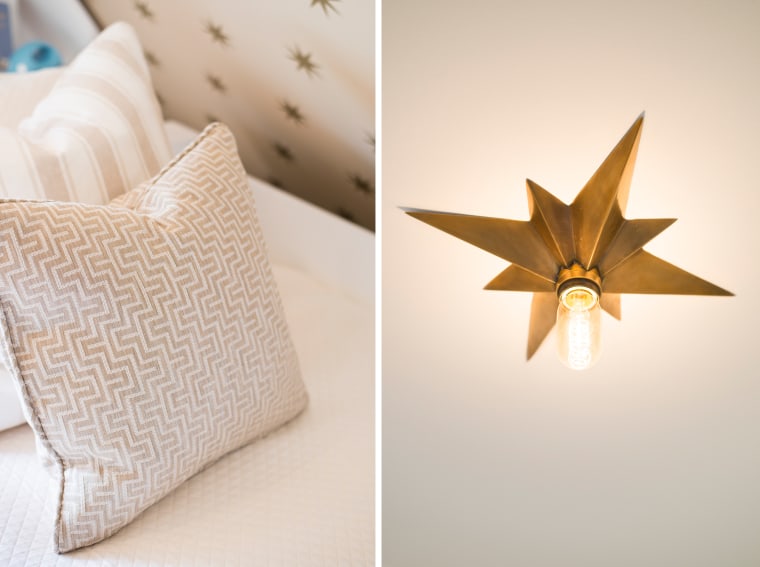 Mixed patterns in complementary subtle hues also decked throw pillows and Roman shades. And a star-shaped flush-mount lighting fixture brought the celestial motif even further together.
Smart storage
Zwickl said, "When designing the space, we wanted to fit as much storage and beds in there as possible for all of the kids that would be over for holidays and such."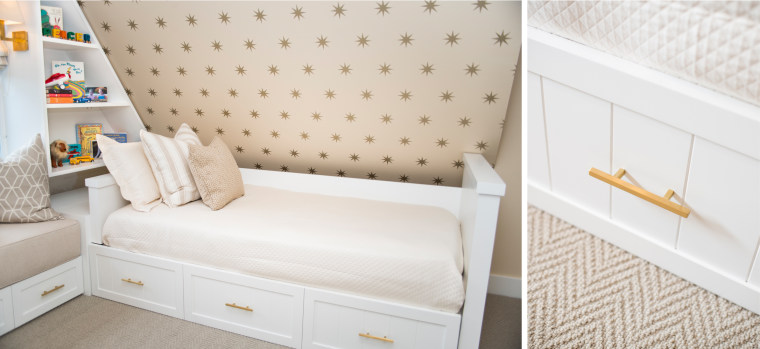 under reach one. They also included a bench big enough for another child to sleep on, as well as a crib. "We tried to maximize the amount of storage that could fit in that room as well," Zwickl said.
By building in the sleeping options, the floor remained less cluttered with furnishings, with more room available for play. Plus, it made the best use of the awkward space with sloping ceilings.
Ageless styling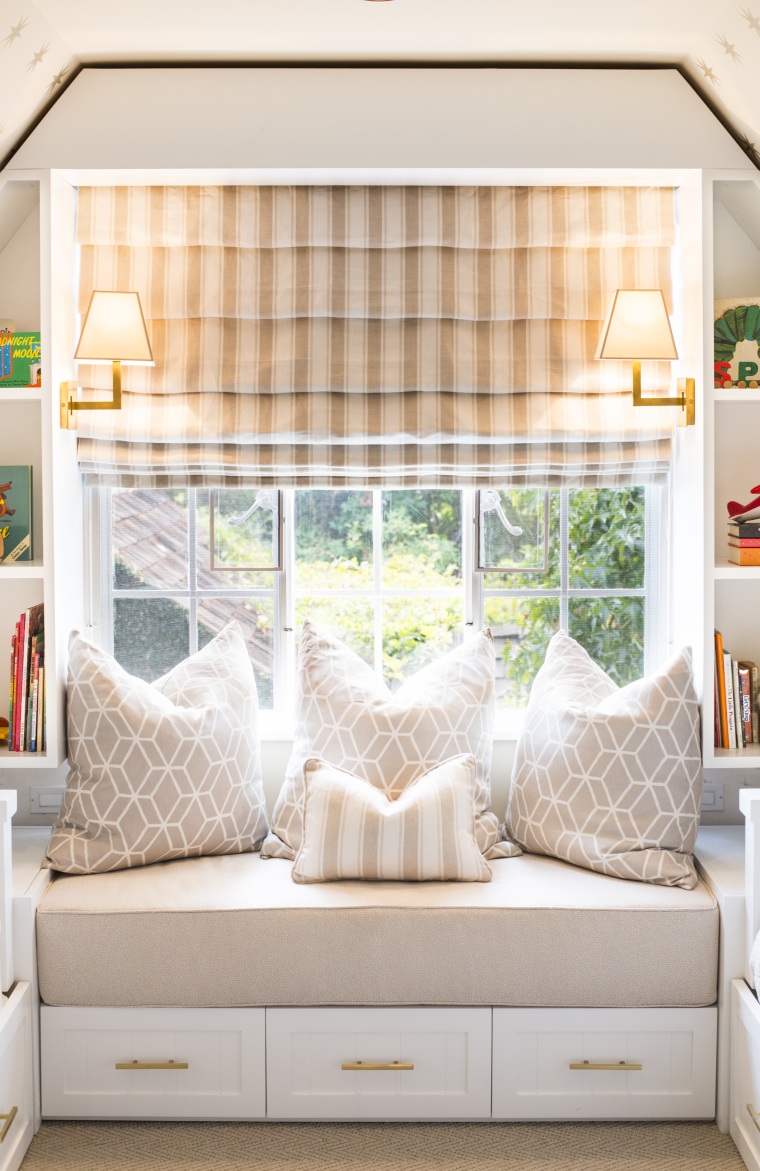 The team styled the bookcases in such a way as to please the eyes of adults — but also entice children to play comfortably. Instead of cluttered and clunky plastic toys, shelves included the likes of a timeless whale-shaped bank in natural wood.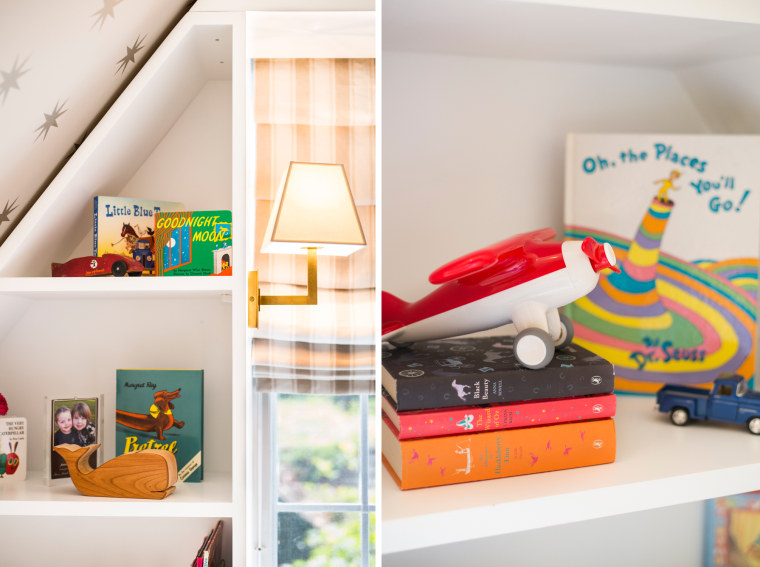 Alesandra Dubin is a Los Angeles-based writer and the founder of home and travel blog Homebody in Motion. Follow her on Facebook, Instagram, Google+ and Twitter.