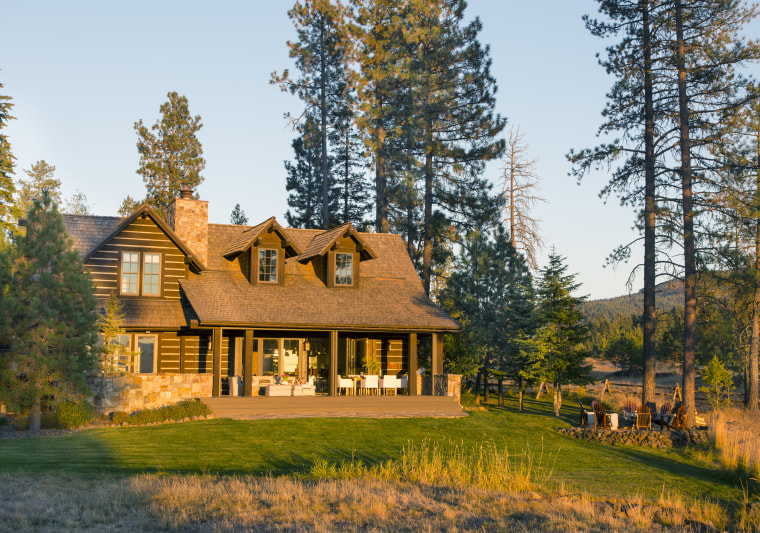 In a new feature in Architectural Digest, the couple showed off their renovated home that they purchased in August 2016. "I wanted to have that cabin feel," Giuliana told the magazine, "but we wanted to keep it really clean, beautiful and simple."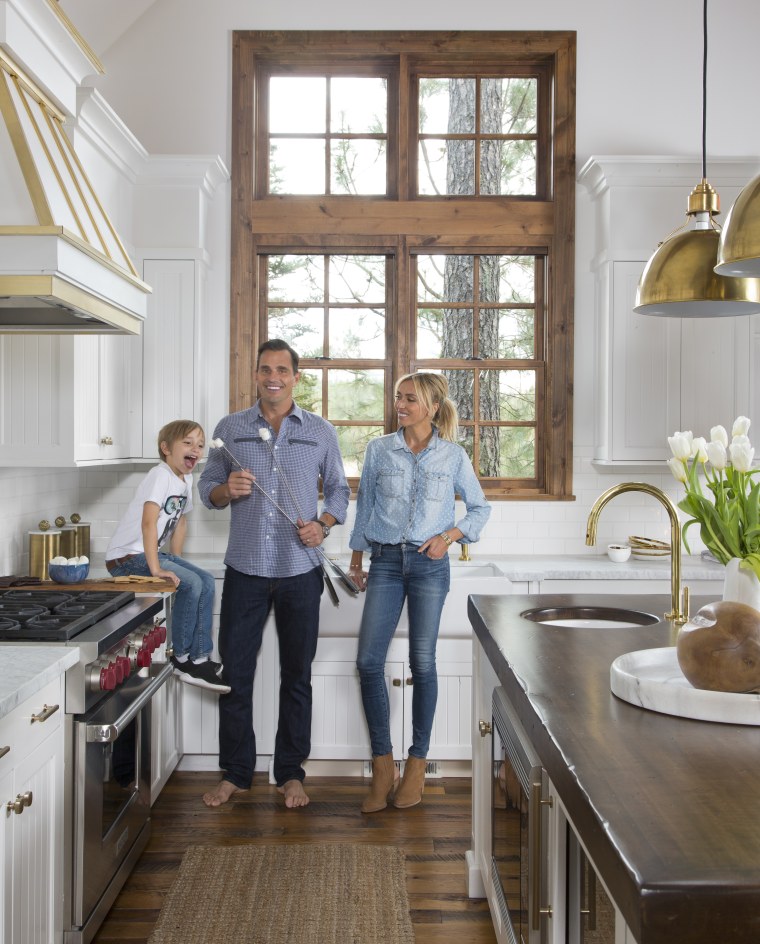 To add to the ambiance, they knocked out the back wall of the house and added large windows and doors that show off the stunning scenery. "We keep those back doors open most of the time, so the indoors really just flows outside," Bill said.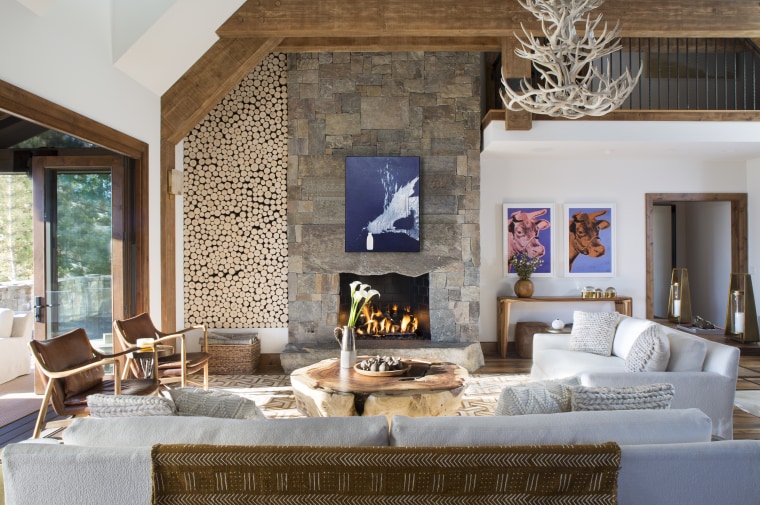 In the living area, they removed some built-in bookcases and filled the hole with a DIY log wall, which has become an Instagrammable feature of the house. "We spent days sanding and gluing each log, which we found on Etsy, into place to create a unique showpiece," she explained. "Now, when people first come in, they ask to take a picture in front of the wall."
Working with interior designer Lonni Paul, they also revamped the kitchen, adding marble countertops, brass fixtures and pendant lights.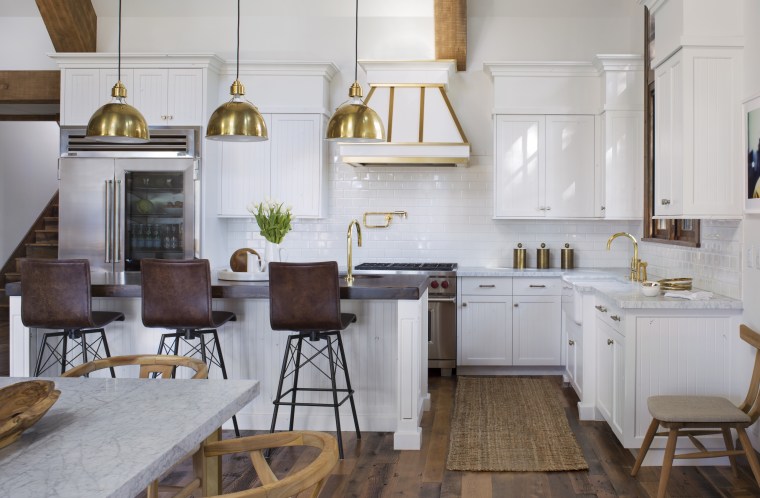 And while the house definitely feels like a rustic retreat, especially with the antler chandelier hanging in the main living area, there are a few features that stand out from the theme.
A hot pink neon sign hanging over the dining space is one of them. Giuliana requested it "because it's not something you typically see in a cabin." It's the Italian saying "cent'anni," which means a toast to 100 years of life, health, good times, happiness and love.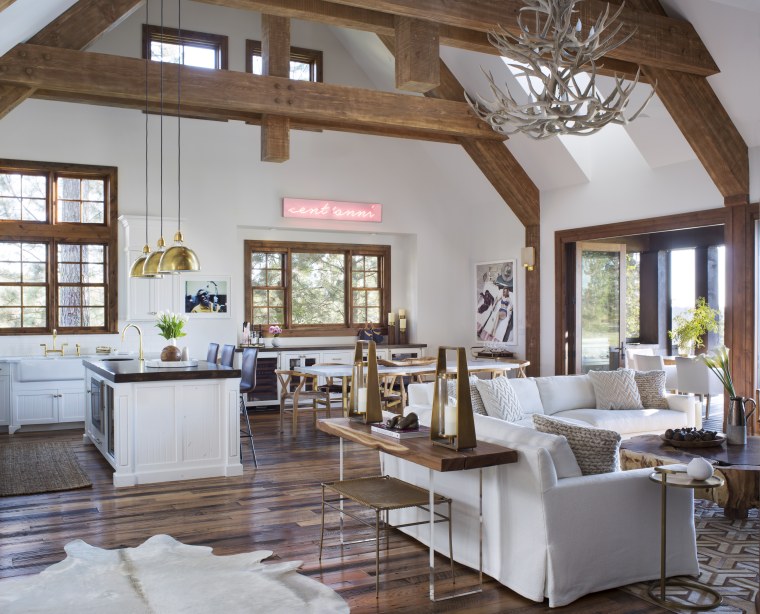 "This place is really special, and we're so happy with how it turned out," Giuliana added. "It's one thing to see it in pictures, but to actually live in it, be in it and breathe it — it's just an incredible feeling. We are truly creating beautiful memories as a family."
See more pictures of the gorgeous lake house at Architectural Digest.