Bathrooms can often be the most outdated room in an older house.
But for 30-year-old Mallory Nikolaus, this old-fashioned room proved to be a great opportunity for a modern makeover.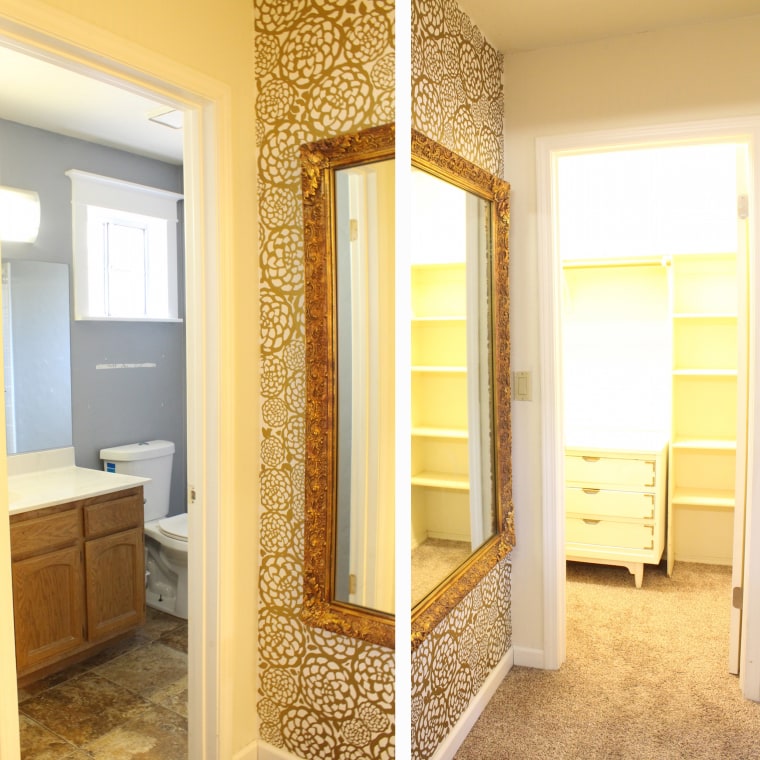 With dark wood and a closed-off wall, the bathroom in Nikolaus' house in Prescott, Arizona didn't necessarily fit her taste.
"I like a more airy feel," Nikolaus told TODAY Home. "I also have four kids and I'm expecting my fifth, so I didn't want something that was going to take a lot of maintenance."
Nikolaus knew she loved the look of marble, but wanted something less expensive that would stand the test of time.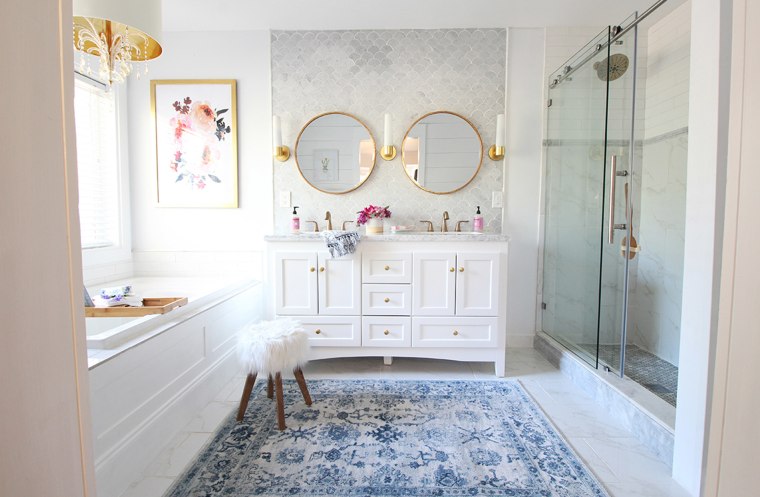 "I actually used several products that achieved the same look (of marble) on a smaller budget," Nikolaus explained. "I used a porcelain tile that is super high-gloss and has veining in it."
Another plus? The floor tile was easy to install allowing her to save money by completing the process herself.
That left extra funds to use where she needed it most — opening up the space.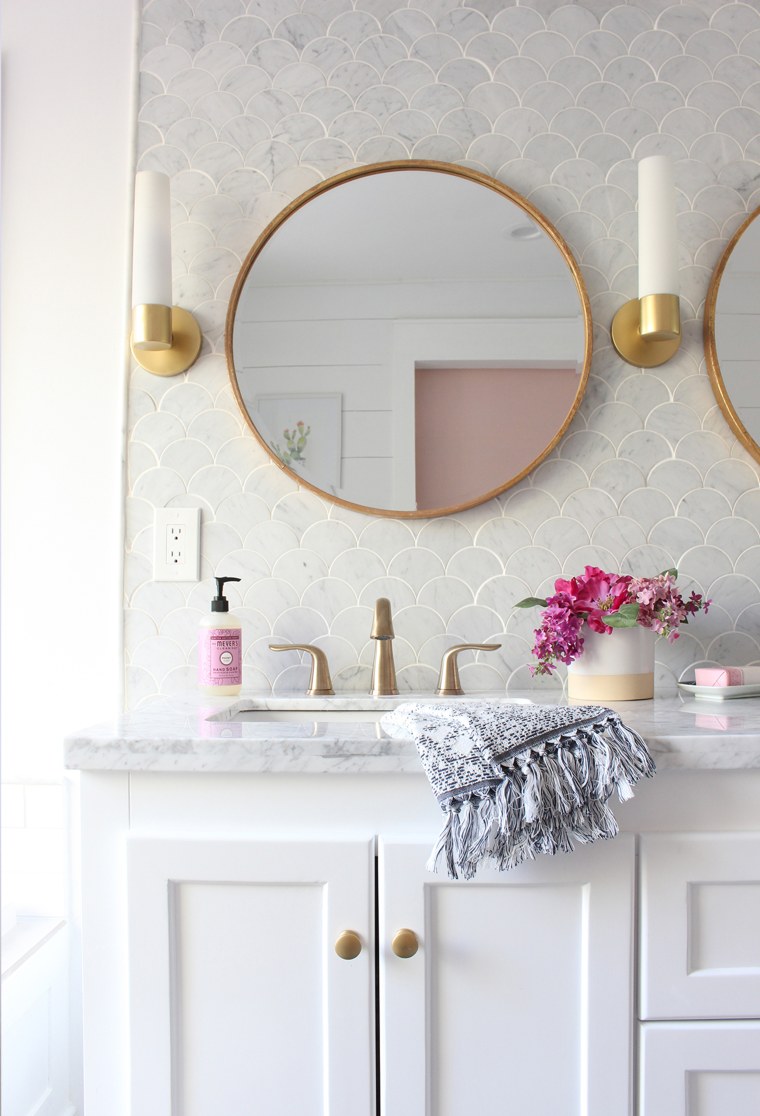 "The bathroom was super tiny," Nikolaus said. "It was connected to a closet that wasn't functional as a walk-in, so we decided to join those two spaces."
With the wall removed, the bathroom looks twice the size! And the light paint colors on the walls and cabinetry help give the airy feeling she was hoping to achieve.
There was one additional feature that Nikolaus splurged on: the decorative tile on the wall behind the sinks and vanity.
"I chose to use the expensive marble on that back wall that you're going to see right when you walk in," said Nikolaus.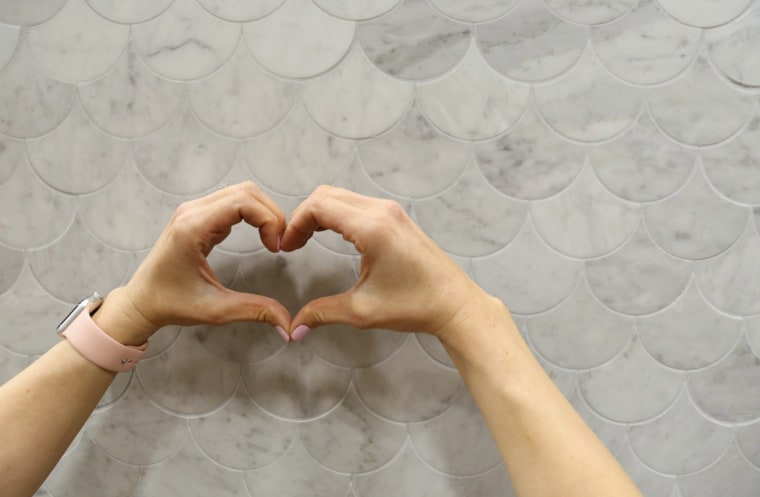 Since that main wall was a big focal point, she had intended to buy expensive mirrors as well, but later found it unnecessary.
"I had my eye on two mirrors that were expensive," said Nikolaus. "But I found the same ones at Home Depot in silver so I just painted them gold."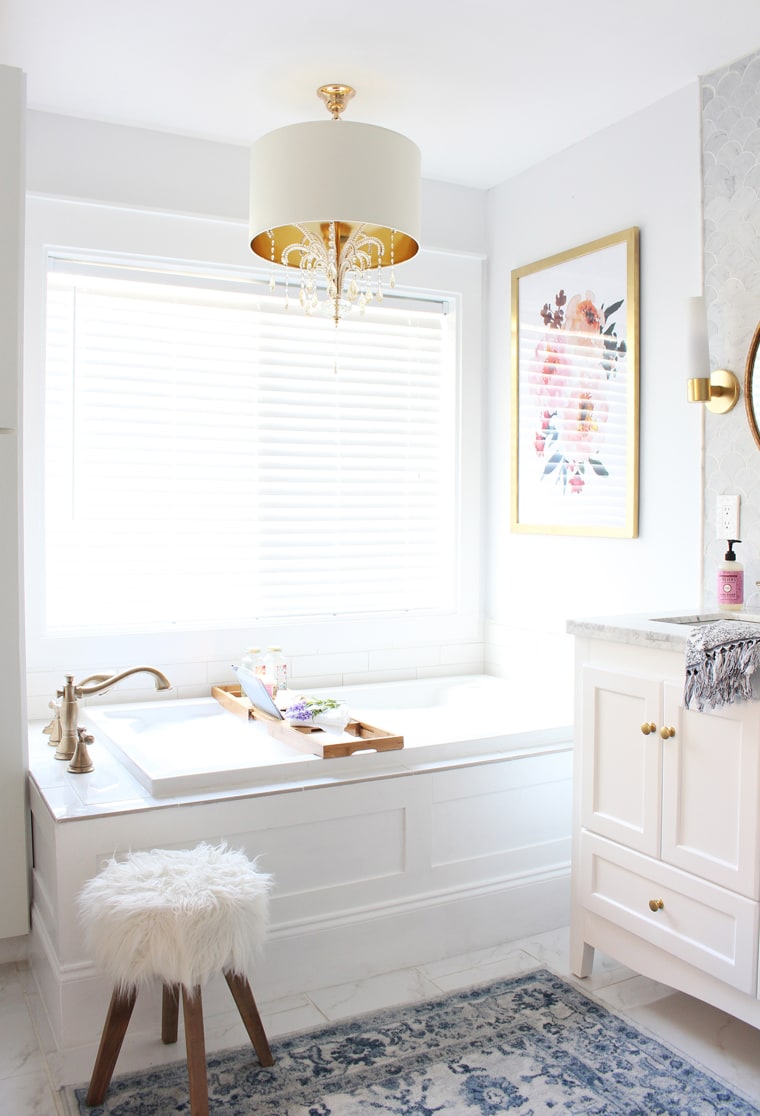 After her decorating experience, Nikolaus has a piece of advice for those looking to renovate a tricky room.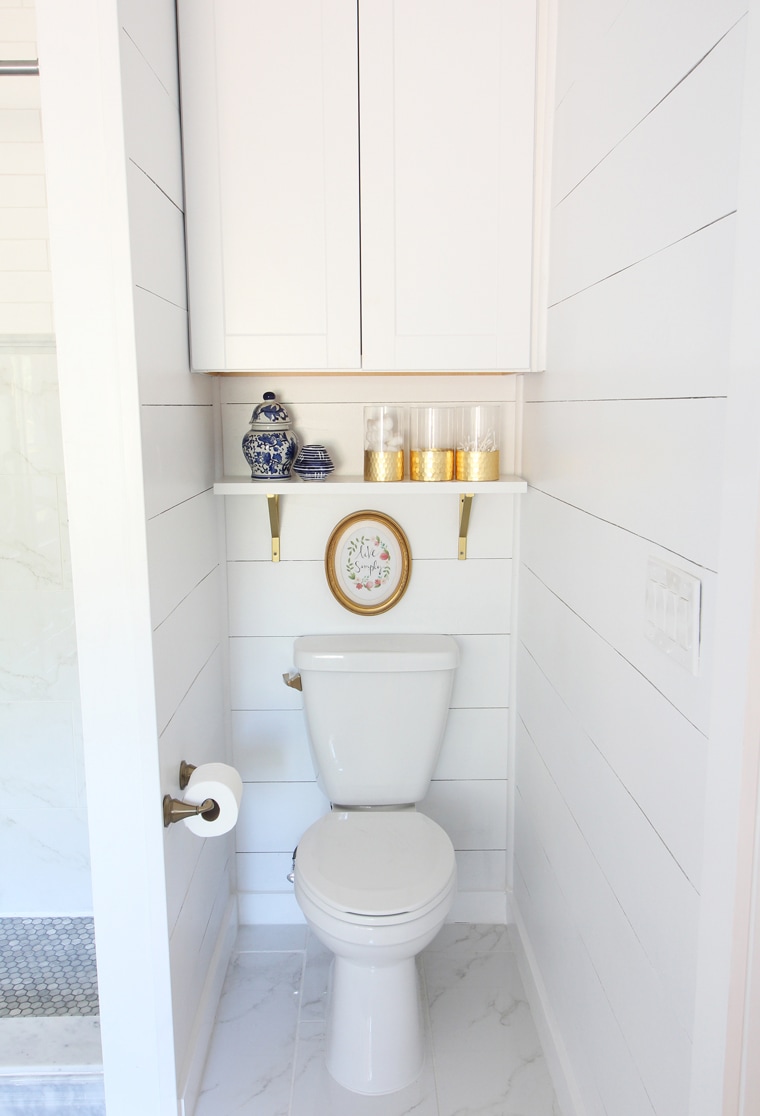 "I think my biggest thing was to learn how to do a lot of the work myself," said Nikolaus. "Really spend your money where you're going to get that 'wow' factor."
Solid advice!