This bathroom renovation takes statement tile to an entirely new level.
Located in Brooklyn, New York, James Veal and Christine Stucker wanted to breathe new life into their outdated bathroom. Over the course of six weeks, the couple (who own the design firm Stewart-Schafer) beautifully renovated this space.
"We wanted to create a fun yet stylish family bathroom," Stucker told TODAY Home. "We are avid travelers and often draw inspiration for our projects from the art and culture we encounter abroad."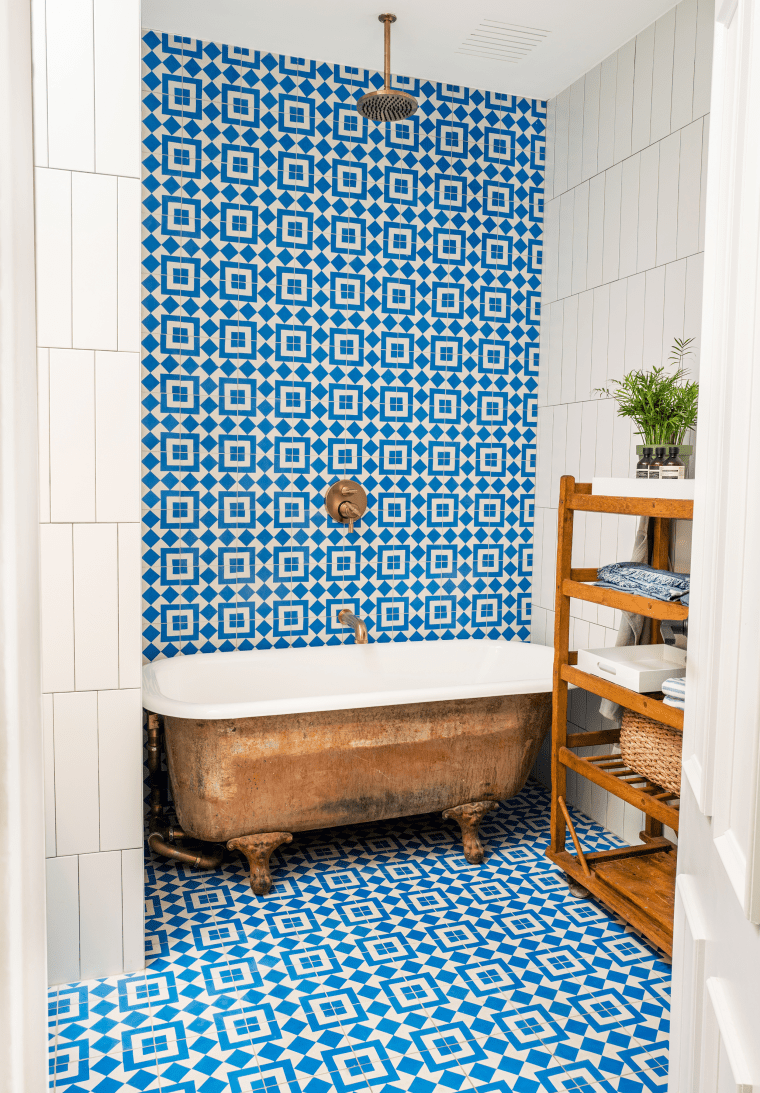 Inspired by the "colorful and playful aesthetic that London exudes," the couple chose the gorgeous bright tile that covers the back wall and floor.
"We ran the tile up the wall to showcase the height of the ceilings," said Stucker. "The happy, bright blue tiles paired with minimalist accents and a tonal palette achieves this sophisticated, fresh mix."
The couple also really loved the vintage claw foot tub that was in the original bathroom, but they had to put some work into restoring the piece.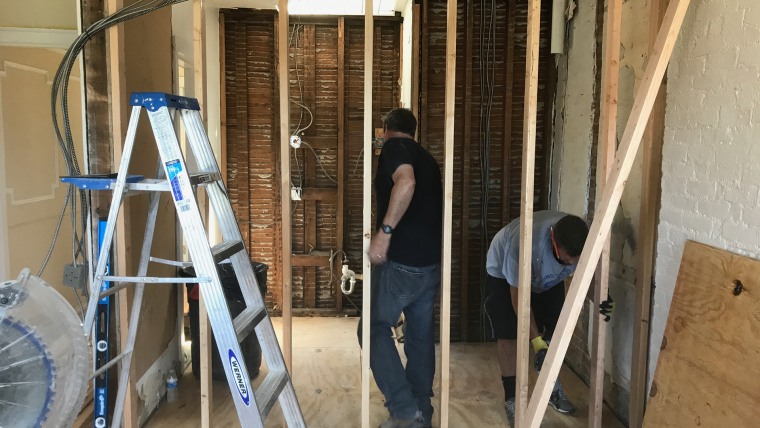 "The tub was stained and filthy when we first saw it," said Stucker. "We re-enameled the tub to give it a modern refresh."
With the goals of maintaining the space's originality while making it more functional, the couple knew that they would have to take measures to open it up.
"The biggest challenge was configuring the space to feel open and large," said Stucker. "We ripped everything down to the studs and expanded the size by taking over some of the closet space in the bedroom behind the bathroom."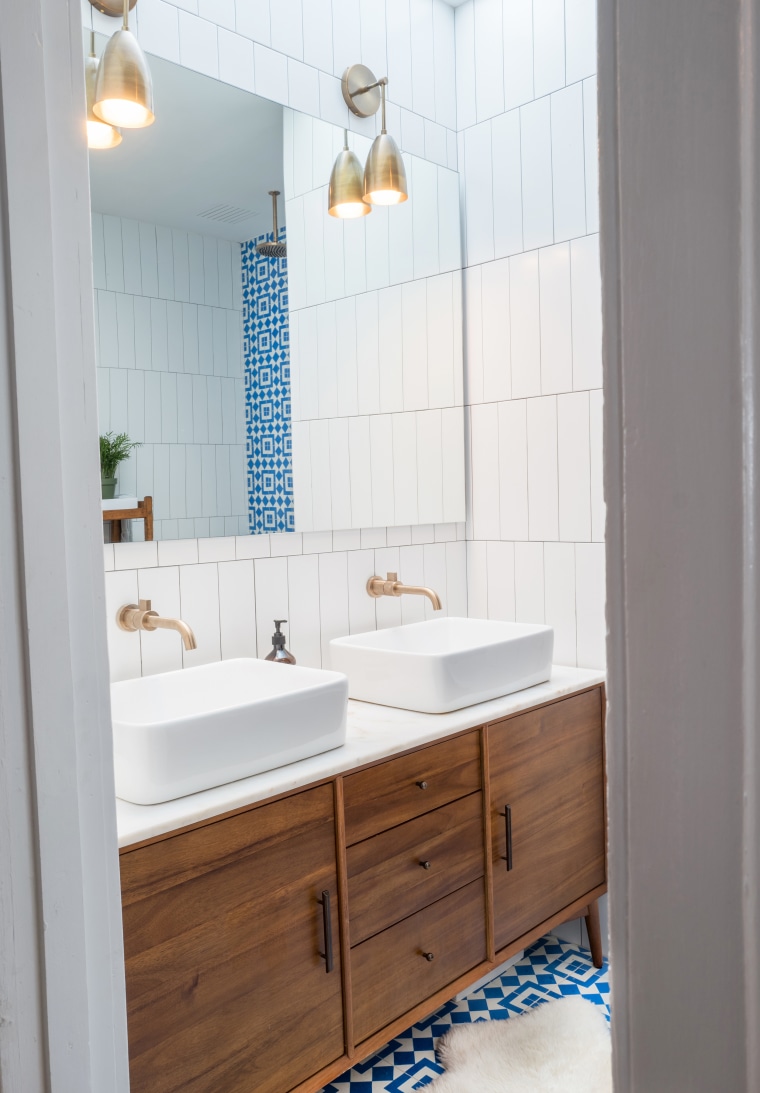 The couple notes that changing up the hardware and fixtures can make a huge difference — especially in a rental space where construction isn't an option — but they caution against buying lots of different pieces separately and trying to cram them into a space. Instead, if you're hoping to renovate a space of your own, Stucker suggested that people "make a list of which fixtures, finishes, colors and furniture you need" before shopping.
"Focus on the big picture and think of the space as a whole," she said.