Ever wonder what happens after the final rose on "The Bachelorette"? Well, for season 12 couple Joelle "Jojo" Fletcher and Jordan Rodgers, it's a whole lot of home renovations and a whole new reality series.
Fletcher worked on similar projects long before meeting Rodgers. Now, they're bringing their combined expertise to CNBC's "Cash Pad," premiering July 23, to let viewers into their process. Through the show, the couple will help different homeowners turn their properties into profitable short-term or vacation rentals.
"I have always loved doing what I do, but it's been so much more fun having Jordan around to help out and bounce ideas off of," said Fletcher, who started working on home renovations in college. "Being able to do what I love with the person that I love is so rewarding to me. He definitely makes those long demo days a little more entertaining!"
In May 2018, Fletcher spoke to TODAY about one of the couple's most arduous, difficult transformations.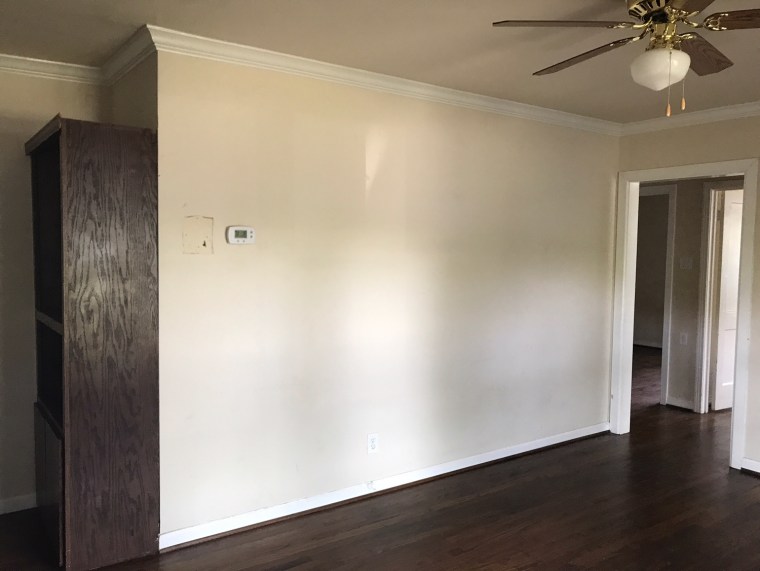 "Anytime I am renovating a home, I always try to keep in mind who I think would end up in it," Fletcher told TODAY Home over email. "This home felt like the perfect family home to me. I wanted to open the space up, yet keep it 'homey' at the same time."
Before getting started on the renovations, Fletcher began the planning phase as she always does: with a vision board.
"Once we have that in place, demolition, new installations, plumbing and electrical, dry wall, paint, flooring, etc all goes in," she told TODAY. "Finishing touches such as hardware, landscaping and staging really get me excited as you get to see the house finally come together."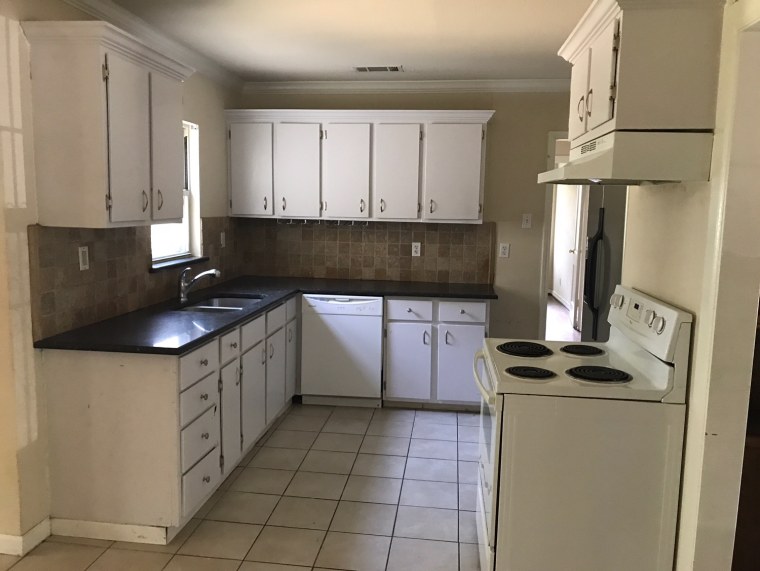 She also notes that a fresh coat of paint can make a major difference and loves to use a bright white for a timeless and clean look.
Her favorite room for this project in particular was the kitchen, which she transitioned into an open-concept floor plan.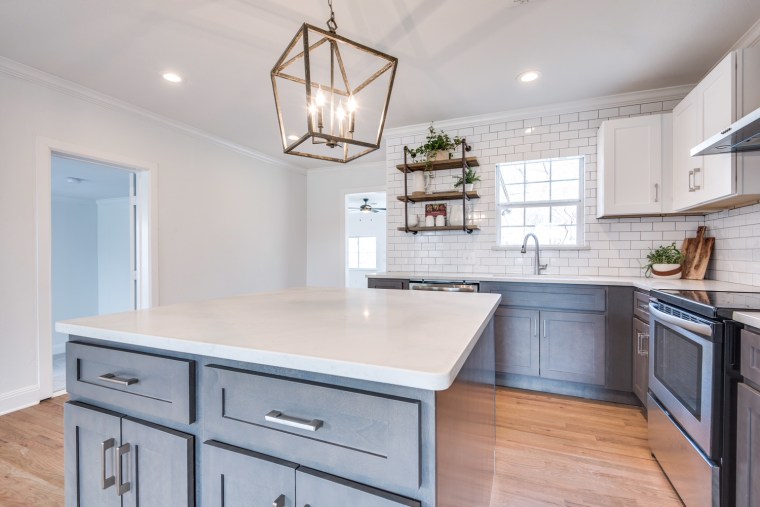 "Now you can walk into the front door and be greeted by this large, gorgeous, farm-style kitchen," she said.
"By opening up the kitchen and creating a large island, as well as adding the reclaimed wood floating shelves, it seemed like a space (where) everyone would gather and enjoy. The house came together so perfectly! It is the perfect mix between farmhouse and modern. It's bright, fresh and clean."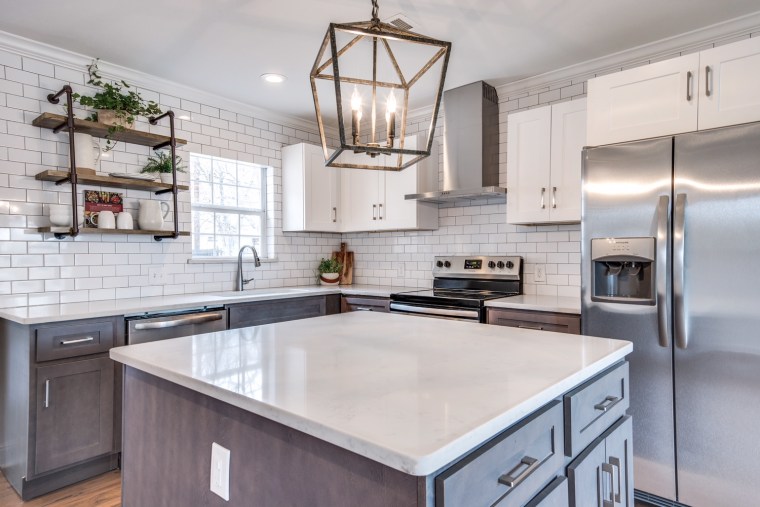 The master bedroom, however, wasn't quite as fun to remodel.
"I struggled the most with the master bedroom. The space was small and there wasn't a ton of wiggle room there," she said. "By adding the extra recess lighting, the barn door opening to the master bath and by opening up closet space, we were able to make this room feel bigger and more welcoming."
With so many successful products under their belts, there's chatter around the internet that Jordan and Jojo might just be the next Chip and Joanna Gaines (especially now that "Fixer Upper" is no more). Now that the two have a TV show together, the similarities might be even more obvious.
In just eight episodes, the two will partner up with homeowners across the country who are looking to turn their properties into thriving, short term rentals. Some of the repairs feel standard -- like fixing a broken-down garage -- but others, like a decrepit shipping container and a rundown airstream, are going to need extra expertise.
However, no matter what the project is, Fletcher's process remains the same.
"Create a budget, discuss design preferences, compromise and try not to get overwhelmed through the process," she said. "A few helpful tips to getting started is to know there are easy, quick fixes that make a big impact, like replacing hardware in your kitchen or bathrooms. You also don't need to always replace the cabinetry. A little refinishing and a fresh coat of paint go a long way."
So if "The Bachelor" mansion needs a refresh, it looks like the producers have the perfect team on call.
Catch Fletcher and Rodgers on "Cash Pad" on Thursdays at 10 p.m. EST.
This story was originally published May 16, 2018 and has been updated to include relevant information.