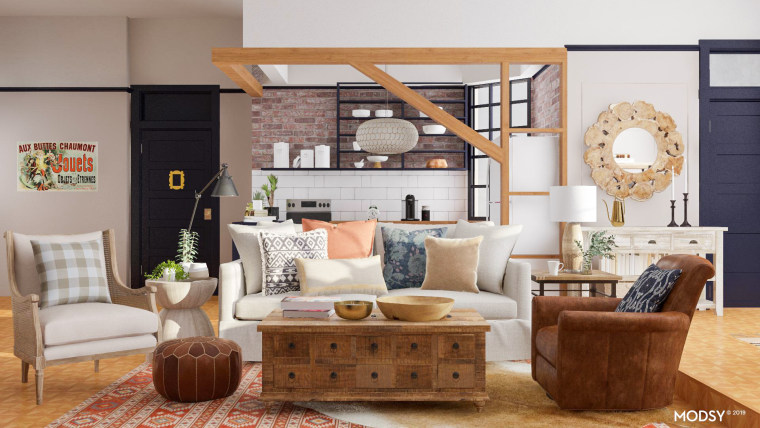 If Monica and Chandler (Matthew Perry) had stayed in the apartment instead of moving to Westchester, perhaps they would have painted over the purple walls with a neutral color and opted for a more rustic-chic look in 2019, according to Modsy.
In the reimagined space, dark blue accents give a pop of color and a more modern feel while there's still some nostalgic items, like the peephole frame on the door and the "Jouets" print.
Rachel Green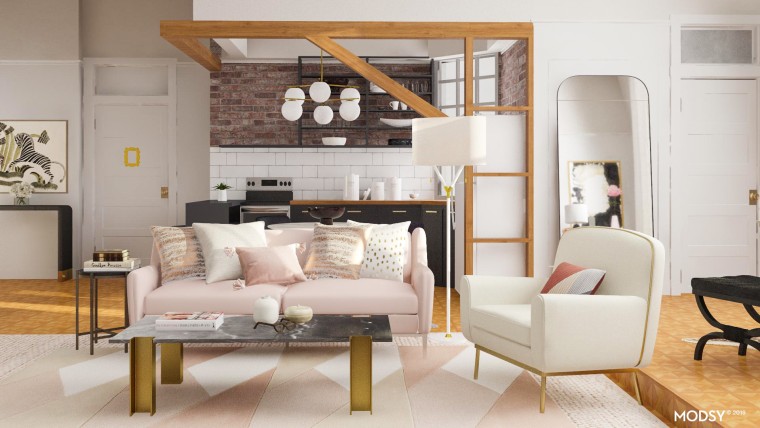 If fashionista Rachel (Jennifer Aniston) had taken over the apartment after Monica and Chandler moved out, Modsy predicted she'd pair all things glamorous with simple and clean styling.
"In 2019, Rachel would gravitate toward trends like knockout millennial pink, plush velvet and marble," said Alessandra Wood, Modsy's vice president of style. "Her version of the apartment would be a sophisticated place for the gang to gather, drink wine and reminisce about the old days."
Joey Tribbiani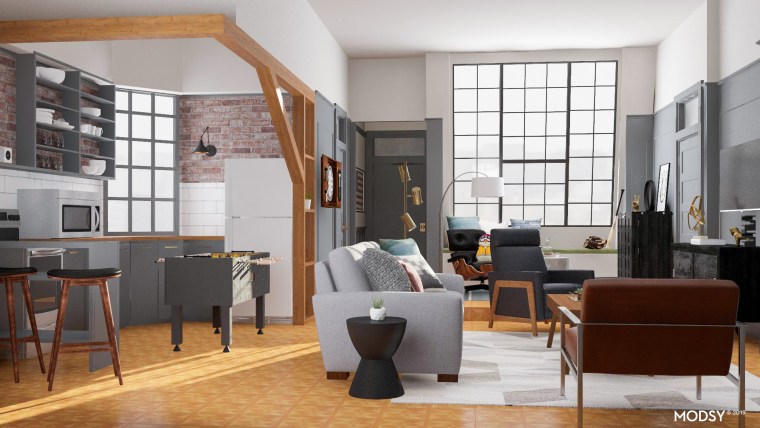 To create the perfect bachelor pad for Joey (Matt LeBlanc), Modsy decorated the apartment in a style they call "atomic industrial." You'll find a good mix of wood, metals and leather along with some nostalgic pieces, like the foosball table, dartboard and his stuffed penguin, Hugsy.
"Joey's 2019 apartment would be the hangout destination for the boys to watch the game or, knowing Joey, an impressive place to bring dates for a night cap," Wood said.
Ross Geller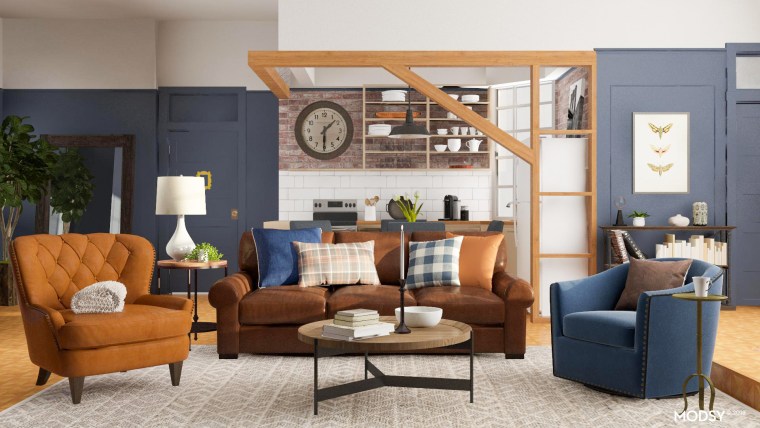 Ever the academic, Ross (David Schwimmer) would probably give the apartment a cozy library feel, the Modsy team predicted. "(We) kept the plaid, wood and leather accents from his original pad, but styled them in updated ways that felt right for our favorite paleontologist taking on the new decade," Wood said.
Phoebe Buffay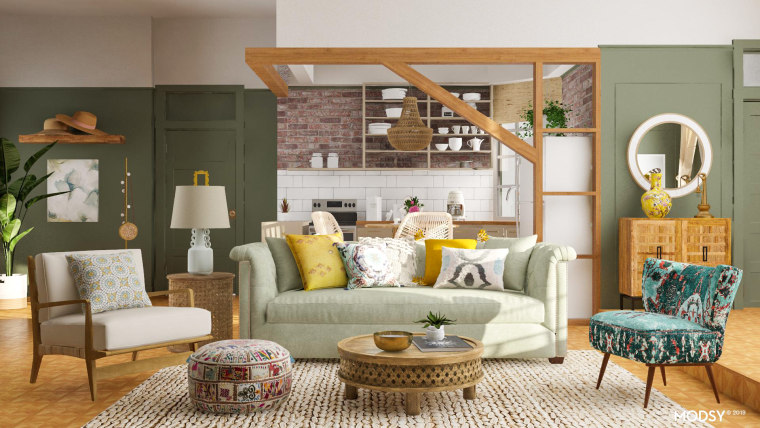 Had free-spirited Phoebe (Lisa Kudrow) taken over the apartment, it'd probably be eclectic, fun and a little wacky, Wood said. The Modsy team calls her home decor style "rustic traveler," which features nature themes mixed with vivid colors, different patterns and boho materials, like macrame, jute and rattan.
"Modsy made sure not to include any leather or fur, as Phoebe was a vegan and hated anything to do with animal byproducts," Wood noted.
Love these looks? You can shop all the styles at Modsy.com.