It may only be February, but 44-year-old Rob Adams is already in the running for the dad of the year.
There wasn't much that stood in the way of Adams and his ambitious goal to build a full-fledged "fairy forest" in daughter Lia's room.
The design, which took approximately 350 hours (18 months) to complete also came with a hefty price tag — $4,200. But money was no match to the priceless reaction from the 6-year-old.
"When she looked at the lights on and saw the foliage, she put her arms around me and said thank you," Adams told TODAY. "That's a feeling I'll never forget."
The fairy forest includes a hollowed out area for reading, handmade branches, magical fairy windows, a birds nest and butterflies.
So where did it all start? Adams had been brainstorming ideas for little Lia's room with wife Nicole, and wanted to design something much different than their son's "undersea world" bedroom. They decided on "fairy forest," and Adams got to work.
The father, who is an environment artist that builds virtual fantasy worlds for the "Destiny" video games, describes himself as having an "overactive imagination."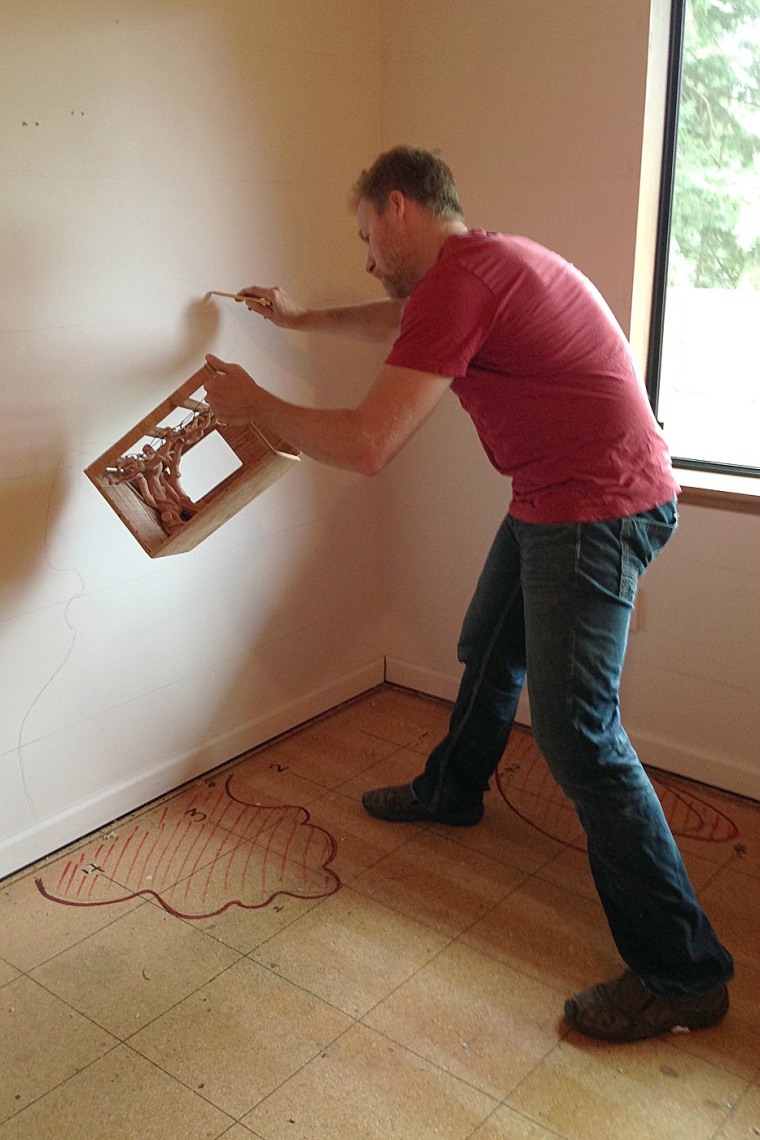 "I definitely leaned on my experience and eye for what I do in the game industry while designing her room, but the realities of physical materials like metal and concrete were a lot more difficult than I expected," Adams said.
Lia even had a hand in helping to design the tree. Through the process, she was vocal about things she liked, and others that could be improved. See the full how-to post on Imgur here.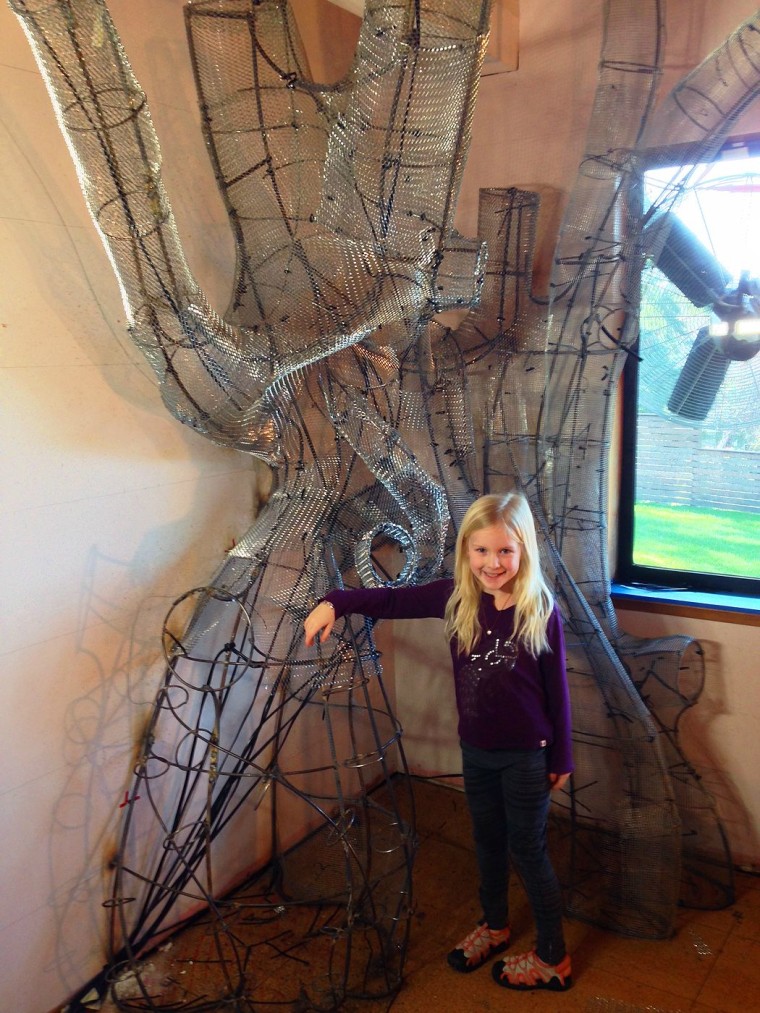 "As the tree started to take shape, she'd walk in to check out the progress, sometimes offering her advice, like carpeting the top level."
As expected, the hours and days did get long at times. But Adams remained positive and reminded himself of the invaluable time he was getting to spend with Lia.
"I had no idea how long this was going to take, and there were a bunch of times where I felt like giving up, especially if I had a day where things weren't going well."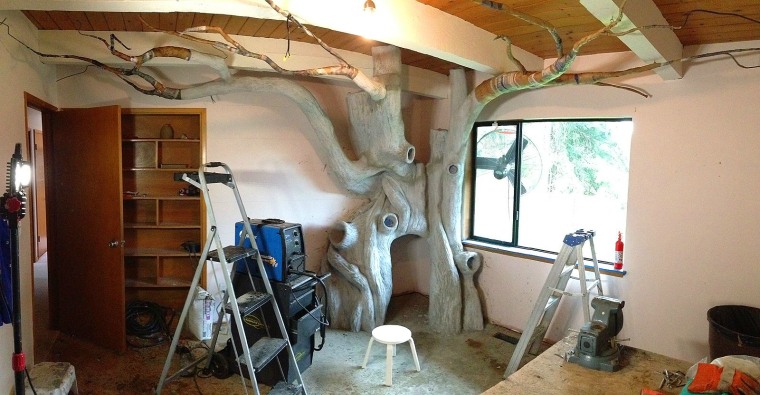 Lia loves the transformation, and often sits in the tree to read her books. The tree, which also has a sound machine equipped with chirping birds, has become her go-to hangout spot.
"This time of year, there's not especially nice places for a little girl to sit and hang out with a book. Her room captures a lot of that forest magic, without the hassle of rain or spiders."
Beyond the practical advantages of the fairy forest, Adams really learned to value the time he was getting to spend with Lia.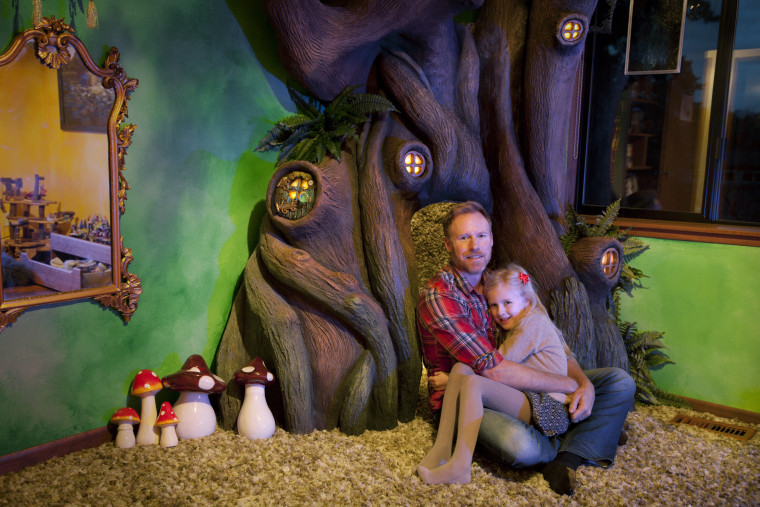 "I hope there's at least a few parents out there who see this and get inspired to take on an ambitious project for their kids. That said, one thing I learned while busy working on her room is that kids love the time you spend doing stuff with them just as much as getting cool things built for them."