This Greyhound bus was transformed into a home on wheels — and it will blow your mind.
At 30-years-old, Jessie Lipskin loved the idea of sustainable living, but wasn't so keen on the idea of settling down. After looking into tiny homes, she came across something a tad more creative: a 1966 GMC San Francisco Bay bus.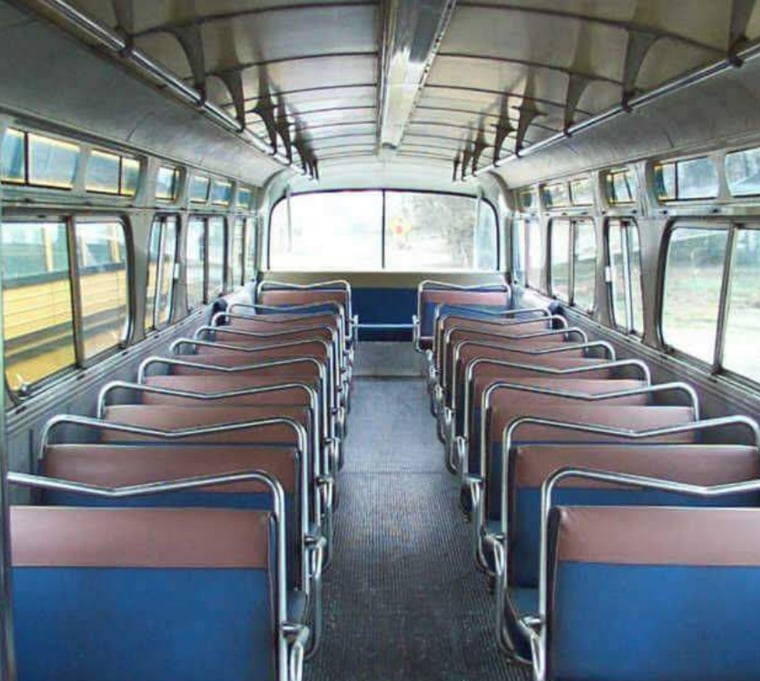 "I was really interested to see more lifestyles — living outdoors more and consuming less — and I stumbled on earthships, which are these sustainable structures," Lipskin told TODAY Home. "It was very interesting to me ... it led me to tiny homes and something on wheels was a priority so I could travel."
Lipskin started looking around online, when she found a retro bus and knew she had to have it. She purchased it in February 2015.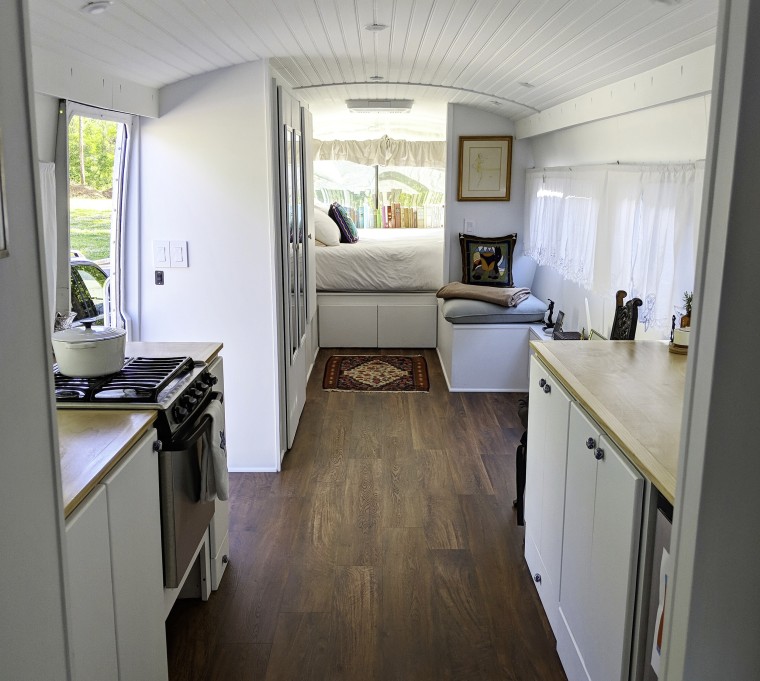 "I sent two of my friends out to drive it back [from Perris, California]," Lipskin told TODAY. "I was actually studying to take my driver's test because I grew up in Manhattan."
While she's now legally allowed to drive the bus, Lipskin said she doesn't drive it very often due to its size and the difficulty in finding parking. That said, she's definitely taken the time and money — $125,000 to be exact — to transform the space. She completed the renovations in January 2018.
"I took some breaks to save up more money because it did cost quite a lot," said Lipskin. "And I had to take some breaks to find the right people — woodworkers and plumbers — cause some people only work on homes."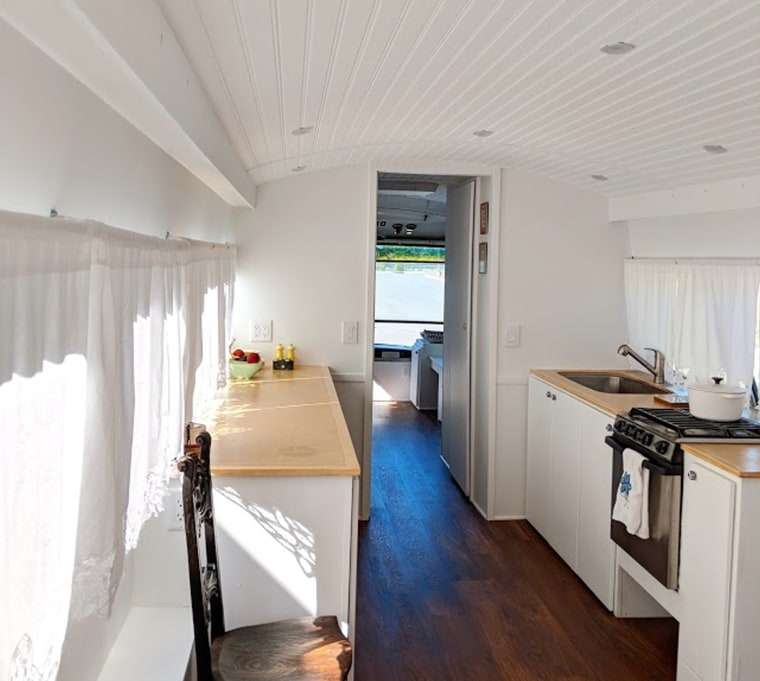 But Lipskin has enjoyed the renovation process, and she even found some cool keepsakes in the process of completely gutting the bus.
"I found the schedule for a Greyhound bus in the late '70s," said Lipskin. "And the original seats I was able to sell to someone who was opening a train car restaurant."
She's also filled the space with sentimental objects, including plates passed down from her grandmother and old black-and-white photos from her grandparents' wedding day — fully transforming the former bus into a home.
Lipskin works remotely in finance as a project manager, which allows her to travel as much as she wants. The bus is currently parked in Asbury Park, New Jersey, in order "to be by the beach for the summer."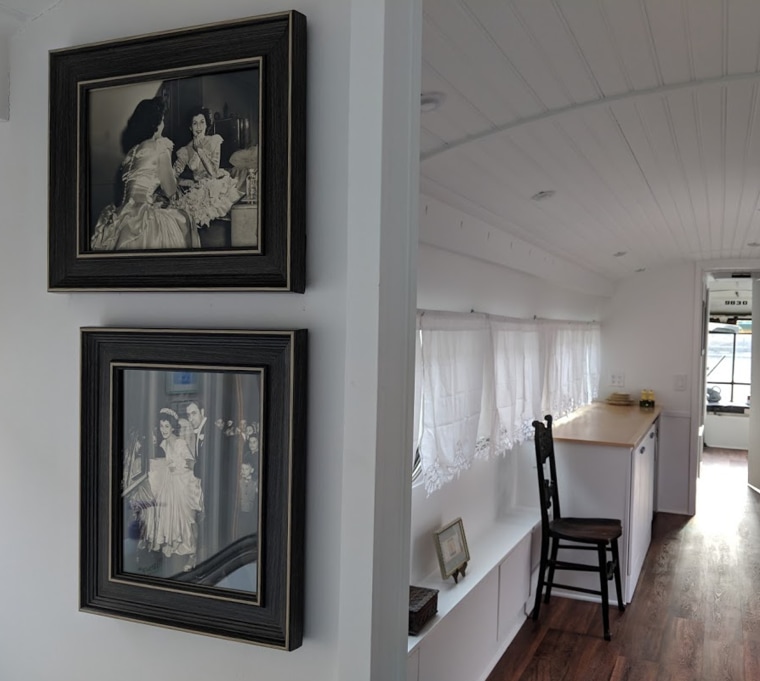 She has plans to travel internationally, so she's posted the bus for sale on Craigslist for $149,000. While Lipskin's not sure where she'll live when she returns to the U.S., she wants to live in a space that is similarly small and sustainable.
"I learned so much about living sustainably and I'll definitely take those experiences with me as I move forward," said Lipskin. "I like the idea of living small where you can be outside — it pushes you to do more, which I really loved about the experience."