Think you and your partner could share a 120-square-foot space? What if we added a pet? This couple did, and while it was hard, they said the experience was invigorating.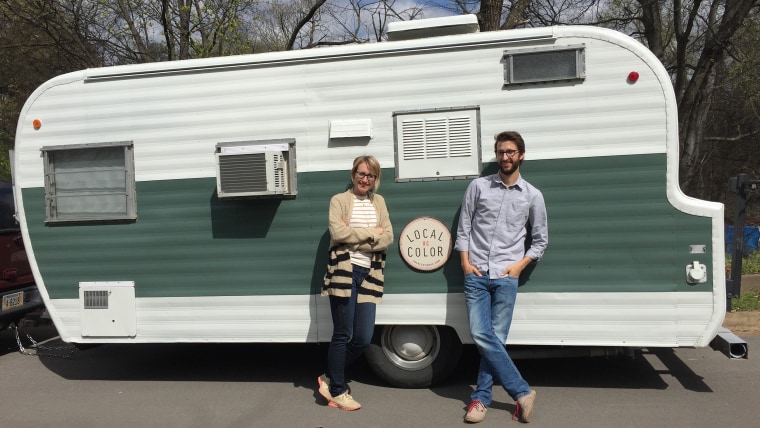 Mel Dohmen and Carson Vaughan were happily living in Lincoln, Nebraska, but felt ready for a change. Vaughan, a freelance writer, explains on their blog that Dohmen said one day, "Let's buy a camper, and you can write from the road."
"I didn't know how to respond, so I didn't," he said. "We'd talked about it before, renovating an old trailer, traveling more, but it was always hypothetical." But Dohmen reminded him that they were still young without kids or a mortgage. This was the time to take the chance.
The couple bought a 1968 FAN travel trailer they found on Craigslist for $1,300, then spent almost every weekend renovating it for a year. With the help of Vaughan's dad, who is a carpenter, they rebuilt everything from plumbing and electric wiring to custom cabinetry and flooring.
"Carson swapped out all the old plumbing and propane lines, installed a new water pump and heater and enhanced the exterior," Dohmen told TODAY Home. "We really wanted to customize the trailer for our year on the road, so we spent extra time creating DIY wall sconces out of plumbing pipe, building a floor cabinet for extra storage and adding a lot of personal touches such as wallpaper, paint, concrete countertops and custom knobs and finishes on cabinets."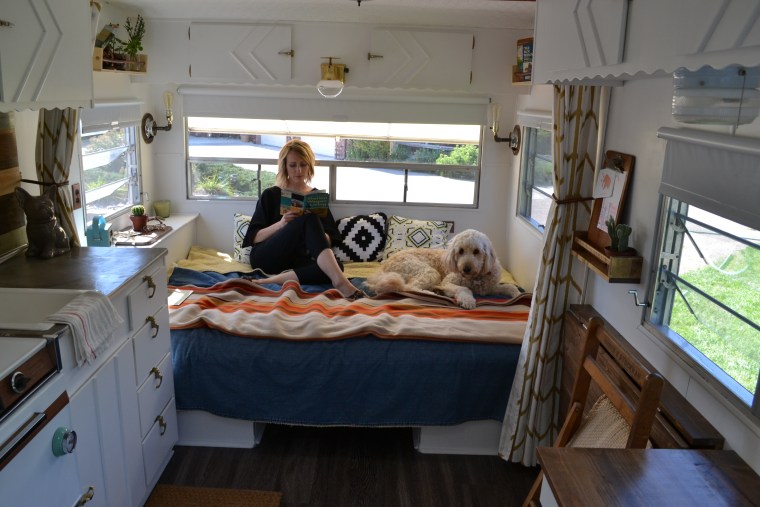 They also added a folding desk that is attached to the wall, storage above windows and roller shades to control lighting.
The total cost for home improvement supplies, new appliances and all the décor for inside the trailer added up to $3,500.
Once they were done, they hit the road with the trailer they lovingly named Elsie. The name is a play on what they call their blog, Local Color, which shortens to LC. "Since our trailer is almost 50 years old, we decided Elsie was the perfect name," Dohmen said.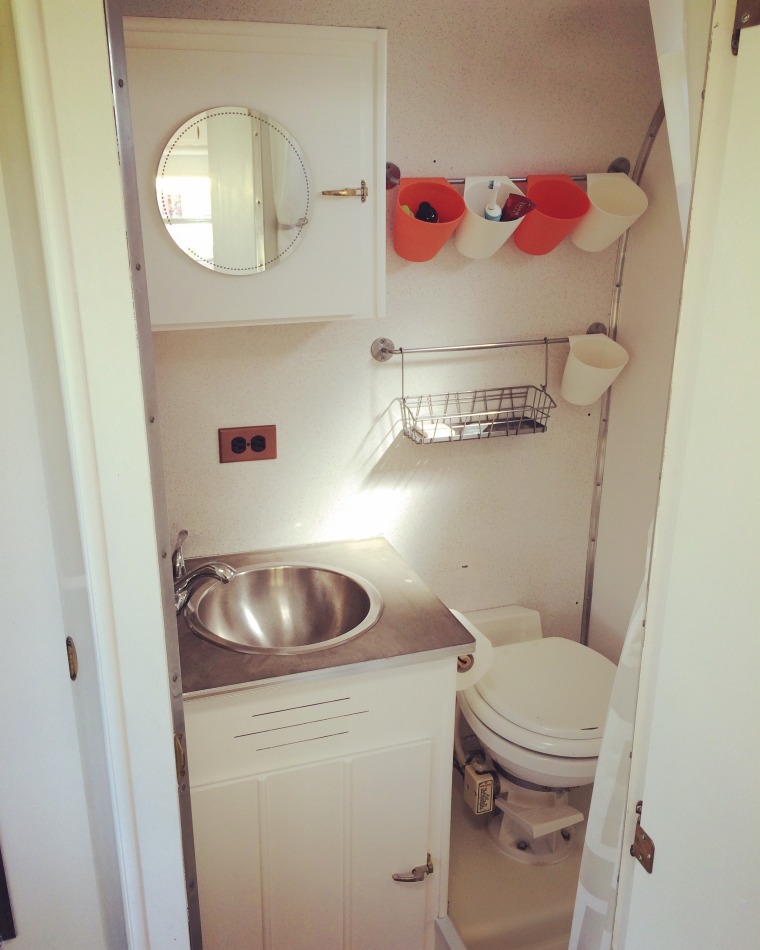 The two traveled the country along with their goldendoodle, Costello, spending roughly a week in each state before moving on the to the next. "There was always something new to explore together, which made the year feel like it flew by," she said. "Even when the days were hard, you could always count on hitting the reset button in a new place in a matter of days."
Obsessed with tiny homes? We are, too. See inside some of our favorites from across the country.
Mel and Carson's advice to other couple's who want to spend a year on the road? Don't overthink it. "People are usually surprised by how little we planned before we left. Of course, we prepped the trailer and did a few practice camping trips. But in terms of route and actual logistics, we kept it pretty open-ended. Sometimes, when you're making a big life change like this, the first step is just taking the leap and trusting [that] you'll figure out the rest."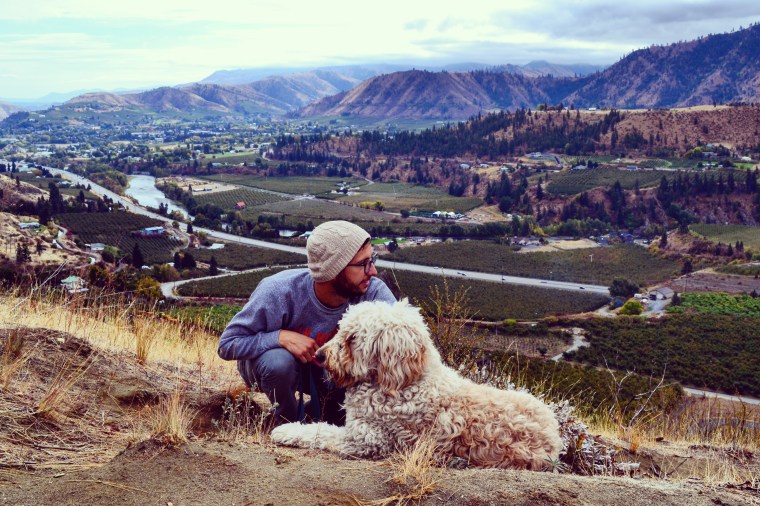 The couple finished its year-long road trip over Christmas but plan to keep the trailer and use it as much as possible. You can follow their adventures on their blog.
RELATED: