When Allison Stearns and her fiancé Jovito Pagkalinawan purchased their first home, a brick row house in Brooklyn, they knew they were in for some hard work.
The home was more than a century old, and it was in need of some serious TLC. Using a contractor they found on Sweeten, a New York City-based site that finds the best local design and construction experts for major renovations, they got started.
With a small budget, here's how they tackled the 1910 home's bathroom.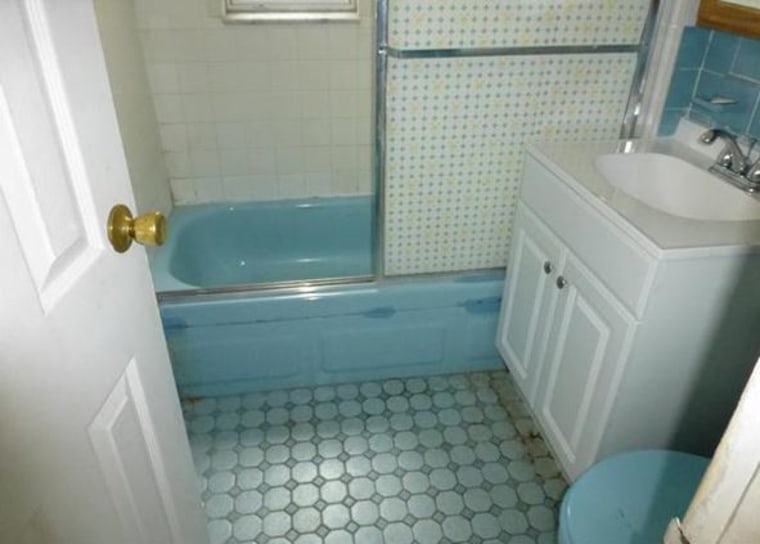 It appeared the home's previous owners had a thing for a certain hue.
"The bathroom was very blue," Stearns wrote. "Blue tub, blue toilet, blue tile." She explained that the room had last been seriously renovated in the 1950s, and everything looked badly worn.
It was also tiny — measuring in at just about 36 square feet — but the renovation budget wouldn't allow them to increase the room's size or reroute its plumbing more efficiently.
"So our goal was to increase the feeling of space while making it as pretty and useable as possible," Stearns wrote.
Stylistically, the goal was to create a bathroom that looked like it could have been original to the home, so they picked pieces with a vintage feel.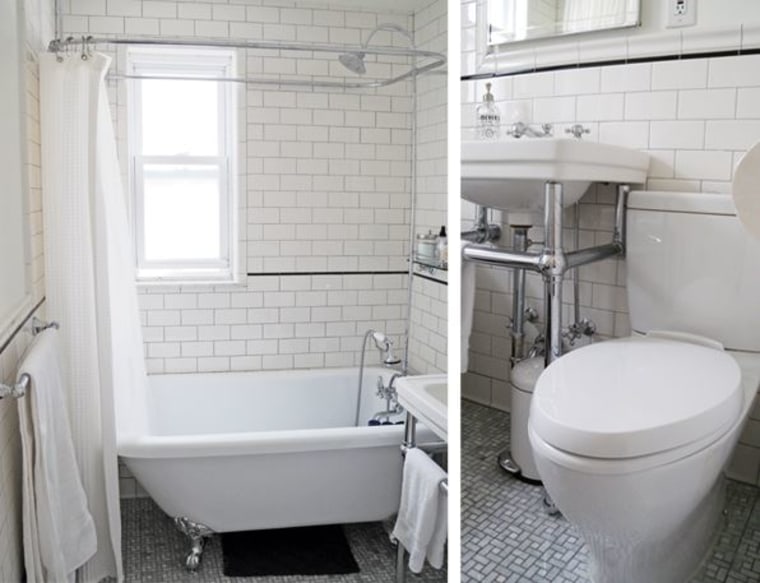 To increase the space — or at least the sense of it — they replaced the existing door with a pocket door, and they selected a toilet with a narrow tank and small footprint. A console sink and clawfoot tub kept the room airy, and kept the floor space feeling tidy. While the tile came from Lowes, the couple was able to find several of the bathroom materials through second-hand sources.
The pair lived in the home during construction. And despite typical setbacks like snow days and other surprises, tackling such a big project in a historic house came with its treasures along the way — including finding pieces of newspaper from 1943 covering President Roosevelt stuck inside the bathroom walls!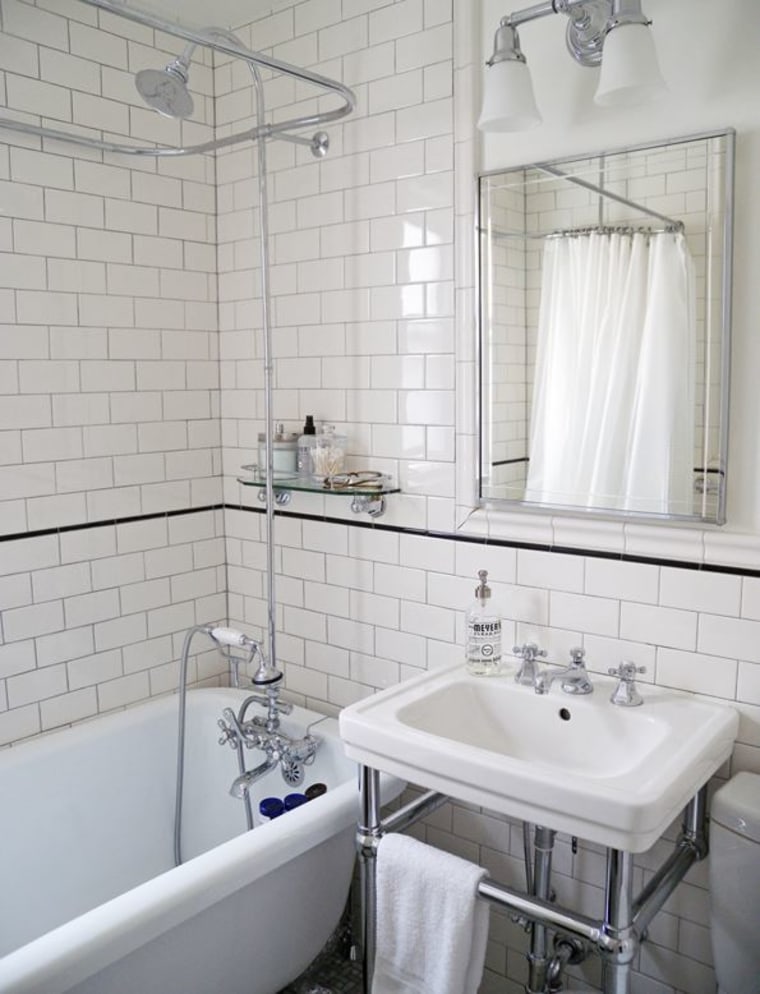 "We've really been enjoying our new space since the renovation has finished up," Stearns wrote.
Alesandra Dubin is a Los Angeles-based writer and the founder of the lifestyle blog Homebody in Motion. Follow her on Facebook, Instagram, Google+ and Twitter.