As Ella ODonnell battles cancer, she's now able to come home to a peaceful refuge created especially for her.
The 10-year-old was diagnosed with brain cancer in January, and while she undergoes treatment, the non-profit organization Blueprints of Love wanted to help make the process a little bit easier (and a little bit more beautiful) with a bedroom makeover.
"It doesn't even look like my room," Ella said in a YouTube video of the makeover. "If I was in someone else's house, I would be jealous."
Blueprints of Love decorates rooms for kids battling life-threatening illnesses. In Ella's case, the organization brought together 17 volunteers from around the country to come to her home in Peabody, Massachusetts, and transform her room into her dream space.
RELATED: Princesses surprise 5-year-old girl in court to make her adoption magical
"They think so outside the box," Blueprints of Love's founder Melinda Cabanilla, 40, said about working with kids. Before Blueprints of Love starts working their magic, Cabanilla invites kids to create a Pinterest board to compile what they'd love to see in a room.
In Ella's case, she wanted ballet, elephants and the color baby blue — and that's exactly what she got. Inside her "new" room, there's the perfect shade of light blue, elephant trunks that serve as coat hooks and, her favorite part, a beautiful ballet bar.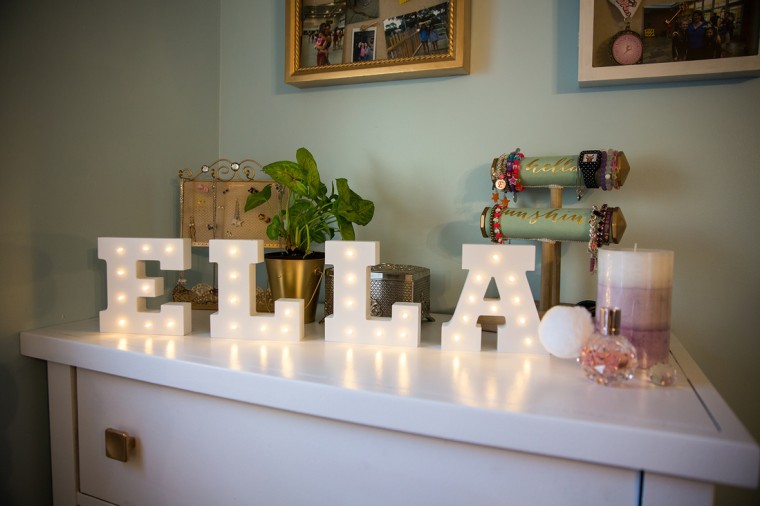 "I was really excited when I saw it," Ella told TODAY about her ballet bar. "I love it!"
Ella's mom, Erin ODonnell, 40, couldn't believe the kindness of everyone who helped transform her home.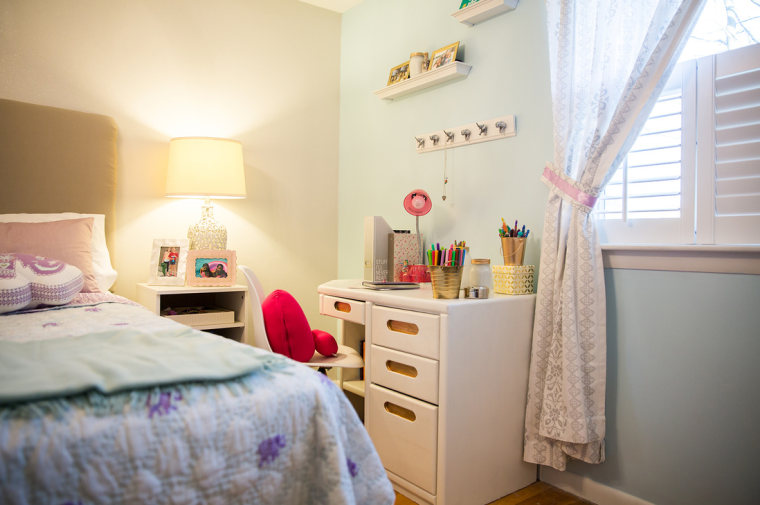 RELATED: 'It's sacred': Woman who photographs terminally ill children sees love daily
"It's just a really nice distraction," ODonnell said. Ella's cancer treatment has included surgery, radiation and chemotherapy, and the Blueprints of Love project was able to bring some relief during such a difficult time.
The best part for Ella's mother was "just to see [Ella's] face, just to see how happy she was."
Cabanilla started the organization to give families with a child battling illnesses a space to come together and feel at home.
The Masschusetts-based organization is comprised entirely of volunteers. "We find a lot of people, designers like myself, carpenters, painters, who want to give back," Cabanilla said. Payment comes in the form of very grateful kids — and that's just enough.
"The way that I feel in my heart when I'm done...is why I do what I do," Cabanilla said. "Ella squealed three times [after seeing her room]. Three times. That's what makes me feel good."
For more information on Blue Prints of Love, head to its website here.