1919 NW Blue Ridge Dr, Seattle, WA
For sale: $3,695,000

During the Great Depression, airplane tycoon William Boeing cleared 200 acres of timber from a scenic piece of Seattle and built brick mansions intended for his executives.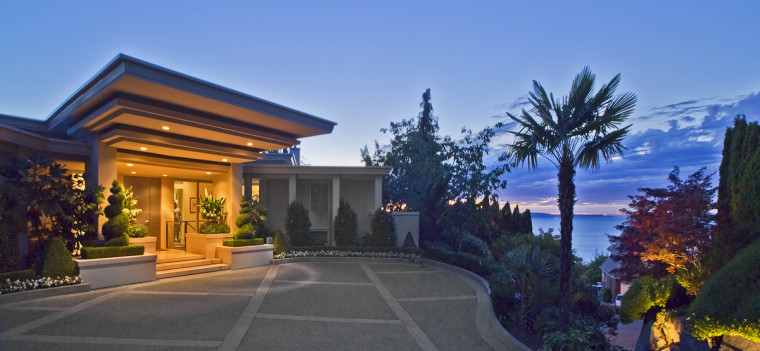 The new neighborhood, dubbed Blue Ridge, was initially unpopular and remote. Rumor has it that the first road through the neighborhood was built to give bootleggers smuggling booze in by boat a path through to the city.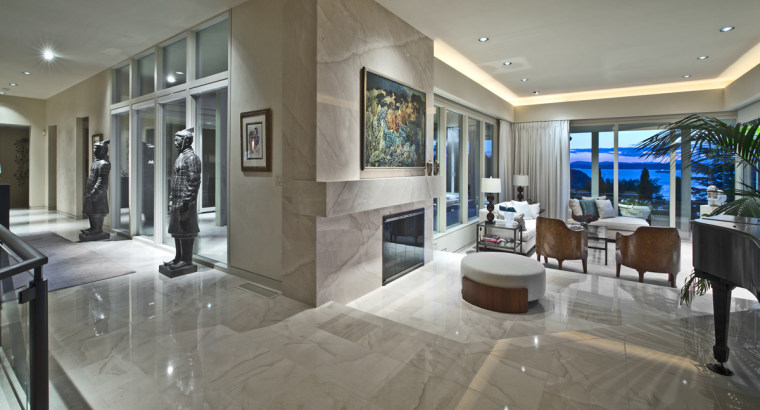 As the Great Depression waned, some Boeing executives began building homes in the neighborhood. Among the first was Donald "D.R." Drew, Boeing's financial secretary. Drew and his elegant wife built several homes, eventually settling in this modern down a gated drive. Originally, it had an indoor pool.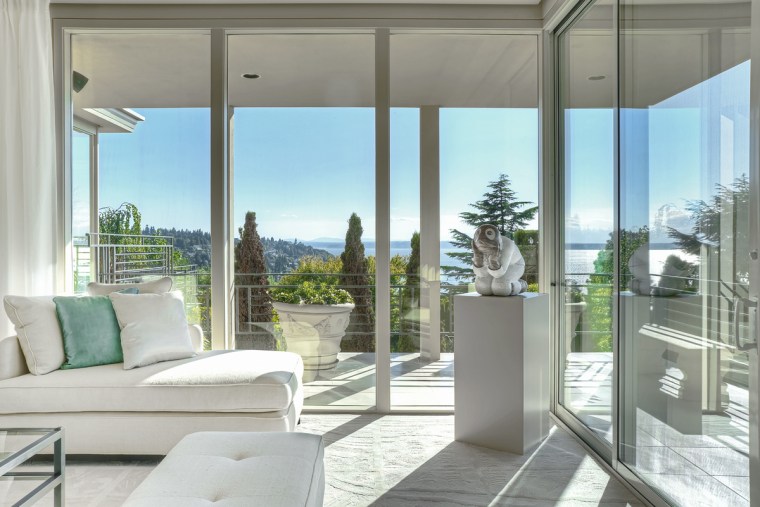 The couple was well-known in the close-knit neighborhood, especially because of a famous, frequent visitor. Bob Hope used to spend time at the house, sleeping there when he was in town and attending parties.

The Blue Ridge neighborhood is still an enclave for the very wealthy, with a clubhouse and private pool. Since Boeing built the neighborhood, it has filled in to include about 450 homes along winding streets, many with beautiful views of the Puget Sound and Olympic Mountains.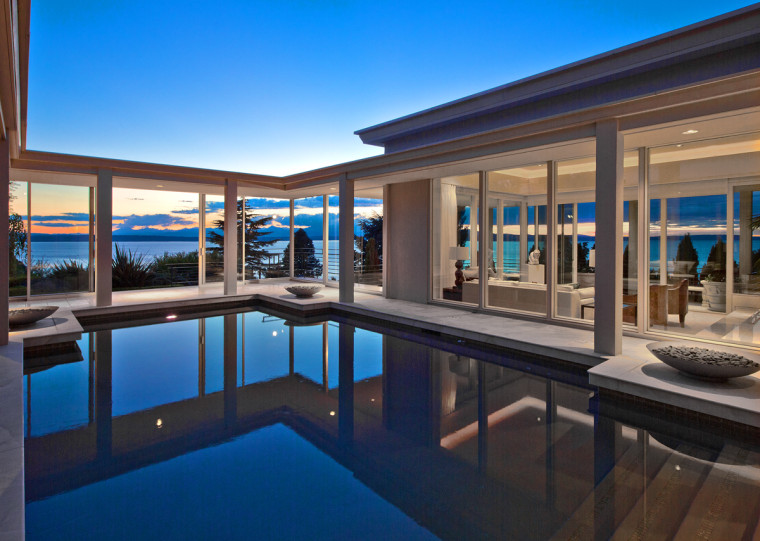 This home, which last sold in 2002 for $2 million, has changed hands several times. It has been completely redone by architect Vassos Demetriou, with a titanium front door and interiors of limestone, marble, onyx and Hawaiian Koa.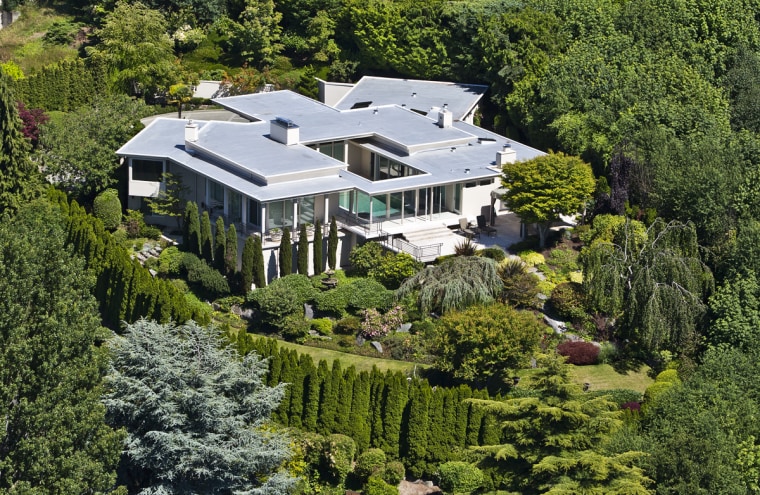 The home faces the water, with walls of windows offering a 180-degree view. Inside, the bright white home has mid-century lines, but a decidedly contemporary feel.

Tere Foster and Moya Skillman hold the listing for Windermere Real Estate.
Related: 
Emily Heffter, a reporter and writer for Zillow Blog, covers celebrity real estate, unusual properties, and other real estate topics. Read more of her work here.