Scott Disick just built a playhouse that childhood dreams are made of.
On the latest episode of "Flip It Like Disick," an E! series that follows the reality star as he flips houses, the 36-year-old unveiled his elaborate masterpiece. Our big question is, when can we move in?
The father of three said he first got the idea for the playhouse after seeing a photo of a "really cool structure" in a magazine.
"One of the things that drew me to this hotel in Baja (Mexico) was all the different woods that were being used in one. I want to basically do the same thing in this playhouse in the backyard," Disick explained in the episode.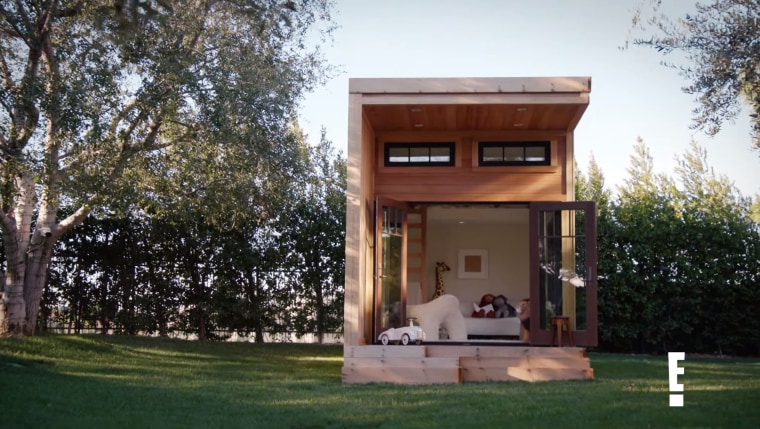 But before building the impressive playhouse in ex-wife Kourtney Kardashian's backyard, Disick had to get the 40-year-old's permission first.
"So, I'm here for a little bit of business," Disick said as he approached Kardashian with the idea. "I wanted to build the kids this guest house."
"Guest house?" Kardashian replied.
"No, like a guest house for the kids," Disick said. "Like, a treehouse, but more luxurious. But, cool (and) modern with nice fixtures and hardwood floors."
Though she initially had her reservations, the reality star eventually agreed. Later in the episode, Disick walks Kardashian around the work in progress, and she doesn't seem sold yet. She even asks, "Is this going to fall?"
But Disick quickly reassures her, and explains the design plans a bit more.
"We're going to build a loft starting from here and they'll have a crawl space," he said.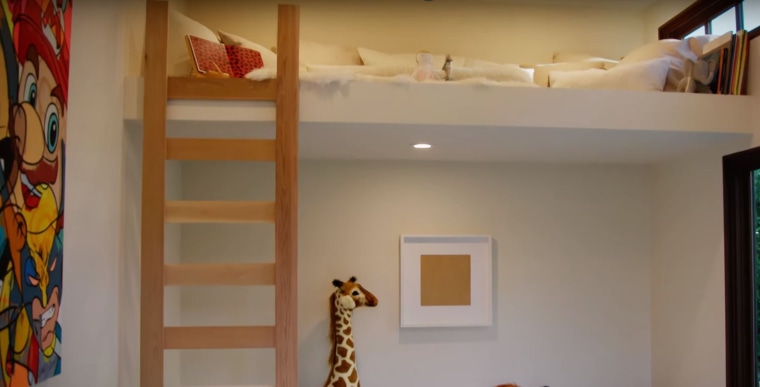 Disick consulted sons Mason, 9, and Reign, 4, while designing the space, and Reign even selected the same type of wood his dad initially wanted for the playhouse's exterior.
"I mean, like father, like son. Reign picks out the Ipe," he said. "Must be in the family having good taste."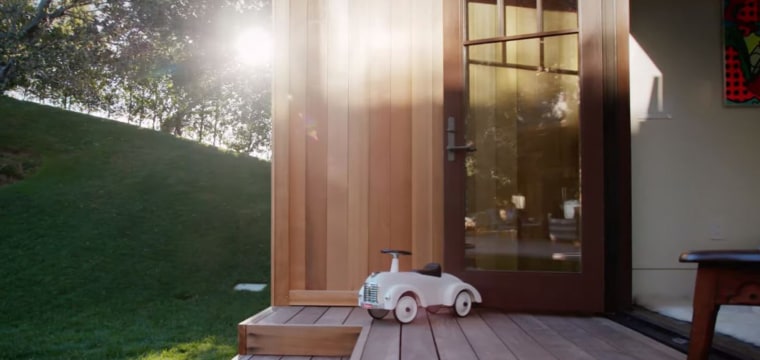 When all was said and done, Disick unveiled his masterpiece to Mason and daughter Penelope, 7. Mason's reaction? "It's lit." Penelope got a bit silly, responding, "My tongue touches my nose."
The posh space comes complete with a loft, couch, recessed lighting and plenty of stuffed animals.
"I couldn't be happier with the kids' playhouse. I mean, everything came out great," Disick said.
E! told TODAY Home exclusively that the playhouse is equipped with air conditioning, televisions and gaming consoles. The design team also used a clear (no knots) cedar siding to cover the house.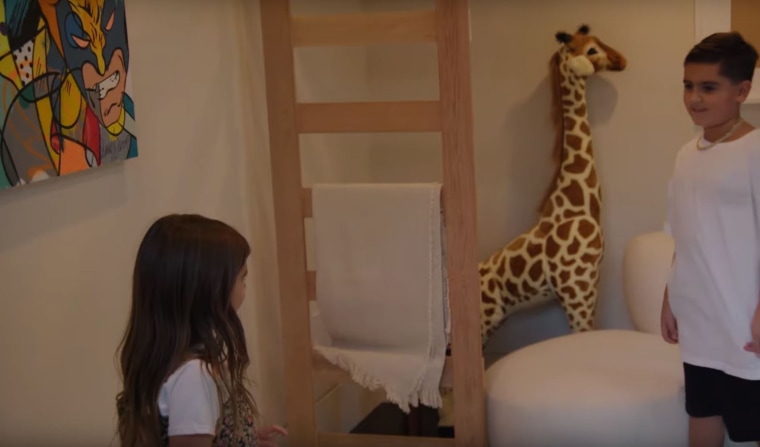 The father of three also reflected on his parenthood journey, saying he's thrilled he was able to organize this project for them.
"You know, I never thought I would have kids at such an early age. But I did, and it was really, really, really difficult at first," he said. "I did not know how to be a dad, how to take care of kids, and how to be there for them. And I feel pretty confident that I'm able to now, and it's great."
Based on their responses in this video, it looks like his kids agree!