Your Super Bowl party this weekend doesn't need to feel like a mad dash to the end zone!
Entertaining expert Maureen Petrosky stopped by Studio 1A Thursday to share great ideas that are sure to score big with your guests this Sunday.
Turf table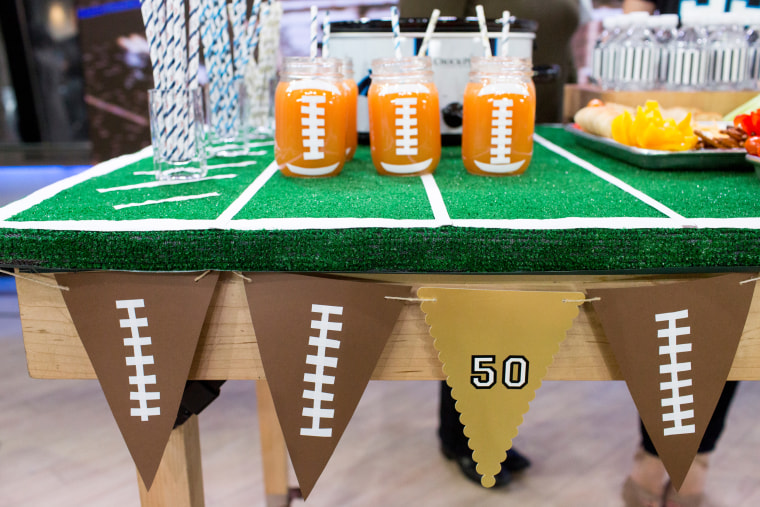 Give your food table a football field makeover by placing a plastic or cloth green table cloth on it to resemble turf. You can even create field markers using white painters tape and number stickers.
Kid-friendly cheese board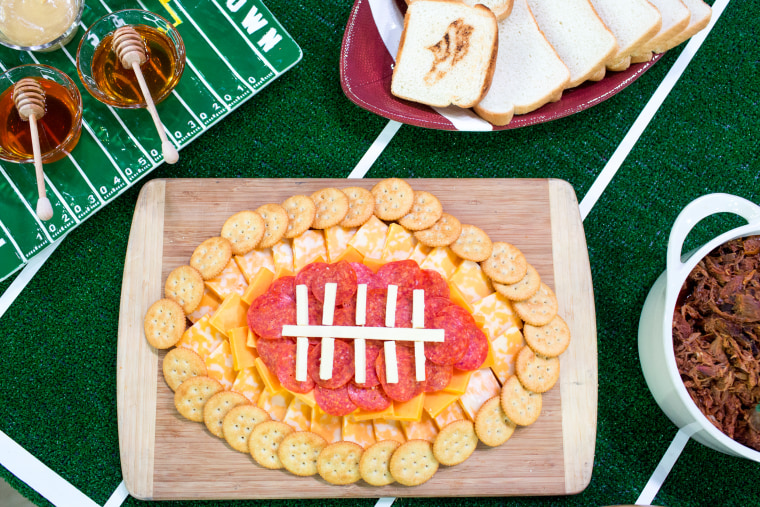 Make your life easier by serving appetizers kids can make themselves, like cheese and crackers. Use a wheel or block of your favorite cheese and cut it out in the shape of a football for some theme fun.
Stadium seven-layer dip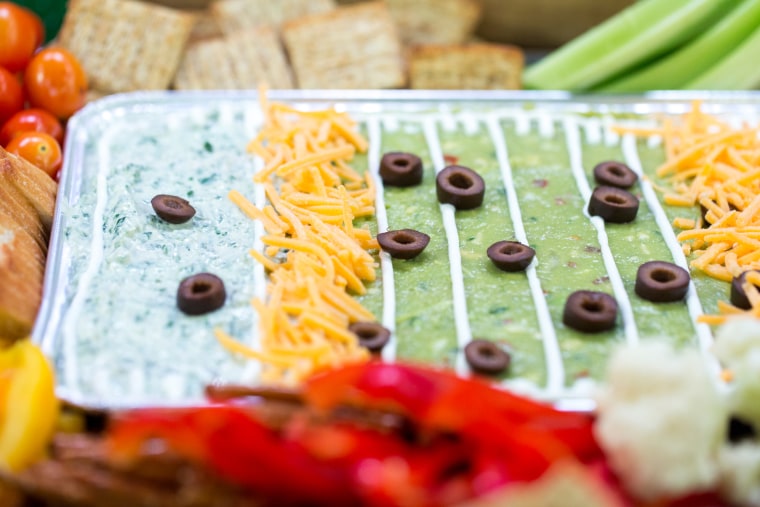 Here's the ultimate dish for those who love chips and dip. Simply create sections with guacamole, spinach dip, lettuce and tomato, cheese dip (or your favorites), and create the yard lines and end zone using sour cream. Serve with a tray of your favorite veggies and chips.
Pig skin popcorn
Want to serve popcorn for the big game? It's all about presentation. Get some brown paper to put the popcorn in. Take a sheet of the paper and roll it into a cone and glue. Then just draw on the laces with a white paint pen..and you're done! Serve a bunch together for a fun popcorn bar.
Fudgy football brownies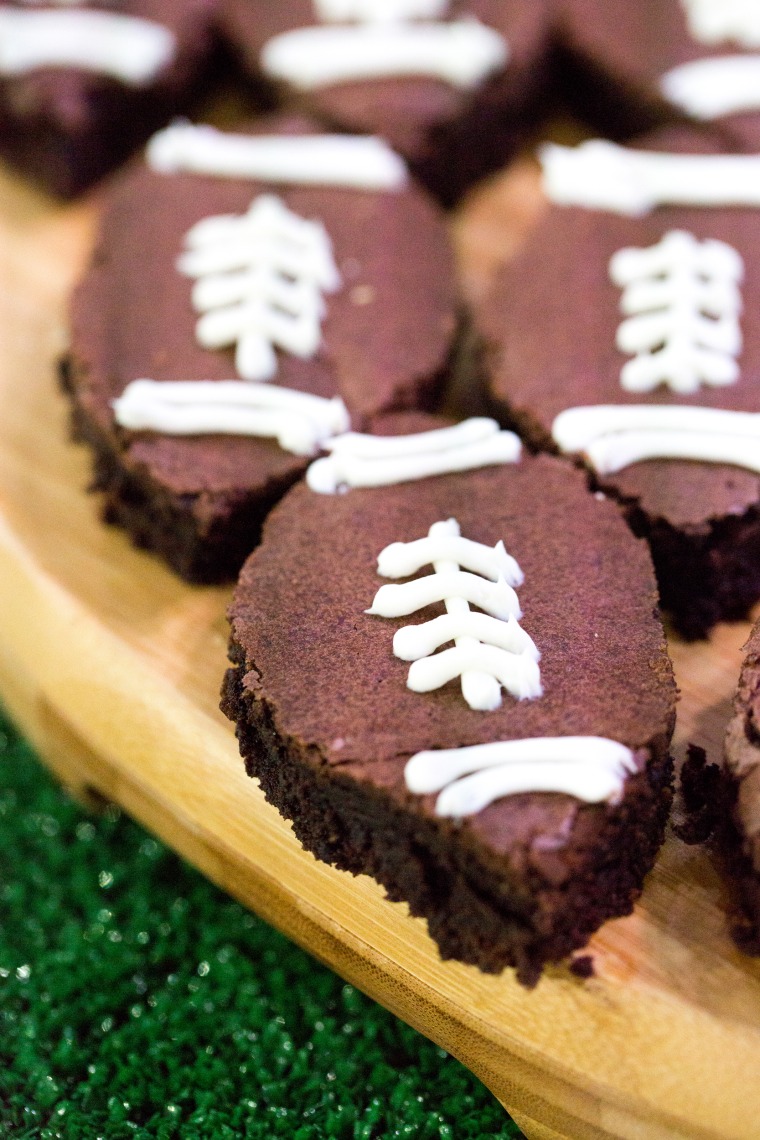 There can't be enough sweets at a Super Bowl party, and there can't be enough football-shaped foods, either. Take a pan of brownies and use a cookie cutter or small paring knife to cut servings into a football shape. Use store-bought vanilla icing and a piping bag (or small Ziploc bag) to make the lines of a football.
Ice cream sandwich footballs
It doesn't need to be summer to indulge in ice cream. Turn a plain rectangular ice cream sandwich into a football by decorating them with store-bought vanilla icing and a piping bag. Just add lines for the laces!
Game-winning presentation
Everyone has their mom or grandma's chili recipe, so we won't give you another. But how you present it for the big game is essential for entertaining. Make mom proud! Serve up your chili in football field-patterned bowls from your local party store.
Caroline Crocktail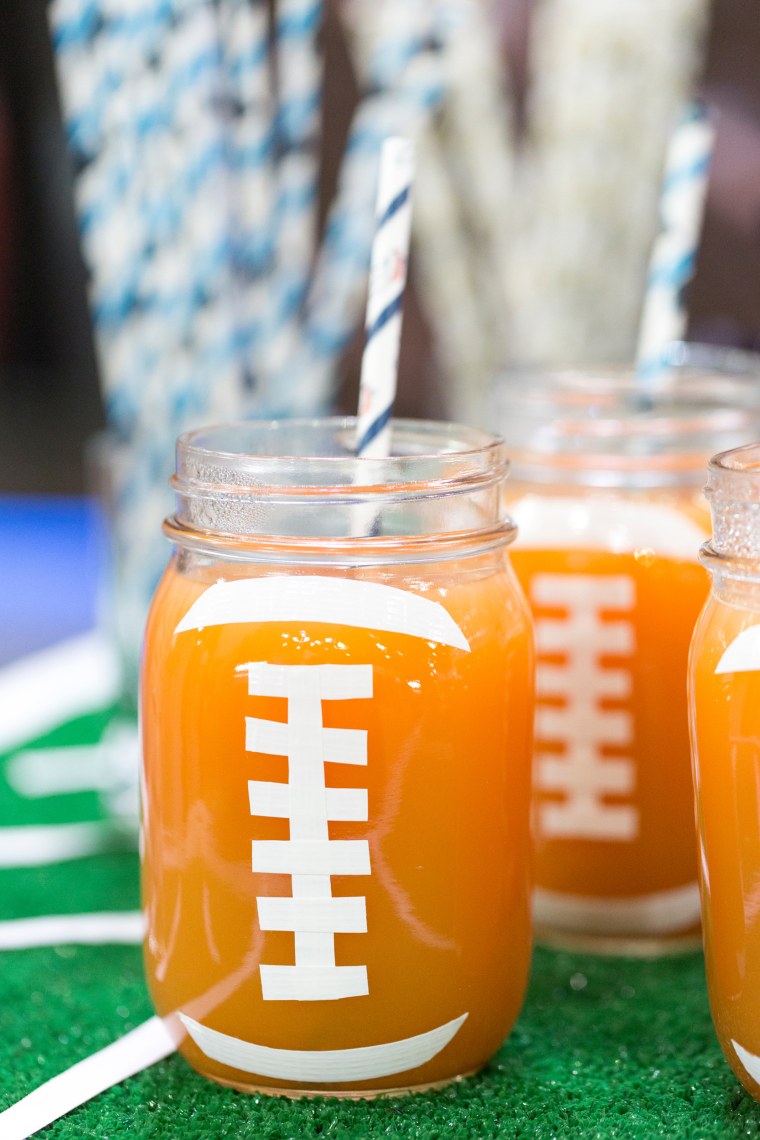 Super Bowl parties are typically family parties, so here's a great drink that's not alcoholic. The best part: You can use your slow cooker to create this tasty drink.
Use Mason jars to serve your drinks because they can handle the heat of a warm drink without breaking.
Don't forget the H20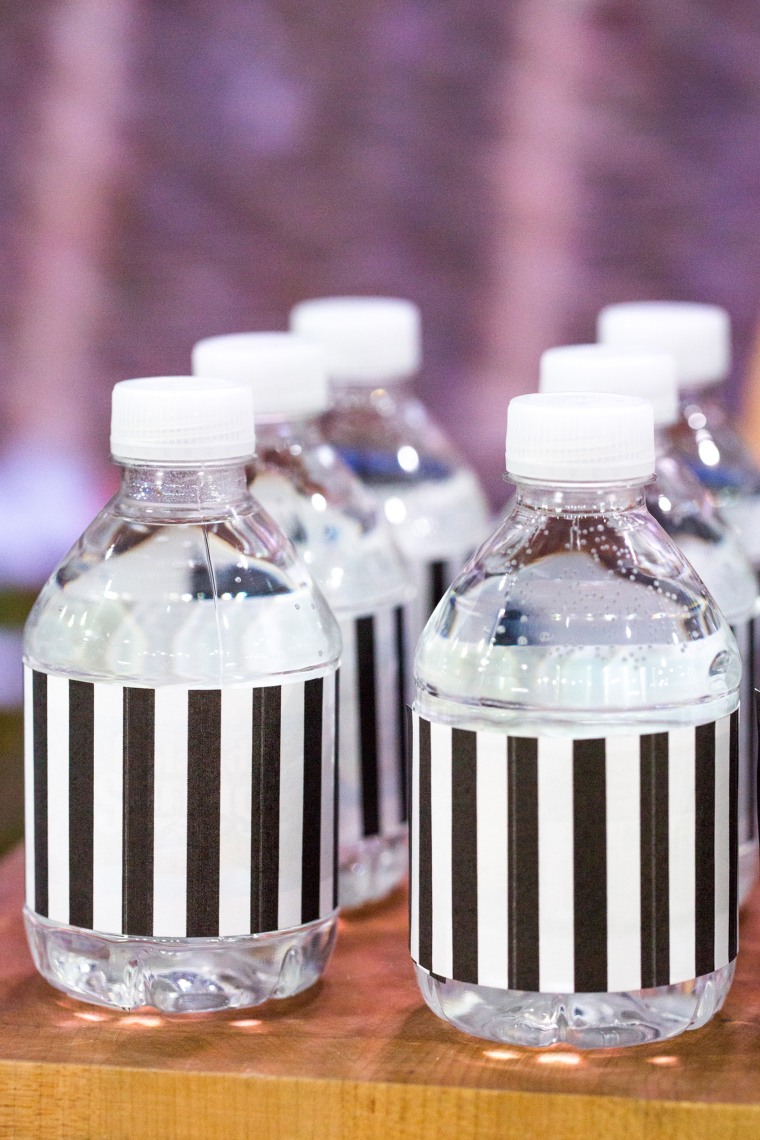 This may seem obvious, but let us give you a helpful reminder to have lots of water at your party. Go ahead and set water bottles out ahead of time and it will be one less thing for you to worry about getting for your guests.
Games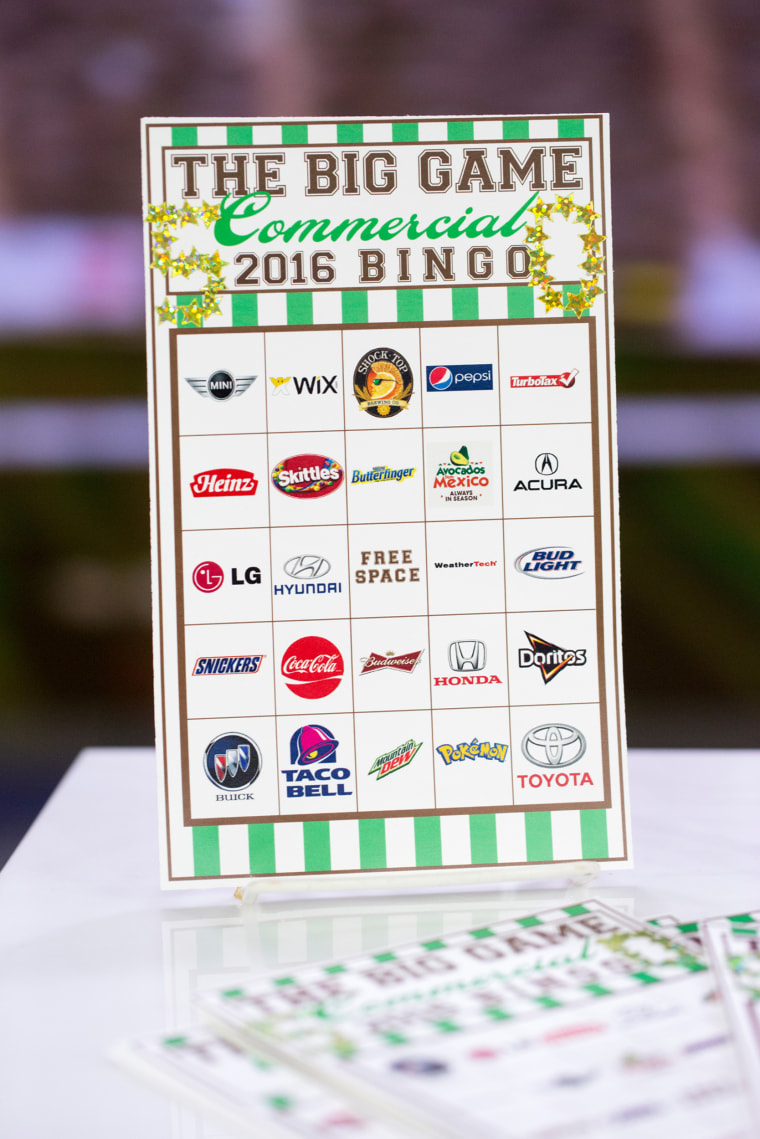 There's no need to spend a lot of money for some halftime entertainment. Many of your guests will be gathering in front of the TV to watch for commercials, so make it into a game! Download commercial Bingo cards, such as these, and wait for a winner!