"Creepy!" my kids yelled when I called them in to check it out. But I guess that's the point.
Prepare yourselves for skull-shaped fireplace logs: Eerie fireproof, lifelike props you can use in a gas or wood fireplace, campfire or fire pit.
If you're looking to win the Halloween decoration game this year, look no further.
Myard Fireproof Skull Fireplace Log in Brown, $49, Amazon
I tried one in my fireplace, and they are as easy to use as they are spooky. Just place it on top of regular gas or wood fireplace logs, then light the fireplace or campfire as normal. But, make sure your fireplace is vented, as the company notes.
The jaw comes separate from the rest of the "skull," so that you can position it however you'd like.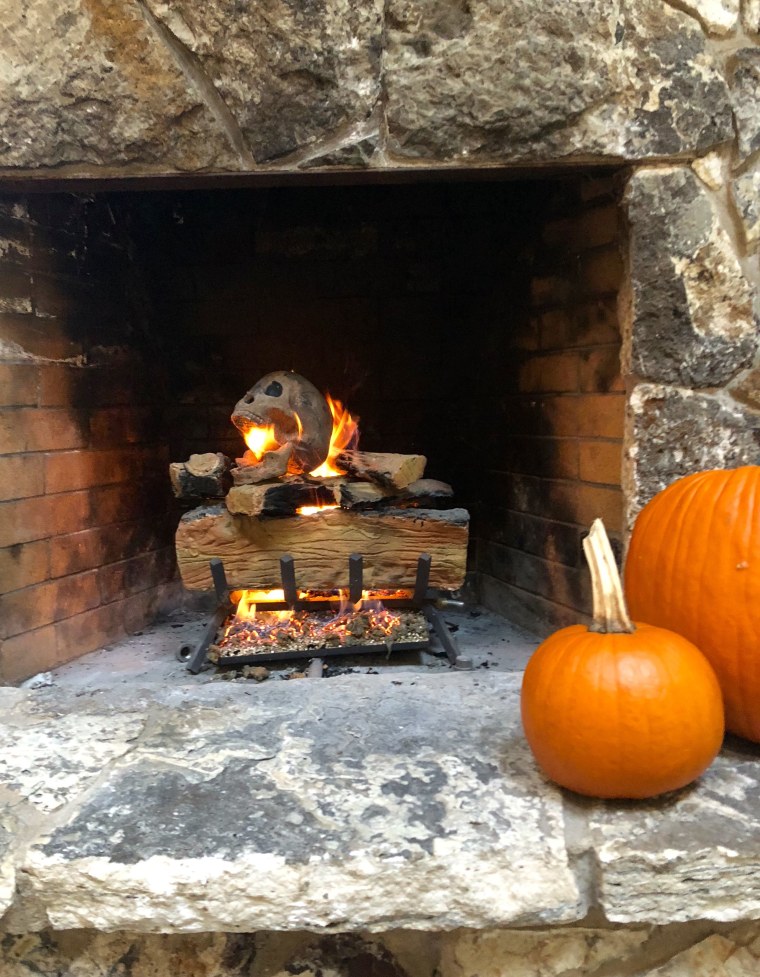 Beware, the skull is heavy — about 10 pounds. So, positioning it is a minor workout, but worth it for the ... uh ... head-turning effect.
The skull logs come in brown, black, white and gray, and they're made of a type of ceramic called high heat refractory: "the same stuff that NASA uses to test rocket engines on," according to product information from the company.
Ordinary concrete would burn up in a fire, but the company claims this material can withstand thousands of degrees before melting. It certainly stood up to the heat in my own fireplace.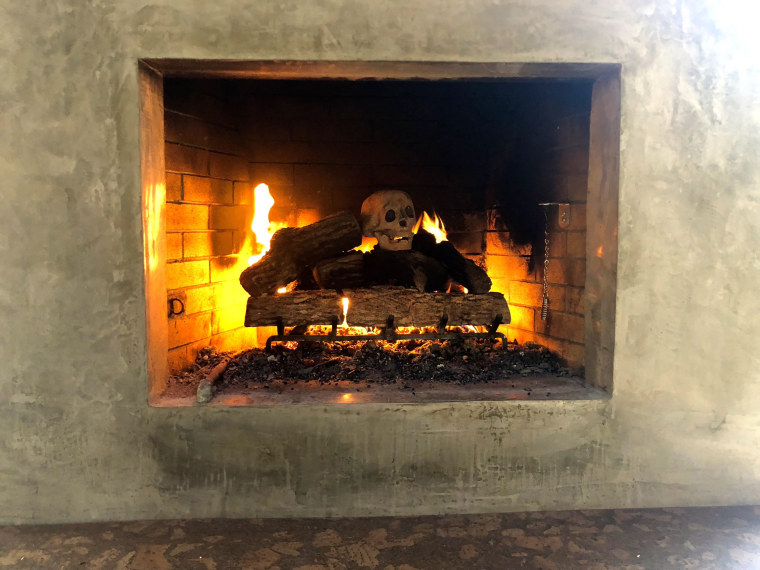 Users are getting creative with them: "We bury the skull in the kindling and wood before lighting the fire. After the flames die down and the coals reside, the skull emerges — always to the laughter of our guests. It's a great memory," one reviewer wrote.
Bone-chilling, indeed!
Myard Fireproof Skull Fireplace Log in Grey, $49, Amazon
To discover more deals, shopping tips and budget-friendly product recommendations, subscribe to our Stuff We Love newsletter!