That is one hot fireplace.
Rosie O'Donnell just sold her home in Nyack, New York, and the colorful mosaic fireplace in the great room is one of the most unique ones we've seen yet. The eccentric design seems to be inspired by graffiti art, giving a nod to New York City, which is only about 30 minutes away from the home.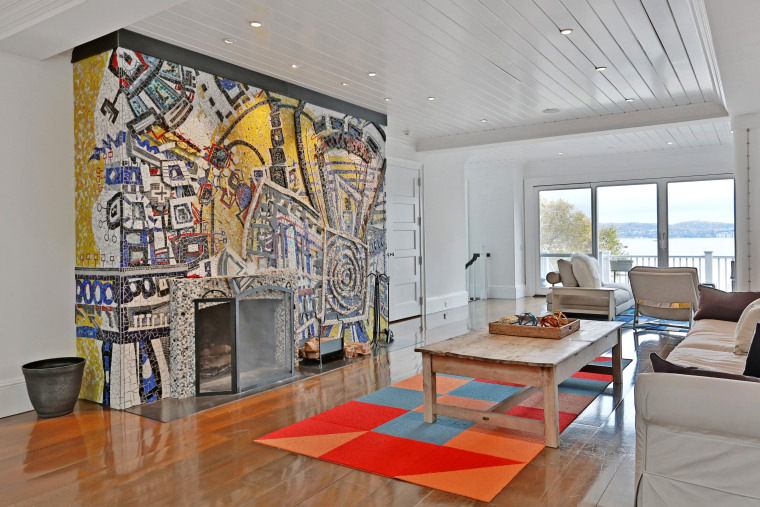 Looking at the fireplace, you might assume the rest of the house is just as funky, but surprisingly most of the decor is pretty classic with a few pops of playful design here and there.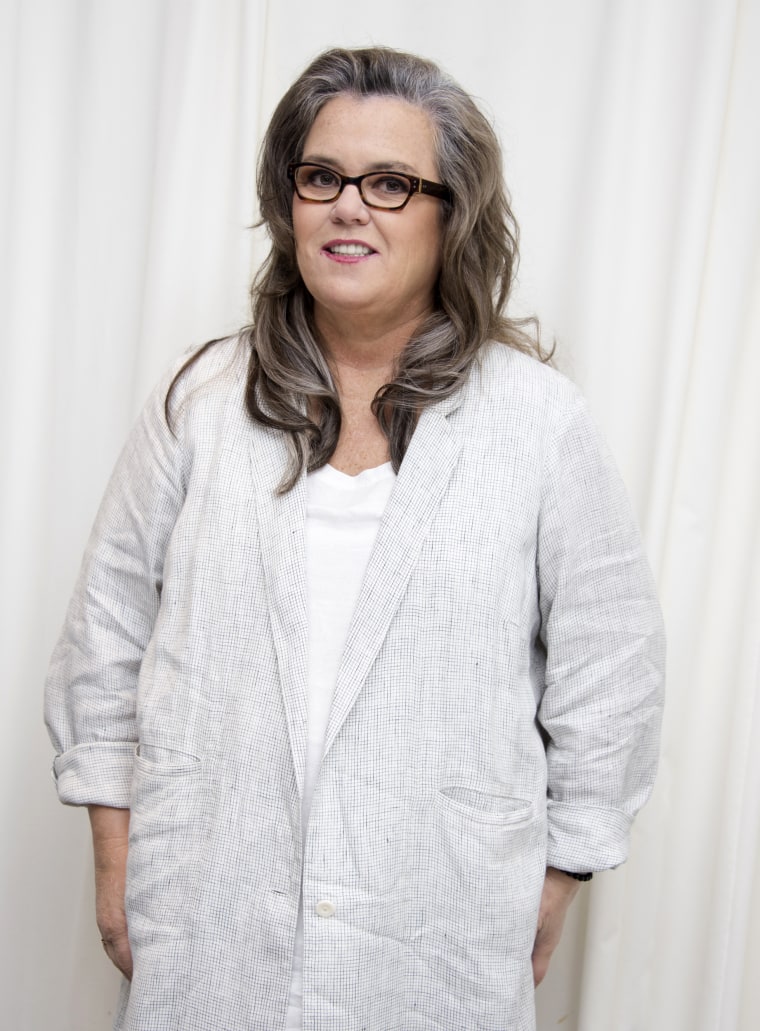 The circa 1906 Dutch Colonial estate, with seven bedrooms and five bathrooms, features an impressive 2,420 square feet of open space on the first floor. A wall of floor-to-ceiling windows runs across the back, letting in light and a truly gorgeous view of the Hudson River.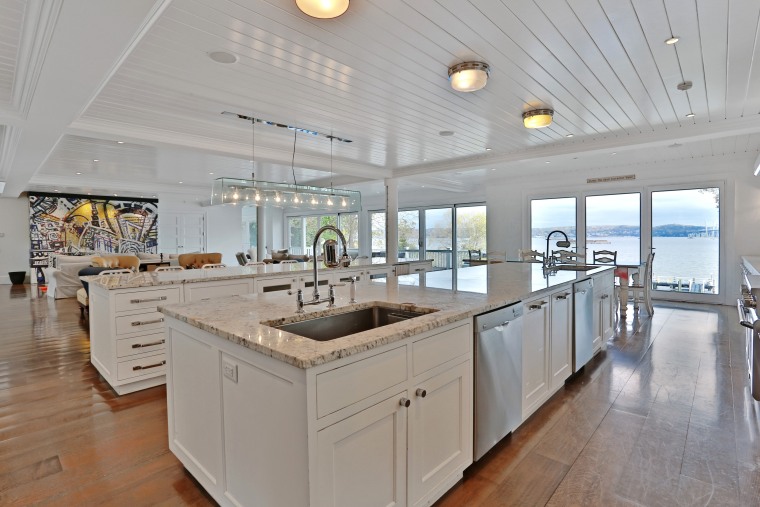 In the large airy kitchen — which also looks out to the stunning scenery — you can cook up a feast for friends and family and dine right there thanks to the granite-topped bar, which has seating for eight.
Upstairs you'll find all the bedrooms, including the master suite, which also has a fireplace (although it's a little less striking than the one downstairs) and a balcony.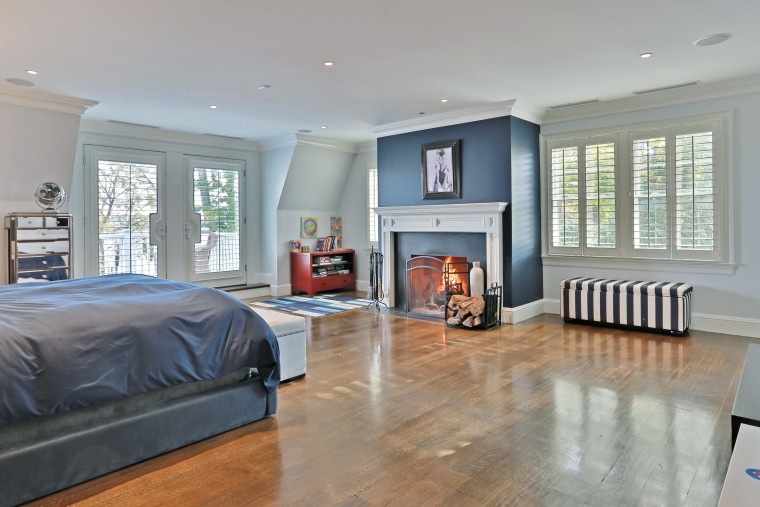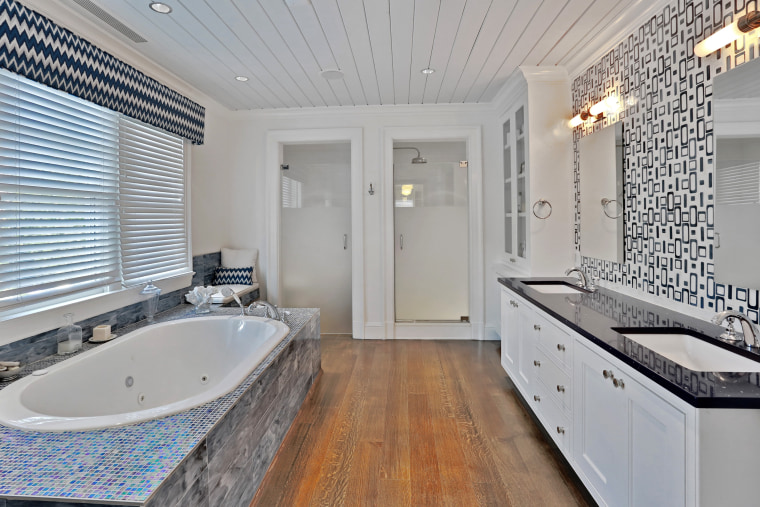 The home is full of fun amenities including a 12-seat home theater, where you can watch some of O'Donnell's classics, like "Now and Then" and "The Flintstones."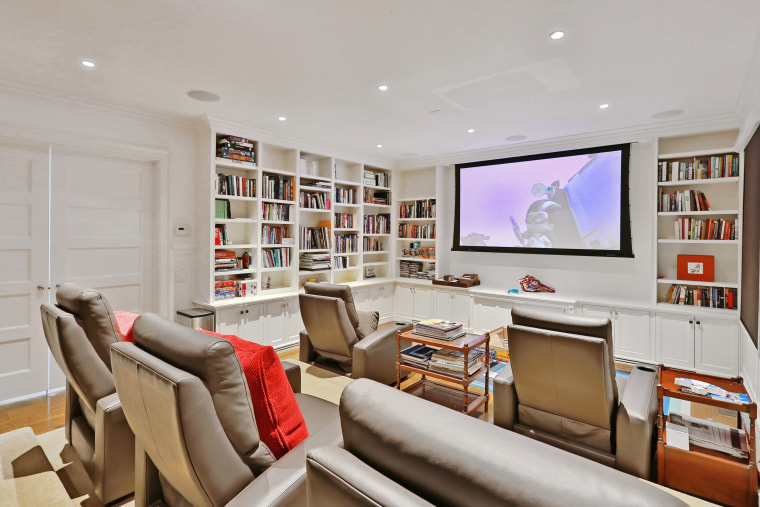 Outside, you can enjoy dinner alfresco on the stone terrace, and soak in the salt water hot tub, private gunite pool (which has its very own waterfall) and Jacuzzi. The luxe neighborhood also has activities such as swimming and tennis.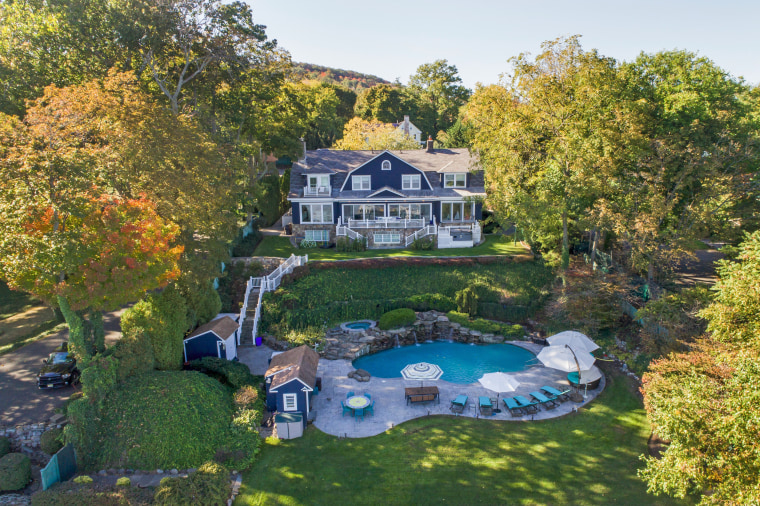 This is just the first of the five properties sold on the compound that O'Donnell, 55, owns. She is currently trying to sell the other four, ranging in price from $525,000 to $2.2 million. This one, which is the main house, sold for $5.1 million. All properties are listed by Ellis Sotheby's International Realty.