Please keep your hands and feet inside the vehicle when you go on this house tour.
Prospective buyers viewing a home in Ermelo, Netherlands went on an actual ride when a real estate broker installed a wooden roller coaster throughout the seller's home.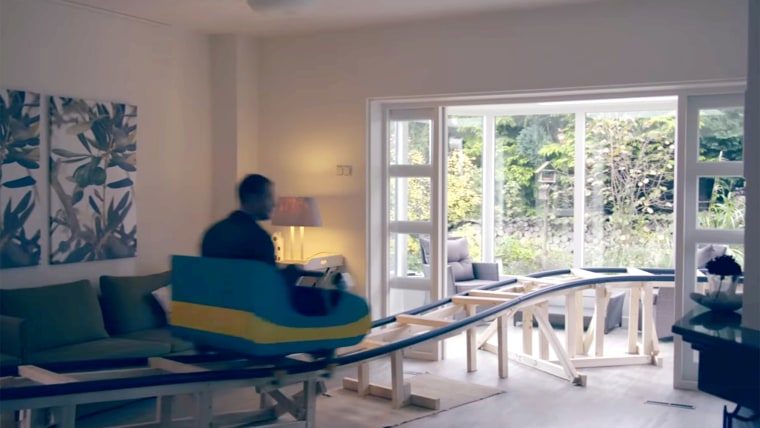 The broker, Verder met Wonen, created a corresponding advertisement and YouTube video featuring clients getting whisked through the house, up staircases and even down a small drop on the property's backyard. 
The entire concept is part of the company's monthlong campaign that offers an out-of-the-box approach (think radio commercials, Internet banners, etc.) to homeowners looking to sell if they win the sweepstakes on their website. 
Al, Natalie, Willie and Tamron were blown away watching the marketing ploy on Friday as they debated whether the home was really for sale.

"I don't care whether it's for sale or not," Al said. "I think it's spectacular."