John Denver released his song "Take Me Home, Country Roads" in 1971. The next year, he built his Aspen estate, tucked into the country roads of the Starwood community.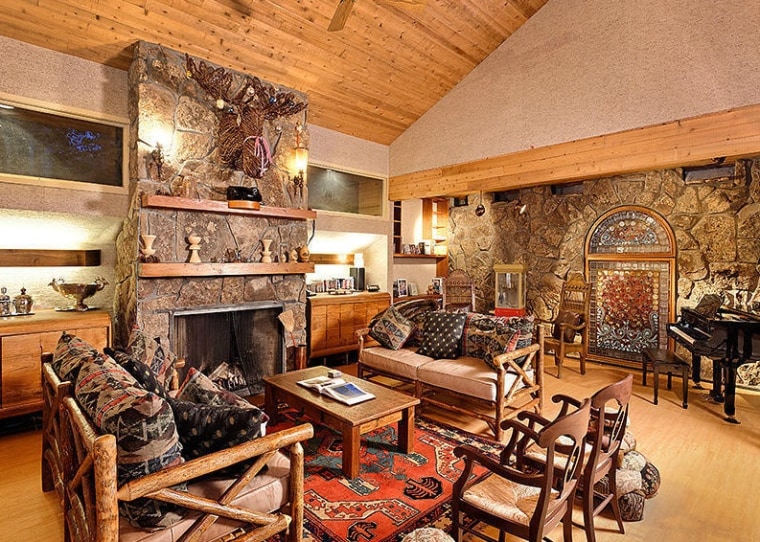 The folk singer was so popular in 1972 that fans started driving into the private neighborhood. At his neighbors' request, Denver built a gatehouse at the entry to keep the country roads clear. Now the late singer's house and guesthouse are for sale for $10.75 million.
The listing agent, Carol Dopkin of Aspen Snowmass Sotheby's International Realty, was a friend of Denver's and attended his annual birthday parties on New Year's Eve, when he would hang out with his friends in the kitchen.
The home, she said, is "very unusual, and very reminiscent of John. It's beautiful. It's timeless."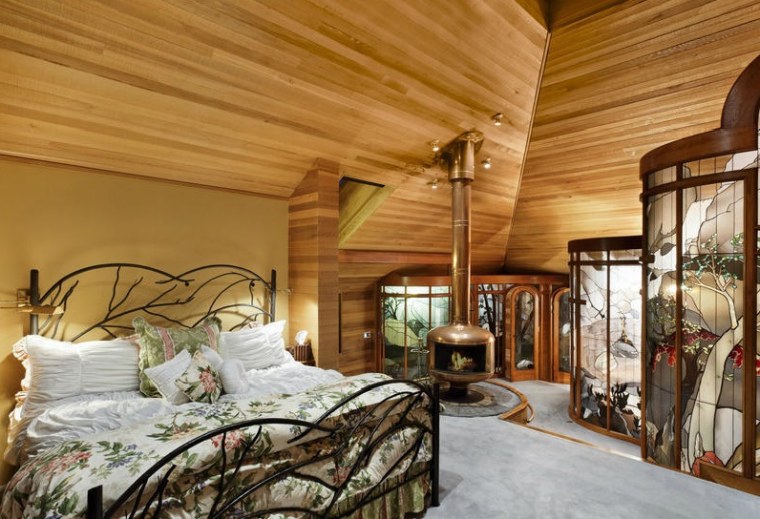 The current owners made a few small changes — a hot tub off the kitchen, expanded lawns — but the home still feels like Denver, she said, with personal touches like curving walls of stained glass in the master bedroom and custom woodwork in the kitchen cabinets. There are four indoor fireplaces, an outdoor fireplace and decks looking over magnificent Rocky Mountain views. The singer had a recording studio in the guesthouse on the property.
After Denver died in 1997, his estate sold the home to the current owners, who used it as a vacation home, according to a story in The Wall Street Journal.
See more photos of the estate on Zillow blog.

More from Zillow: 
Emily Heffter, a reporter and writer for Zillow Blog, covers celebrity real estate, unusual properties, and other real estate topics. Read more of her work here.