When it came to designing his family home in Montecito, California, actor Rob Lowe was inspired by the place he grew up: Virginia.
The 10,000-square-foot home, which he built in 2005 with his wife, Sheryl, has more of an East Coast vibe to it than a modern West Coast abode. Sitting on 3.4 acres of land and tucked amid oak trees, the home feels like an American dream.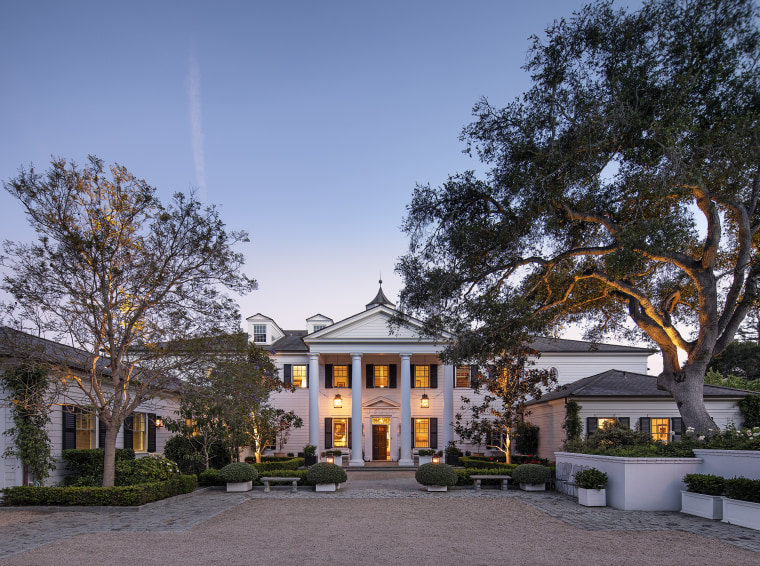 A classic formal living room features an elegant fireplace, crown molding and white wood paneling. There are also sparkly chandeliers hanging from the ceiling and three sets of French doors that look out to a towering oak tree (no wonder why the estate is named "Oakview").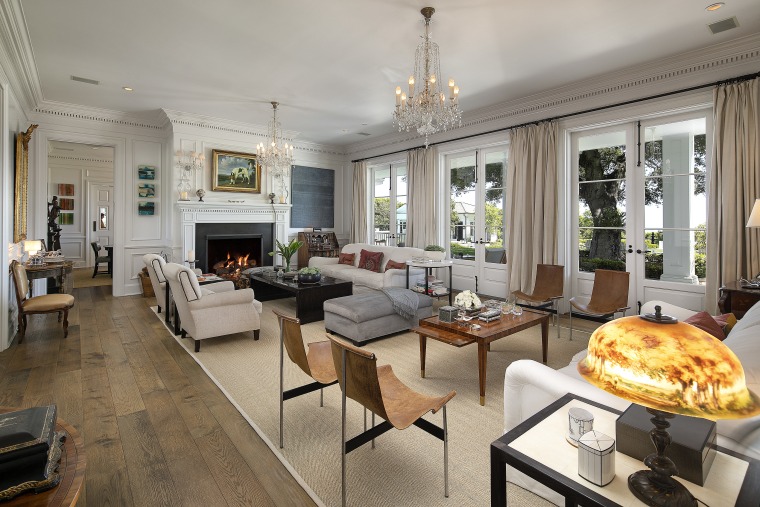 In the large gourmet kitchen, you'll find an oversized Calacatta marble-topped island that can seat up to four people. The reclaimed French oak floors give the space a sort of rustic feel while the white cabinets make it light and airy.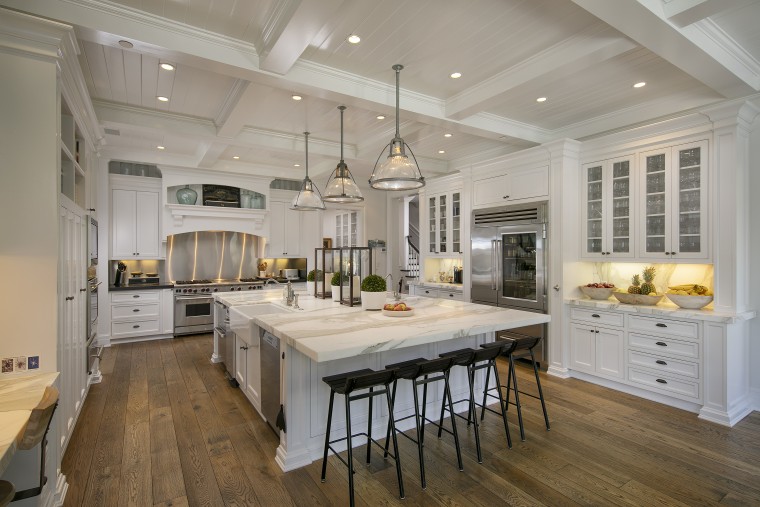 The kitchen also has a breakfast nook or, for a more formal gathering, the dining room is outfitted with a gorgeous chandelier and cozy fireplace.
Amenities include a professional screening room, home gym and 1,800-bottle capacity wine cellar.
And while the interior of the house is seriously impressive, the outside is downright jaw dropping. On the lower level, an outdoor lounge area features a wood-burning fireplace and flat screen TV, while upstairs, a covered deck provides plenty of space to sit and enjoy the view or even play table tennis.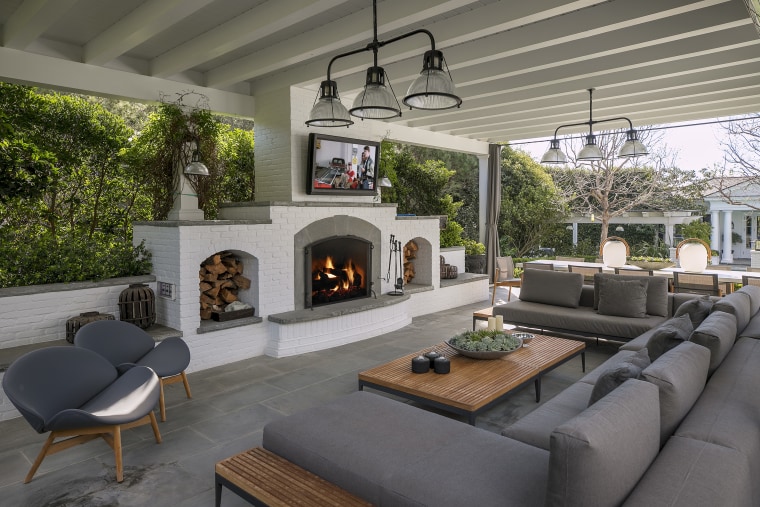 If you're up for real tennis, that's an option, too. There's a championship-level court complete with a viewing area where friends and family can check out your match.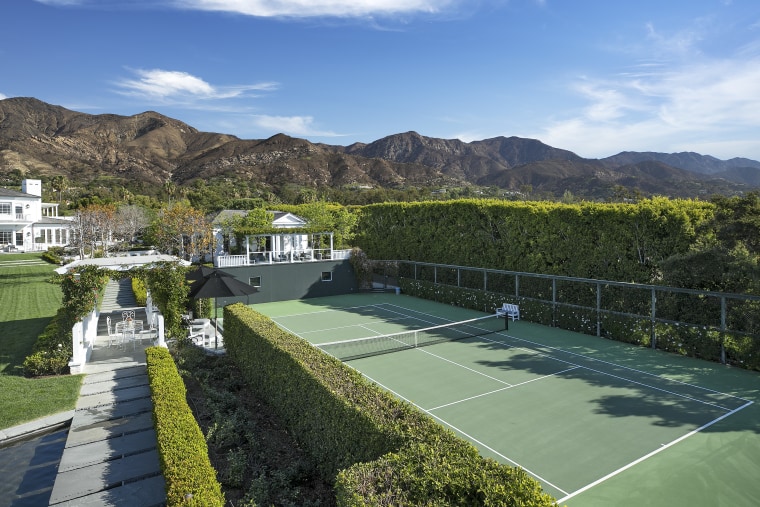 The home also features a pool house and guest house, as well as a reflecting pool and koi pond.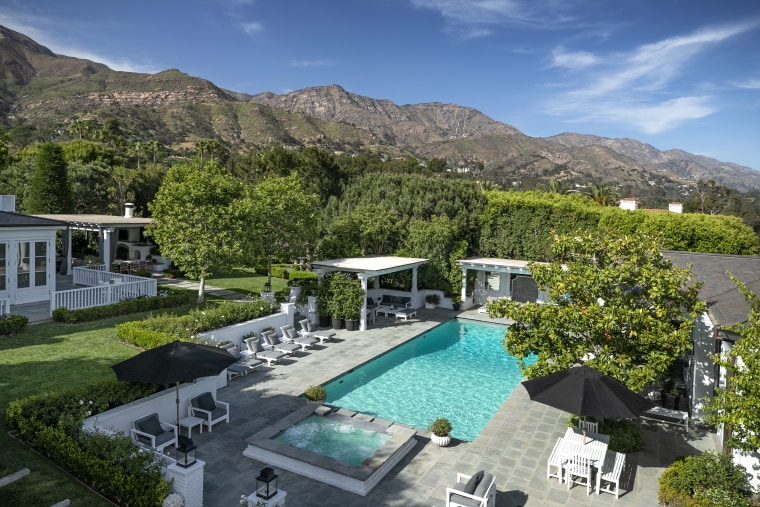 Lowe and his wife had previously listed the home last summer with Sotheby's International Realty for $47 million. It's now listed with Eric Haskell of The Agency and Luke Ebbin of Compass with a price cut to $42.5 million. You can see more pictures of the home — and fantasize about living there — at the listing.
This story was originally published June 27, 2018.