12020 Tall Oaks St, Houston, Texas
For sale: $3.195 million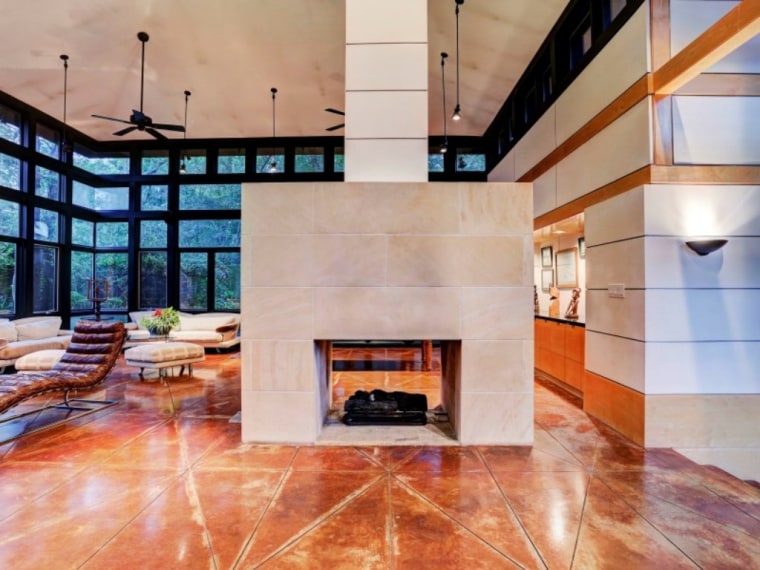 The money grabbers almost got this Frank Lloyd Wright house.
The 1955 home lost its design religion in the 1980s, when a previous owner added columns, painted the original redwood walls white and put decorative pineapples on the corners of the roof.
Modern-architecture purists were appalled, and developers started talking about tearing the home down.
Insurance executive William Thaxton, who commissioned the home in 1954, told the New York Times in defeat: "I guess I do kind of hope that someone will buy it and restore it, though I don't think anyone will. The money grabbers will get it, I'm afraid."
But in 1991, the current owner bought the 1,800-square-foot home and meticulously restored it to its original design. Then he worked with an architect to make the L-shaped house into a U, quadrupling the square footage.
"It is definitely a retro house," said Karen Harberg, the listing agent from Martha Turner Sotheby's International Realty. "It's a fabulous house, and it's well-designed. The addition tried to keep with the same elements of Frank Lloyd Wright's style."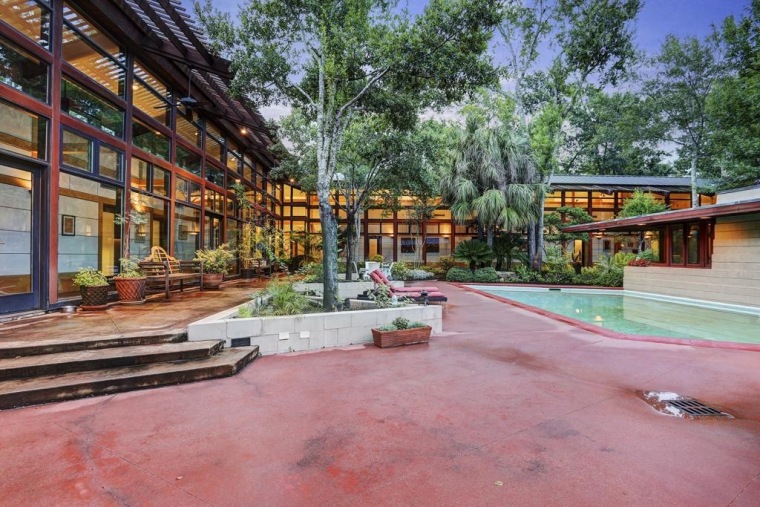 The original living room and galley kitchen carry Wright's signature elements: stained concrete floors, concrete-block walls, large windows and natural wood, with built-in bookshelves designed in place and fixed along the walls.
The addition houses a second, larger kitchen, a wing of kids' bedrooms and a master suite.
Wright was famously uninterested in collaborating with clients, but The New York Times reported that Thaxton talked the architect out of having the swimming pool run under the wall into the master bedroom. (The pool abuts the master, instead).
Thaxton paid the architect $25,000, and Wright designed the house with minimal input. "It was sort of a bring your toothbrush kind of situation," Harberg said.
The home, which is in Houston's swanky Bunker Hills Village, is one of only three Wright-designed private residences in Texas. The others are in Dallas and Amarillo. The modern architect also designed the Dallas Theater Center.
The home has been on the market at least twice before, most recently in 2011 for $2.9 million.
More from Zillow: 
Historic Frank Lloyd Wright Homes for Sale
House of the Week: A Frank Lloyd Wright, Carefully Preserved
A Texas Town House Goes Moroccan
Emily Heffter, a reporter and writer for Zillow Blog, covers celebrity real estate, unusual properties and other real estate topics. Read more of her work here.