Here's proof that a kitchen can look brand new for only $200.
Mallory Nikolaus, of the site Classy Clutter, rented a sweet and cozy house in Mesa, Arizona. While the kitchen was certainly functional, it lacked style, so Nikolaus set about updating it in a way that would be both landlord-approved and budget friendly.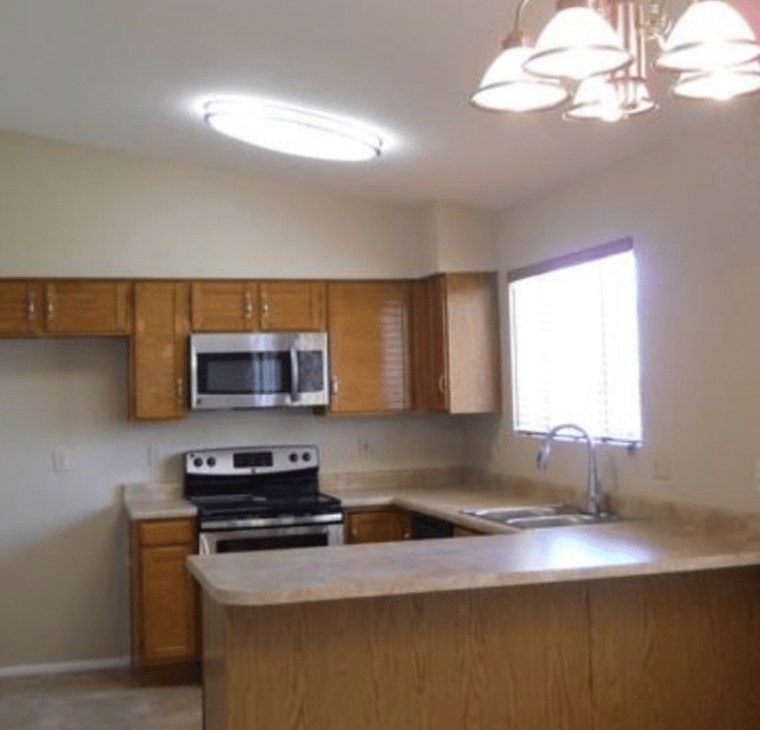 "I wanted a lighter, updated look but being in a rental home presented several challenges," Nikolaus told TODAY Home. "I had permission from our landlord to paint, but that's it."
So, Nikolaus got creative and started thinking about ways to improve the space.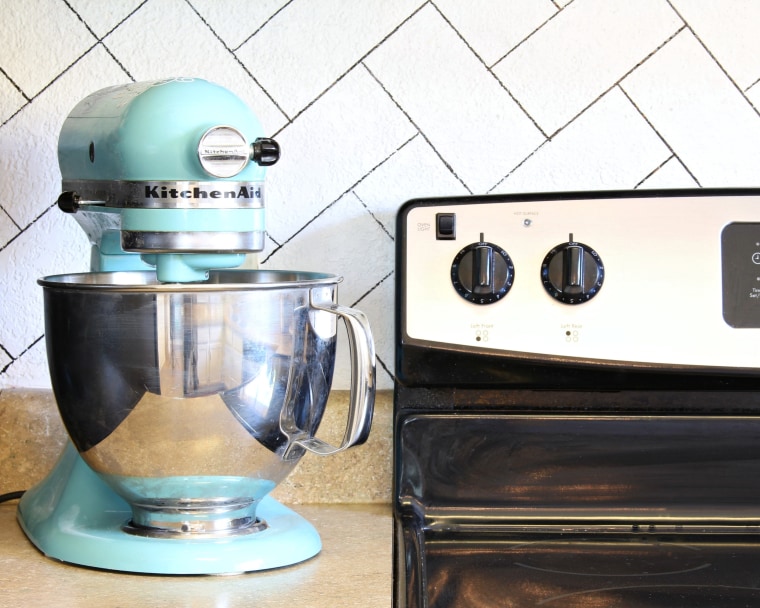 "I sprayed our cabinets a bright white and used a black paint pen to draw a faux subway tile backsplash on the painted wall," said Nikolaus.
She completed the renovation in just two days for an overall budget of $200; talk about thrifty!
"The once-neglected walls (are now) packed personality for under $10," Nikolaus said, adding that her favorite part is definitely the backsplash, which she referred to as a "game changer."
Nikolaus created the style by using one subway tile as a template. Starting at the top of the backsplash area, she placed a carpenter's square in a V-shape and leaned the tile against one side before tracing it in pencil. She continued down vertically, using the square to keep the angles consistent. Nikolaus then repeated the process on the opposite side of the "V" to create a herringbone pattern.
To finish, she traced back over the drawn rectangles with a paint pen for the black "grout." The results are stunning! (For more on how she created the subway tile look, click here.)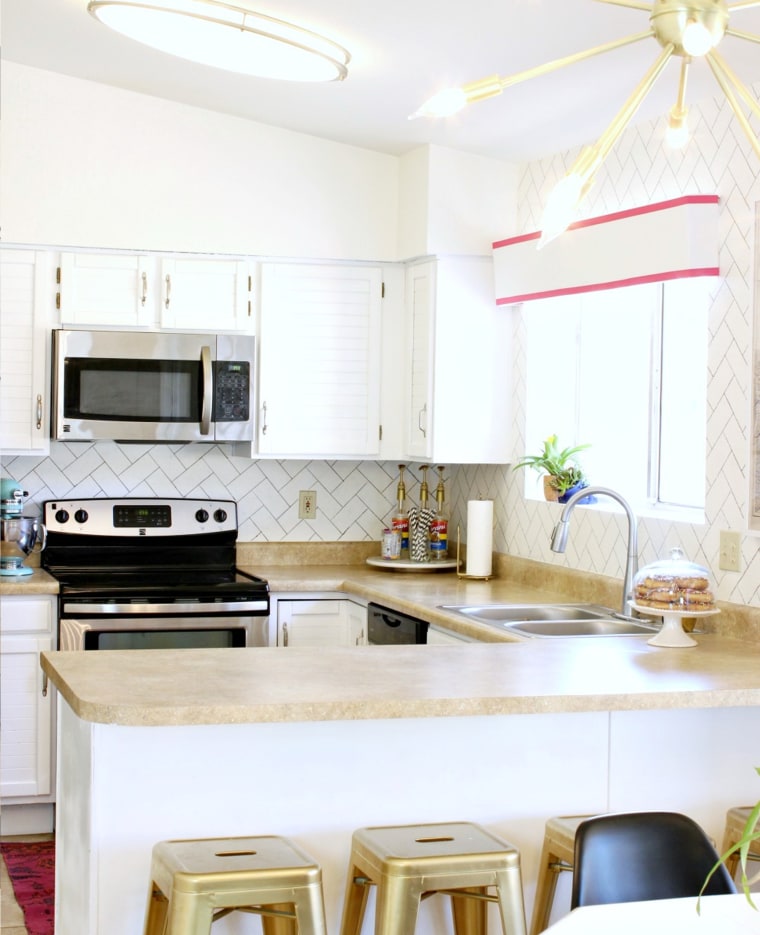 In addition to the paint, Nikolaus updated the light fixture, added plants and colorful appliances, and created a DIY valance for the window with fabric from a craft store.
For other renters looking to update their homes, she has one major suggestion: Don't be afraid to paint!
"Do as much upgrading and changing with paint (as you can)," said Nikolaus. "It is the quickest and least expensive way to update any space."