Once the weather warms up, spring cleaning is the last thing we want to do. Fortunately, we have a few tips and tricks up our sleeves to help make the annual chore easier.
From removing crayon marks from the wall to dusting your home from top to bottom, here are seven cleaning hacks to help you whip through your spring cleaning and get back to doing more enjoyable things (basically anything else).
1. Remove crayon marks on the wall using toothpaste.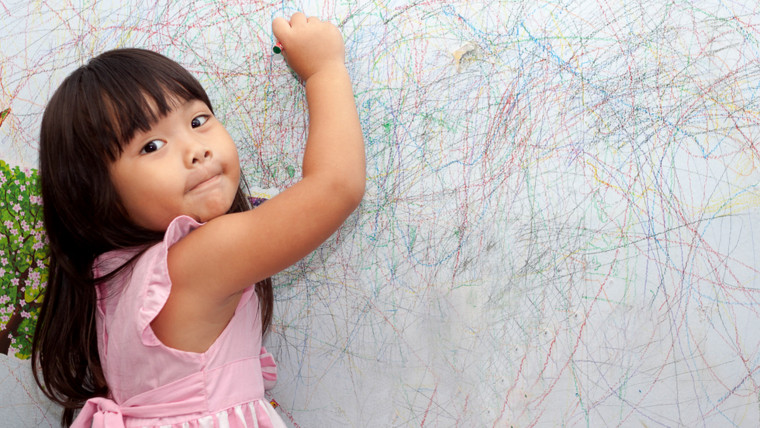 Did your little one leave some crayon artwork on the wall? No need to repaint. Just grab some toothpaste and gently apply it using a toothbrush to the crayon. Scrub gently, then wipe with a clean, damp cloth.
2. Make your blender deep clean itself.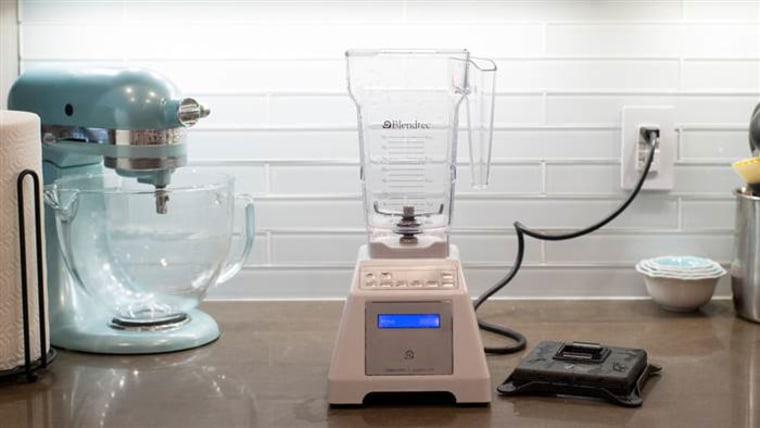 Over time, blenders can build up grime on the interior. To get rid of it, squeeze the juice of one lime into the blender and add two cups of water. Turn the blender on and run it for two minutes or so. Rinse and the blender will be sparkling clean.
RELATED: Here's the ultimate trick for storing those plastic bags
3. Keep water spots off chrome faucets using wax paper.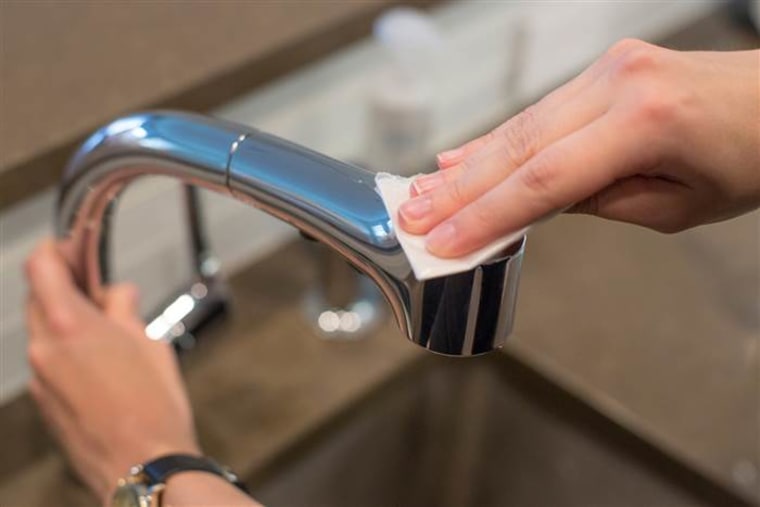 Usually after cleaning the sink, that chrome faucet only stays spot-free for about 60 seconds. As soon as you turn the faucet on, water splashes and spots start popping up — but no more! Next time you clean the faucet, rub some wax paper over it as a final step. The unnoticeable residue the wax paper leaves behind will keep water spots and finger prints from showing up.
4. Dust the exhaust fan in seconds.
A lot of us don't pay much attention to the exhaust fans in our bathroom, and if that's the case, yours has probably accumulated a lot of dust over time. Get rid of it by using a can of air. Just blow that dust away (but make sure to do this before cleaning the floors, tub so you can get that dust later).
5. Dust your home with disposable dry cloth sheets.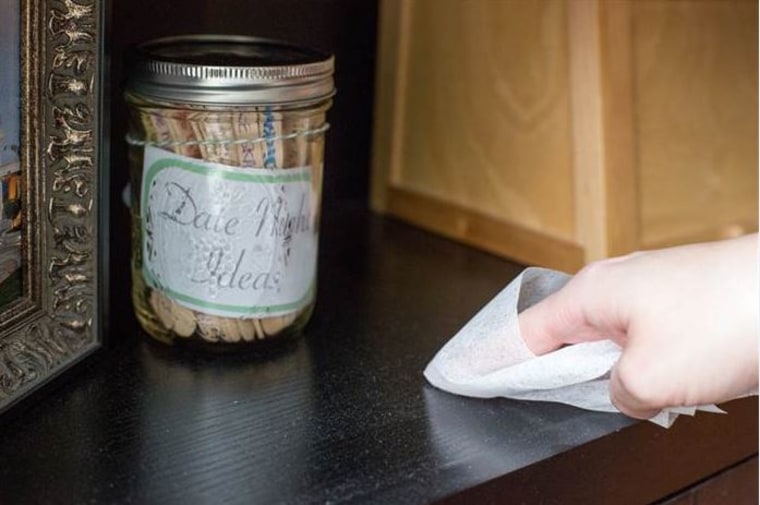 Dusting is the worst, but it can be done quickly with just a swipe of the hand with this trick. Take a disposable dry cloth (you can find boxes of them in the floor cleaning aisle), and simply walk around your house gliding the sheet along anything that needs dusting. TVs, baseboards, electronics, etc. It'll pick the dust right up and you're done in a minute.
RELATED: 6 spring cleaning tips and tricks to make the annual chore easier
6. Remove scuffs from patent leather shoes.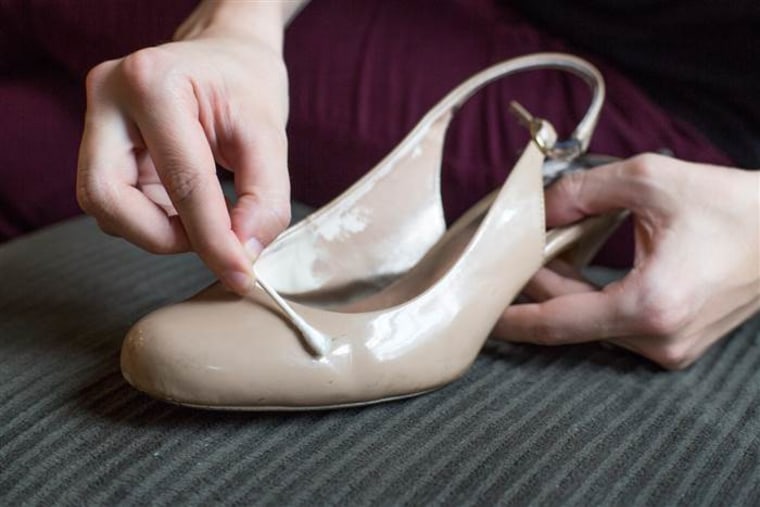 Patent leather shoes have been all the rage in shoes for the last several years, but the downside of the popular shoe is that they scuff easily. Fortunately, you can remove scuff marks from shoes with petroleum jelly and a Q-Tip . Just dip the Q-Tip in the jelly and lightly rub it on the scuff mark. It will disappear in seconds.
7. Erase shoe scuff marks from the floor.
You don't need to buff the floor to get rid of those shoe scuff marks. Just grab a pencil eraser. Lightly rub the eraser over the scuff marks and the floor should soon look as good as new.