It's one of the most decorative rites of passage ever, and it's here — dorm room decorating season! A long time ago, in a galaxy far, far, away, dorm decor meant little more than a twin bed, desk, and chair in a stark white room.
No more — today's dorm rooms are more lavishly decorated than ever before. We're talking a hundred or so square feet of seriously-detailed style. So what's the one big thing students can do to sass up their dorm style? According to design expert Elaine Griffin, tweaking the look of your walls is a great way to introduce color and fun into a cookie cutter space.
"Disposable wall decor is the hot trend to try," says Griffin. "There are amazing options for removable wallpaper right now, and that means that a college's no-paint, nail-free policy can't cramp your style for another nanosecond."
RELATED: An easy fabric wallpaper project to wake up your walls
According to Griffin, removable wallpapers come in every possible color, style and pattern, from over-sized motifs to graphic bands of patterns (think chevron and Greek key) to paint-mimicking solids that are perfect for custom stripes and more.
Here are Griffin's favorite ideas for using removable wallpaper:
Commitment-free peel-n-stick wallpaper works anywhere — as accent walls, faux headboards and decorative door and mini-fridge skins. The walls of this desk nook were decorated using Tempaper.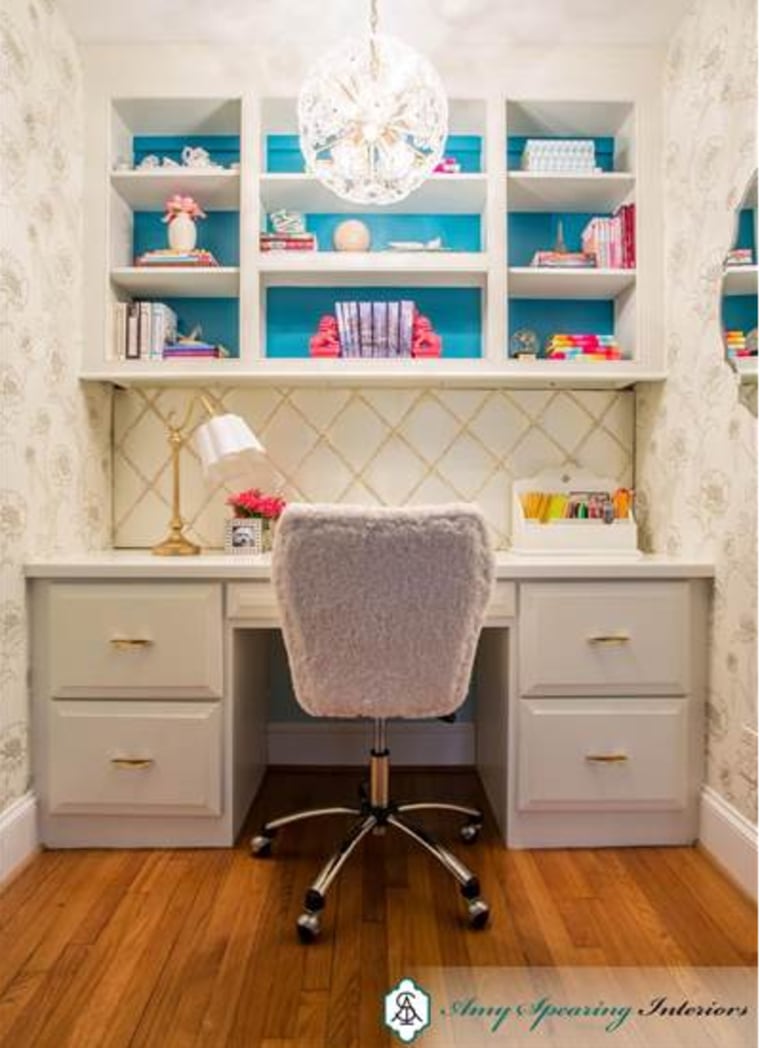 Use removable paper to create "zones" in tiny spaces: different-but- complementary looks for studying, socializing, storing and dining. "It's not complicated to DIY," says Griffin. York Wallcoverings offers Sure Strip technology on a variety of their designs, including the fashion and animal prints below, which greatly simplifies installation and guarantees easy removal.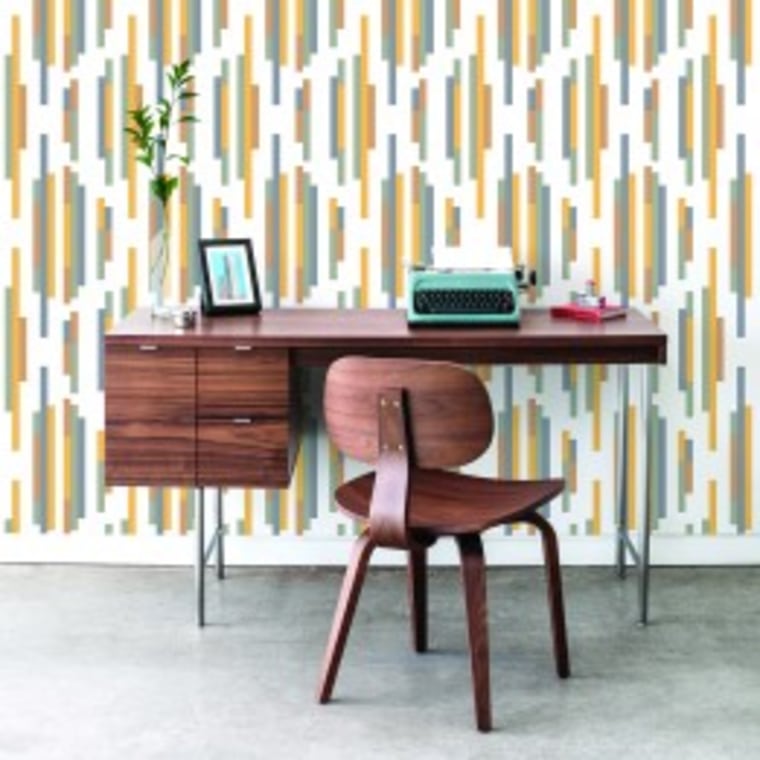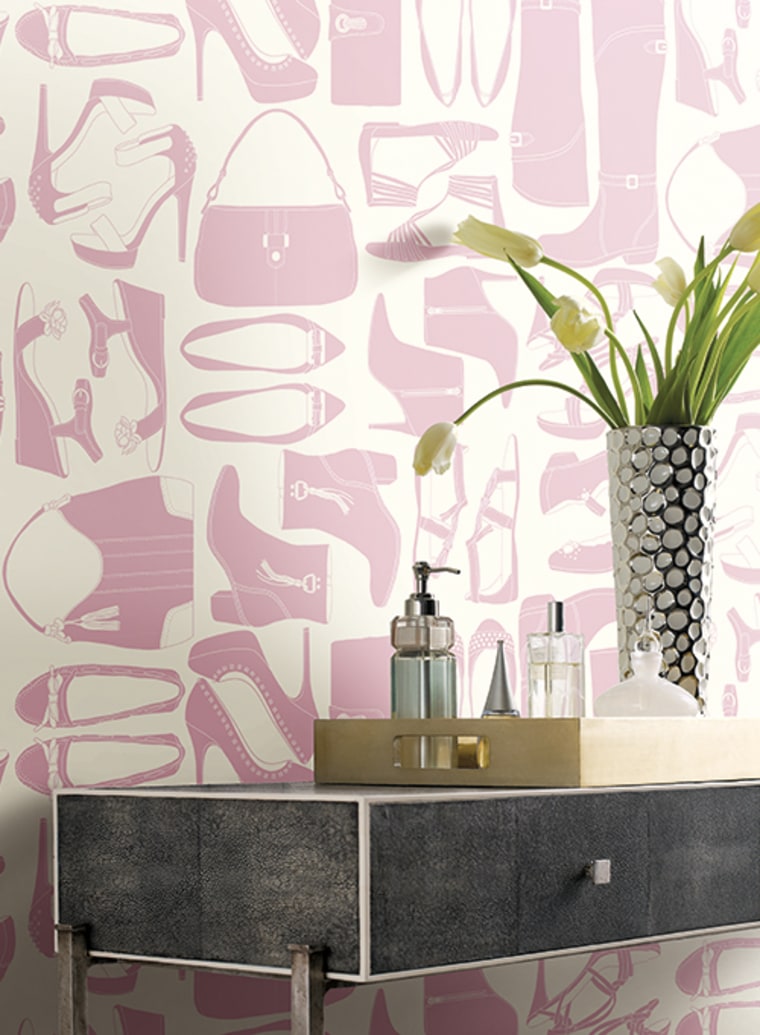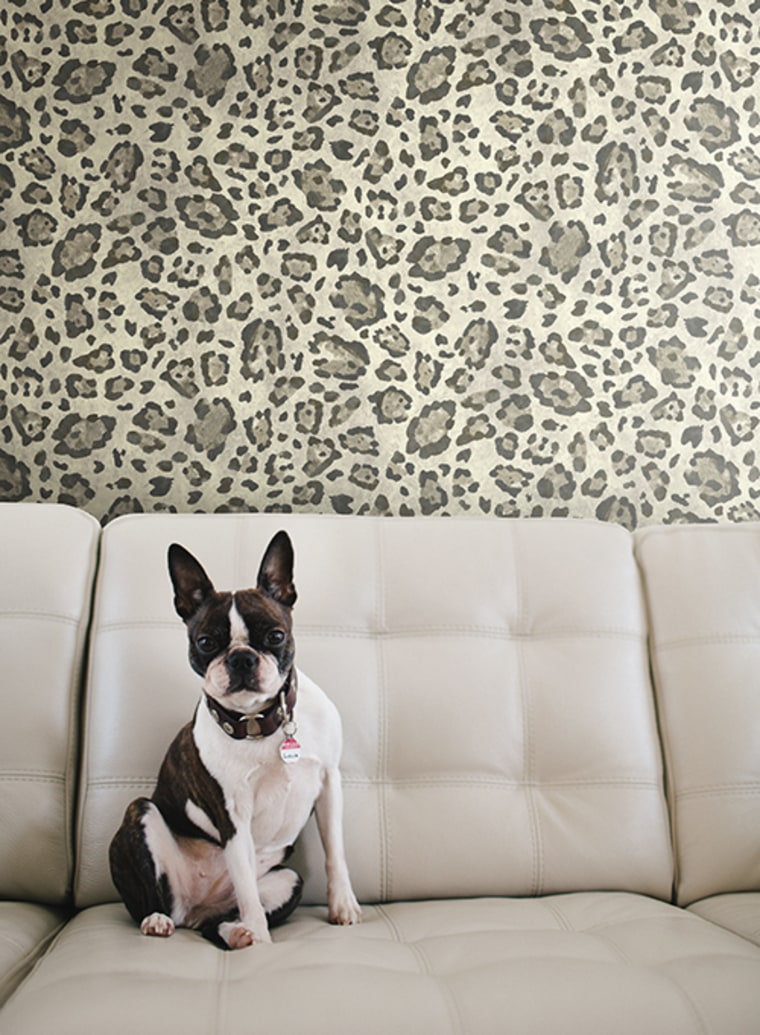 Add pizzazz to the backs of school-issue bookcases and fronts of dull dresser drawers.
RELATED: See this bedroom go from boring to 'breathtaking' after budget-friendly makeover
Consider over-sized monogrammed logo decals (yours and/or your school's) and mural-sized decals or wrapped canvas prints of pix of friends, family, and favorite places are genius options for major visual destination moments above beds and desks. We love these options from decor-2-your-door.com.