Giving your cooking space a makeover can be time-consuming and costly, and the end result might not be the kitchen of your dreams. Consumer Reports Home & Yard editor Bob Markovich says that many remodeling pitfalls can be avoided with proper planning. He offers advice on the dos and don'ts of creating a stylish new look while sticking to your budget.
Overall kitchen dos and don'ts
DO create the best kitchen possible for you and your family by choosing stylish and reliable appliances and materials that meet your needs. Hungry appliance retailers and home centers are offering more deals than ever.
DON'T remodel for some prospective buyer with the idea of getting back 100 percent of what you spend. Even during the housing boom, typical payback for a kitchen remodel was more like 50 to 80 percent, according to appraisers we spoke with at the time.
DO plan before you pay. Among the 8,000 Consumer Reports subscribers we recently surveyed about their kitchen remodels, 11 percent wished they'd done more research and 12 percent wished they'd chosen different materials. Keep a running file of appliance pictures, paint chips, and material samples.
DON'T get seduced by pretty products. Some of the ones that star in shelter magazines — such as concrete countertops — aren't ideal for busy kitchens.
DO save green with green. Most readers chose eco-friendly products that also save them money: 84 percent opted for energy-efficient appliances and 38 percent used CFL light bulbs, which should save you at least $30 in energy costs over their roughly 7,500- to 10,000-hour life.
DON'T fall for green claims. A paper-based countertop we tested contained non-renewable materials and was easily nicked and scratched in our tests. And some bamboo and linoleum floors won't cut it in busy kitchens.
DO run a background check. Some 41 percent of readers who hired a contractor reported problems. Ask for references, then talk with and visit them personally to see the work. Only 38 percent looked at past jobs, and only 21 percent checked with groups such as the Better Business Bureau.
DON'T go with the lowest bid. Readers who did often had to spend more later to bring subpar work up to snuff.
DO make appliance and other major design decisions yourself, as did nearly half of readers who hired tradespeople.
DON'T opt for extended appliance warranties. Paying extra for these warranties doesn't save money in the long run.
DO build in a cushion of between 10 and 15 percent extra on your budget and, based on our readers' experiences, at least two weeks' extra time to allow for late deliveries and other unexpected gotchas. `
DON'T change your mind or add on to the project midway; doing so will pile on both expense and time.
Appliances

For ranges:
DO choose a mainstream or stainless, "faux-pro" model and DON'T go pro. Our tests continue to show that the best mainstream ranges often offer stainless and other pro-style elements and typically outperform pro-style ranges for a fraction of the $4,000-plus you pay for brands like Viking and Wolf. One, GE's Profile, $1,800, is now our top-scoring gas range and includes stainless around the burners as well as the front.
DON'T get sucked into the numbers game: More BTUs or higher wattage doesn't guarantee better performance. We also found that while a new Samsung range oven with three convection fans provided evenly baked cookies, so did many other models with fewer convection fans or even no convection at all.
A recent survey of roughly 1,700 Consumer Reports Online subscribers by the Consumer Reports National Research Center also found more and pricier repairs for pro-style ranges. Nearly half of the pro-style models bought during the 8-year period the survey covered were repaired — some three times — compared with only 17 percent for regular ranges. And repairs for pro-style ranges were more than twice as likely to cost more than $300.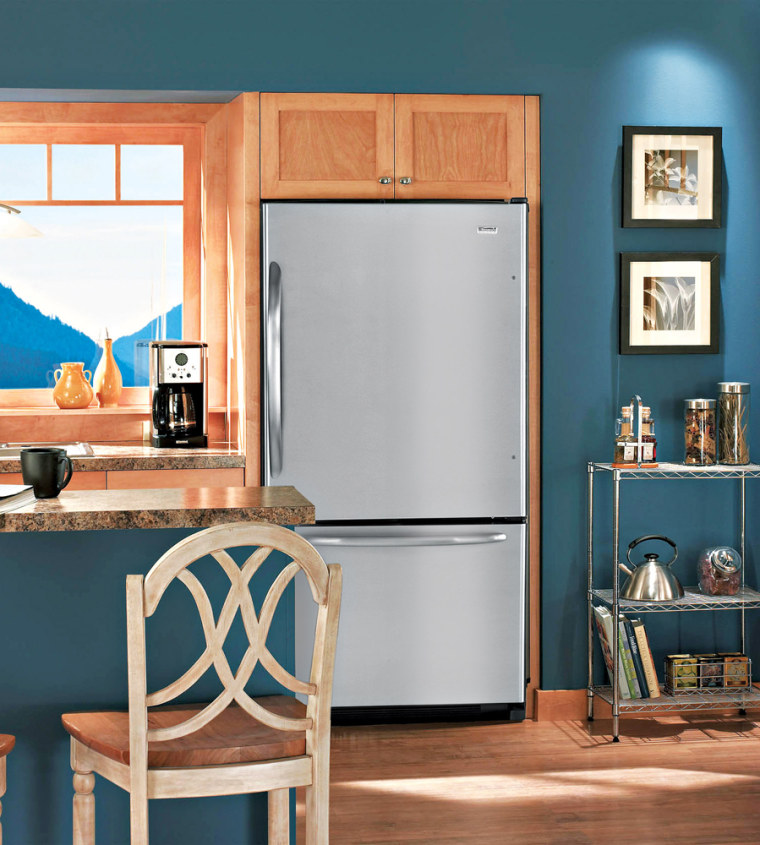 For refrigerators: DO get high style for less by choosing a French-door bottom-freezer or a cabinet-depth fridge. French-door models now come in widths as narrow as 33 inches (an example is the Maytag Ice2O, $2,050, which includes on-the-door ice and water dispensers), and 30-inch-wide models are on the way. Cabinet-depth models like Jenn-Air's side-by-side, $2,300, mimic true built-in models but protrude a bit past cabinets.
DON'T pay $4,000-plus for a built-in fridge when you can get a cabinet-depth fridge or a stylish French-door model for thousands of dollars less. And even top-freezers that sell for less than $1,000 now offer stainless styling and other perks.
For dishwashers:DO look for energy efficiency and flexible-loading features. While even tougher federal energy standards for dishwashers arrive in 2010, replacing a tired, energy-guzzling model with one that did well in our energy and performance tests will yield significant savings right now. Flexible features like adjustable racks, flatware slots, and fold-down tines help accommodate different-size dishes and cups while keeping silverware from bundling together.
DON'T pay for gimmicks. Steam cycles provided only slight improvements in overall cleaning in our tests while increasing the wash time and the price.
Countertops and flooring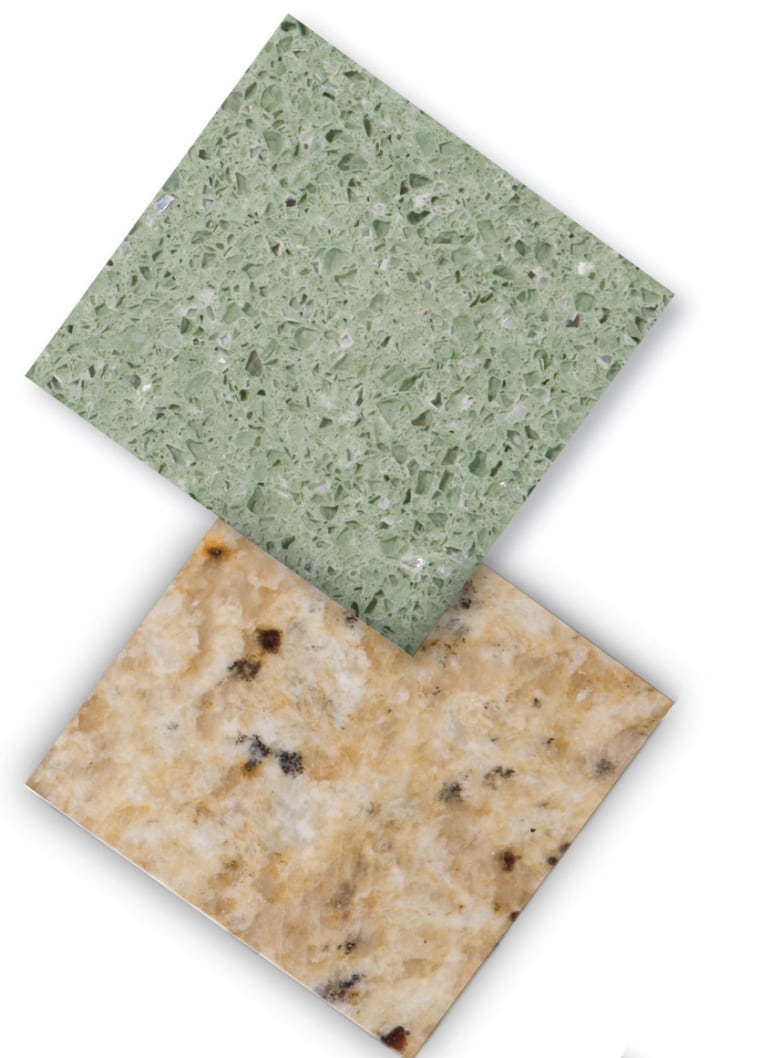 DON'T spend big for trendy concrete, limestone, or marble if you're concerned about damage from cuts, abrasions, or impacts.
For floors: DO consider bamboo, plastic laminate, and vinyl. Two of the latest bamboo floorings, from Teragren and Armstrong, topped our ratings of solid- and engineered-wood floorings in our August report. Bamboo is considered a renewable resource because it can be harvested in as little as four years. And the best plastic laminate and vinyl is toughest overall and costs less.
DON'T assume greener means better. Some bamboo flooring still changed color under our UV tests, while linoleum — essentially linseed oil and wood products — wore or marred relatively easily in our tests.
Bob Markovich is the Home & Yard editor for Consumer Reports.