It's kind of appropriate that Reese Witherspoon lent her voice to the movie "Sing," one of the most anticipated movies of the holiday season this year. The actress revealed to PEOPLE that singing is a major part of her Christmas tradition, dating all the way back to her childhood.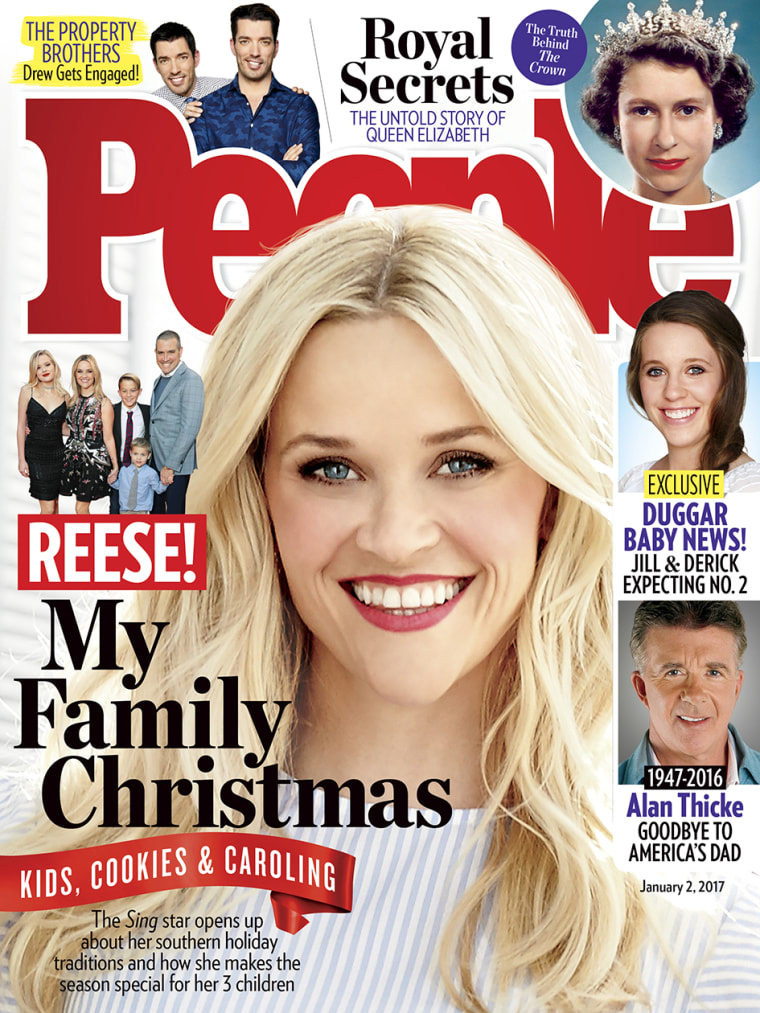 "I love Christmas caroling," she told the magazine, which features her on the cover of the new issue — on newsstands this Friday. "I remember bundling up and walking around the neighborhood. It's one of my favorite holiday memories from being a kid in Nashville."
Now that she has kids of her own — daughter Ava, 17, son Deacon, 13 (from her first marriage to actor Ryan Phillippe), and son Tennessee, 4 (with her husband of five years, agent Jim Toth) — Witherspoon has formed new holiday traditions.
"Gingerbread houses, and we have to have Advent calendars," she said in the interview. "These are things where you think, 'Oh, they're not noticing …' but then I forgot the Advent calendars this year, and Deacon was like, 'Mom! Where are they?!' I didn't realize how important they were to him!"
Busy as she is with her acting career, southern-inspired clothing line Draper James and new content company Hello Sunshine, Witherspoon still makes time for Christmas festivities. Below, sneak a peek at some of her holiday fun:
Christmas tree
Gingerbread man
Poinsettias
For more of Witherspoon's holiday traditions, pick up the new issue of PEOPLE.