/ Source: The Associated Press
Home decorators who once would have dropped thousands of dollars on designer furniture are now, in a down economy, looking at inexpensive, self-assembly pieces from big-box stores as a jumping-off point for more custom designs.
It's part of a do-it-yourself craze that has many people in the age of computers feeling like they are "losing touch with how to build things," said Eric Wilhelm, founder and CEO of the Web site Instructables.com.
The site — a forum with 26,000 member-submitted instructions for craft projects — includes many projects for furniture repurposed or refurbished from inexpensive Ikea items.
"Some people use the word hack" for those who want to personalize mass-produced pieces, said Randall Kramer, a Chicago furniture designer whose work turning an Ikea bookshelf into an 8-foot-high bookcase for his girlfriend has made the rounds on the Internet. He said a custom-made bookcase of similar size would have cost at least a few thousand dollars and months of wait at his store.
Besides, he said, it's a thrill to take "something at Ikea that could be modified or altered or made to look hipper than just an Ikea."
Viewing Ikea as a hardware storeSherry and John Petersik, both 27, wanted to put built-in closets in the bedroom of their fixer-upper house in Richmond, Va. Capable DIYers, they decided that given the cost of raw materials and labor, they would go with Ikea shelves.
"We realized it would be more cost effective and efficient for us to go with Ikea because if we bought lumber, we would have a much harder time affixing the hanging bars, and we wouldn't be able to build our own drawers that were very stable," said Sherry Petersik, a former advertising copywriter and now full-time home decor blogger.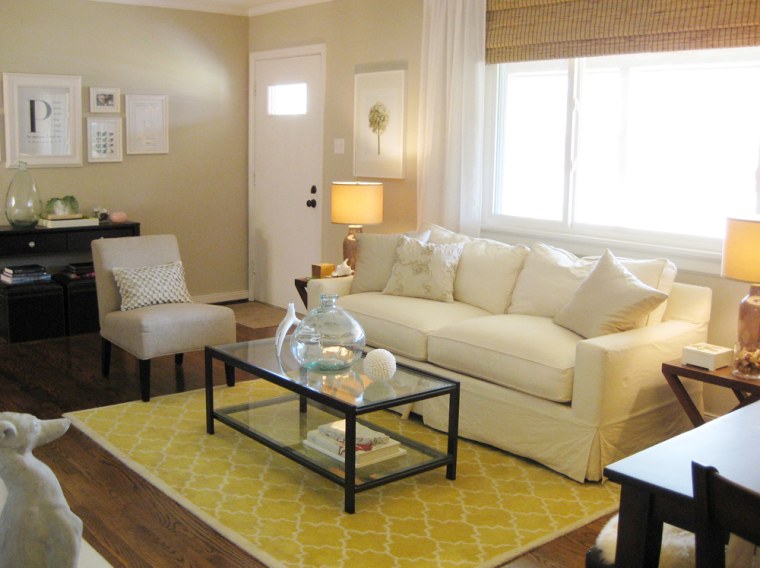 The project was featured on Ikea Hacker, a Web site run by a freelance copywriter in Kuala Lumpur, Malaysia, that tracks creative Ikea refurbishments. The site's editor, Mei Mei Yap, said the blog's devotion to Ikea was mostly because "other imported furniture are too expensive to put a saw through."
"In Malaysia, we really don't have that many good choices when it comes to furniture stores — so I thought it was simply brilliant to modify Ikea items to fit our needs," Yap said by e-mail.
While prices remain the primary reason why most hackers flock to the Swedish furniture brand, they say the packages of materials and pre-assembled hardware also save time, labor and brain power.
"I look at Ikea more as a hardware store or as a component store than as a place that sells items," said Kramer. "So for me as a designer, I see many of the things they sell as a building block, the basic element, that sort of thing, that for some reason they have. It's not that they've dropped the ball — it's like they left it for you to individualize it or customize it."
$96 hack job saved hundredsIkea welcomes the creativity, said Mona Astra Liss, a publicist for the company's U.S. division. So do some other furniture sellers.
Britt McMaster, a 22-year-old blogger from Vancouver, copied a dainty $700 bedside table from Anthropologie in a $96 Ikea hack.
Sara Goodstein, a publicist for the clothes and home decor store, said that while Anthropologie has "strict policies against copying designs," it's thrilled "when a customer is inspired by a visual display or a piece they see in our stores, catalog or Web site."
McMaster needed a pair of tables and didn't like the color of the Anthropologie design, but she recognized the shape and size in an Ikea set of mini drawers. She and her husband purchased two, plus table legs and decorative trim from a hardware store and got to experimenting.
"A lot of it, we didn't know what we were doing," she said. "But when we went to Home Depot, we asked the guys who were working there and they helped us kind of figure out how to do it."
Furniture stores reactNot every company is so happy about customers taking saws and screwdrivers to their products. Wilhelm, the Instructables founder, said some brands have sent "nasty letters saying basically that we're infringing their trademark and they don't want their products being used in a lamp or something like that."
James Harrigan, a recent California transplant working in Houston, said hacks require an inquisitive nature more than a power tool. His sister in Costa Mesa, Calif., wanted a dining table bench that cost more than $200, so he built her one using the hardware and form of a $10 Ikea chair, plus some untreated wood.
"I think the big thing that Americans are lacking now is that nobody wants to get their hands dirty, nobody wants to try because everybody's afraid of failing," he said. "And I think that 90 percent of success is just continue (after) those failures and learn from them."
If furniture makers are concerned about these amateur designers, they should "be more creative with things they make and sell," said Grace Bonney, who runs the home decor Web site DesignSponge. In March, the site highlighted a reader-submitted project that covered the front of a $90 Ikea cabinet with fabric, recreating a look that Bonney said she sees in stores "all the time for hundreds of dollars."
Despite her championing of DIYers, Bonney said she hopes furniture designers, upholsterers and other professionals aren't abandoned by legions of crafty amateurs.
"There's something to be said for investing in a piece of quality, well-made furniture," she said.