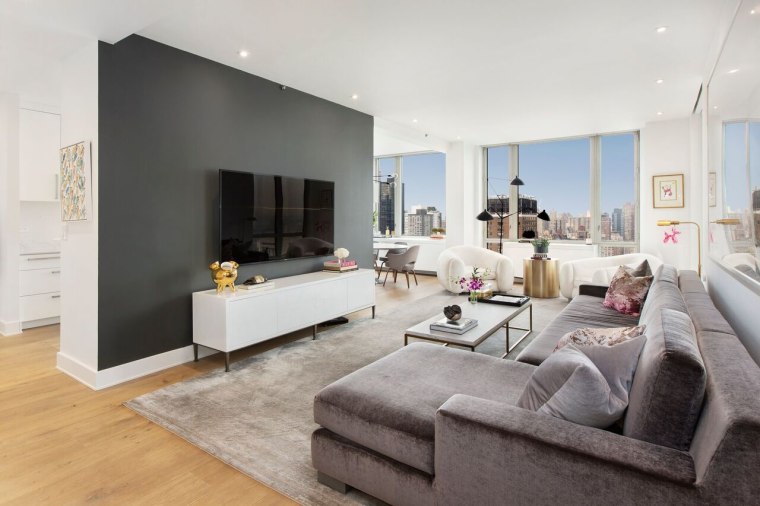 Zarin recently renovated the apartment into a more contemporary space, which works well with the huge windows that overlook the city skyline.
A dramatic black accent wall in the living area provides a smart camouflage effect for the flat-screen television when it's not in use.
The wall separates the bright and sunny living room from the galley kitchen on the opposite side.
In there you'll find shiny white cabinets, quartz countertops and high-end appliances including a Samsung smart refrigerator. There's also a separate fridge just for wine. (She's living the dream!)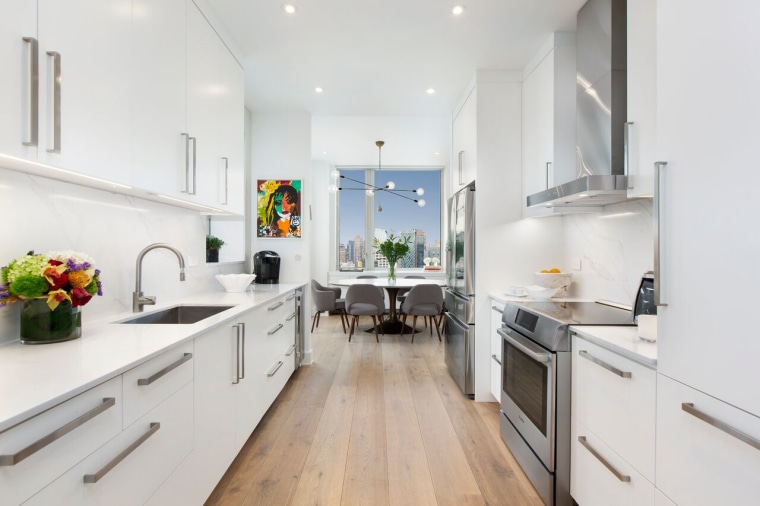 The dining nook right outside the kitchen is next to corner windows with an amazing view. You'll be able to see all the sparkly city lights out the windows during dinner — talk about feeling on top of the world!
You'll also get a sweet view from the master bedroom. The windows come with electric blackout shades in case the sky is just too bright while you're sleeping in on a Saturday. And if you want to listen to music, just use the Sonos surround sound system that's built in.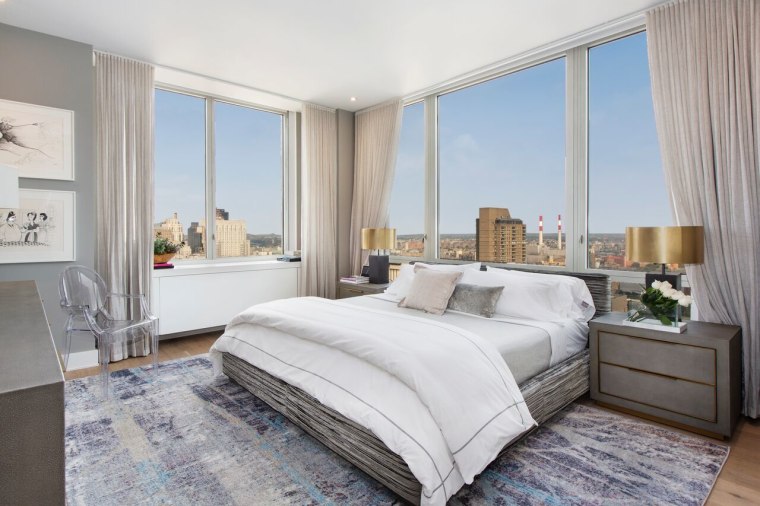 The bathrooms also feature some pretty amazing details and look spectacularly relaxing with spa-like details. The toilets open and close automatically and even have heated seats, while the mirrors are fog-proof.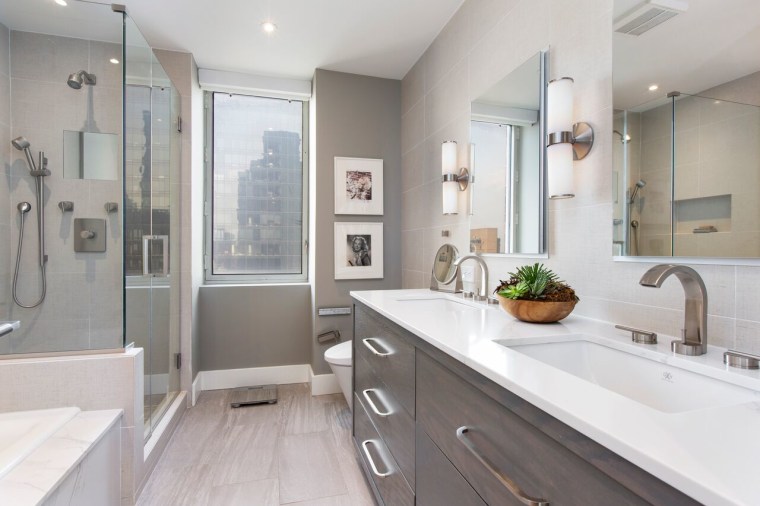 Located in a 24-hour doorman building, the apartment has access to an on-site garage, gym, children's playroom and rooftop terrace.
Zarin shared the home with her late husband, Bobby, who sadly died in January after a cancer disagnosis. In a recent interview with Forbes, Zarin said she's moving because it's time for a change of scenery.
"Once I sell (the apartment), it will be fun exploring new places to live," she said. "Since I love tennis, I want to spend more time in a climate that is suited for it."
The condo is listed by Jessica Cohen and Jennifer Vandekieft of Douglas Elliman along with Suzanne Miller of Empire State Properties. See more photos here.