Hopefully this house will bring better luck to the new owners.
"The Real Housewives of Orange County" star Tamra Judge just announced that the home that she feels may have contributed to her recent streak of bad luck is officially sold.
"Looks like we're moving," she wrote on Instagram next to a video of her realtor, Shelley Black of Veranda Realty, showing off the gorgeous home she just sold.
The reality star and her husband, Eddie, have been open about their bad luck since moving into the house at the beginning of the year.
"Since we moved in, it's just been one thing after another," she told Bravo Home & Design. "We moved in under construction, which was stressful. Then, our dog got cancer. Then, our guinea pig died. Then, I broke my foot the same day the guinea pig died."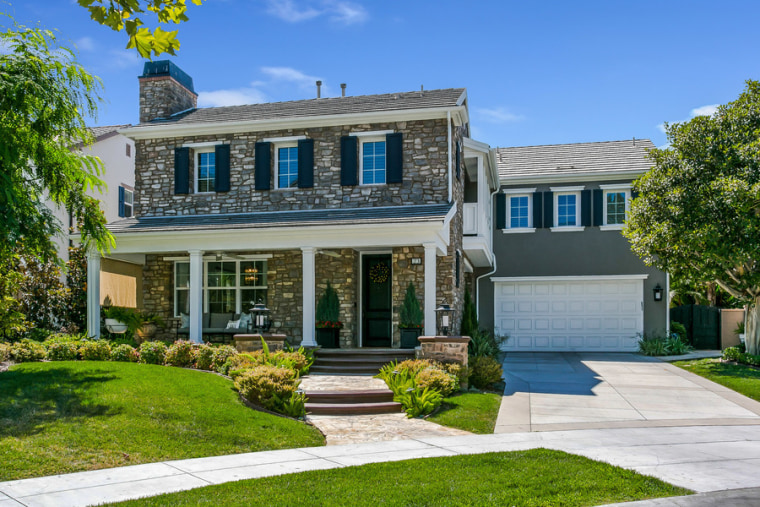 She added, "I don't think the house likes us."
Yikes! Sounds like it might have had some bad juju, but that didn't stop another owner from snatching it up quickly. How could you blame them, though? Just look at the features!
Set behind an exclusive gated community in California's Orange County, the home has solid hardwood floors, crown molding and cased archways throughout.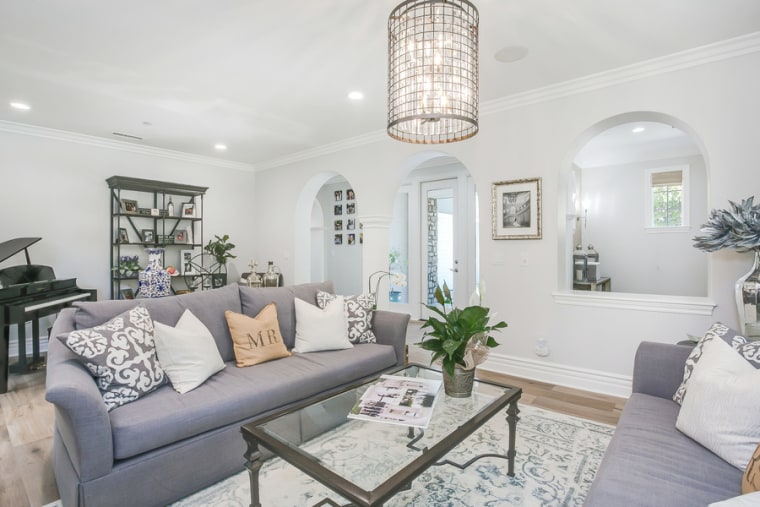 The great room has a huge living area with a custom-built media center.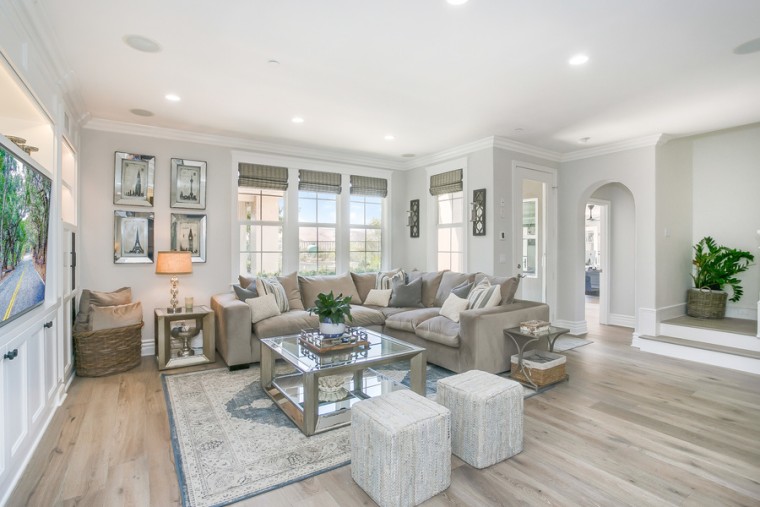 The open kitchen has been recently renovated with quartz countertops, stainless steel appliances, a farmhouse sink and walk-in-pantry. There's also a unique center island that has an upholstered dining booth attached to it (genius!).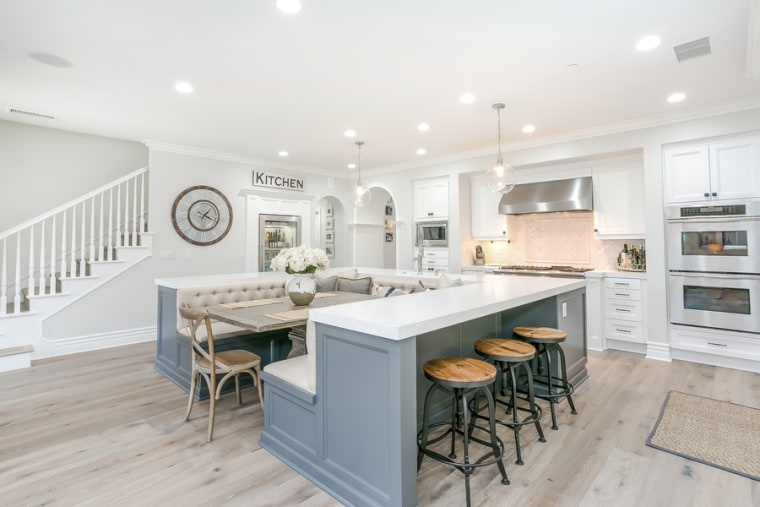 Many of the rooms have large French doors that can be opened for an indoor/outdoor living experience.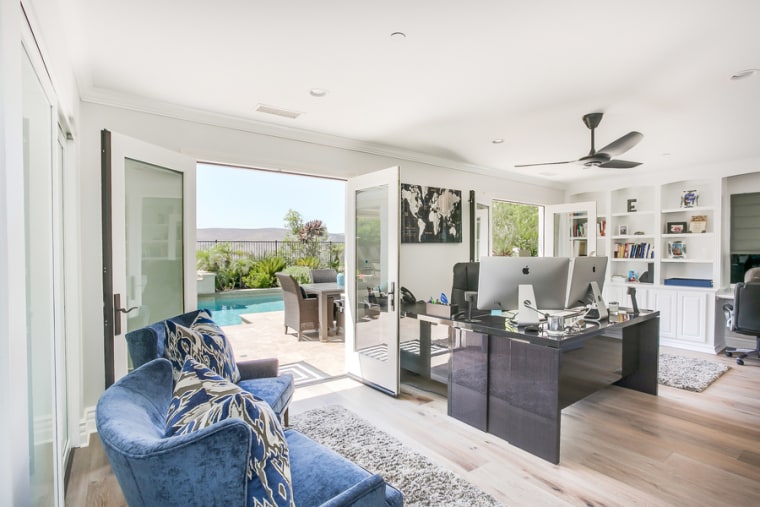 The home has five bedrooms and five bathrooms. The master suite features a statement chandelier, outdoor space and a large bathroom with his-and-her sinks.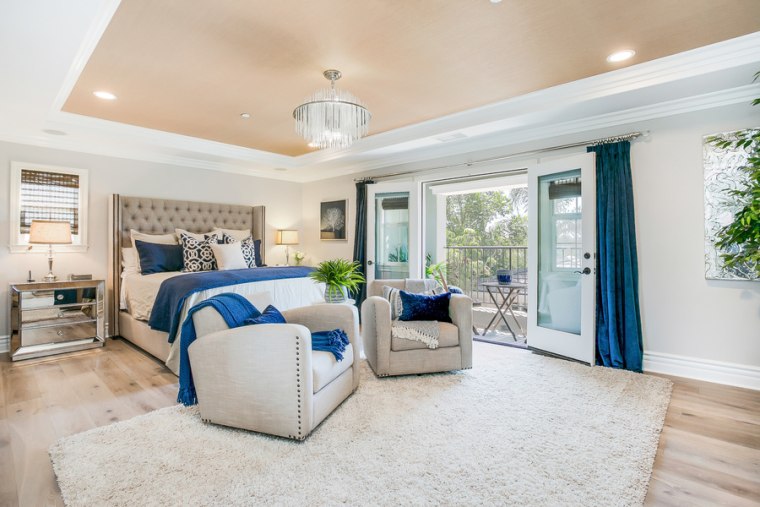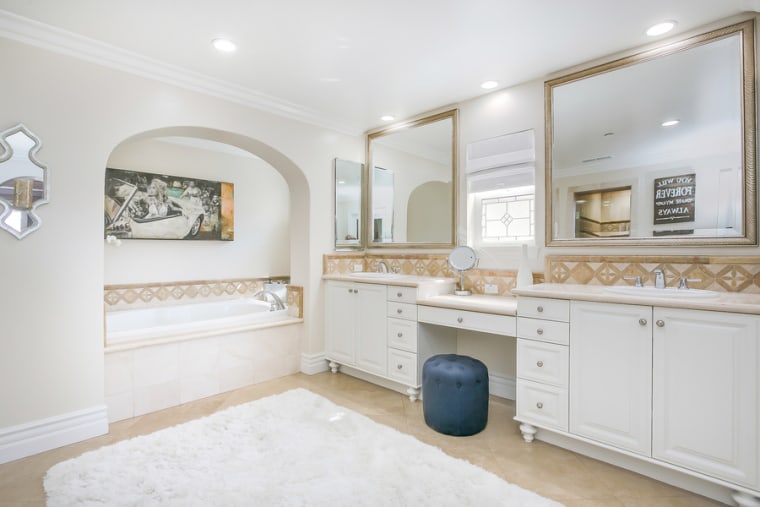 But the real showstopper is the backyard, which features a covered loggia with a bar overlooking the pool. And on chilly evenings, you can cozy up next to the fireplace while checking out the panoramic sunset views.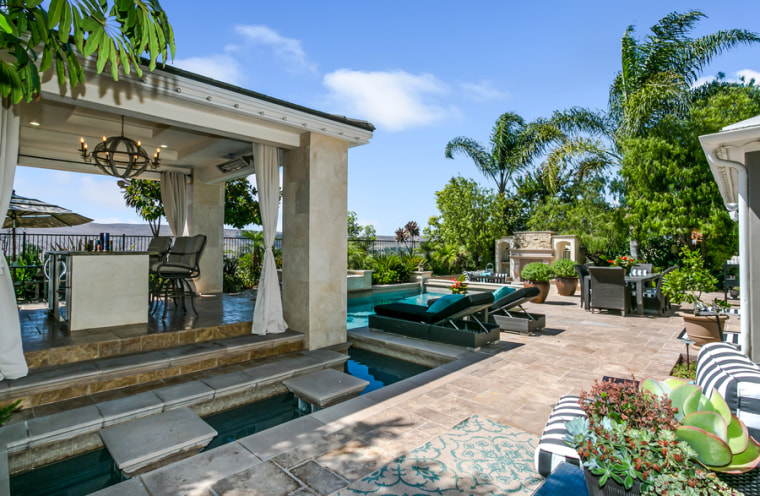 We'd be willing to try our luck with this house just for that!
Now, Judge said she's excited about her new house which is a six-bedroom, four-bathroom $2.095 million property. The 4,600-square-foot house is located in Coto de Caza, the Orange County gated community where season one of "RHOC" was centered, according to Bravo.