Can we get an amen up in here for RuPaul's stunning home?
The "RuPaul's Drag Race" creator and host, 62, took fans on a tour of his Beverly Hills mansion in a recent video for Architectural Digest, and much like the Emmy winner himself, the house is bold, glamorous and full of personality.
"It just makes me happy," RuPaul said during the video tour of his house, which he shares with husband Georges LeBar. "And listen, if you're going to be on this planet, why not be happy? Why not live in a place that makes you happy? And that's what this place does."
One of the happiest spots in the house is undoubtedly the disco room, a ballroom with black-and-white flooring and no fewer than 26 disco balls glittering at different heights from the high ceiling.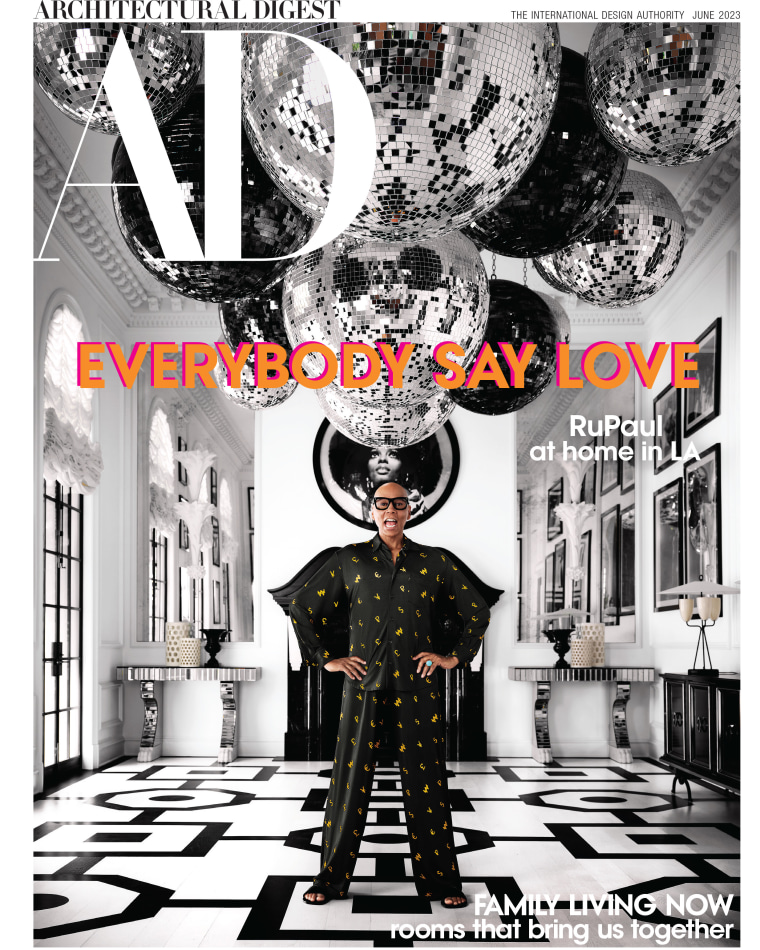 "We love music, we love to dance. When I was coming up, there was always a place that said, 'Cocktails! Dancing!'" RuPaul said. "(That) doesn't happen anymore so we decided we needed a disco in our house."
The room's central table is on wheels so it can be easily pushed out of the way when the mood to dance strikes, he added.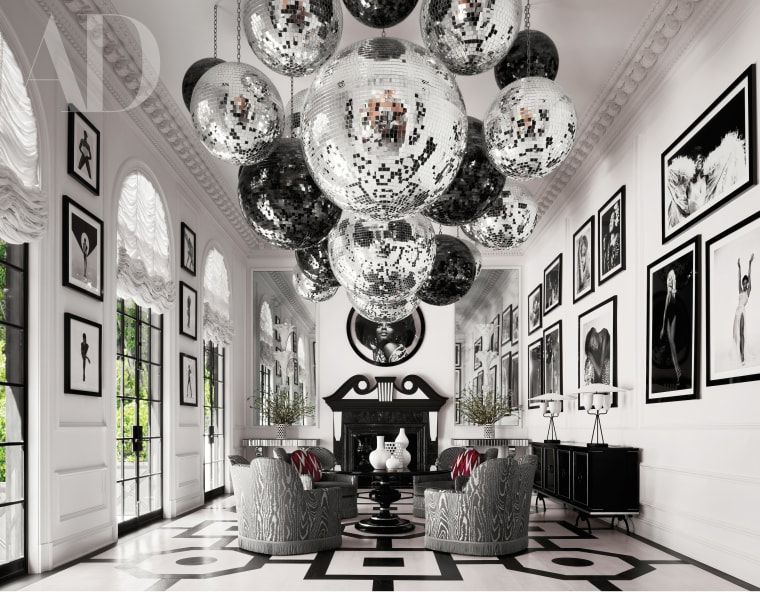 "The idea is to have people over for a little nosh, and then move the table out of the way and then have a daytime disco in this very room," he said.
The disco room may be mostly black and white, but the rest of the house is heavily accented with RuPaul's favorite color, orange.
"When I was 34, I realized orange was my favorite color because of the way it makes me feel," the Tony winner said. "I implore all of you out there watching to find what your favorite color is, based on how you feel, and live in it."
He joked that his warm-toned office is "like living in my own personal Hermès box," referencing the French luxury brand's signature orange logo.
"It reminds me of an office that Joan Collins would enjoy," he added, bursting out laughing.
RuPaul also gave viewers a glimpse of his chic kitchen and breakfast nook, as well as his enormous closet and glam room. 
But the true heart of the house is undoubtedly the massive drag closet, which includes archives of drag looks he has sported over the decades.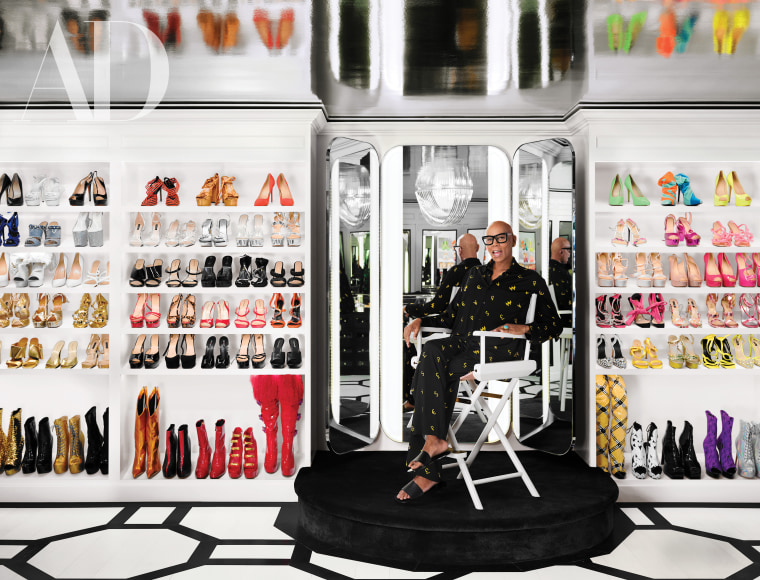 "This is the epicenter right here. This is the mother lode," he said. "This is the drag archives. Jewelry, shoes, gowns, you name it, it's all right here."
The room features floor-to-ceiling shelves of stilettos, as well as jewelry cases and a few mannequins modeling colorful dresses.
"You come down here and you want to make yourself beautiful," he added. "You want to try on everything. You actually want to lick everything. But I don't advise that!"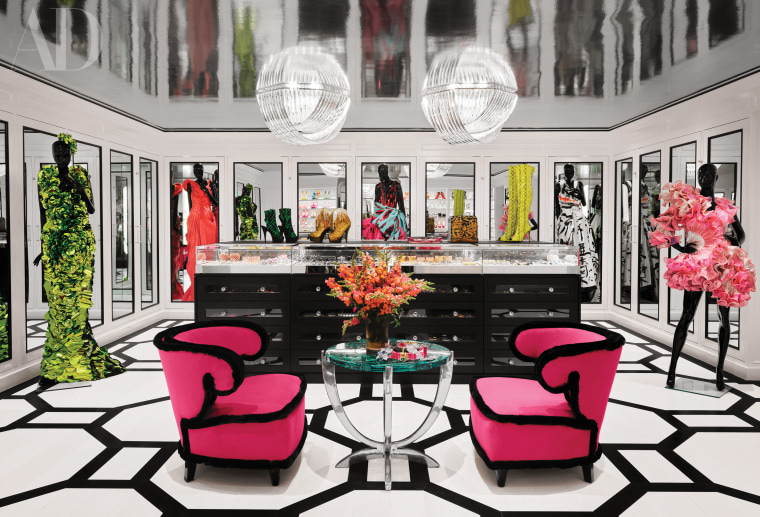 The host and producer said the drag closet is definitely his "favorite room" in the house.
"The kid in me has always loved color and shiny and outrageous and texture," he said. "That's what makes drag so important, that's what makes drag so much fun to do."
RuPaul also said his vibrant house reflects the joy he has found in expressing himself through drag.
"For anybody out there who has never done drag, I am telling you now, get yourself in a pair of pumps, wig, some very colorful eye makeup, and wait and see what emerges, because there's a superhero in you that is just dying to get out," he said.  
"Like these jewels, where you shine a light on it in a different way, and it turns into something completely different," he added. "That's what we're doing here and that's what this house is."