Just like in fashion, housing trends come and go — and what's in vogue right now in real estate might surprise you.
Ranches are currently the most popular style of home for sale in the U.S., according to a new report from Trulia. Ranches beat out modern homes, cottages, Tudors and more for the honor.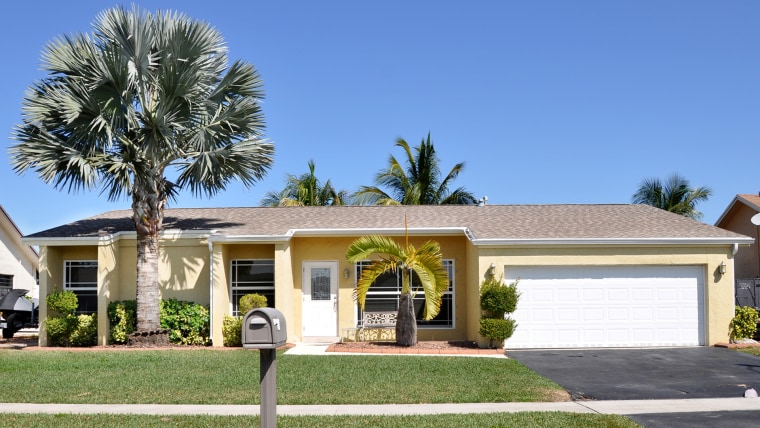 Simply put, ranches are single-level homes, meaning no stairs. They usually feature an attached garage and an open layout. They were popular decades ago but fell out of fashion in the '80s and '90s, according to the report.
Experts point to the affordability of ranches as one of the reasons for their popularity.
For homes in Atlanta, Georgia, the citywide median listing price is $180 per square foot, but for ranches, it's only $92 per square foot, according to the report. Of course, that isn't the case in every state, but it gives you an idea as to why ranches might be attractive for homebuyers on a budget.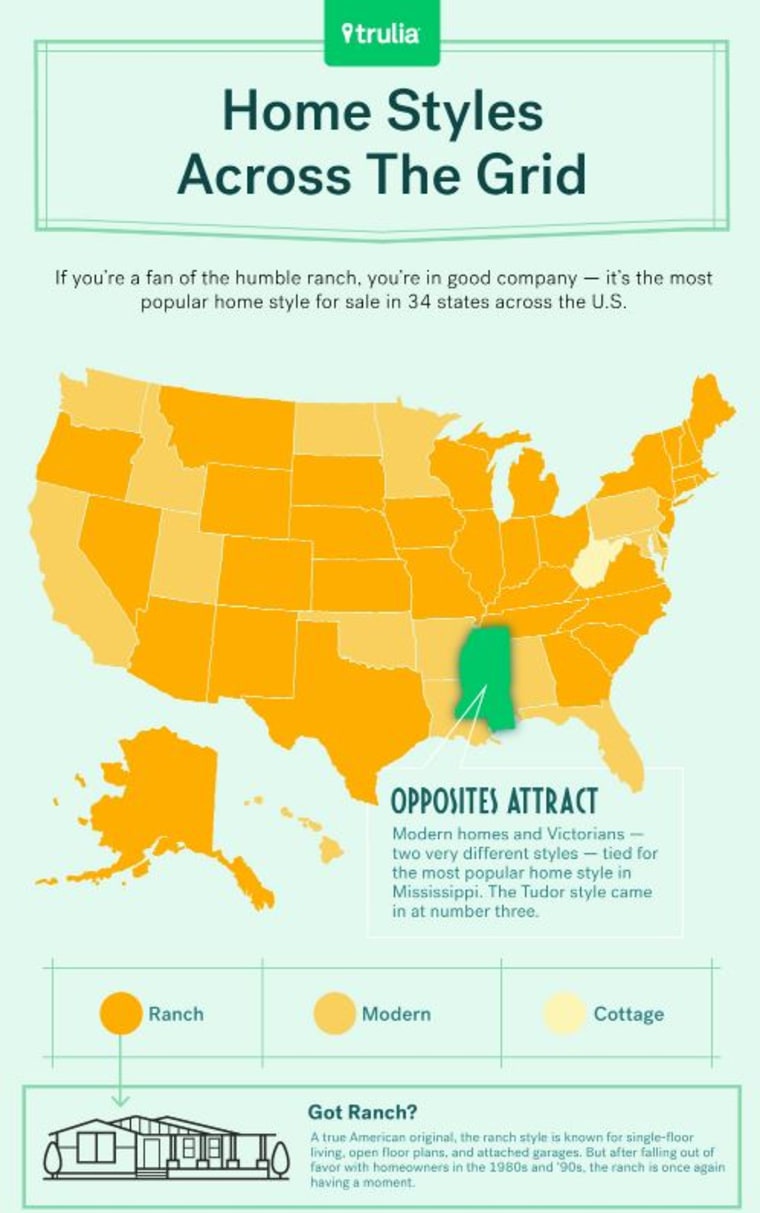 (Click here for a larger version of the above graphic)
Joshua Juneau, a real estate agent for Triplemint, came up with a few other factors that may have contributed to the renewed popularity of ranches.
"There is no shelf life for how long you can live there," he told TODAY. "As you grow older, you don't have to worry about the stairs being a problem."
And if you have children, you also don't have to worry about monitoring them on multiple floors, he added.
Another point to consider: If you're planning to renovate your home, it's easier to do so if the house is all on one floor.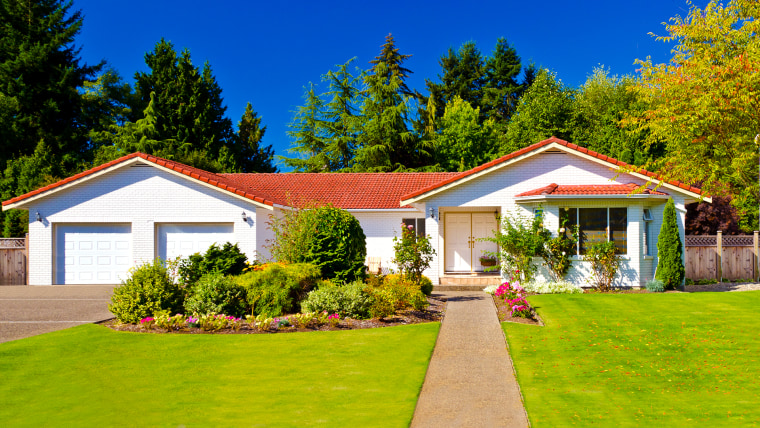 Trulia also looked at house-buying trends across states, finding that what's trendy also depends on where you live. Ranches weren't the most popular in every state, just most. In California, for example, modern homes — characterized by geometric lines and large windows, and often made with steel or concrete — are most popular. In Mississippi, modern homes tied with Victorian-style houses as the most popular.
The second most popular style of home across the U.S. is modern, followed by contemporary, according to the research.
For years, bigger meant better, and having multiple floors was all the rage. But now, those of you who live in one-story homes can relish in the fact that ranches are on top again — at least for now.