You enjoyed your apple cider donuts and took the sweetest family pics at the local pumpkin patch — now it's time to turn your haul into something festive. Not sure how to decorate your new pumpkin for the season? We've rounded up some of the most fun design ideas for inspiration. Below, see 13 pumpkin projects that range from spooky to silly and everything in between!
1. Undead Pumpkins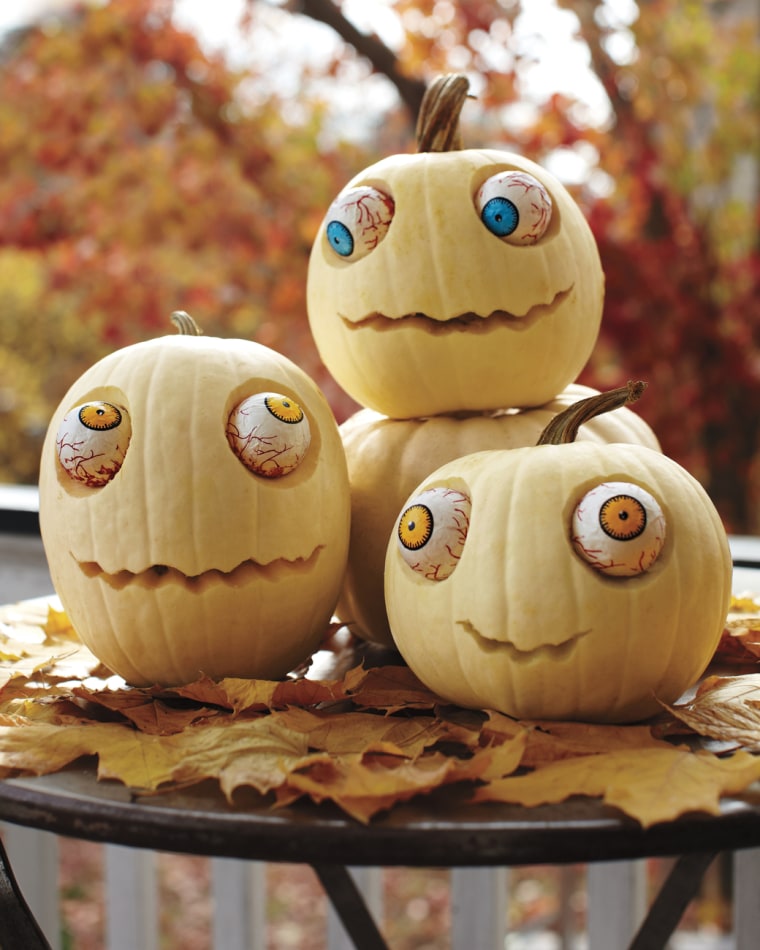 A miniature saw and some plastic eyeballs are pretty much all you need to turn your pumpkin into a googly-eyed zombie. This is a great project especially if you can find a white pumpkin since it'll give your undead friend a pale complexion. See the tutorial at Martha Stewart.
2. Pumpkin Owls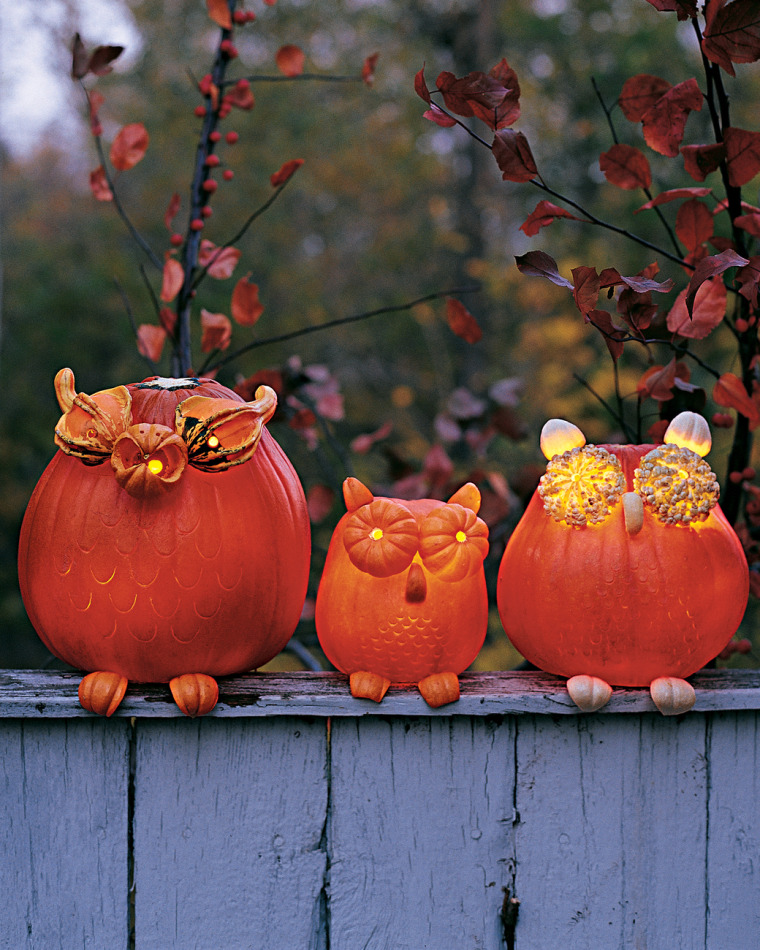 Well, isn't this project a hoot?! A little more advanced in technique, this large pumpkin design is actually made with the help of some miniature pumpkin and gourds. See the tutorial at Martha Stewart.
3. Boo Jar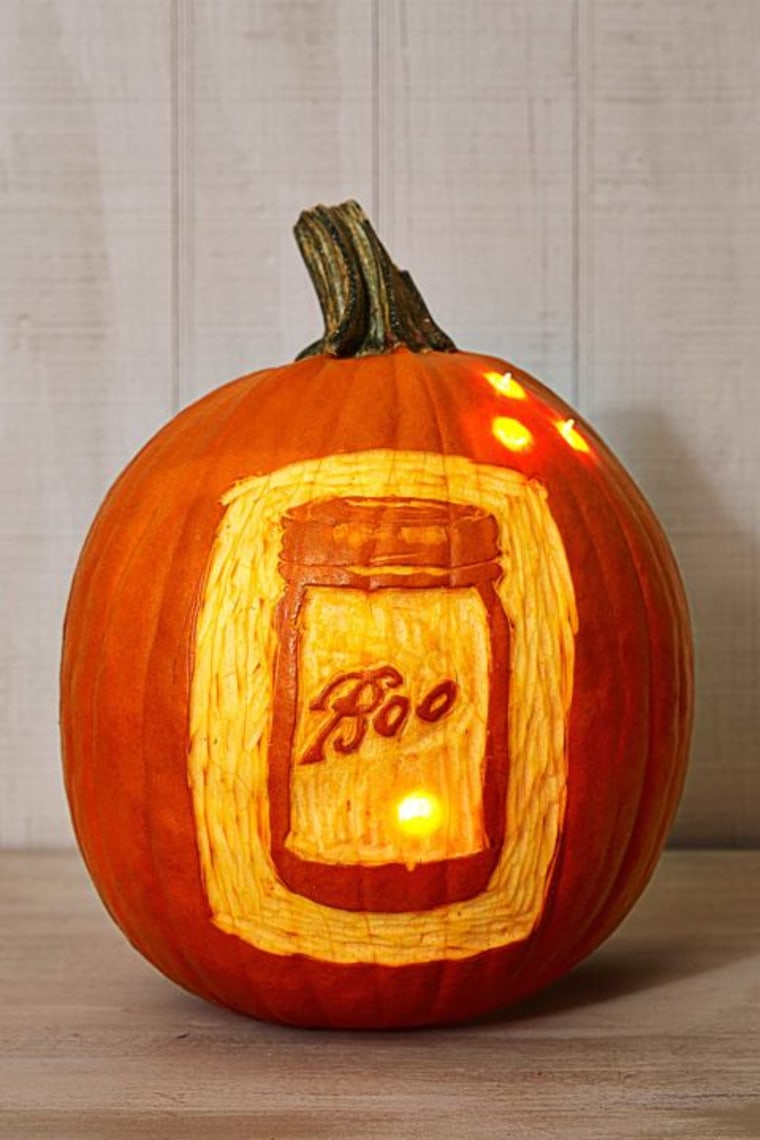 Got an obsession with Mason Jars around the house? Here's a pumpkin for you! Not only is it carved beautifully (there's a template that will help you with that), but there's a special magical touch thanks to battery-powered string lights that give it a firefly effect. See the tutorial at Country Living.
4. Cookie Cutter Pumpkins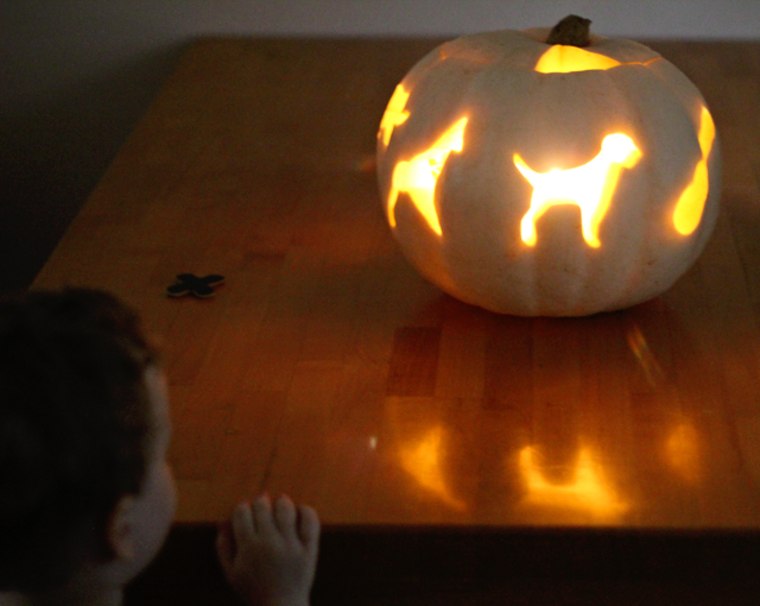 If you're carving your pumpkin with kids, here's a genius hack to help them get the perfect shapes — and you probably have all the tools you need in your kitchen drawer. See the tutorial at Modern Parents Messy Kids.
RELATED: 9 shockingly easy Halloween decorations you can make yourself
5. Metallic Centerpiece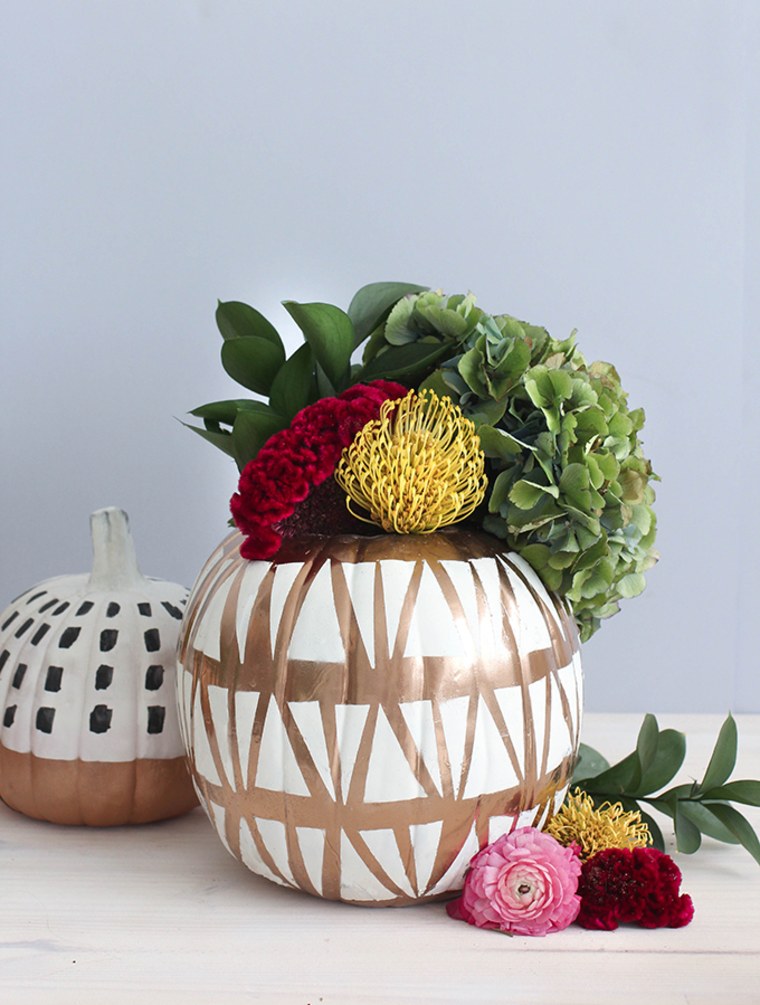 Want to create a festive tablescape that's less Halloween and more fancy fall? This is a great project to try! Some painter's tape, metallic spray paint and a knife are all you need to create this gorgeous vase out of a pumpkin. See the tutorial at I Spy DIY.
6. Monogrammed Pumpkin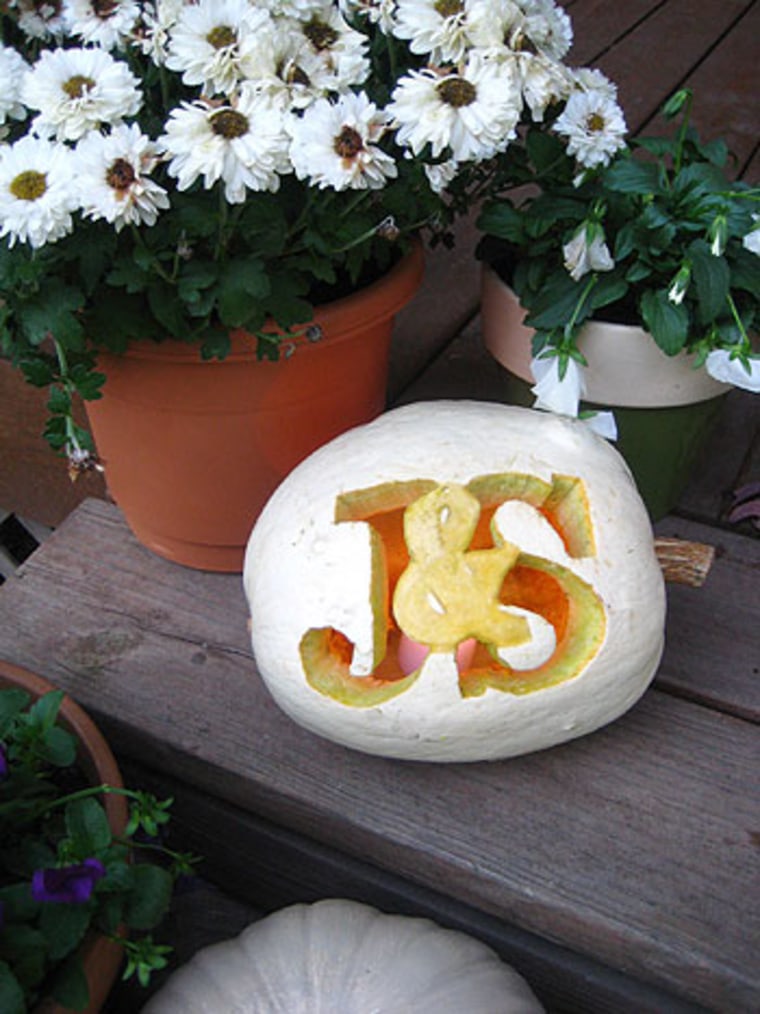 Love to monogram everything? You might as well do it to your pumpkin as well! This adorable project can be done with a homemade pattern that can also be used for things like house numbers or just a fun DIY design. See the tutorial at Young House Love.
RELATED: 4 fun ways to dress up your front porch for fall
7. Glow-in-the-Dark Pumpkin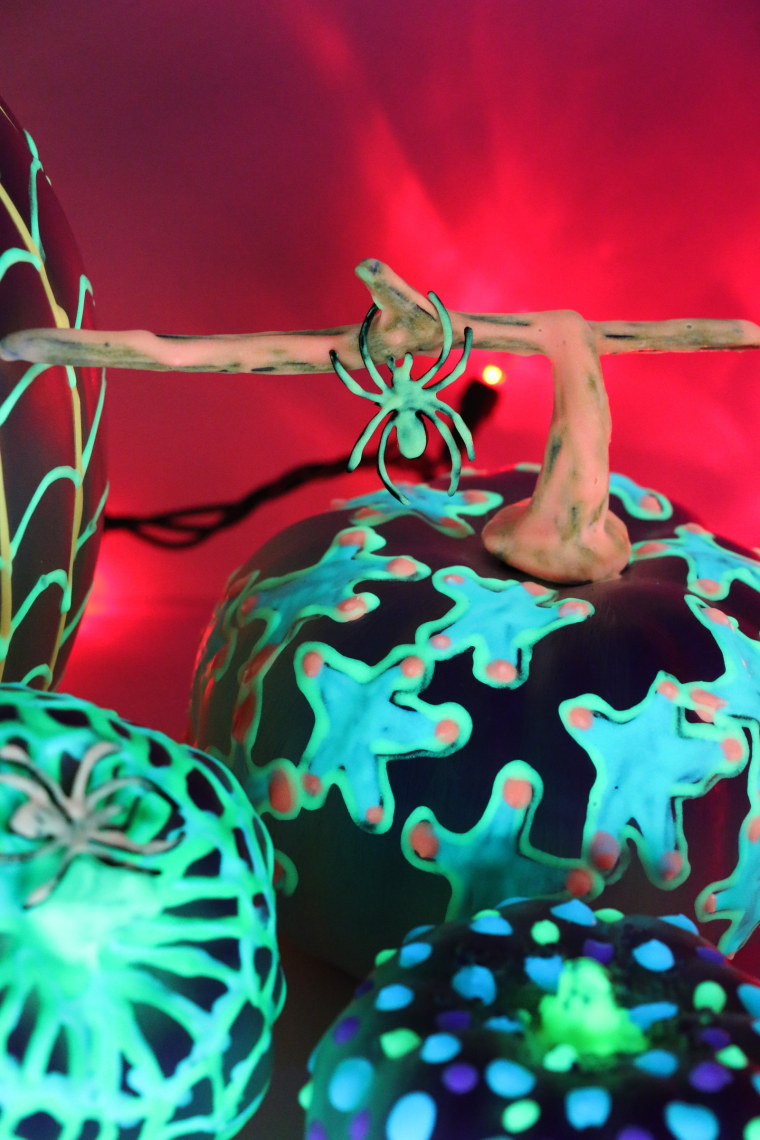 Turn your pumpkin decorating party into an evening of artistic expression with this cool project that uses colorful glow-in-the-dark paint. Super fun to have on your front porch during nighttime trick-or-treating, too! See the tutorial at I Love to Create.
8. Donut Pumpkins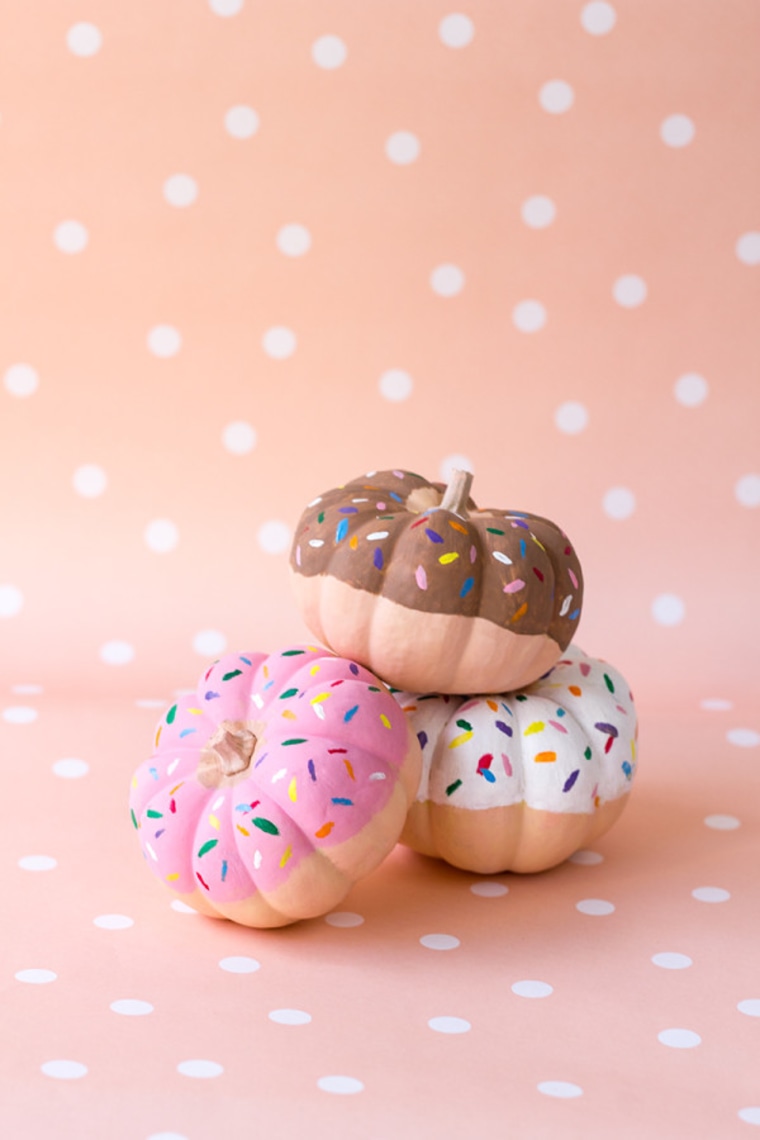 Got a sweet tooth? (Side note: who doesn't?) Then you'll love this sweet idea for decorating your mini pumpkin. Some acrylic paint is all you need to make these fun pieces that are totally Instagram-worthy. See the tutorial at Studio DIY.
9. Animal Pumpkins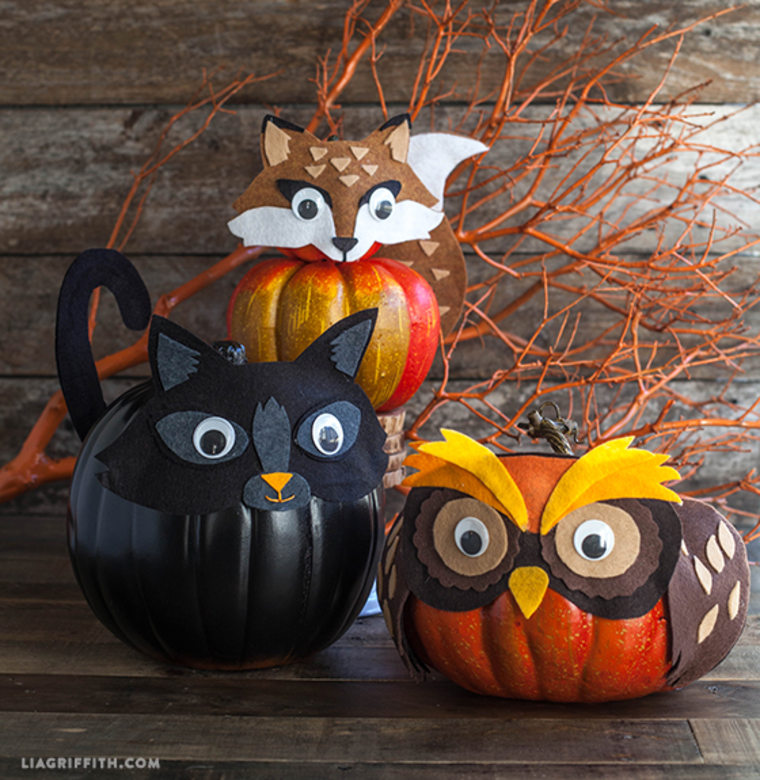 Now these are some Halloween party animals! Enjoy a crafternoon making these fun felt masks for your pumpkins, and they'll have a pretty good chance of winning the costume contest on your block. See the tutorial at Lia Griffith.
RELATED: It's fall! Enjoy the new season with these 10 decorating and entertaining ideas
10. Floral Moon Pumpkin
Incorporate fresh or silk flowers into your pumpkin decorating project with this gorgeous idea that manages to be both spooky and sweet. See the tutorial at The Merrythought.
11. Ice Cream Cone Pumpkins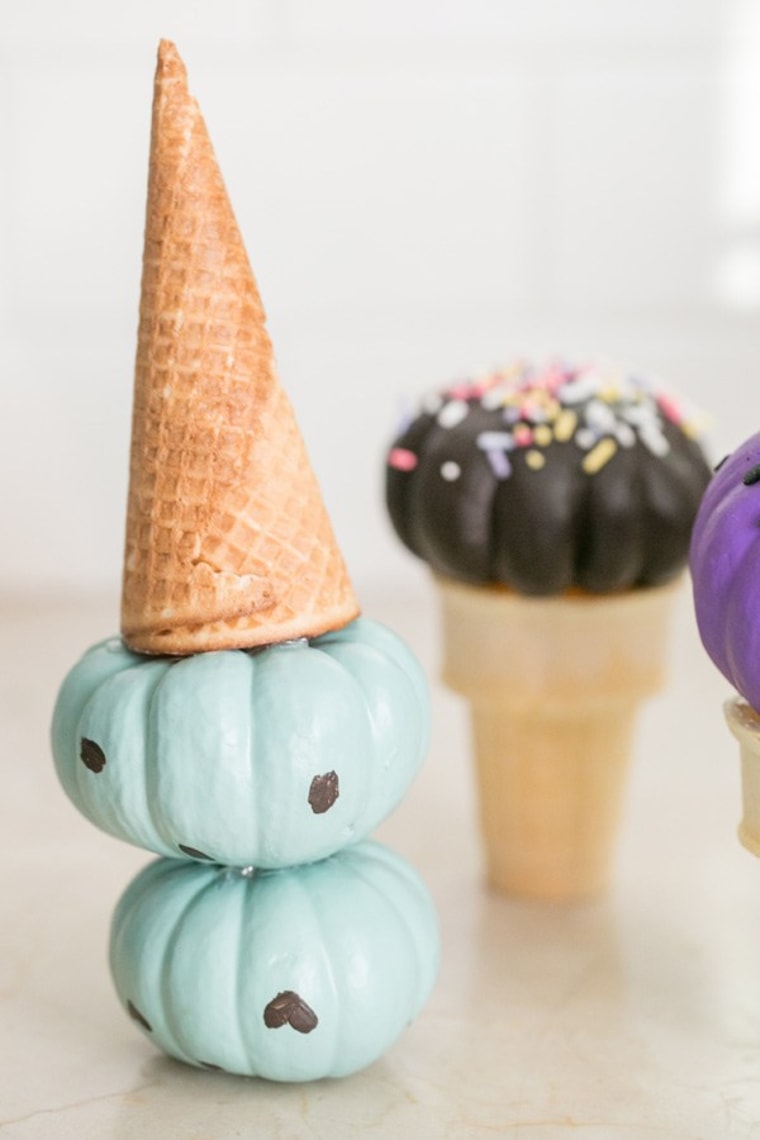 So maybe the summer ice cream season is officially over (womp, womp), but it doesn't mean you can't have some fun with the dessert in your pumpkin project. These adorable cones have us craving the sweet stuff (but we'll also settle for pumpkin spice anything!) See the tutorial at Sugar and Charm.
12. Embroidered Pumpkin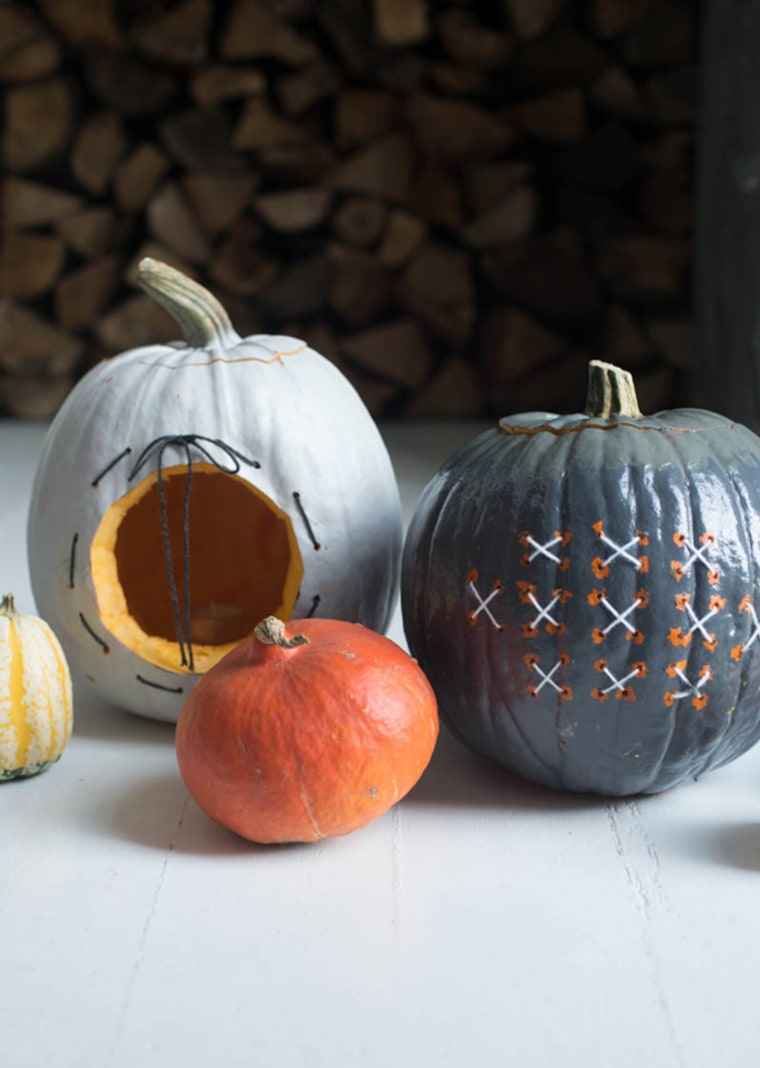 We're loving this unique way of carving a pumpkin — all you need is some yarn, a needle and paint to turn it into a gorgeous sewn masterpiece! See the tutorial at A Subtle Revelry.
13. Succulent Pumpkin Planter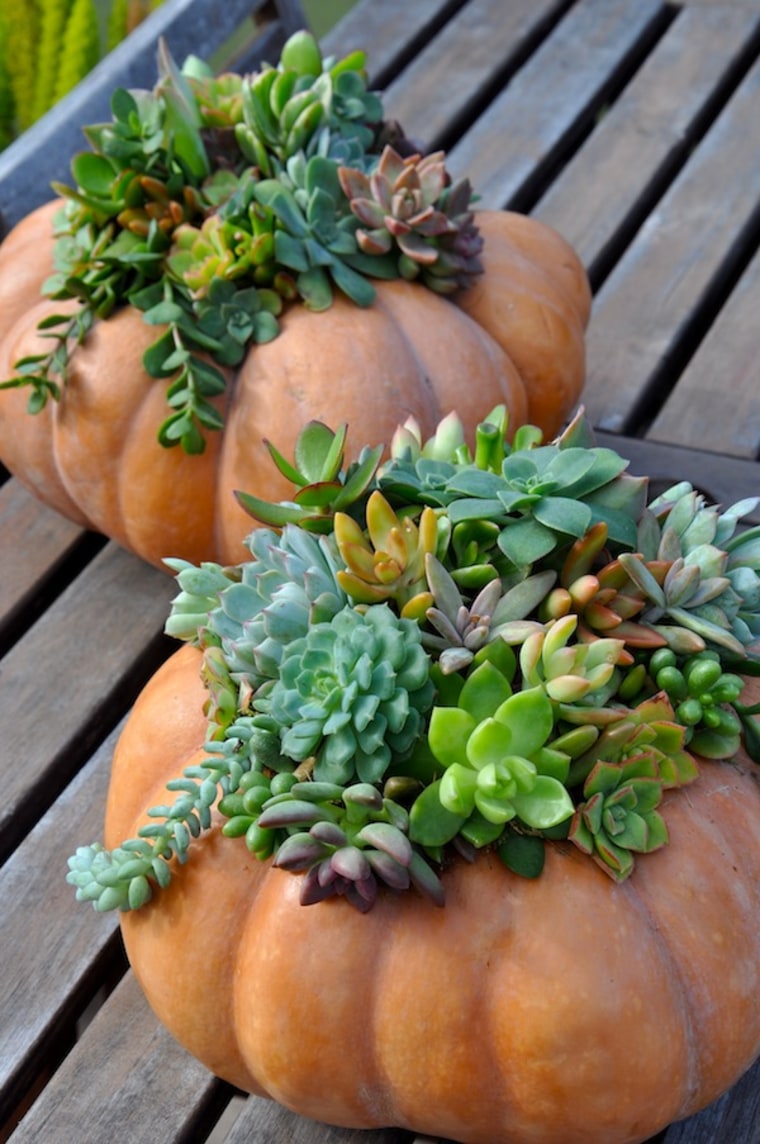 A fun and festive way to hold your succulents this fall, this pumpkin planter will last a few months as long as you mist it with water a couple of times a week and keep it in a cool spot. See the tutorial at Flower Duet.