It's beginning to look a lot like springtime — and Drew and Jonathan Scott want to ring in the warmer weather with you.
For TODAY's series "Design Your Life," the hosts of HGTV's "Property Brothers" and "Brother vs. Brother" demonstrated a few fabulously inventive DIYs that are perfect for spring and summer. (Our favorite: Their DIY fire pit. Who would've thought you could make one all on your own?)
Cheers to a relaxing summer spent entertaining al fresco!
DIY fire pit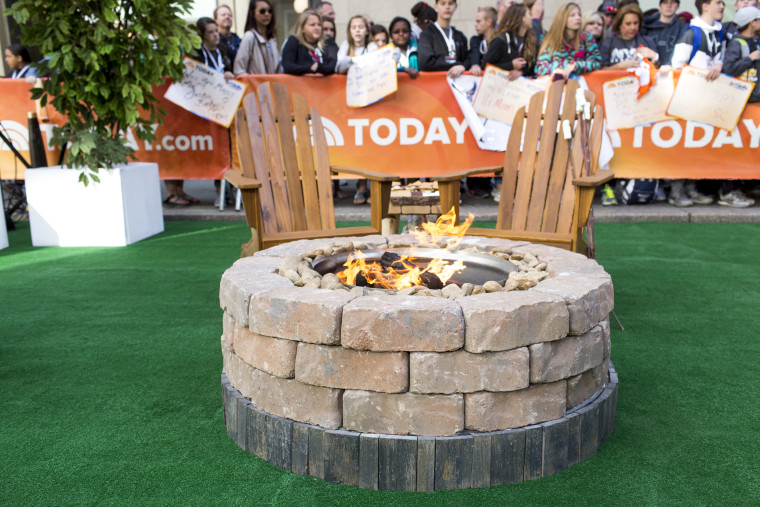 Instructions:
Mark the location and size of your fire pit.
Remove grass and layer of dirt, then add gravel for foundation and drainage.
Assemble block.
Use adhesive or mortar for permanent installation.
Insert ring. Then fill the trough with two-thirds of gravel. Top with decorative rock.
RELATED: At Home with TODAY: The Property Brothers welcome you to their shared pad
Cool cooler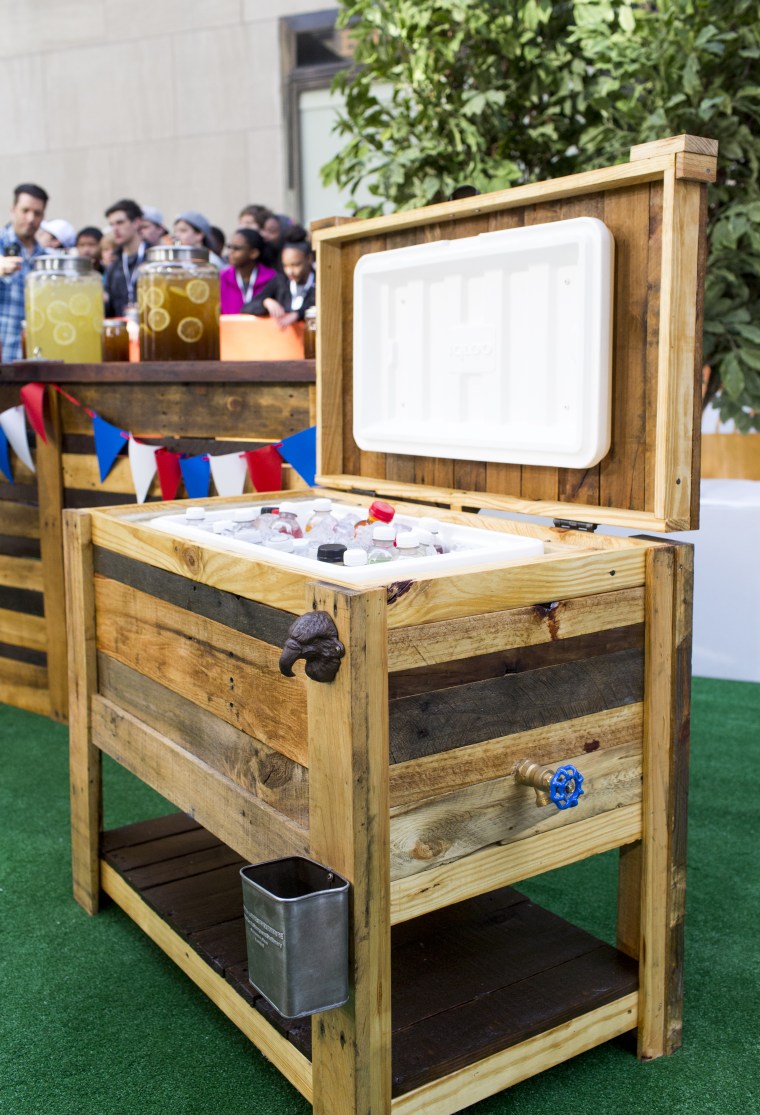 Instructions:
Use thickest pallets for front & back legs.
Add apron to create overhang.
Create cooler support out of pallet boards. Turn frame upside and slide cooler in.
Surround top with boards to hide cooler, mark where hole goes for drainage, attach spigot.
Determine height and width of your cooler to make lid, with lid in place attach hinges to back of lid, coat with a sealer.
Add hardware (bottle opener, handle, bottle cap holder). Adding caster wheels is optional.
Enjoy!
RELATED: Property Brothers Drew and Jonathan Scott release first country music video
DIY hammock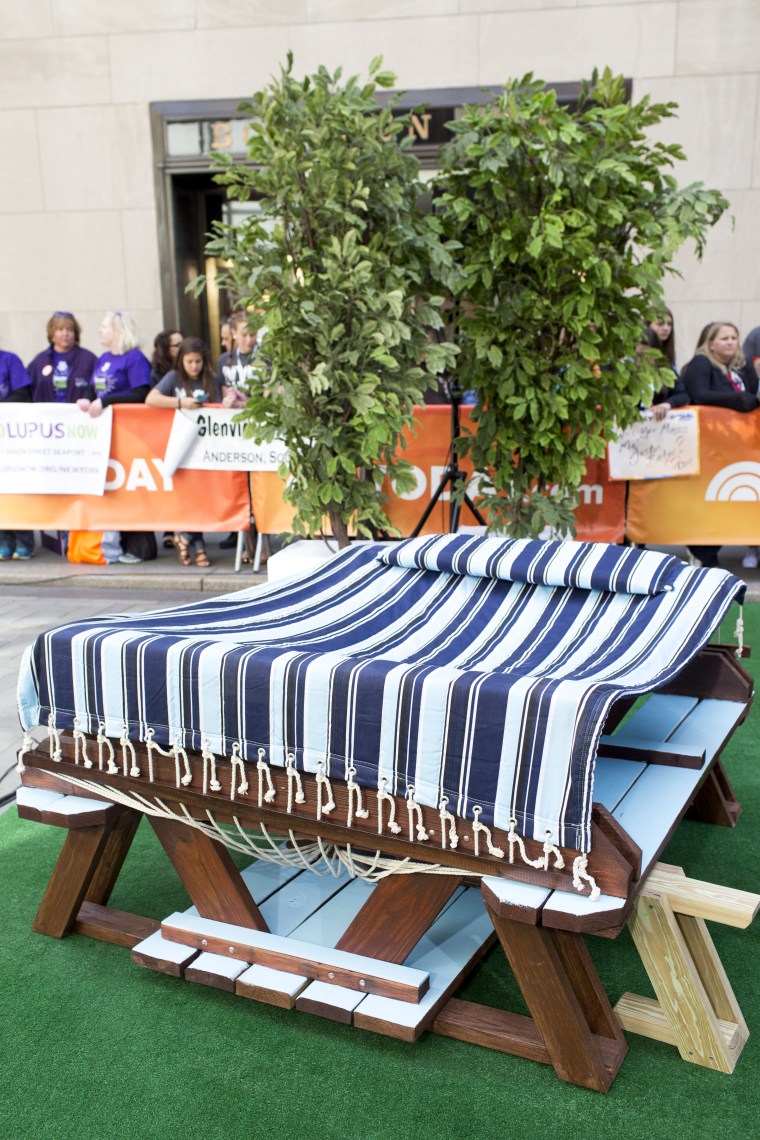 Instructions:
Turn the table over to create the base for the hammock.
Must modify the base so it supports the structure.
Add fresh coat of exterior paint to brighten up the structure.
Attach a hammock using chain and S-hooks.