Need one more reason to be outside? Well, the Property Brothers will give you four. The HGTV hosts are showing how you can DIY four popular games for outdoor fun.
Giant Jenga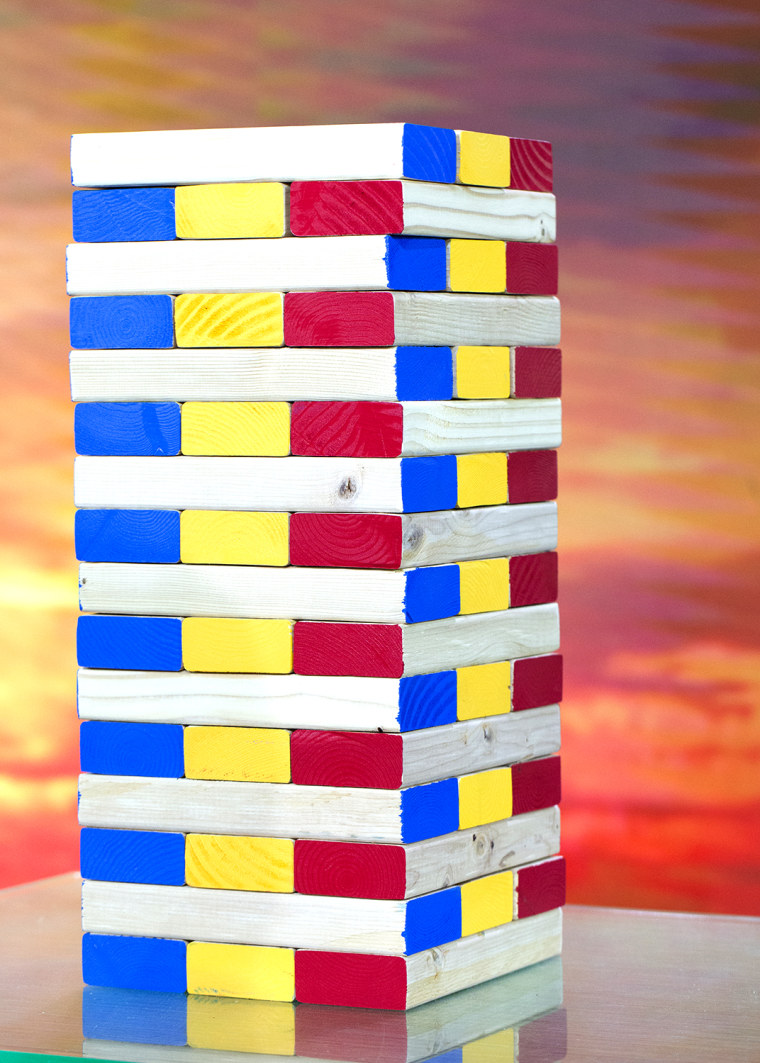 This project would be a hit for kids and adults. Create a giant Jenga game using two-by-four pieces of scrap wood and leftover paint. Cut the two-by-four pieces into 48 10 ½-inch blocks. Paint the ends with fun colors and seal the wood to make the surface less slippery. Line the planks in rows of three and have at it!
Twister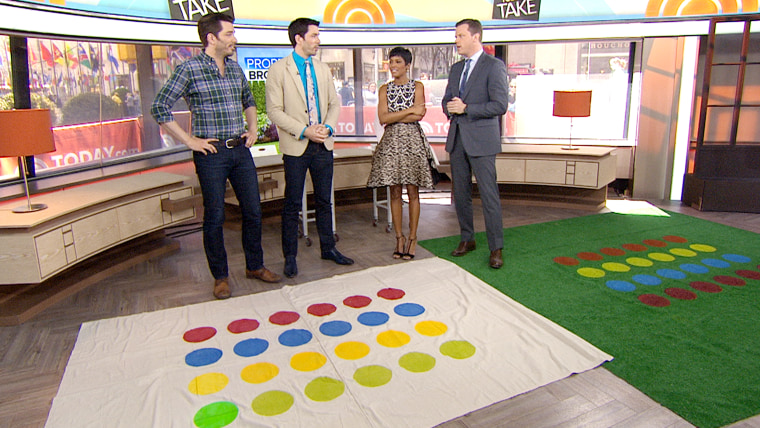 Another winner for adults and kids is Twister, and the Property Brothers have two ways you can recreate the game. Either take an old tarp or painter's cloth and use stickers or masking tape to create circles. Another option is to create a customized game on your actual lawn by using non-toxic paint. Remove the game by simply mowing the lawn!
Corn hole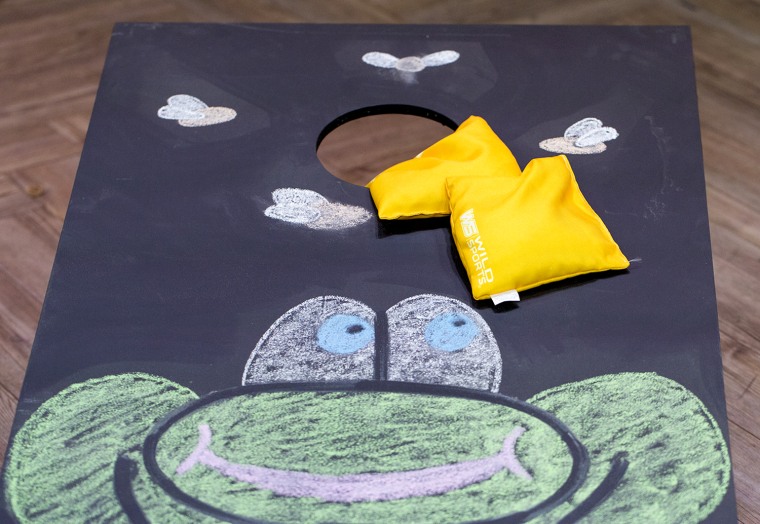 This popular backyard beanbag-toss game is perfect for the entire family. Here's how to make your own custom version:
Cut a piece of plywood two-by-four. This can be found precut at many home improvement stores. Build a wooden frame to attach the plywood.
Cut legs so the highest point of the board is at 12 inches.
Measure 12 inches across and 9 inches down from top of board and draw a 6-inch circle.
Drill a hole in the circle for a jig saw blade, and then cut hole out.
Sand hole and board.
Prime corn hole board and then finish with up to two coats of chalkboard paint.
After paint has dried, the board is ready for chalk and a game of corn hole.
Game table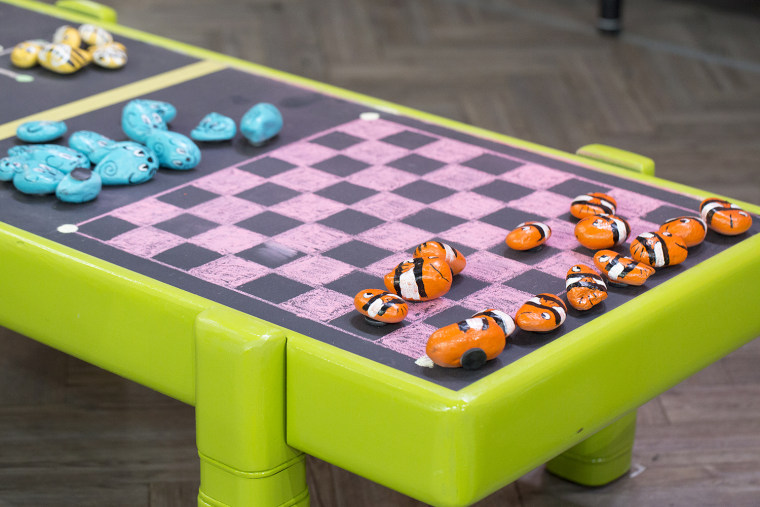 Recycle an old table by flipping it into a game table. Simply apply a coat of chalkboard paint to the surface. Once it's dry, use chalk to draw on any family favorites, such as checkers or chess.