It's Earth Week, and because eco-friendly home projects don't always stir the most charming visuals, Property Brothers Drew and Jonathan Scott stopped by TODAY to show four DIY projects you can create with a little upcycling and creativity.
Simple sandbox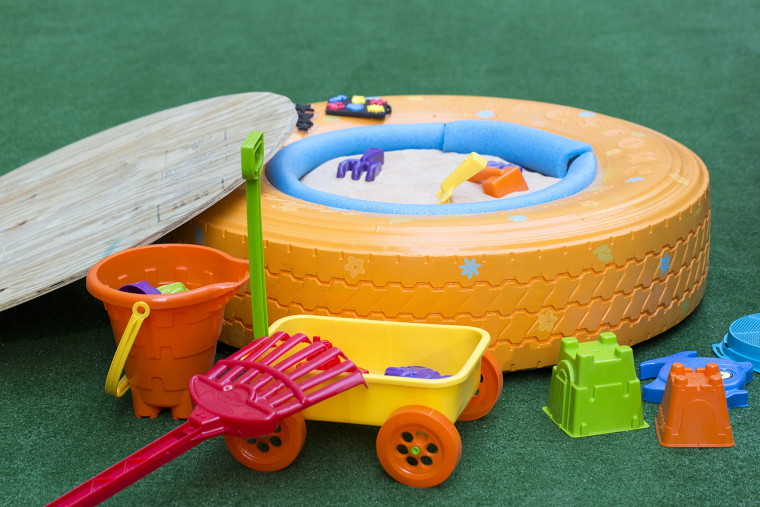 The weather is warming up, so take advantage by creating a backyard sandbox for your little ones. The best part: This project only cost $25. Here's how to do it at home:
Call your local tire shop and ask to browse their lot for a spare tire. (They might give you one for free!)
Scrub the tire clean, then use exterior paint to give it a fresh look.
Use an old sheet or cloth to cover the ground under the tire. This will keep sand off your lawn and prevent weeds from growing around the tire.
Fill the tire with sand.
Cut a circle from plywood as a top for the tire to keep the sand dry.
Use a pool noodle to cover the edges of the tire and keep sand inside.
RELATED: Don't ignore the Zika warnings: How to avoid disease-carrying mosquitoes at home
Skateboard picnic table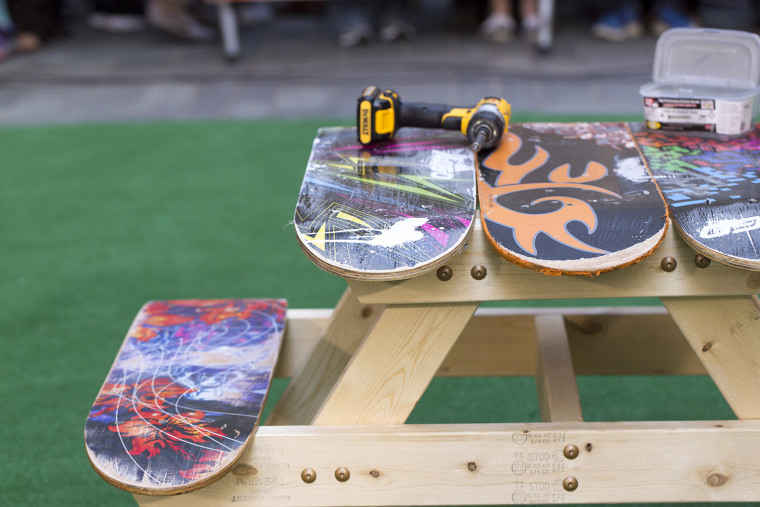 Don't toss that old skateboard! Turn it into a picnic table with this creative DIY. Here are the instructions:
Buy or find four or five used skateboards.
Remove wheels and save them for another project.
After deciding what age group the table is meant, lay four two-by-fours out in an "A" pattern.
Run two two-by-fours horizontally at the appropriate seat and table height, mark and then cut.
Build two frames, one for each end.
Use rounded exterior lag screws to assemble the two-by-four frame. If standard bolts or lag screws are used, buy plastic or rubber caps to cover sharp edges.
Run one two-by-four across the top center of a frame to attach the two frames.
Lay out the skateboards on the table frame for desired design, and then predrill with a countersink bit and attach with exterior screw.
The skateboard picnic table is ready to use.
RELATED: Glamping at home: tips for creating the ultimate backyard getaway
Pallet garden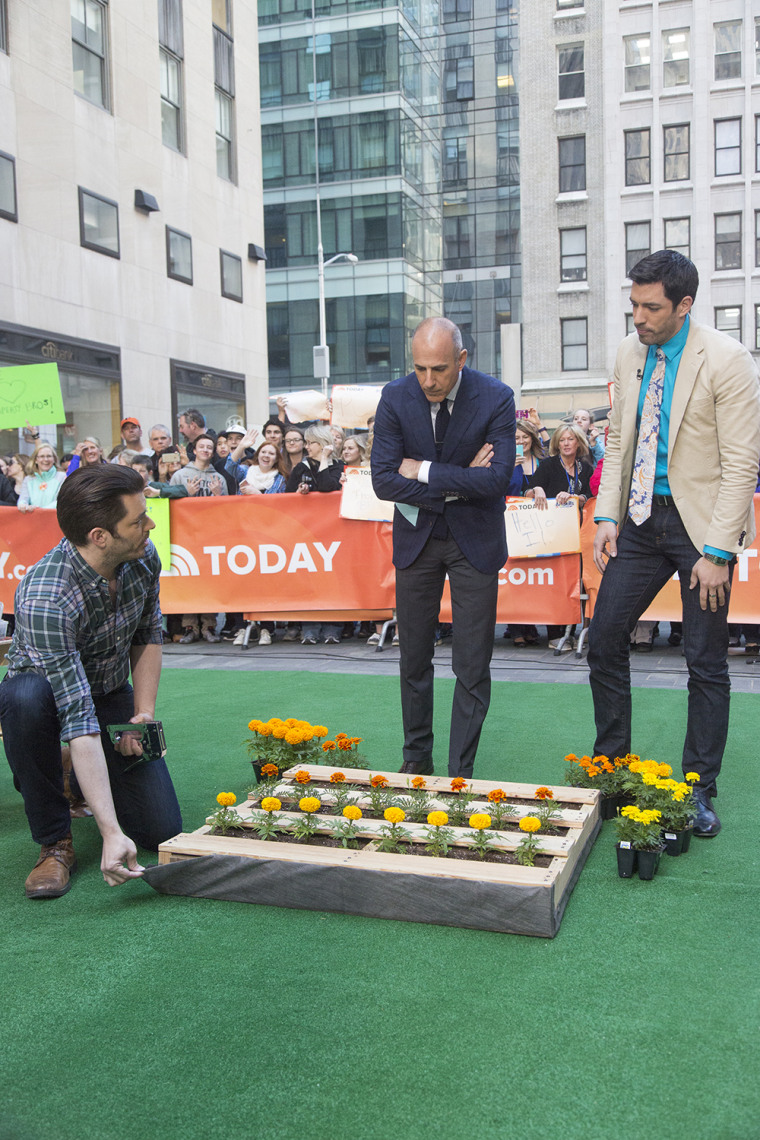 Creating a garden out of pallets is easy, inexpensive and beautiful. Here's how to make it happen:
Find a pallet by calling any shop that carries large equipment.
Collect your supplies, including two large bags of potting soil, a staple gun, staples, 16 packs of starter plants (marigolds, poppies and morning glories work best) and a small roll of landscape fabric.
Clean the pallet.
Fill the pallet with soil and insert the plans in each open row.
Water regularly.
Portable bench
Create a movable indoor/outdoor piece of furniture by simply attaching a wheel from an old wheelbarrow to a bench. Moving the bench is no longer a chore!
This article was originally published Apr. 21, 2015.