Drew and Jonathan Scott, hosts of the HGTV series "Property Brothers," stopped by the plaza to show how to create paradise in your very own backyard — and we're not talking about simple herb gardens.
Cooler table
Al fresco entertaining is one of the best parts about having an outdoor space. Why not kill two birds with one stone by installing a cooler into your outdoor picnic table? You won't have to get up to pour yourself another drink, and the entire project can be done in less than an hour. Talk about convenience. Here's how you can make one at home:
Purchase a gutter piece at your local home improvement store.
Pre-measure and cut out the center of a wooden table to the size of the gutter.
Insert the gutter and attach using metal screws.
Add a drain by pre-drilling a small hole and a cover with a stopper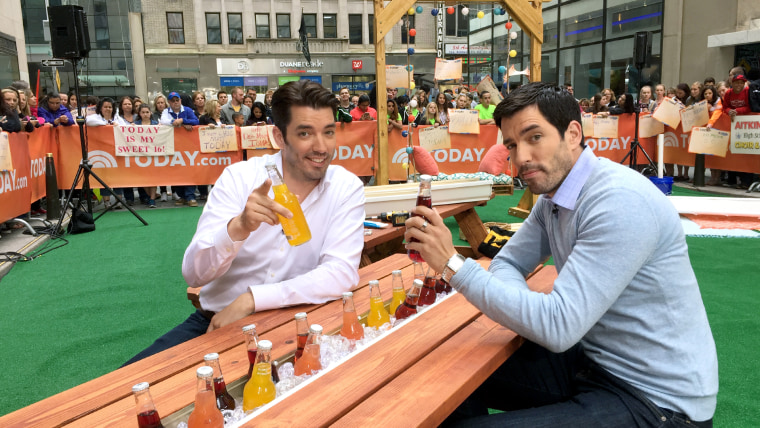 Pallet swing
Craft a romantic swing from a simple pallet. Add a cushion and pillows for the perfect nap spot — and do it all for under $50. You can even customize this project by weaving fake flower wreaths or miniature hanging lanterns around the hanging ropes.
Cut the pallet down to the size of a pillow.
Be sure to sand down any rough areas.
Use two lengths of rope to hang the bed from a tree or swing structure. Then, add pillows!
No need to paint — the unfinished look is charming as is.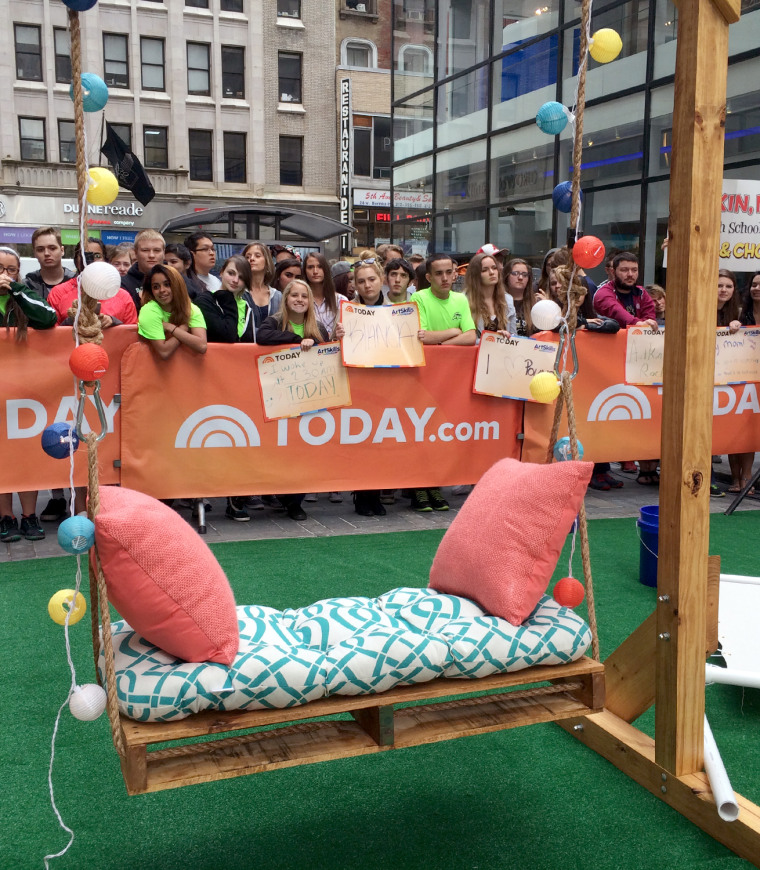 Outdoor theater
Is there anything better than an outdoor movie night? Make your own screen, use piping and cement or sand to hold it all in place, then call up your friends for a night to remember.
Build a frame using PVC pipe. (This is especially useful for easy break-down and storage.)
Use a sheet or outdoor canvas as screen. Choose the size of the screen and use a 16:9 ratio calculator to make sure the width and height will project correctly. Add at least six inches to the width and height to allow for the canvas to stretch. This screen is independent from the posts for added strength.
Steady the piping in buckets using cement or sand.
Use rope to help steady the screen.