Jonathan and Drew Scott, HGTV's Property Brothers, stopped by to show TODAY viewers how to jump-start their home renovations. One good way: Begin at the bottom — with the basement!
But it wasn't all work and no play. Last week, TODAY's Willie Geist appeared with Jonathan and Drew on "The Meredith Vieira Show" and got pranked, big time:
Wednesday on TODAY, Willie got sweet revenge by putting black makeup on Jonathan's safety goggles. Hilarity ensued: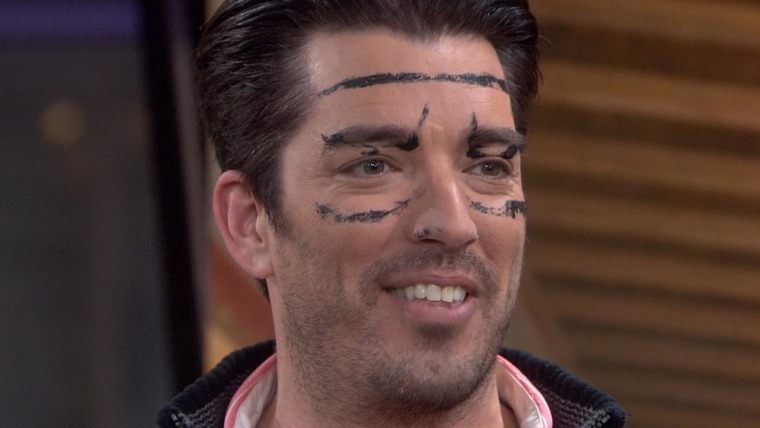 All was forgiven when Willie and Jonathan hugged it out. (But watch out for that hammer, Willie!)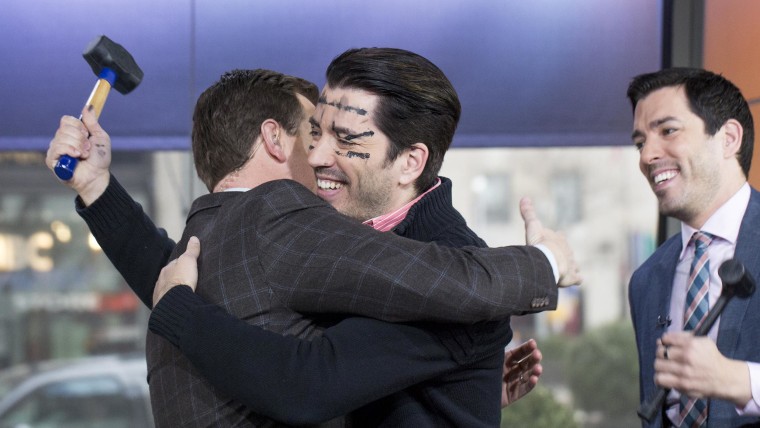 Just to show there were no hard feelings, the twin brothers offered four ideas to make your cellar stellar... without breaking your wallet:
1. Paint the concrete. Get rid of that musty basement smell for good. Here's how:
Check wall for moisture. Tape plastic sheeting to the wall. Make tight as possible. Wait 24 hours; if moisture appears, you will need to seal the wall.
Clear concrete wall of dirt by scrubbing with soapy water and a scrub brush.
Repair any cracks with concrete patch.
Choose appropriate paint that is resistant to moisture.
Apply concrete sealer (sealant) and allow to dry overnight.
Prime and paint area.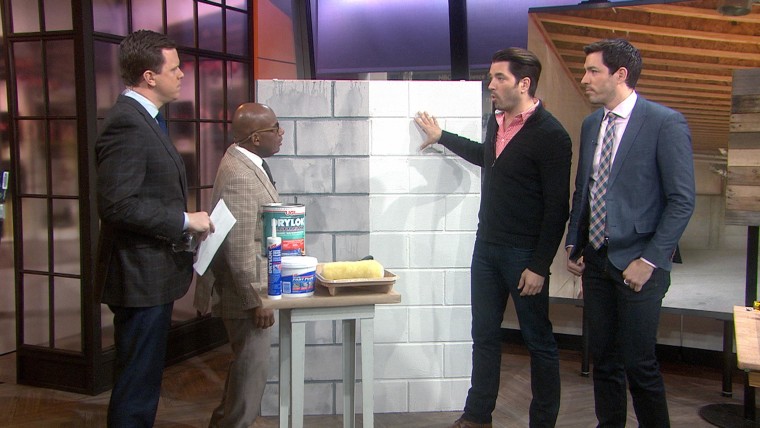 2. DIY reclaimed wood. Here's how to get this trendy look for cheap
Pick up soft wood (pine works well) at your local hardware store. Choose the most scuffed-up, knotty wood you can find.
Use a chain to distress the wood and a hammer to beat it all over, focusing on the corners and edges.
Use needle-nose pliers to scratch, drag, and create long thin scratches.
You can use any other tool you would like — there are no mistakes!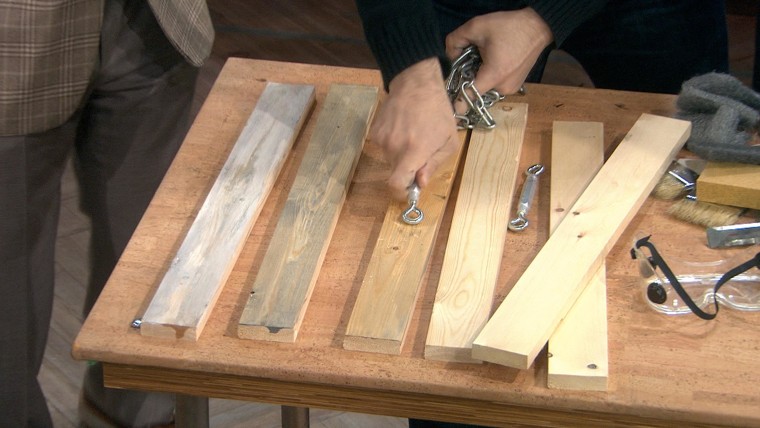 3. Stylish Stairs. Rip up the rug and use paint instead:
Use either a floor or porch paint, because they are resilient to foot traffic.
If the stairway is poorly lit, choose a colored paint that will provide visibility and improve safety.
Stencil a design of your choice, or create a pattern of your own.
4. Snap Flooring. It's a great alternative to boring concrete floors (and easy to clean).
Snap flooring can be purchased at your local hardware store.
The squares come in different varieties, such as carpet and wood.
Installation is easy. Just snap into place!