"Property Brothers" Drew and Jonathon Scott stopped by TODAY to co-host the 9 o'clock hour Tuesday, and our favorite part of the fun was when they shared some sweet details about Drew's recent engagement to longtime girlfriend Linda Phan — who also popped in for a visit.
And trust us, sweet is the just right way to describe Drew's sneaky, elaborate, frosting-topped proposal.
RELATED: Separated at birth? Harry Connick Jr.'s 'family reunion' with 'Property Brothers'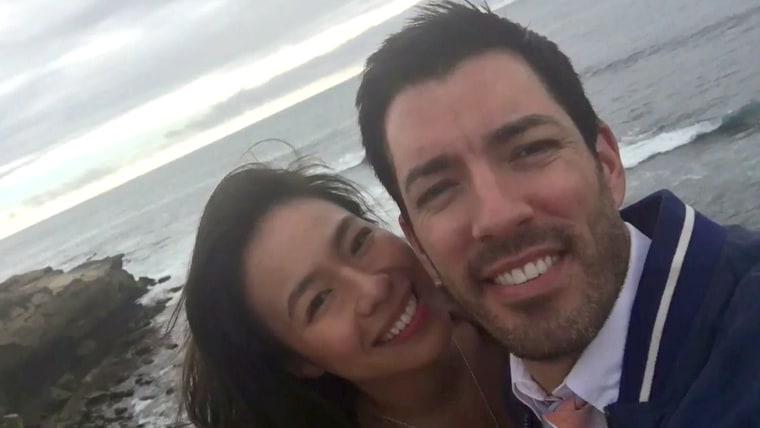 "I was trying to be really stealthy," he told TODAY's Jenna Bush Hager. "I didn't want to tell her anything. I didn't want her to see texts or anything about it. So I was going through Jonathan, using his phone, production people's phones."
And that was just the beginning of the HGTV star's plans.
"Drew got a fake email address to use while this was all happening," Jonathan added. "He snuck off to record a song. Guaranteed she either thought he was having an affair already or that something was happening for the holidays."
But she didn't have to wait until Christmas to find out!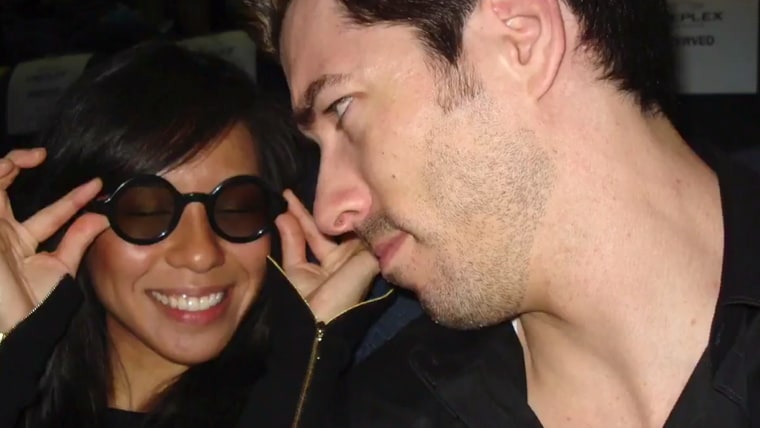 One week ago, Drew put his plan into action and met Linda at a restaurant where their favorite song — Train's "Marry Me," as recorded by Drew — played.
WATCH: Which Property Brother can toss bread several feet into a toaster?
At first Linda failed to realize it was Drew's voice on the track, but she couldn't miss the next clue.
"She loves Dr. Seuss, so I created this Dr. Seuss cake," he explained. "Her favorite book is 'Oh, the Places You'll Go!' so I helped (make it) with a friend of mine. ... It looks just like the actual book. It says, 'Oh, the Places We'll Go!' and the ring is balancing on the finger of the character on top."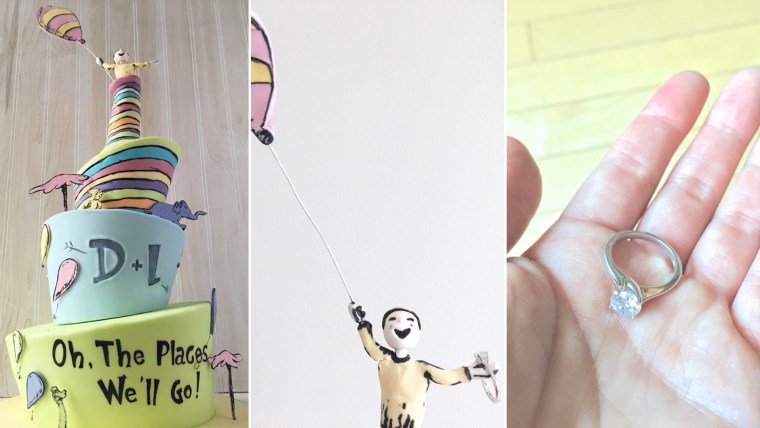 After she said yes — because, of course, she said yes — 200 of their family and friends joined them for the celebration.
"I'd like to point out one problem I have with this whole scenario," Jonathan said of the happy news. "Now everybody who walks over to us, everyone says, 'So, what are you going to do?'"
Despite being "madly in love," Jonathan has no plans to make it a double wedding — which is just fine by Drew.
"No woman wants to share their special day with the brothers!" he said wisely.
Follow Ree Hines on Twitter.