Pottery Barn is ready to prove that no space is too small for fabulous decor.
On Friday, the iconic home brand launched its new "PB Apartment" line, which features furniture, accessories and organizational solutions specifically meant for small spaces.
The brand is best known for furnishings that fit in large, suburban homes (i.e. wooden barn tables and sectional couches that make you want to melt into them), but PB Apartment is actually their second crack at catering to those with limited living space.
In 2017, the brand launched a line of compact furniture — including sofas, bar carts and bistro sets — specifically meant for smaller homes. PB Apartment takes things one step further with its own branding, website and social media platforms.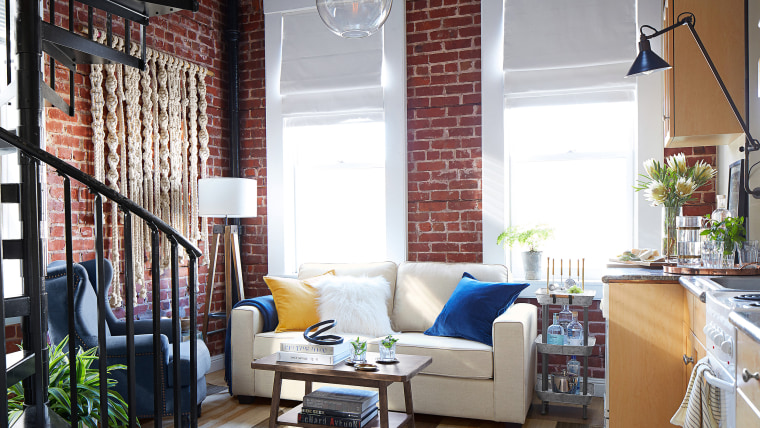 The smaller-sized furniture (reportedly 20-30 percent smaller than Pottery Barn's average sizes) makes them much more accessible for customers without floor space to spare. The line, as a whole, seeks to solve some of the challenges that come along with decorating a small space.
For example: An adjustable table for two with drawers to de-clutter your countertops, hanging organization options so you don't have to store sweaters in the oven and cozy couches that won't completely take over your living room. According to the brand, PB Apartment's furniture is designed with "size, function and value in mind," which lets you maximize your space while still giving it its own unique style.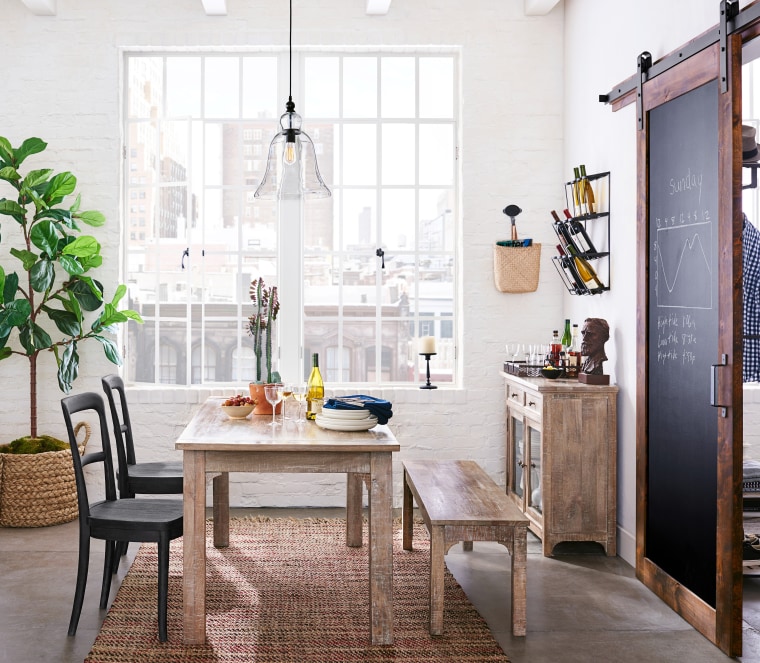 "Apartment living comes with so many perks — convenience, community and, of course, location," said Marta Benson, Pottery Barn's president. "PB Apartment is committed to helping navigate the unique challenges that often arise with smaller living spaces, whether it's finding a sofa that will fit through the door or using one room in many ways. We want to make it fun, easy and affordable to make your apartment a place you love coming home to."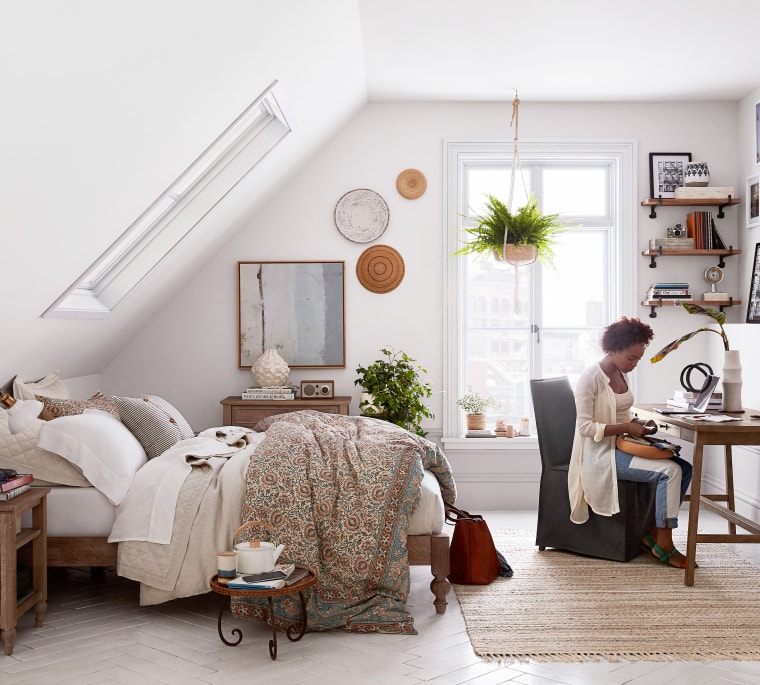 Even for those with full-sized homes, the "apartment" line could help decorate a spare bedroom or tiny space that's in need of pizzazz. And if you're feeling lost about where to start, they're offering free in-store or in-house design consultation services.
As of today, PB Apartment is officially available online and in 80 stores in the U.S. and Canada