Every now and then, pizza really can solve life's problems.
Johnny Barrett, 23, and his mom used that knowledge to their advantage during a recent real-estate bidding war in Portland, Oregon's hot housing market.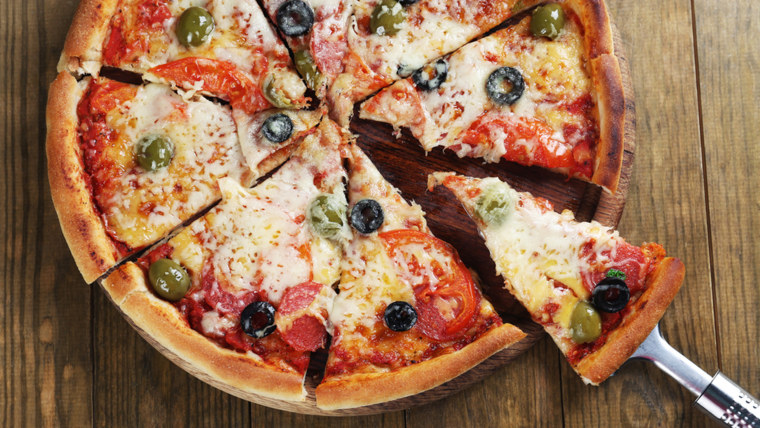 Barrett was looking for a place to buy, so the two of them ended up at an open house for a nice place that was unfortunately out of his budget. The house, which included a space for a garden and a garage, was listed at $249,000, and they knew it was going to be a bidding war. (The place next door similar to this one went for $50,000 more than the asking price.)
But according to The Oregonian, his mom, Donna DeNicola, told him that he should just put an offer on it for practice, even though he probably wouldn't get it. Their real estate agent Mindy Shierk told Barrett and DeNicola that the young family selling the house hadn't found another one to buy yet, so she suggested putting free rent during the 60-day rent-back period in their offer to stand out from the others.
"And at the end, I said, 'Throw in free pizza for life' — as a joke!" DeNicola told the local paper. The family owns DeNicola's Italian Restaurant which Barrett helps run.
The pizza offer was actually presented to the owners — and they accepted!
Barrett gets a great home near his brother and the restaurant, and the family gets delicious Italian food for the rest of their life. It's a win-win. DeNicola also noted another perk of the deal.
"I'm glad they get a pizza a month," DeNicola said. "I get to have a relationship with them, see their kids grow up."