Does one pair of pot holders or oven mitts fit all of your needs? Tamron Hall sure thought so when she used a pair to pull out her Easter lamb — only to have it fall on the floor.
As it turns out, different pot holders and oven mitts are best suited for different tasks, and interior designer Sheila Bridges stopped by TODAY Tuesday to help us figure it all out. Here are four products that handle (pun intended!) different, but essential kitchen needs.
Roasting pans
When it comes to lifting that heavy roasting pan out of the oven (ahem ... Tamron), Bridges recommends using the Ultragrab Mitt, which is crafted with a quilted fabric that has silicone ends for a secure and safe grip. The fabric's unique, band-like style protects you and your clothing from heat, grease and other mishaps that are common when performing the tricky oven-to-countertop move.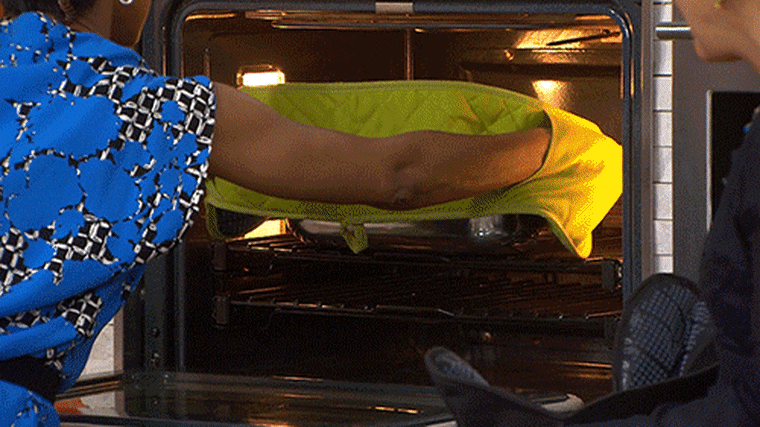 Ceramic dishes
Ceramic dishware can often be slippery when handling with fabric mitts, so Bridges suggests grabbing these dishes with Kitchen Grips, a model that has silicone numbs that protect your hands while also providing a firm grip. The best part: These mitts can go in the dishwasher for easy cleaning.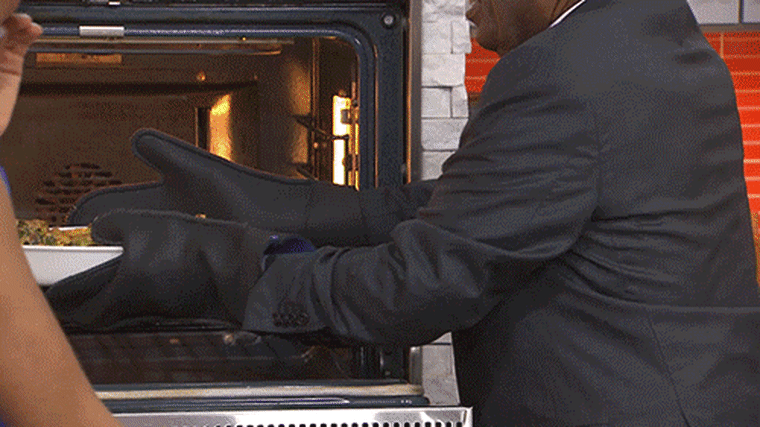 Pots on the stove
It's important to protect your hands from splashing water when handling pots of boiling water, and Bridges has just the product to do so. With its silicone exterior and cotton lining, the Mastrad Charcoal Orka Oven Mitts can withstand up to 480 degrees of heat. This means you can literally put your hand in the boiling water and be okay, as Al Roker bravely demonstrates.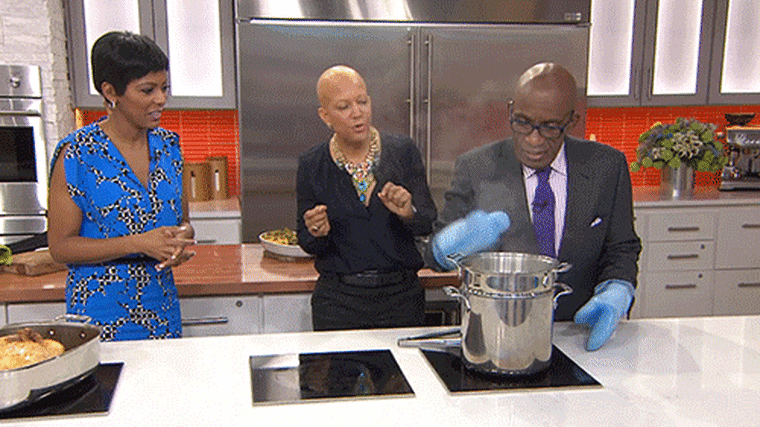 Pans on the stove
You don't need to pull out the big guns when handling skillets on your stove top. Bridges says that Pot Grabbers, which are priced around $5 per pair, are perfect for grabbing the handle as you move a pan throughout the kitchen.