The Pioneer Woman (or, as some know her, Ree Drummond) wants you to come to Oklahoma, and she's given you the chicest, coziest place to stay when you do, care of The Pioneer Woman Boarding House.
Last fall, The Food Network star announced on her blog that she and her husband, Ladd, were working on building an eight-bedroom hotel in Pawhuska, Oklahoma.
"The three story building is going to be an 8-room hotel with suites so comfortable and cozy, Marlboro and I are going to want to move into one," Drummond wrote. "We won't, of course, but just think of the reduction in chores it would mean!!!!"
As of April 12, their plans have come to fruition with the opening of The Pioneer Woman Boarding House.
"It has been such a fun project from start to finish (well...some days more fun than others, ha!) and we're so excited to be welcoming our first guests," Drummond wrote on Instagram the day of the opening. "Our website is live (pwboardinghouse.com) and you can browse the different rooms and see the details of the special experience we hope to give every single person who stays here. We would love to see ya in Pawhuska!"
The Drummonds thought of everything, according to the hotel's marketing director, Gerald Buckley. They offer complimentary coffee, wine and cheese, and pretty much any amenity you can think of. And when you call to make a reservation, you're greeted by Drummond herself (it's a recording, but still!), which makes it feel like you're phoning up an old friend.
The hotel is located just down the street from the Drummond's famed Mercantile restaurant, and guests are given guaranteed reservations … which means they won't have to wait an hour and a half to get their hands on one of their famed Saturday brunch spreads.
In its entirety, the Boarding House is meant to give off a sort of "cowboy luxury" vibe — think glamping, but without the tents. Each room has a different theme, some of which were designed by The Marlboro Man and others that belong to The Pioneer Woman.
There's The Prairie Room, which is the building's smallest accommodation. And though it's on one of his designs, Drummond jokes on her blog that she feels like it's more hers.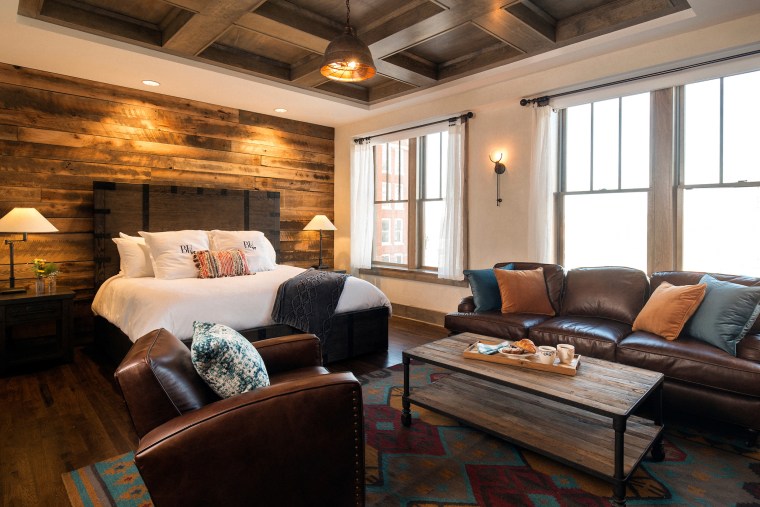 The Drugstore Room (also his) kept some of the original elements of the building, which was a drugstore before the renovation.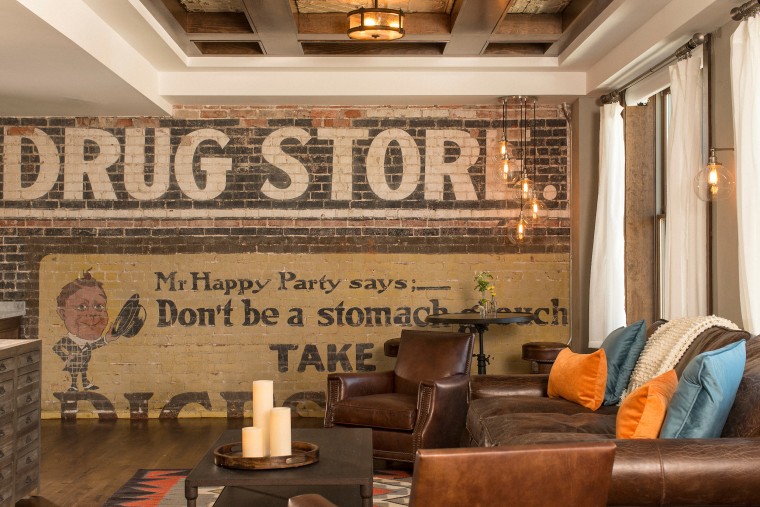 Ladd's Tack Room really gives off the "cowboy luxury" vibes with its horse-inspired decor.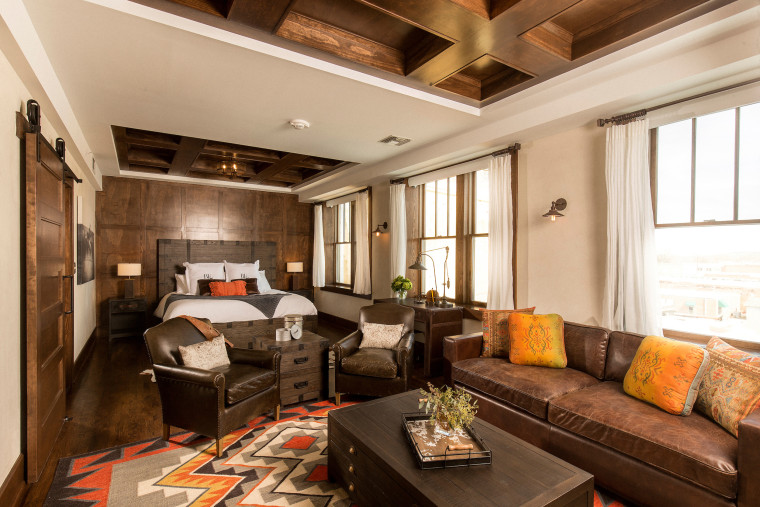 The Ranch Room does the same, with lots and lots of leather.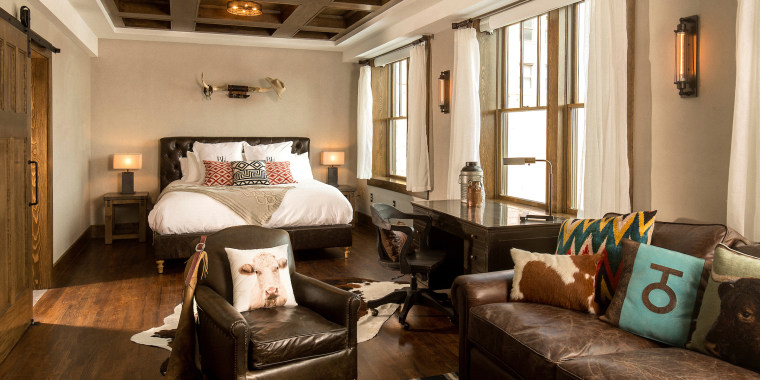 Ree's Photography Room is black and white and peppered with photos.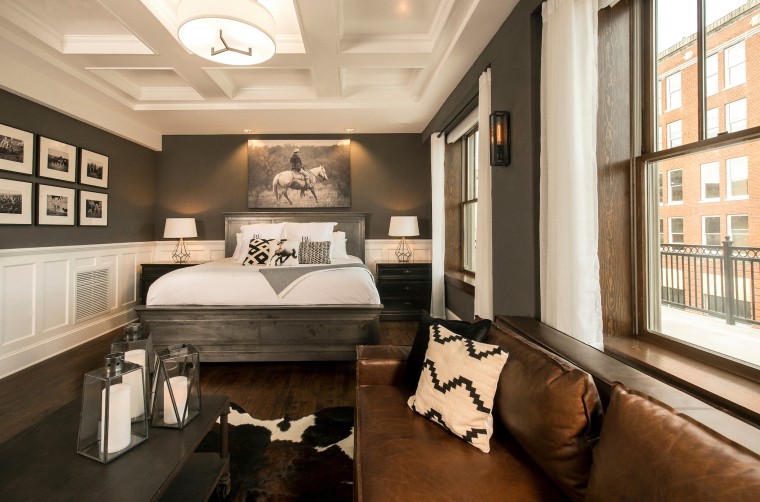 The Butterfly Room is full of bright colors and a feminine flair.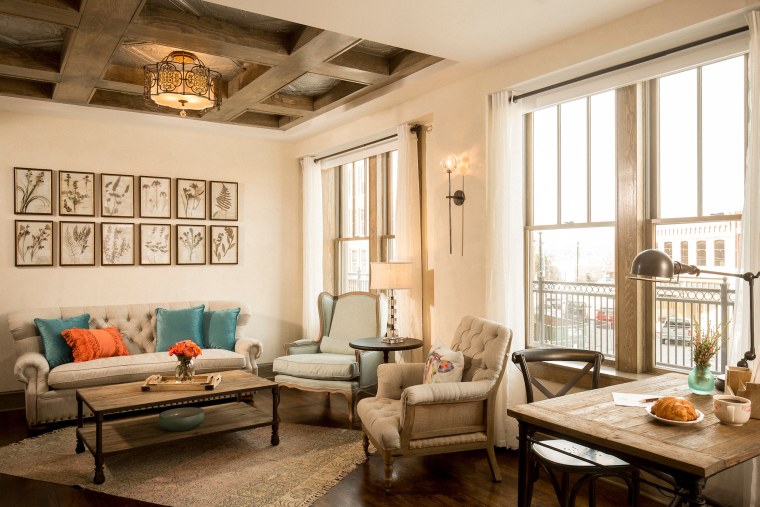 The Emerald Room has exactly what you'd imagine it would: A whole lot of green!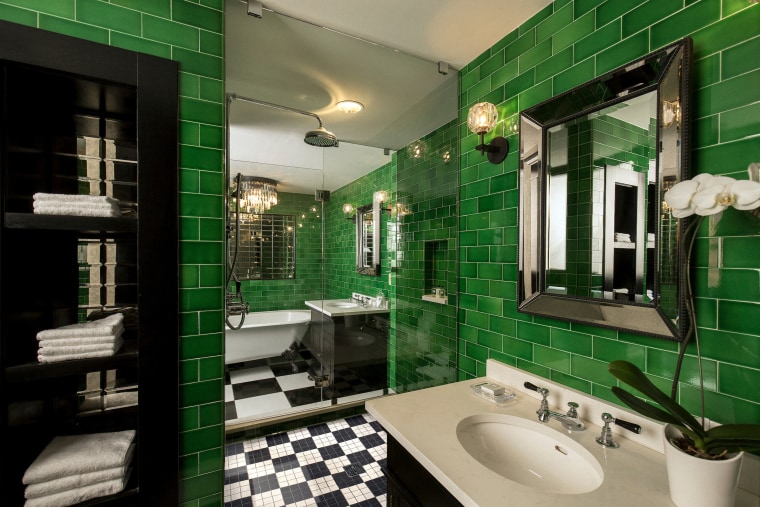 And The Boudoir gives off some seriously sensual vibes, making it the perfect destination for an Oklahoma honeymoon.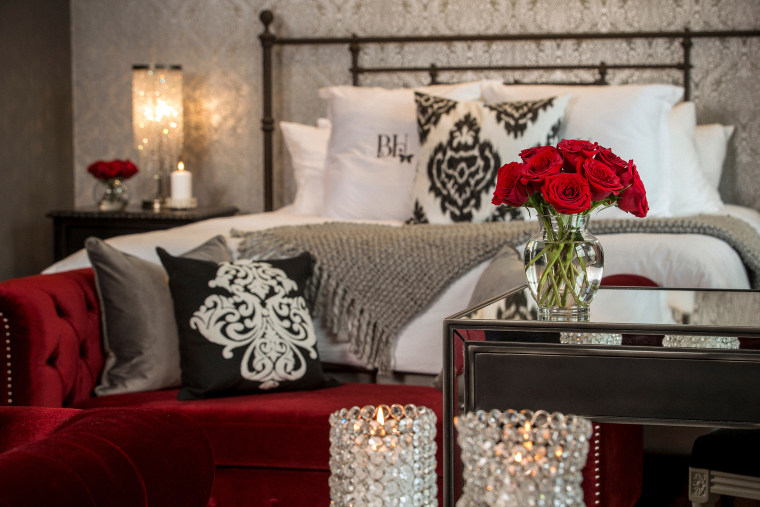 Anyone who wants to spend the night in one of these adorable rooms better start clicking fast, though: The hotel sold out through September 2018 within the first two hours of the website going live, Buckley told TODAY Home.
Guess people heard how good the waffles are!