No tree? No problem! This holiday season it's all about the Christmas pineapple (seriously).
The trend of decorating a pineapple for the holidays seems to have appeared on Pinterest last year, but it's making an even stronger comeback this season.
While we know some people might have a hard time breaking with tradition, there are some major pros to giving the pineapple tree a try. It's ideal for small spaces, a perfect way to add a little holiday cheer to any office desk and, best of all, there is no clean-up of pine needles needed!
Whether you decide to decorate your pineapple with mini lights, ornaments, sunglasses or a Santa hat, it's an easy and fun way to incorporate a little tropical flair to your holiday decor.
If you're not someone who is ready to give up the tree, there are plenty of other ways to get in on the pineapple trend this holiday season.
Try the trend!
Give your tree a little tropical glow with these lights:
Ling's Moment Pineapple LED Lanterns, $13, Amazon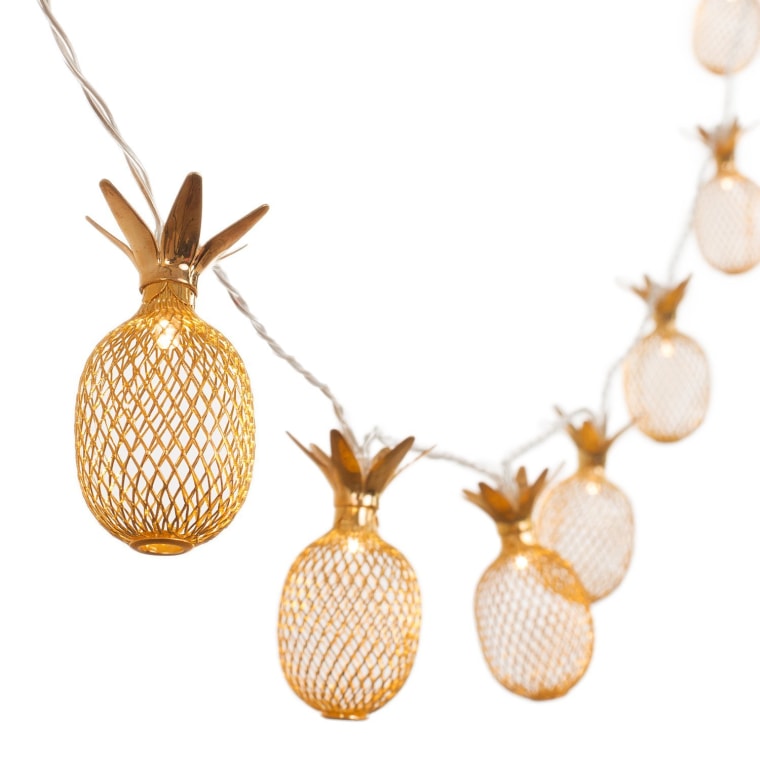 Perfect for Santa's cookies:
Bala Lidded Pineapple, $16, Amazon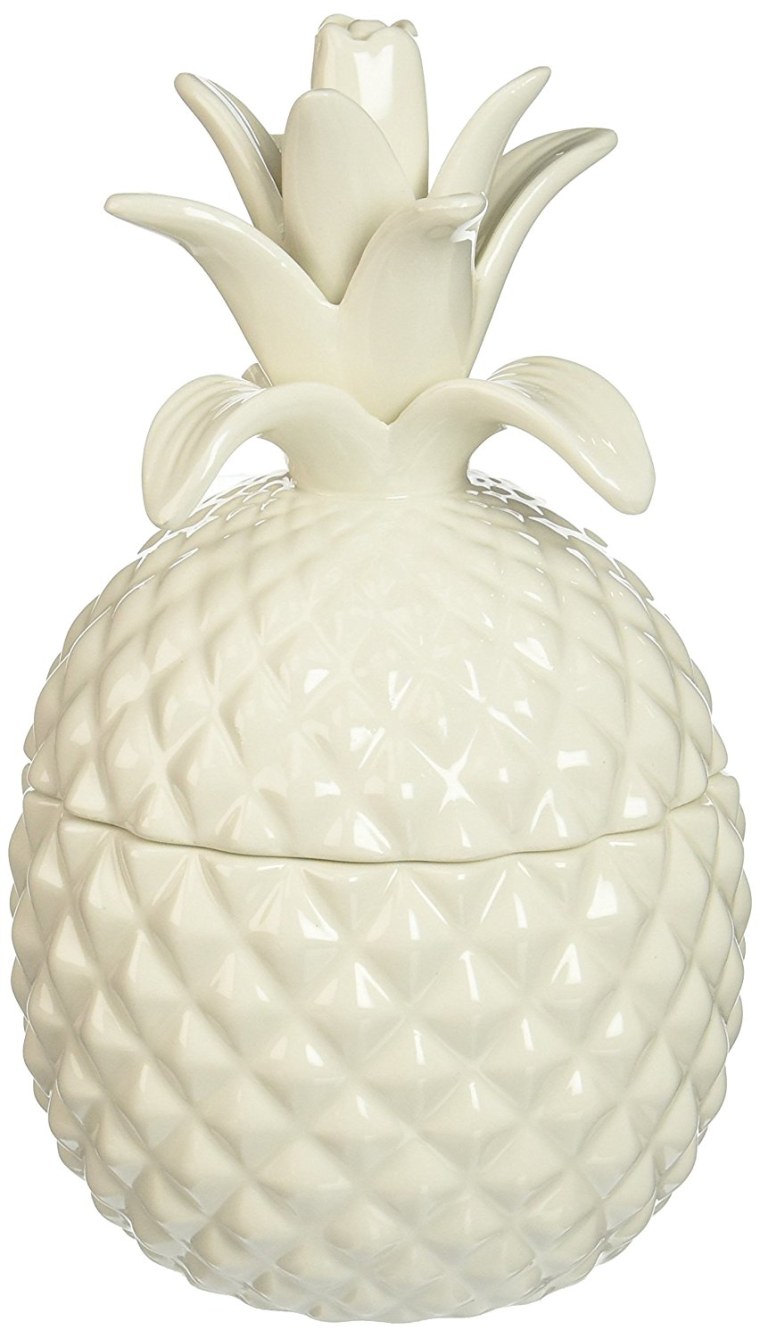 Think pineapples can't feel winter-y? Think again!
Driftwood Pineapple Decoration, $48, Amazon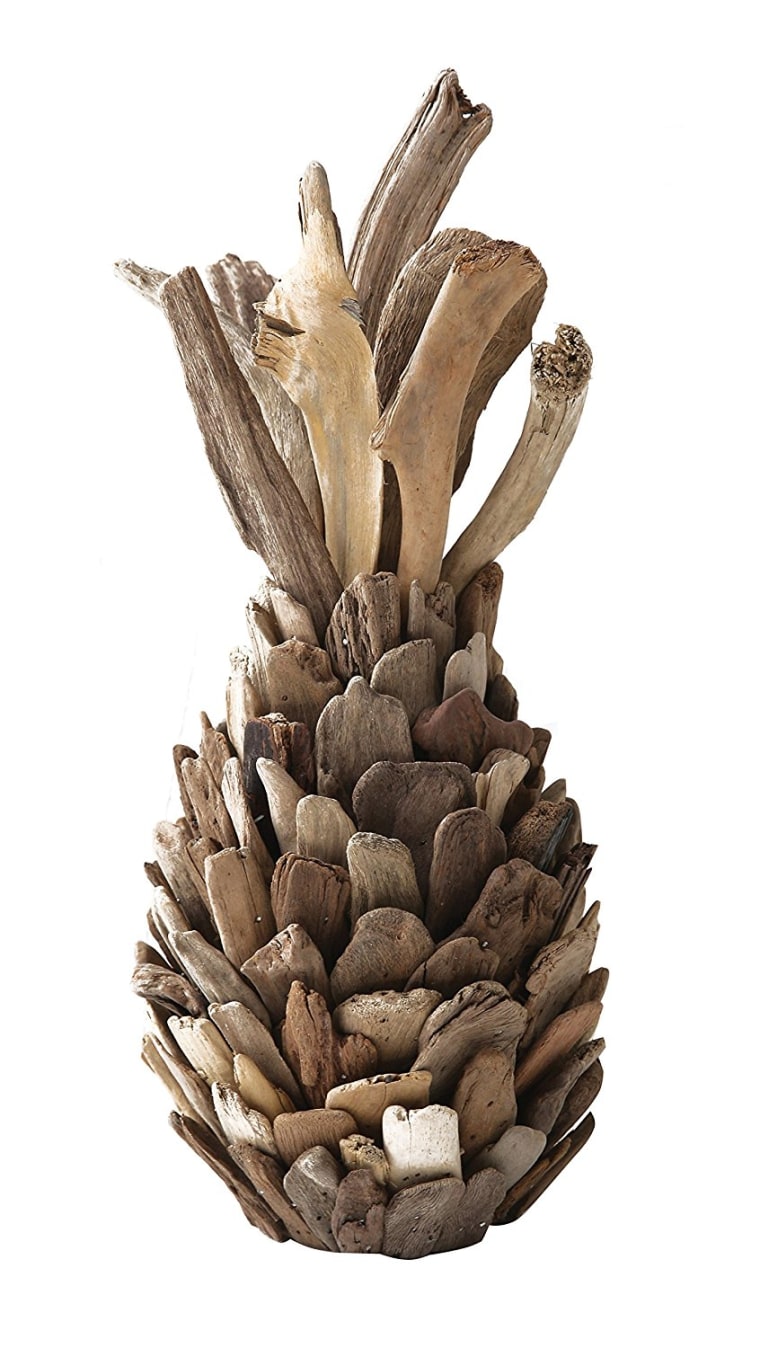 Pineapples are the universal symbol of hospitality! The perfect way to welcome guests this year:
Pineapple Entrance Rug, $5, Amazon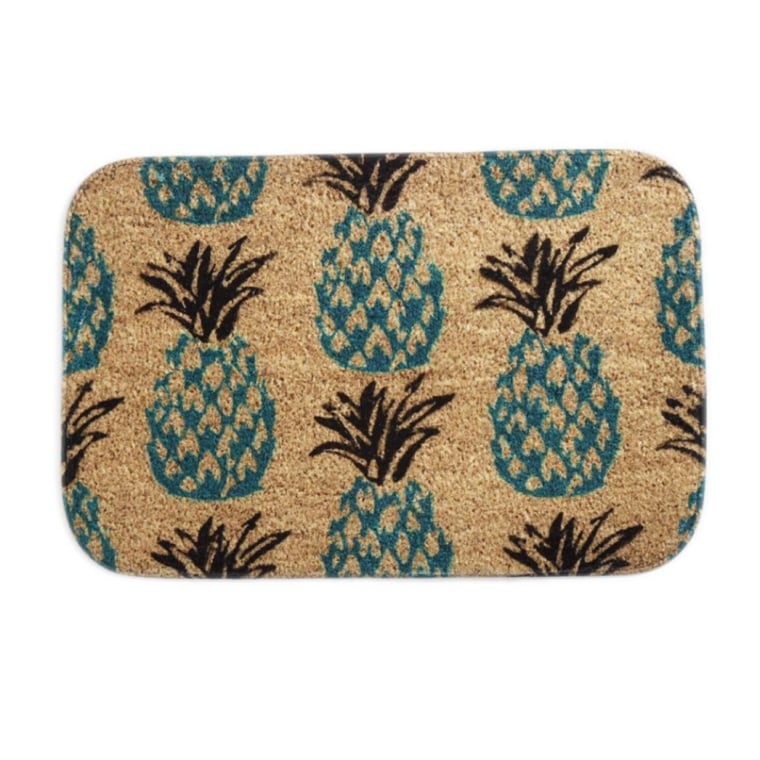 Or curl up with each other drinking hot cocoa:
His and Hers Pineapple Mug Set, $20, Amazon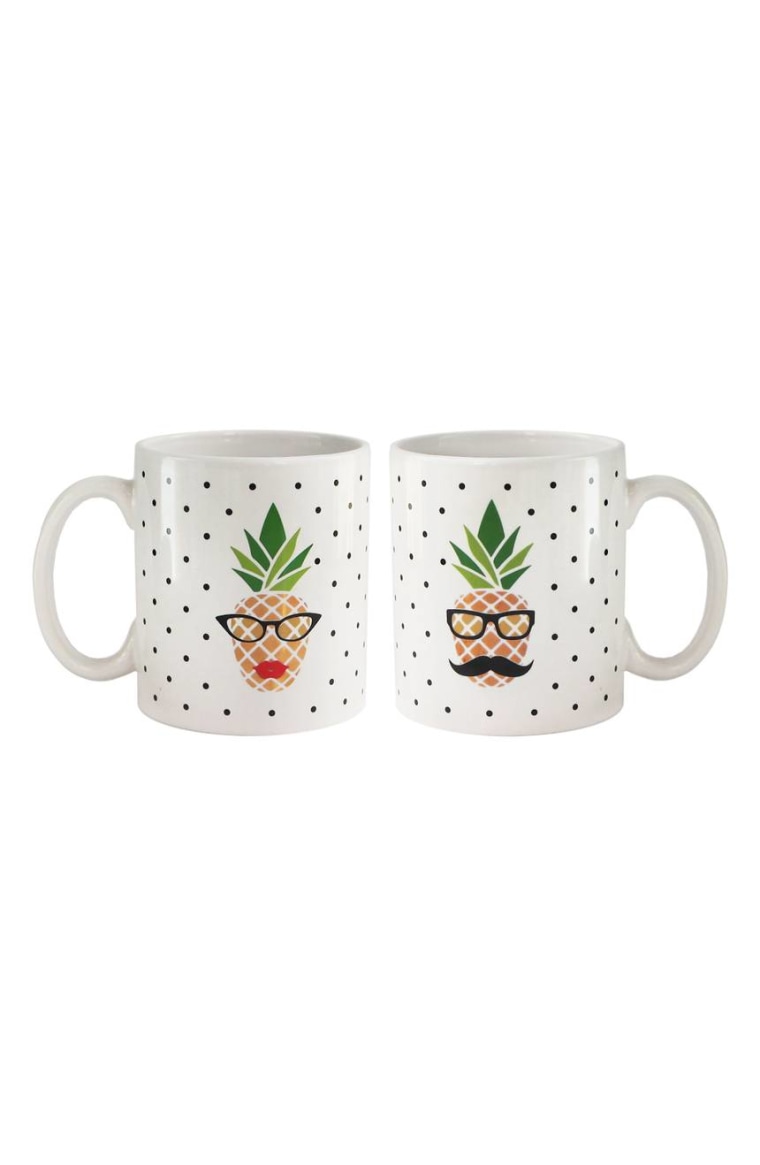 Whichever way you like to display the decor, this Christmas has clearly gone tropical.