You can now channel your inner interior designer — even with minimal skills.
If you live in a rental and need a temporary fix to cover boring beige walls, or you're looking for an inexpensive and easy way to experiment with a splash of color, peel-and-stick wallpaper may be the answer.
Think of it as large-scale contact paper. It looks like wallpaper (often in beautiful designs), but requires less work. So, it's winning the approval of many do-it-yourself home decorators.
Heather Crabtree, the blogger behind Ever Evolving Home, used peel-and-stick paper to decorate her laundry and dining rooms. "I would highly recommend it," the Big Spring, Texas, resident told TODAY. "It's definitely easy to do."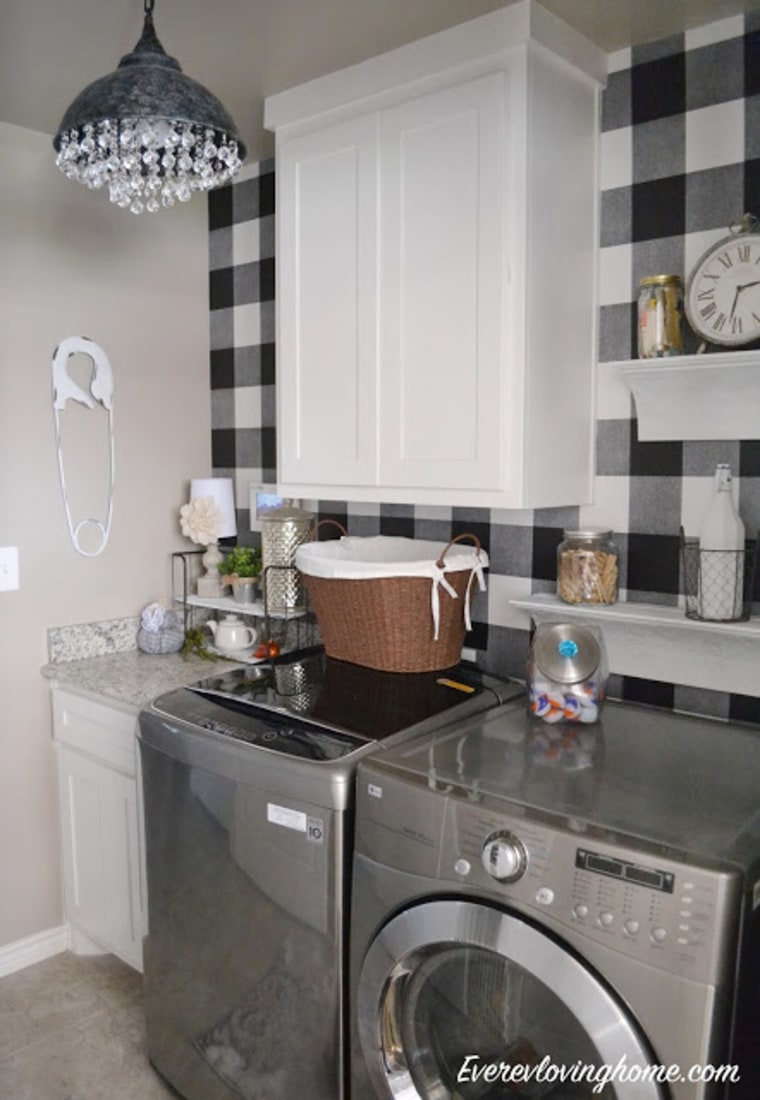 Crabtree used a buffalo plaid pattern in her laundry room and a shiplap design in her dining room. The shiplap paper, which is thick and textured, tricked many people who have visited her house into believing it was real wood.
"We ended up removing the wall, and the contractors came in and said, 'Are you sure you want to take this down?'" she said.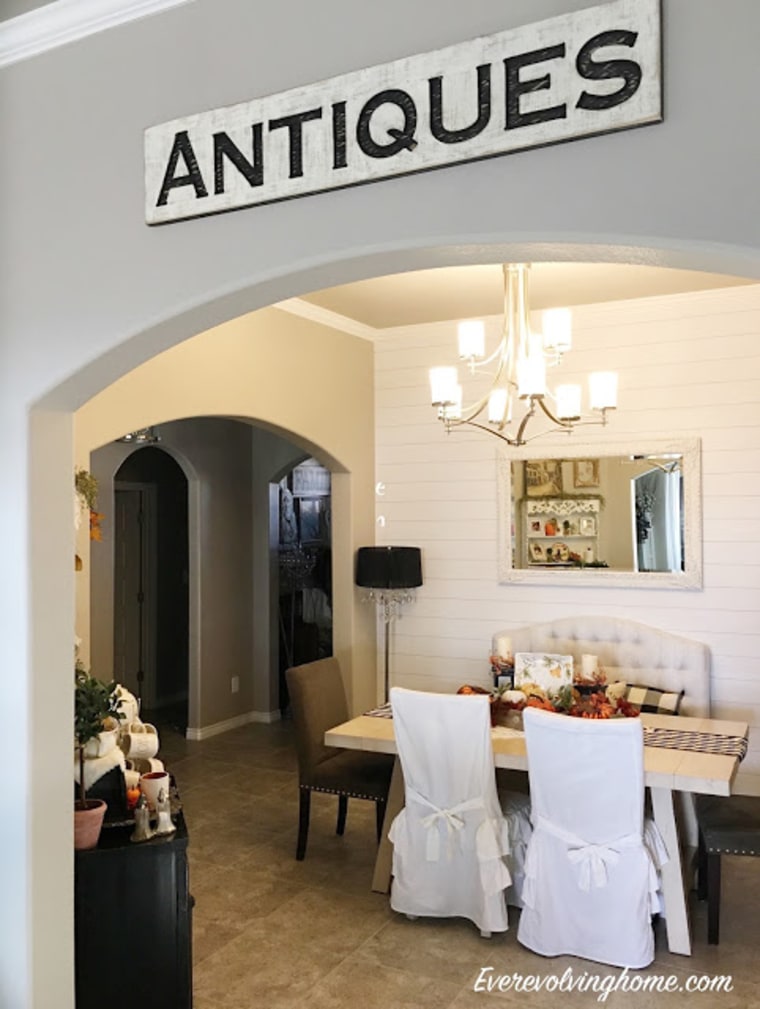 Intrigued? Keep these tips in mind:
Only use on smooth walls, and have some touch-up paint if you plan on taking it down. The peel-and-stick paper won't stick well on textured walls. And, speaking of sticking, while most manufacturers say you can take it down without hurting the paint, when Crabtree took down her shiplap paper a few months after putting it up, "it did pull the paint off in a lot of places," she said. If you live in a dorm or apartment, Crabtree advises trying match the paint color.
Order extra. "There's a learning curve," she said. When you're hanging it, measure the wall section and give yourself some extra room when you cut it.
Take it slowly. "If you've ever lined drawers or shelves with contact paper, you know it sticks to everything," Crabtree said. Instead of pulling off the backing of the whole piece and trying to stick it to the wall, start at top corner and gradually pull it back. "I started using a plastic wallpaper tool, then ended up using my hand to smooth it out." It took her about 2 1/2 hours to complete the accent wall in her dining room, she added.
Ready to get creative with temporary wallpaper? Here are 10 designs we love!
This elegant gold-and-white hexagon design can add some dimension to any space. One roll covers 20.5 inches by 16.5 feet.
This neutral watercolor design can be hung vertically or horizontally. It adds an artistic touch to your space. The roll measures 20.5 inches by 16.5 feet.
Crabtree used this kind of wallpaper in her dining room and highly recommends it. This one has a slight texture so it resembles wood more closely than if it were just a flat print. One roll covers 198 inches by 20 inches.
Add color to your space with this mint green boho print. The bold design would look great as an accent wall or as lining in a bookcase. It comes on a roll that is 20.5 inches by 18 feet.
A best-seller on Houzz, this popular reclaimed wood pattern gives a cool vibe to a room. Featuring hues of blue, green and brown, it'll add color to your space while still feeling natural. The roll measures 20.5 inches by 18 feet.
Another best-seller on Houzz, this cheery yellow-and-taupe design brightens a space. One roll covers 20.5 inches by 18 feet.
Get the expensive marble look without the hefty price tag. Use it on furniture to give it a new look or create a luxurious-looking accent wall. One roll measures 24 inches by 48 inches.
Add some bright and summery colors to your home with this stick-on, vintage kimono-inspired wallpaper. One roll will cover 24 inches by 48 inches.
Get the textured cloth look without the hassle of attaching actual cloth to the wall.
This pink-and-gold design adds a subtle, metallic flair to any room. The roll size is 20.5 inches by 198 inches.
Add a pop of fun to an accent wall or closet with this metallic gold-speckled paper. The roll is 20.5 inches by 198 inches.