When it comes to luxury and decadence, socialite and celebrity entrepreneur Paris Hilton is known for enjoying the finer things in life. And of course, her pups do, too.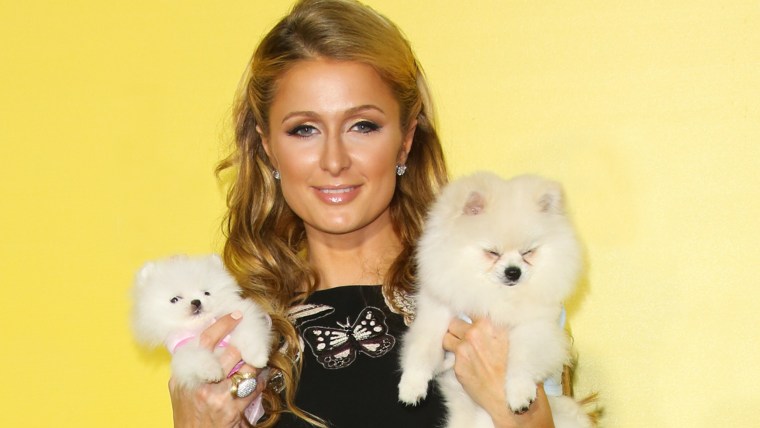 Hilton, 36, recently took to social media to share an image of the doghouse that her family of designer pets get to hang out in — and, it's hot.
A perfectly manicured green turf and black wrought-iron fence surround the two-story structure. There are also doggy-sized windows and a balcony for those times when the pups are inside but want some fresh air.
Bubblegum pink walls line the interior, which holds the coziest-looking designer dog beds. An intricate staircase leads to the second floor so the pups can enjoy the view from the top.
Perhaps the most over-the-top detail is a chandelier that hangs from the ceiling. However, it's no surprise considering the pets have their own Instagram account — good lighting is necessary, after all.
The doggy mansion, as Hilton calls it, also has air conditioning and heating for year-round comfort. It was built to resemble her own home, Hilton told People in 2009. "I wanted it to be elegant, girly, comfortable, pink and beautiful," she said.
Hilton isn't the only one to flaunt a lavish doghouse, of course. Pet owners have shelled out big bucks for their furry family members, with one couple spending over $20,000 on a pup-sized replica of their Victorian mansion in Temecula, California.
Luxe structures like these certainly make the phrase "in the doghouse" much more appealing.